Summary
This page offers six solutions to fix the 'USB device malfunctioned and is not recognized' issue in Windows 10/8/7/XP. If you get this error message 'The last USB device you connected to this computer malfunctioned, Windows does not recognize it' or you cannot open your device, accessing data, try fixes and data recovery software here to fix this issue without data loss.
'USB device not recognized' is an error that usually occurs to Windows 10/8/7/XP/Vista when you plug in a USB device to a PC. Here, the USB device mentioned by Windows is a general concept, not limited to a USB hard drive or flash drive, but other devices using a USB port for connection, including a USB mouse, keyboard, Android phone, camera, printer, etc. When Windows generates such an error, what does it hint? Above all, the USB will not show up on your computer. As a result, you will not be able to open your device or access your data. In different situations, the error is followed by different messages.
"The last USB device you connected to this computer malfunctioned, and Windows does not recognize it."
"One of the USB devices attached to this computer has malfunctioned, and Windows does not recognize it. For assistance in solving this problem, click this message."
The USB device malfunctioned and not recognized error has frustrated a large number of users. If you are one of the victims, here are some fixes you can try to resolve the issue and make your device detected by your PC.
How to Fix USB Device Malfunctioned and Not Recognized in Windows 10/8/7/XP/Vista
If your device is not recognized at the moment, you can try the below six solutions to make it show up again. You don't have to try every method, but we strongly recommend you follow in the sequence, which our experts have tried many times, so presented the solutions from the mostly working to probably working.
Fix 1. Unplug your computer

Fix 2. Change the USB cable or USB port

Fix 3. Update device driver

Fix 4. Fix USB Root Hub

Fix 5. Change the USB Selective Suspend Settings

Fix 6. Reinstall USB device driver
Fix 1. Unplug your computer
It sounds like a piece of cake thing to do, but it works! For most of not recognizing USB gadgets, there is typically nothing wrong. A computer restarting could happily solve it. But note, you are not supposed to use the power button of the computer to turn it off, but cut your computer power at its source. We say, unplug your computer from the wall outlet.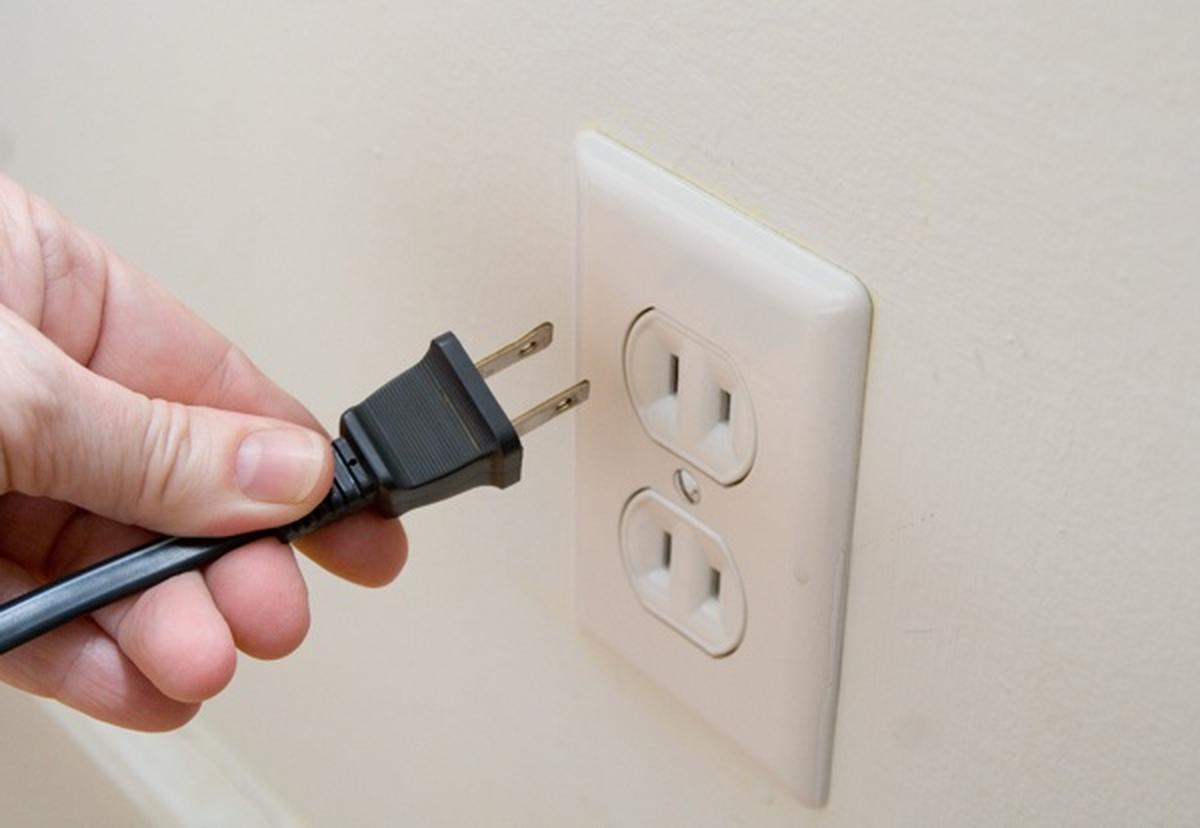 This way is to reboot the motherboard, which has all of the computer hardware connected to, including the USB ports. Rebooting the motherboard usually helps solve the temporary insufficient power supply for outside devices. Leave the computer alone for a few minutes, and then replug it in the wall outlet for a restart.
This time check if the computer is able to detect the USB device and assign a drive letter to it. If failed, don't panic, the next fixing methods are also doable.
Fix 2. Change the USB cable or USB port
Are the computer's USB ports working properly? You need to check the available USB ports one by one, to see if it's the computer hardware issue or the issue of the device itself. If changing to another port solves the problem, then there is something wrong with this port and you might give up this one, or ask someone to have it fixed for you. Why not fix a not working USB port on your own as an attempt?
Moreover, some people who don't have enough USB ports are likely to buy a USB hub. If the device is connected via the additional USB hub, don't forget to connect it directly to the PC.
Fix 3. Update/Rollback a device driver
Device Manager operation is another widely suggested way to troubleshoot a nonrecognizable USB device on Youtube and IT forums. Does this method apply to your situation? Go on to have a check.
First of all, open Device Manager.
The universal way of opening a program in Windows 10 is in the Search box. Type device manager in the search and double click the result so you can get in. In other Windows operating systems, including Windows 10, to access the Device Manager, press Windows + R keys simultaneously to bring up the Run box, type devmgmt.msc and hit Enter.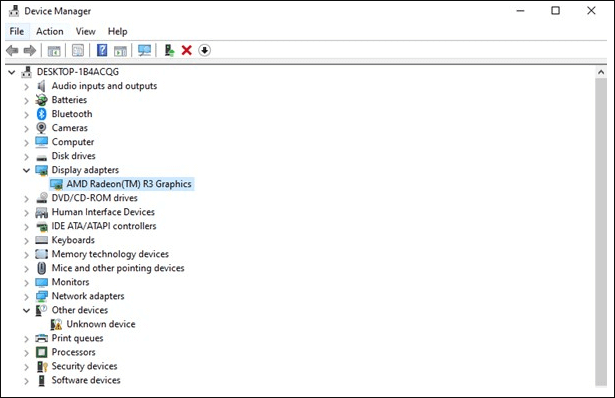 Then, expand "Universal Serial Bus Controllers" and you will see one, usually more than one item called "Generic USB Hub". Righ-click on the first Generic USB Hub and choose Properties.
Now, navigate to the "Driver" tab, choose "Update Driver...". When asked how do you want to search for driver software, there are two options.
1. Search automatically for updated driver software
This way is an automatic update by Windows. When it finished, all you need to do is to disconnect the USB device, restart the computer and reconnect it again. Windows will install the latest driver for you.
2. Browse my computer for driver software
This is also a working way. When you choose this option, you need to continue with the other pop up "let me pick from a list of device drivers on my computer."
From the list, select Generic USB hub, which normally the only choice. Click "Next" and then Windows will install the driver for you.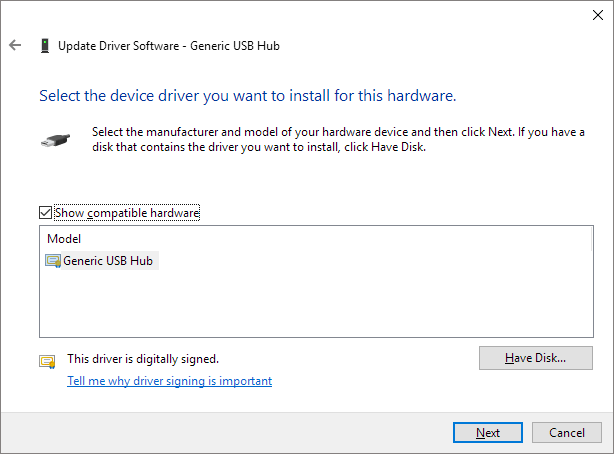  Tip

If updating driver doesn't help solve the USB device problem, don't suspend though, try to update each Generic USB Hub until updated them all for once.
Finally, in the same path to update the driver, you can also try to roll back to the previous driver before the error occurs. Instead of selecting "Update Driver" in the "Driver" tab, choose "Roll Back Driver" this time.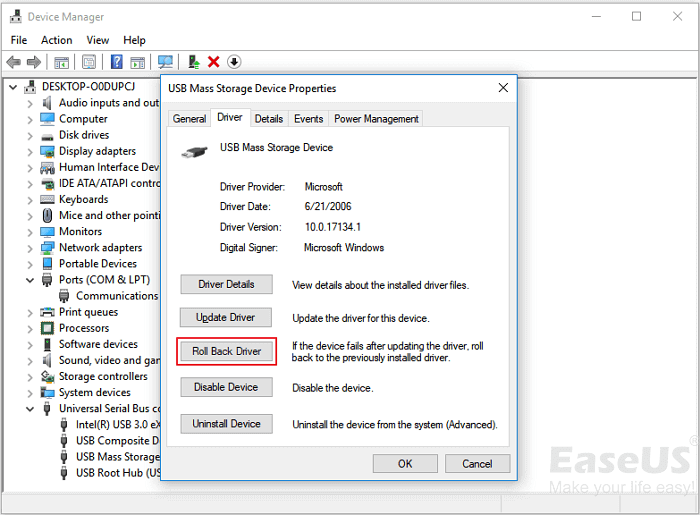 The changes made on the computer power and the device driver should take effect, and your USB device will no longer report issues. Otherwise, try the rest three methods one by one.
Fix 4. Fix USB Root Hub
Open Device Manager. Find the Universal Serial Bus controllers option and single click it to expand.
Find the USB Root Hub option in this category. Right-click it and choose Properties.
Go to the Power Management tab and uncheck the Allow the computer to turn off this device to save power option. Then click OK to save your change.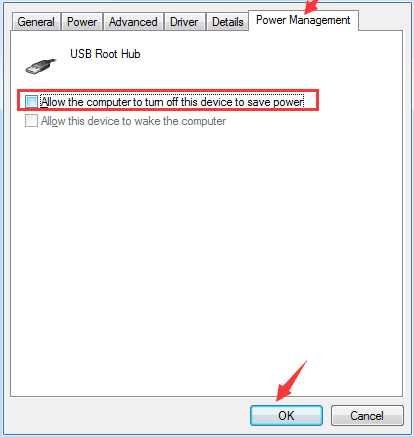 Fix 5. Change the USB Selective Suspend Settings
Right-click on the Windows icon and click Power Options.
In the Choose or customize a power plan windows, click Change plan setting
In the Edit Plan Settings window, click Change advanced power settings.
In the Power Options window, find and expand USB settings, expand USB selective suspend settings and Disable both On battery and Plugged in settings.
Then Click Apply and OK to save the settings.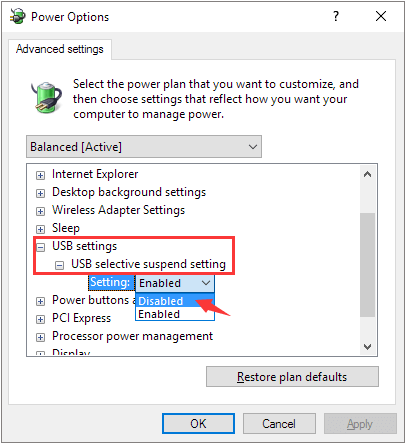 Fix 6. Uninstall USB device driver
Being different from the options of updating or degrading the driver version, uninstalling the driver could result in a total disability of all the USB ports. So take care of this last-try method.
Open Device Manager (Right Click on Windows Logo and Click Device Manager).
Now find and expand Universal Serial Bus controllers. Now right-click on USB drivers and click Uninstall. Do for all USB drivers one by one.
Now, restart your PC. The USB drivers are automatically re-install and solve the corrupted USB devices problem.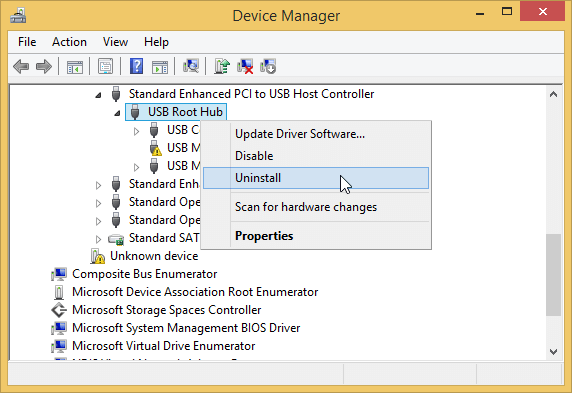 Further Troubleshooting: Data Recovery
Those six ways we mentioned above are all the possible ways said to be helpful to fix the "USB device malfunctioned and not recognized" error.
If one of the fixes worked, you should be able to access your USB and use the saved data again.
What if you opened the USB drive but find something missing? You need third-party software to retrieve your data. Here, EaseUS disk data recovery can help even when your USB device is listed in disk management but not showing up on your computer. The program works well in Windows 10/8/7/XP and other previous versions.
Step 1. Run USB data recovery software.
Connect the USB flash drive to your computer and launch EaseUS USB data recovery software on your PC. Select your USB drive which marks as a removable disk, and click "Scan" to start finding your lost files.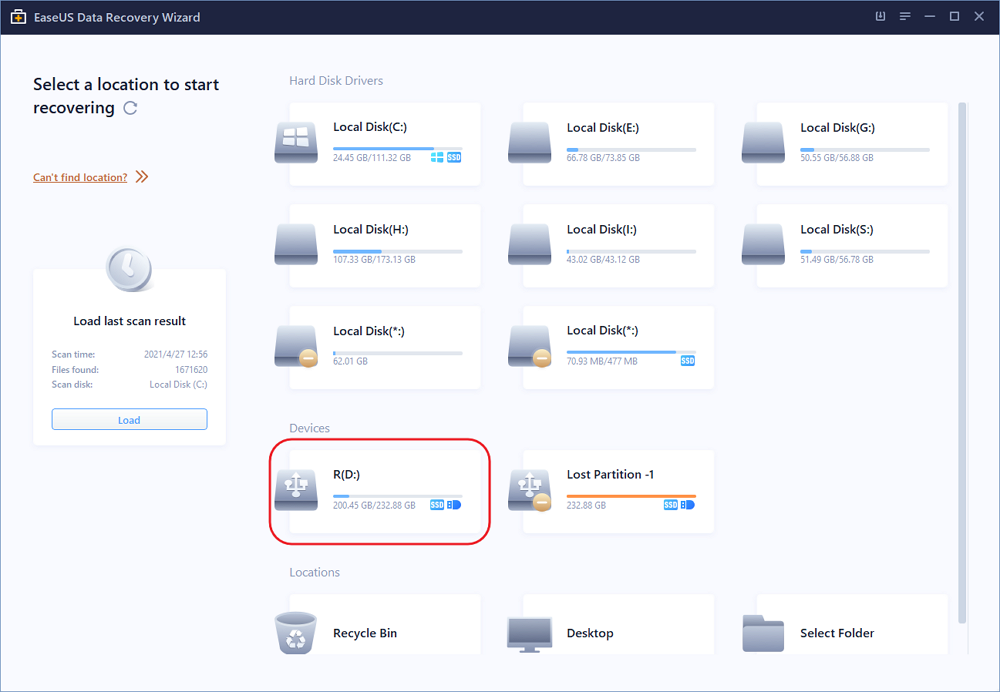 Step 2. Scan all lost files from USB.
EaseUS Data Recovery Wizard will thoroughly scan your USB flash drive and find all your lost data on it. After the scanning process, use the Filter feature to filter a specific file type. You can check and preview found USB files in this program.
Step 3. Restore all lost files from USB.
A double-click will allow you to preview the file results. Choose the target files and click "Recover" to save them to a secure location on your PC or other external storage devices.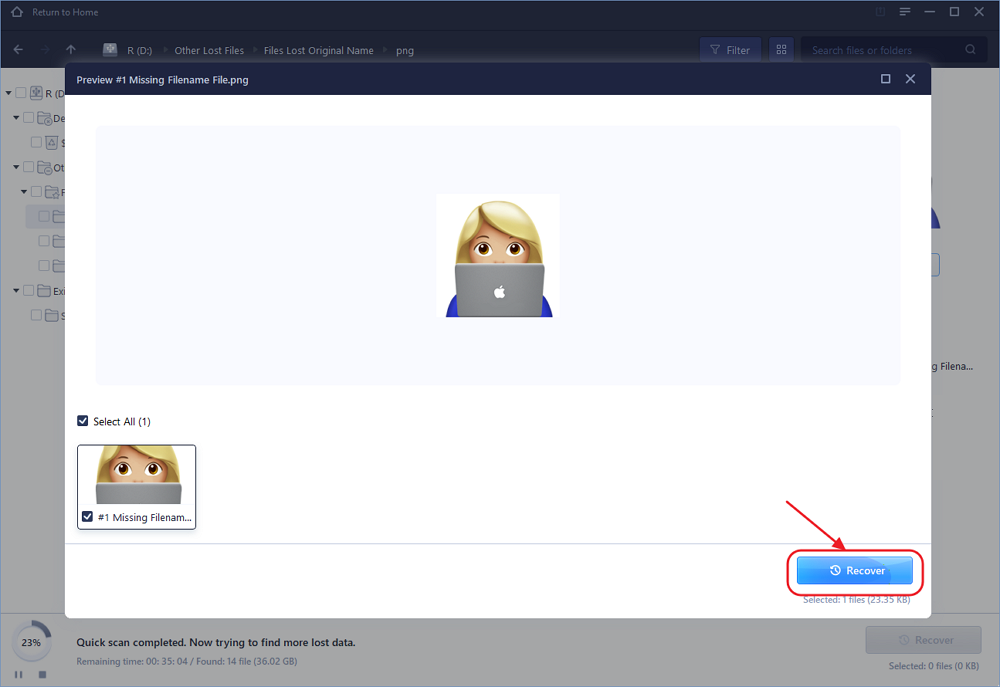 To retrieve data from USB devices, we suggest you save retrieved files to another secure location in case of further problems.
Format USB to NTFS/FAT32 and recreate partition on USB
Some people encountered more serious issues than once. They said the same USB device starts malfunctioning again after a short period of time after the repair. If this is the case, formatting and recreating a new partition can help.
Connect the USB to PC, right-click on This PC/My Computer and select Manage.
Enter Device Manager, select Disk Management, locate and right-click on your malfunctioned USB and select Format volume...
Complete the Format process and set the file system to NTFS or FAT32.
Now you can check if the USB shows up in your computer or not, if not, continue with the steps below:
Open Disk Management, right-click on USB and select Delete Volume, complete the process.
When USB shows as unallocated, right-click on it and select New Simple Volume, set the drive letter and file system (NTFS/FAT32) for it, and complete the process.
After this, you should be able to access the USB drive on your PC and save data on it again.
100% of people found this article helpful.
Frequently Asked Questions
1. Why choose EaseUS Data Recovery Wizard?

"EaseUS Data Recovery Wizard is the best we've seen. It's far from perfect, partly because today's advanced disk technology makes data-recovery more difficult than it was with the simpler technology of the past, but it's fast and efficient..." —PCMag

"The first thing you'll notice about EaseUS Data Recovery Wizard Pro is that its interface is very clear and uncluttered, with only a small collection of self-explanatory controls. You won't find lots of extra options hidden in a system of hidden menus, either; what you see really is what you get." —techradar

"Recover lost files, even after deleting a partition or formatting your drive." —Macworld
2. Why cannot I recover 2GB data for free?

It is recommended to check the version installed is Free or Trial because they are different versions.

Trial has data preview function but cannot save any files, while the Free version enables to recover 2 GB files. The default free space is 500 MB and you may share the product on social media to get another 1.5 GB.
3. Why cannot the recovered files be opened?

A file is saved as 2 parts on the storage device: directory info (which is comprised by file name, time stamp and size info, etc.) and data content.

If the files with original file names and folder structures cannot be opened, one possible reason is the corrupted directory info. There is still a chance to recover the data content with the RAW Recovery method in our software.
4. Why isn't it suggested to recover the files back to the original drive?

The storage structure of the lost files would be altered or damaged by any changes on the drive. If you save the recovered files back to the same drive, the original data structures and data content would be corrupted or overwritten, which causes permanent data loss. So you should prepare another disk to save the files.
5. How can I check whether my data is recoverable or not before purchase?

The Free version helps you save 2GB files to better verify the recovery quality of our product before purchase.
6. How long does it take to scan the drive?

It strongly depends on the capacity of your hard drive and the performance of your computer. As reference,most drive recoveries can be completed in around 10 to 12 hours for a 1-TB healthy hard drive in general conditions.
About Data Recovery Wizard
It's super easy to recover 250+ types of files after deletion, disk formatting and virus infection. Click the links and compare the difference of each version.