Unreadable SD card recovery overview
Many users use a Micro SD card inside their phones or digital cameras to save their data. It is actually the easiest and most efficient way to enlarge the storage space of a device. But sometimes when the Micro SD card gets damaged, it will become unreadable. At this moment, you are not allowed to access the card on your computer, smart phone or digital camera before fixing the unreadable card.
Have you ever encountered such Micro SD card unreadable problem in your daily life? And have you fixed it and rescued your data successfully? If you have not found an efficient solution to fix unreadable SD card, you can read this page to get professional SD card recovery software, the best unreadable SD card recovery solution and learn how to recover data from unreadable Micro SD card.
How to fix and recover unreadable SD card
If you are troubled with a Micro SD card unreadable problem, you may be interested in how to fix unreadable SD cards without losing data. The easiest and safest solution is to recover your data from the unreadable SD card first, and then format it for re-use.
First, let's look at what can help you recover data from an unreadable Micro SD card. The average user knows little about data recovery. It is almost impossible for you to recover inaccessible data from an unreadable Micro SD card independently if you have no reliable data recovery tools. Here we would like to share with you the EaseUS file recovery software. This program has powerful data recovery capabilities and an intuitive user interface. It allows you to easily retrieve your unreadable SD card data at home, on your own.
Guide to recover data from unreadable Micro SD card
Here we will show you how EaseUS data recovery software work to recover your inaccessible data from unreadable Micro SD card with a step-by-step guide. You can download this program and follow this guide to rescue your data with ease.
Stop using your SD card immediately once you lost files on it. Continuing using the card would hugely increase the chance of data overwriting, which makes data unrecoverable.
Step 1: Connect the SD card to PC
Insert the SD card to a card reader, and connect the card reader with your SD card to a healthy computer.
Step 2: Run SD card recovery software and scan the card.
Launch EaseUS Data Recovery Wizard on your PC and select your SD card under the External Devices column.
Then click Scan to start finding lost data on your SD card now.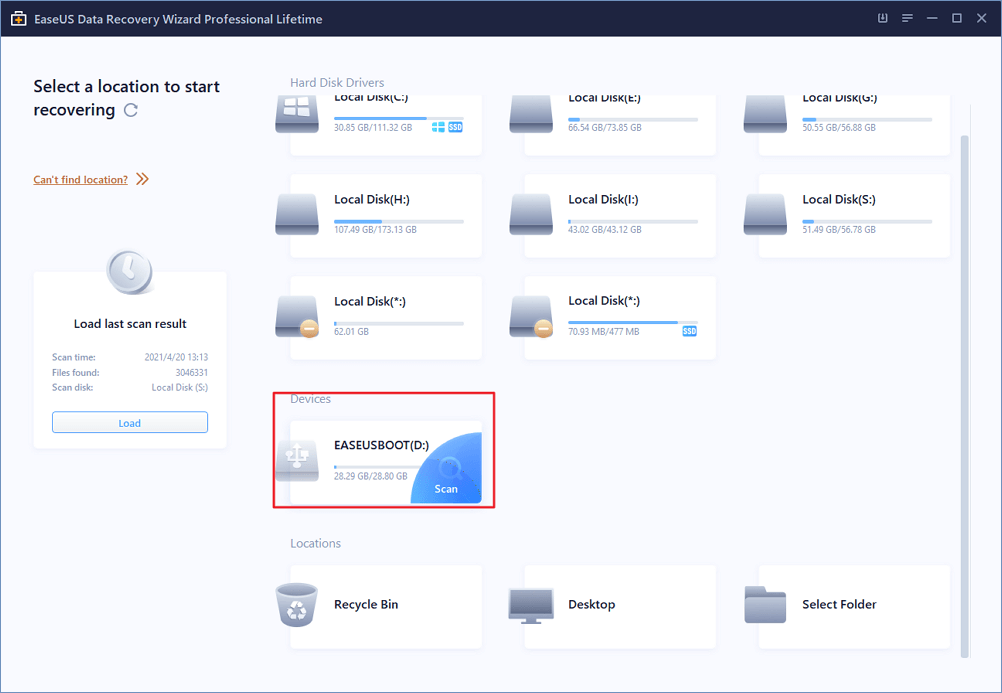 Step 3: Check found SD card data.
After the scanning process, you can preview and find your lost SD card files from below listed tabs:
Deleted Files: List your deleted files there.
Drive X: All lost files can be found here.
Lost Partition Files: Check first if it's for formatted recovery.
Extra Files: Finds files that lost names or paths.
And you can use Filter and Search to quickly find your files.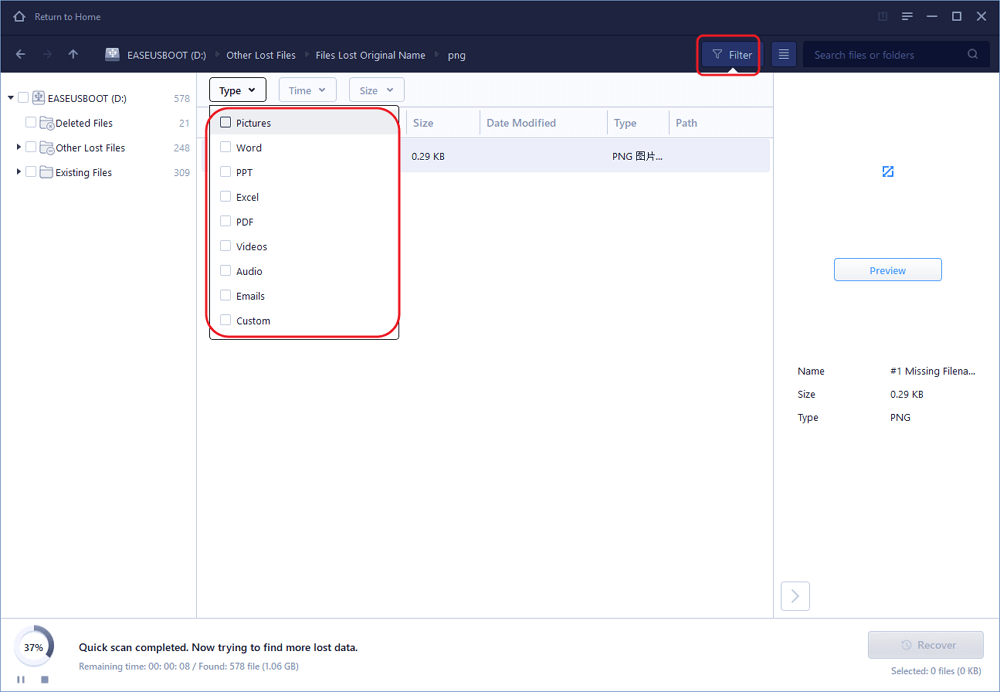 Step 4: Restore SD card data.
You can check and preview found files by double-clicking each one of them.
Then click Recover to save found SD card files to a secure location on your PC or an external storage.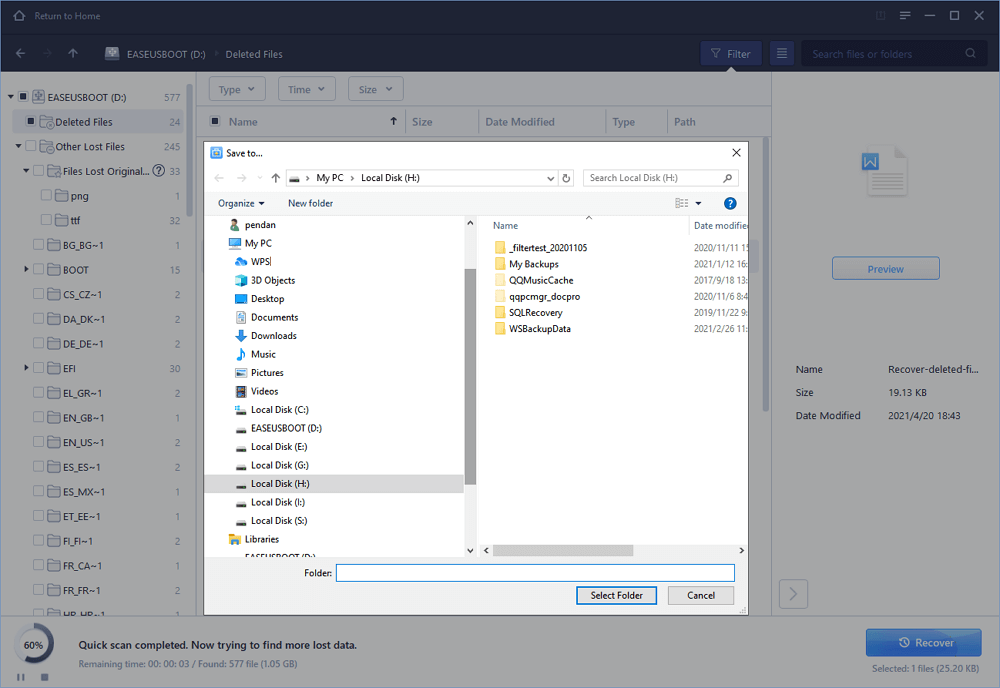 Other than data recovery from unreadable micro SD cards, this proficient recovery tool also works well in other storage media data recovery cases. For example, recover formatted USB drive, recover deleted files from pen drive and so on.