EaseUS unformat software - best solution to recover formatted data from hard disk
To recover data from formatted hard drive, being as a tough task, is not easy. But you have to do it somehow.
If you are a computer specialist with much professional knowledge and experience of data recovery, it's easy to recover data after formatting.
If not, you will have to seek methods to manage the job after you lose your data on the hard drive by formatting. In view of this, a large number of third-party data recovery software with a wizard-like interface is designed to help. Which one is the best?
Here, EaseUS Data Recovery Wizard is highly recommended with its powerful data recovery capacity and stable performance.
If you are suffering from data loss disaster caused by hard disk formatting and trying to find a reliable recovery solution to rescue your files, EaseUS data recovery software is your best choice! Just with a few simple clicks, it can help you get all your lost data back.
Tips for data recovery after format
For a successful data recovery, there is one thing you should take care: once the partition or hard disk is formatted, the original files still exist and they can be easily covered by the new files. Once these old files are corrupted, even if you perform unformat recovery, you cannot open & use them anymore. It means that you have to recover formatted data from hard disk ASAP.
Video tutorial: how to recover data from formatted hard disk
Here is a tutorial video to show you how to quickly and safely unformat hard drive, sd card or USB etc devices and restore all lost files. You can follow and let EaseUS format recovery software help now:
How to recover data with EaseUS unformat software?
People format a hard drive sometimes when they want to convert FAT partition to NTFS or to delete useless data on partitions, which are full of various files.
But sometimes, they may suddenly find that some of their precious files are lost by doing so. When it happens, they are offered three choices.
First, giving up all these erased data.
Second, recreating the work by spending days or even weeks.
Third, trying to find a way to recover formatted data from hard disk.
Obviously, most of you will want to choose the last way. Then here comes a question: is data recovery after format possible?
Is data recovery after format possible?
Usually, when you format a hard disk, you use "Quick Format". It just rewrites the partition table, which will hide the files and remove them from the visible folder wihtout damaging the original files on the disk.
That means your files are still kept intact at the original place on the hard disk. This makes data recovery after format possible. EaseUS data recovery software can help you manage this job by scanning the formatted hard disk and making these invisible files into system readable.
Recover formatted hard drive and get back lost data:
The last paragraph makes you have a good understanding of data loss recovery after disk format. Why not download this software and follow the step-by-step tutorial to have a try? The trial version will give you a much fairer idea of chances of data recovery from your formatted hard disk before deciding upon the purchase.
Step 1: Choose the partition
Launch EaseUS formatted data recovery software after the installation.
Choose the hard drive which you've accidentally formatted.
Click "Scan".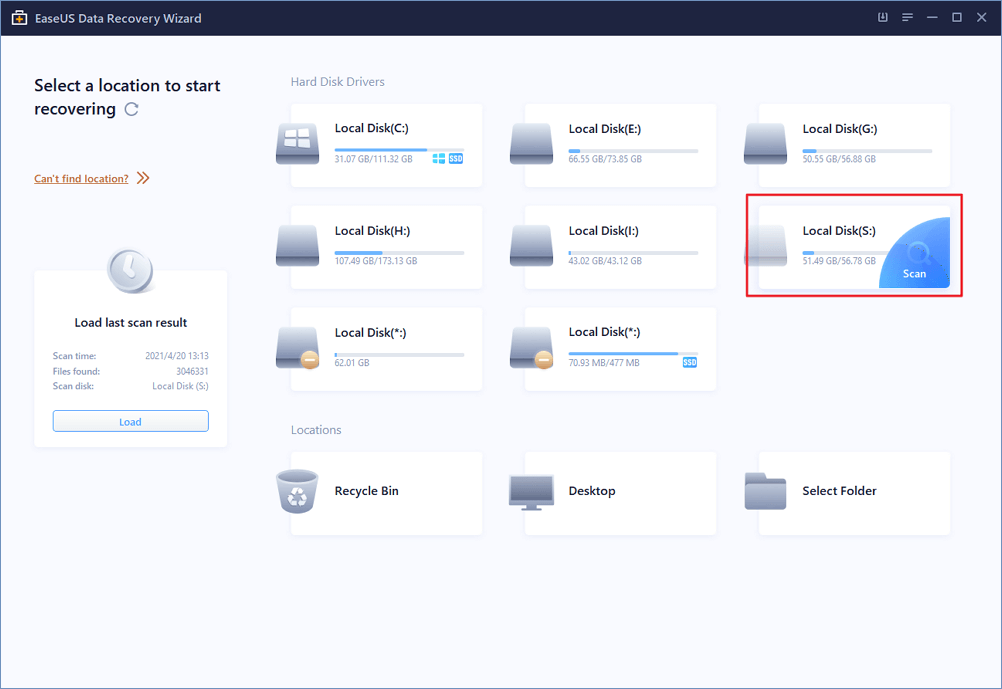 Step 2: Initiate the scan process
Start scanning lost data all over the hard drive.
Proceed with the data searching. You'll see more and more data showing up in the scan results.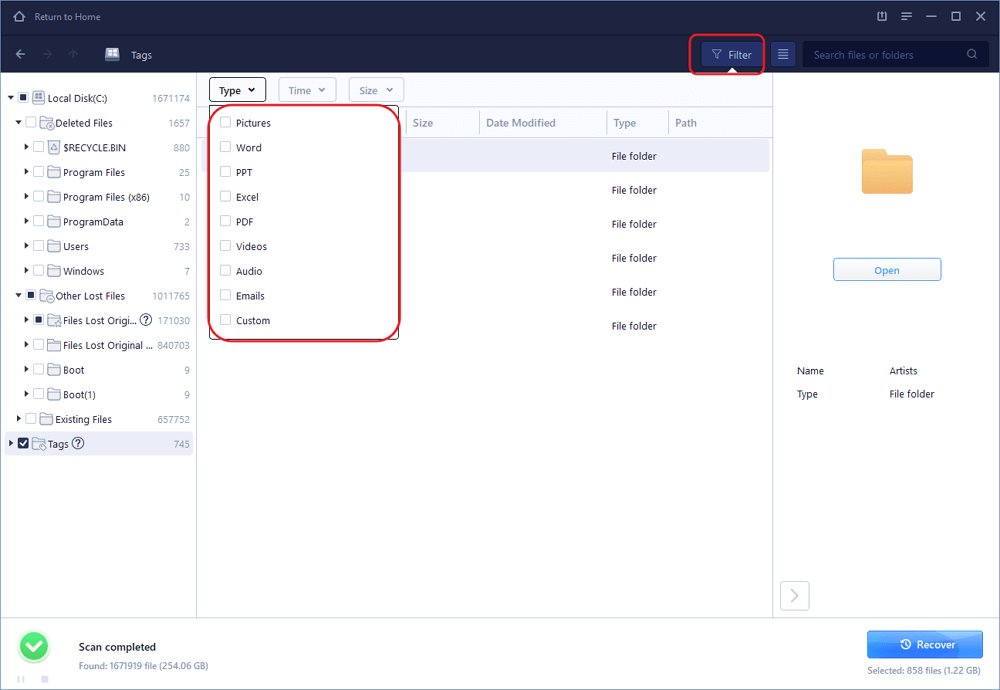 Step 3: Recover files to a secure location
Instead of the original hard drive, choose a different location to save the recovered data.
After the scan, browse data in each section, especially in "Lost Partition Files". It's a highlighted feature of EaseUS Data Recovery Wizard for retrieving data from a formatted hard drive partition.
Select the data files you wish to recover.
Click "Recover".