The majority of the mystery and arcade games tend to develop curiosity in the players to know what happens next. Since curiosity is what makes you overdo or get addicted to the game until you see the very end, you don't want to lose the progress you've made to reach the level of the game you're at today. 
It Takes Two is also one of those games you wish to play repeatedly until you reach the end. However, people have been reporting a common issue that they often lose their progress whenever they reload the game after some time. And for a player, this isn't very pleasant. To help them out, this article covers the finest way for It Takes Two Data Recovery. Let's get started!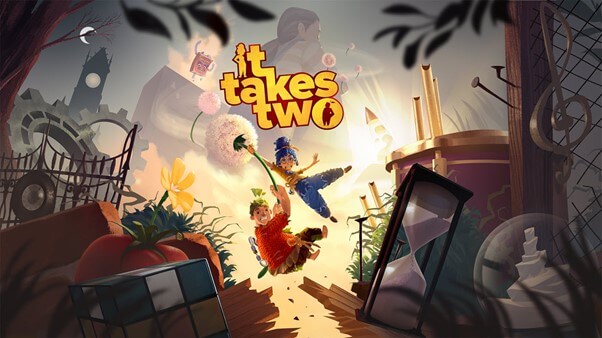 Information About It Takes Two
It Takes Two is the brand-new game from Hazelight Studios, a company whose existence seems to be based on restoring couch co-op. Though they delivered an excellent experience in the prison-break game A Way Out, they have found their groove in It Takes Two. Despite that, you can join with a close loved one online. The makers emphasize that being in the same room as another player provides the most satisfactory experience.
In It Takes Two, users take control of Cody and May, a marriage on the verge of divorce. They awaken as two dolls in a fanciful version of the actual world after informing their daughter that they want to divorce. Dr. Hakim's mystical book guides them, and they must find a way to work together once again to return to their actual bodies.
It Takes Two's levels are set in a different fantasy interpretation of an actual location. Each level is packed with humor and originality, whether in a toolshed with live tools, a backyard tree with squabbling squirrels, or a massive snow globe. The sheer silliness of certain levels is guaranteed to grin on players' faces.
Each level includes several "couple's challenges" and the primary mission. These challenges differ from minigames in which participants compete against one other rather than collaborate. Most of them are unnecessary and can be skipped, but they offer an excellent diversion from the action and give a competitive edge.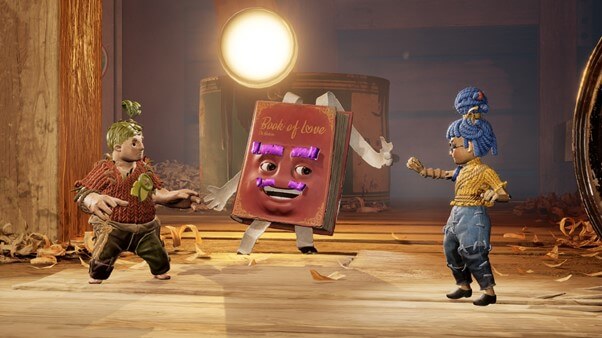 Also read: Xbox One Won't Turn On
It Takes Two Lost Save Files, Please Help!
It Takes Two is one of the trending online games you can play on PC, PS4, and Xbox. As stated above, it is a co-op game that allows you to connect with your loved ones to solve the different puzzle levels to reach the next challenge. However, the issue people have been facing for quite some time is that they lose their progress and saved files in the following situations:
Their PC or gaming console turned off due to low power
They've reloaded the game after some time
They reinstall their Window and launch the game
According to some reports, the game's Auto-save feature sometimes saves only the halfway part of the progress. For instance, in some cases, if you've ended a level and turned the game off when you'll re-launch, it will take you to the mid-way of the level you've ended before closing the game.
Since there is no manual save option in the game, it's hard for people to understand when the game is saved and when not. However, if you've lost a saved file in It Takes Two and wondering how to recover It takes two lost progress, the following section will guide you properly.
How to Restore and Recover It Takes Two Progress
Unintentional deletion, a sudden power loss, challenging drive formatting, or other problems might cause "It Takes Two" game enthusiasts to lose sensitive game data stored on their computer's hard drive. However, users who do not have backups of their "It Takes Two" game files may find it difficult to restore their data. It will take a long time for players to recover their lost game files or restore their game progress if a data loss has occurred.
The most efficient technique to recover lost game data is to seek assistance from file recovery software. EaseUS Data Recovery Wizard, one of the best hard drive data recovery tools, may assist you in locating the data you have saved. As long as the hard disc is not encrypted, It Takes Two game files can be recovered using this tool.
EaseUS free data recovery software has been assisting people all over the globe with lost, formatted, and inaccessible data recovery for more than a decade, thanks to ongoing data recovery research and development. It is the best data recovery application for simplicity of use, deep scan speed, a data recovery success rate of 99 percent or above, and responsive customer service.
To recover your lost It Takes Two files and progress; download EaseUS Data Recovery Wizard because of the following features:
It is a 100% secure platform that provides proper protection to your data
It is compatible with all the operating systems and gaming consoles
You can recover the deleted files from the hard drive if it's not wiped
It has a user-friendly interface, which makes it perfect for even the novice users
Step 1. Select a location and start scanning
Launch EaseUS Data Recovery Wizard and choose the partition where you lost data. Then, click "Scan".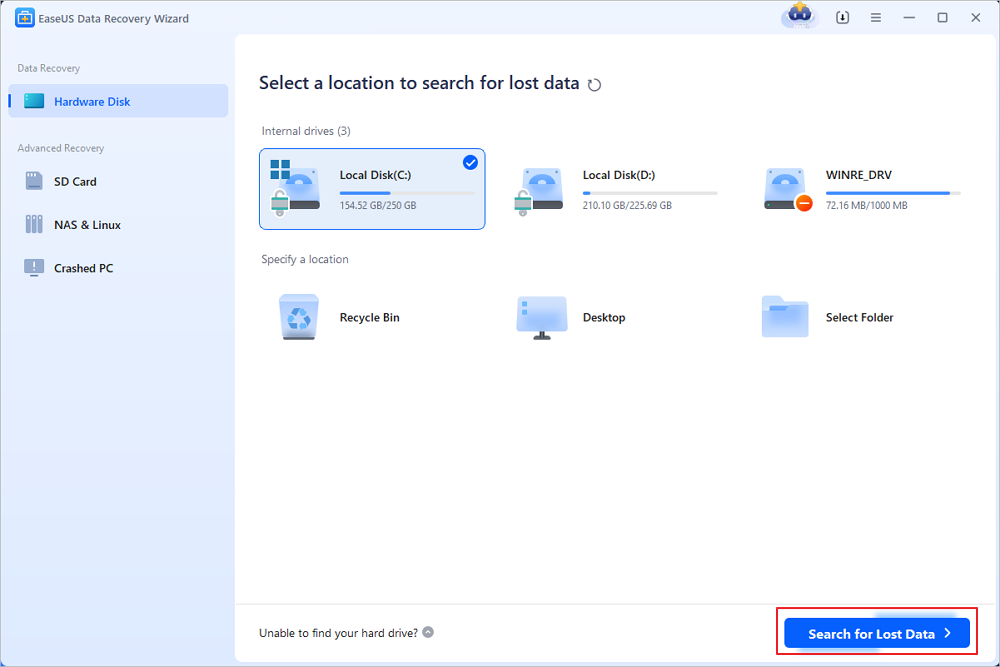 Step 2. Filter and preview files
Use the file format filter on the left or upper right corner to find the files you need. Then, you can click the "Preview" button or double-click a file to preview its content.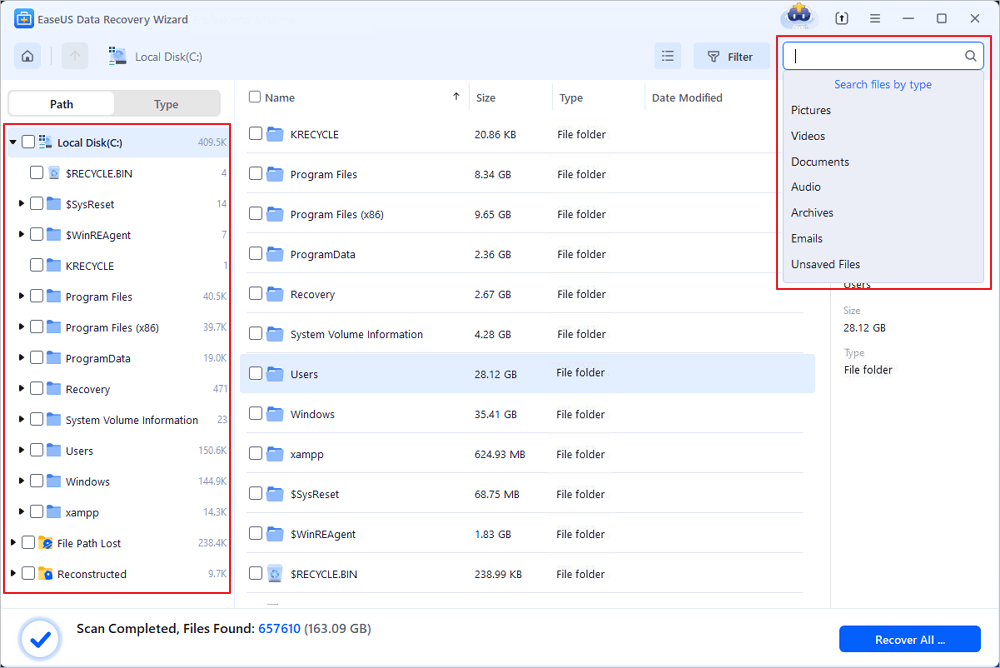 Step 3. Recover lost data or files
Click the checkbox next to the file and click "Recover" to restore the lost data to a secure place.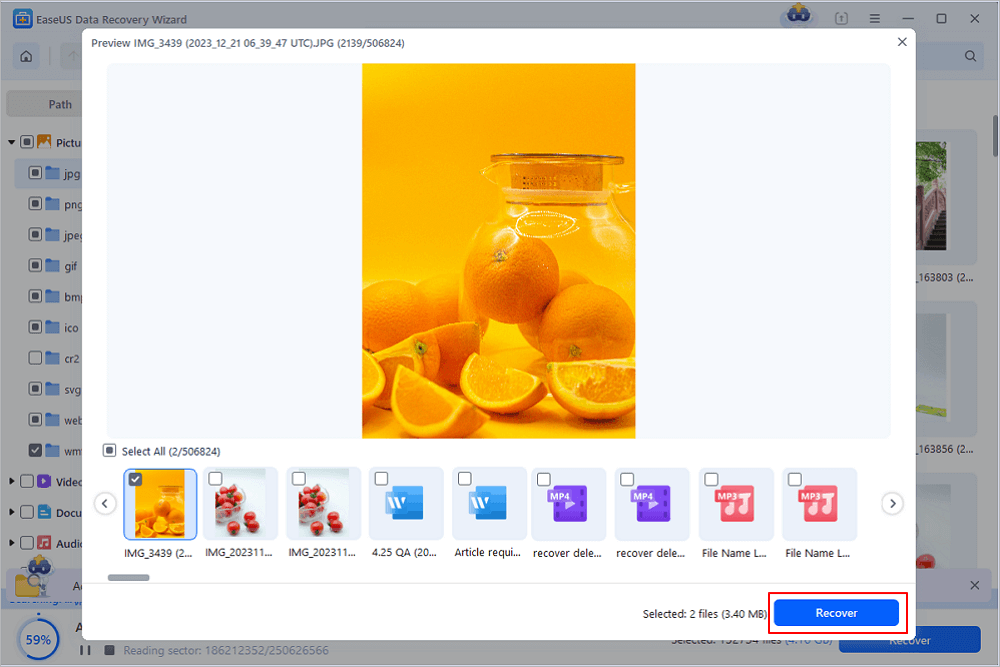 Also read: Elden Ring Lost Progress or No Longer Available on Xbox/PS4/PC
How to Find Game Data/File Location of It Takes Two
Since the EaseUS data recovery wizard restores the files to their original location, it's a must to know where you can find the It Takes Two game data. As most users are not aware of the saved file location on their PC, this section has them covered. To find the It Takes Two game data/file on your PC, follow these steps:
Step 1. Go to the File Explorer on your PC by searching for it in the "Search" menu.
Step 2. Go to Local Disk (C: ), and select the "Users" folder. After that, select the folder with your name to proceed.
Step 3. Now, select the AppData folder, and go to Local. There, you'll find the It Takes Two game folder.
Then, replace the old data with the recovered game file. You can start the game again to see if it works.
Conclusion
It Takes Two has gained popularity among people, and they play this game to have a good time with their loved ones. Since you can't manually save the game, many people often lose the game progress when they reload it. However, after reading this article, we hope you've got a method for It Takes Two Data Recovery.
Moreover, we recommend using EaseUS data recovery software to find the lost saved files of the It Takes Two game because of its user-friendly interface and 100% data protection.

Brithny is a technology enthusiast, aiming to make readers' tech life easy and enjoyable. She loves exploring new technologies and writing technical how-to tips. On her spare time, she loves sharing things about her favorite singer - Taylor Swift on her Facebook or Twitter.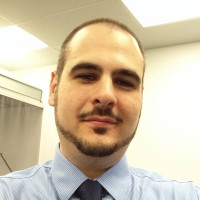 Approved by Evan Galasso 
Evan Galasso is a digital forensics and data recovery engineer with over 10 years of experience in the field. He presents opinions on the current state of storage media, reverse engineering of storage systems and firmware, and electro-mechanical systems of SSDs and HDDs.