| Workable Solutions | Step-by-step Troubleshooting |
| --- | --- |
| Valorant Replays/Clips | Valorant is one of the most fantastic action games available in the marketplace...Full steps  |
| Create and Watch Valorant Replay | Launch the Valorant game > move ahead with the Settings > tap on the Locate Video option...Full steps |
| Find and Restore Valorant Replays | Select a drive and start scanning > check and preview scanned files > recover lost data...Full steps |
| Riot Valorant FAQs | How to download Valorant > how big is Valorant > how to change Valorant name...Full steps |
Did you have a glitch and are now looking forward to checking out the replays of the Valorant 2022 game? Are you eager to know how to create, find or watch Valorant Replays 2022 successfully? If yes, follow up on this guide to get the complete information. 
The majority of the e-sport games today come with inbuilt game recorders but not all. Valorant still lags in the recording feature, which makes it a bit annoying for the gamers to create, find, and watch Valorant replays during different scenarios and glitches. 
If you are also enjoying the extreme gaming experience of Valorant and are eager to create, find and watch replays at this moment, stay connected with us to get the absolute help.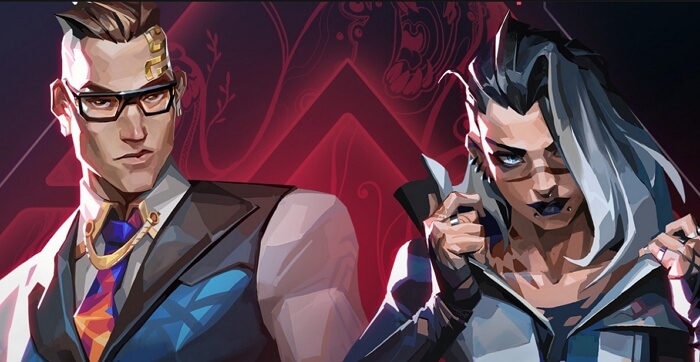 Valorant Replays/Clips
Valorant is one of the most fantastic action games available in the marketplace that is currently being used by millions of gamers globally. It is one of the most exciting and exciting gameplays that holds on the capability of keeping you engaged with it for longer hours. Despite having a vast range of features, Valorant still is lagging with the in-game video recording option. One can create, find or watch replays of matches at Valorant until or unless they are using some third-party sources for it. 
The replay function is lagging at Valorant at this moment, but we are hoping that it will be there soon in the upcoming days. As the demand for video recording options in Valorant has increased rapidly in the last few months, it has forced the game developers to work in this section. They are currently working on the requirement of the game players and are trying to create an inbuilt tool that one can use for creating, finding, and watching Valorant replays effectively.
Many gamers today are willing to have this feature in Valorant as it not only helps them in gameplay but also is a part of the entertainment that further help the Valorant agents and maps perfectly balanced. Despite having no such inbuilt feature involved, the gamers of Valorant can still enjoy the replay option by using external third-party tools. 
How to Create and Watch Valorant Replay
The involvement of replay features makes the repeat players check the matches they have played in advance and where they fail. It is the best possible way to improvise their gaming skills efficiently.
Despite the absence of an inbuilt video recording tool, Valorant still offers you the freedom of recording videos, clips, and highlights of the games by using an external third-party tool like OBS. OBS is an acronym being used for Open Broadcaster Software. It is a free and open-source cross-platform screencasting and streaming app that successfully helps users record videos and live streaming on different platforms. 
If you are eager to know how to use OBS for creating and watching Valorant Replay successfully, make sure to follow up on the given detailed step-by-step process carefully. 
Step 1. Launch the Valorant game on your device and then move ahead with the Settings option. Now tap on the Locate Video option or Graphics Quality to go further with the process. Limit all of the settings that are related to FPS. Make sure to activate sync so that it could further limit FPS to 60 only.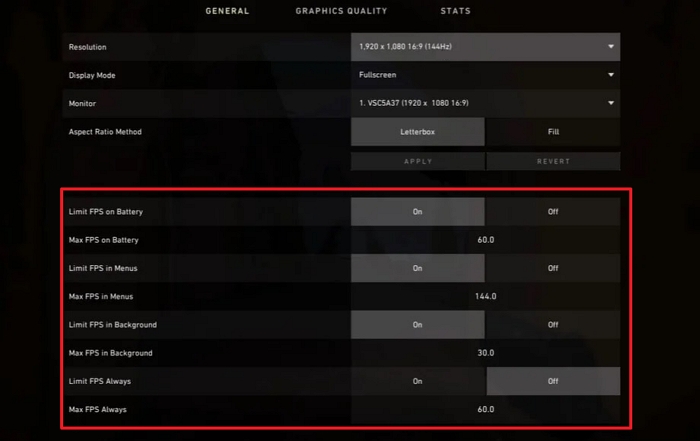 Step 2. Once you do it, you have to open up the OBS and then go further with the file configuration option. It will help you effectively locate Output and record the related Valorant video. Go to File > Settings > Output. Here you can configure the recording section. Select the highest possible settings, and the encoder should be set to have hardware for the best results.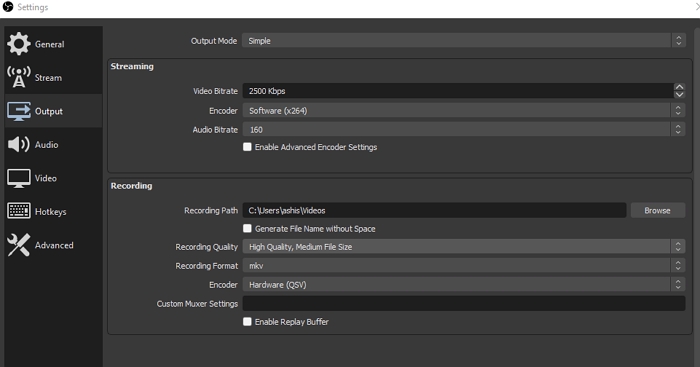 Step 3. Done that, launch the game, and get into ready mode. It is the stage where you are about to start the game. Next, launch OBS, and click on the plus icon under Sources. Select Game capture and give it a name.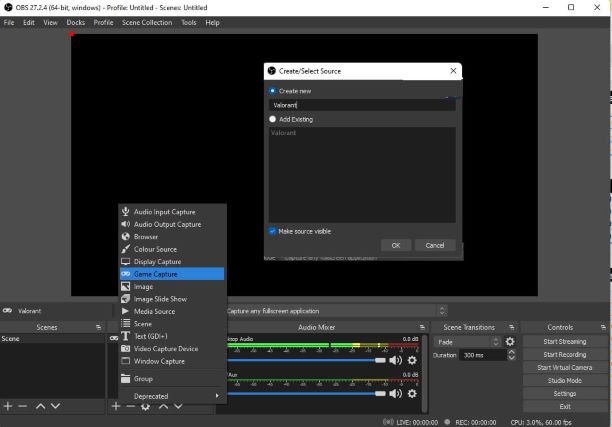 Step 4. In the next screen, you can then choose mode, capture mode, transparency, limit capture framerate, capture cursor, and also enable the anti-cheat compatibility so the game doesn't think you are cheating.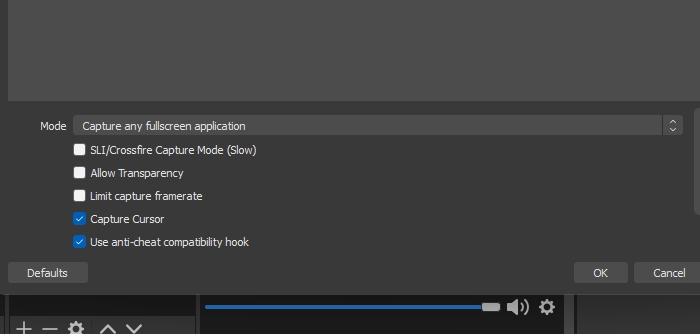 Step 5. Click on the Start Recording button and let OBS run in the background doing its job. It will use the settings you changed before the recording started. Switch to the game, and keep playing it. The best would be to record only full-screen applications for the least distraction during replays.
How to Find and Restore Valorant Replays
As there is no inbuilt tool for watching Valorant replays, the chances are quite higher that you can face issues in finding and restoring valorant replays conveniently. If you are also going through this annoying situation, it is highly advised to opt for the EaseUS Data Recovery Wizard. It is one of the most acceptable data recovery options available in the marketplace that helps users efficiently restore and repair lost or corrupted files. 
Data removal or deletion means removing or deleting the data files from the directory structure. The tool makes perfect use of this space and assists in recovering or repairing data. The EaseUS data recovery software is being equipped with a vast range of unique features such as:
Repair corrupt/damaged photos
Recover raw files
Step 1. Select a drive and start scanning
Launch EaseUS Data Recovery Wizard and hover over the partition where you lost data. This could be an internal hard disk, external disk, USB, or SD card. Then, click "Scan".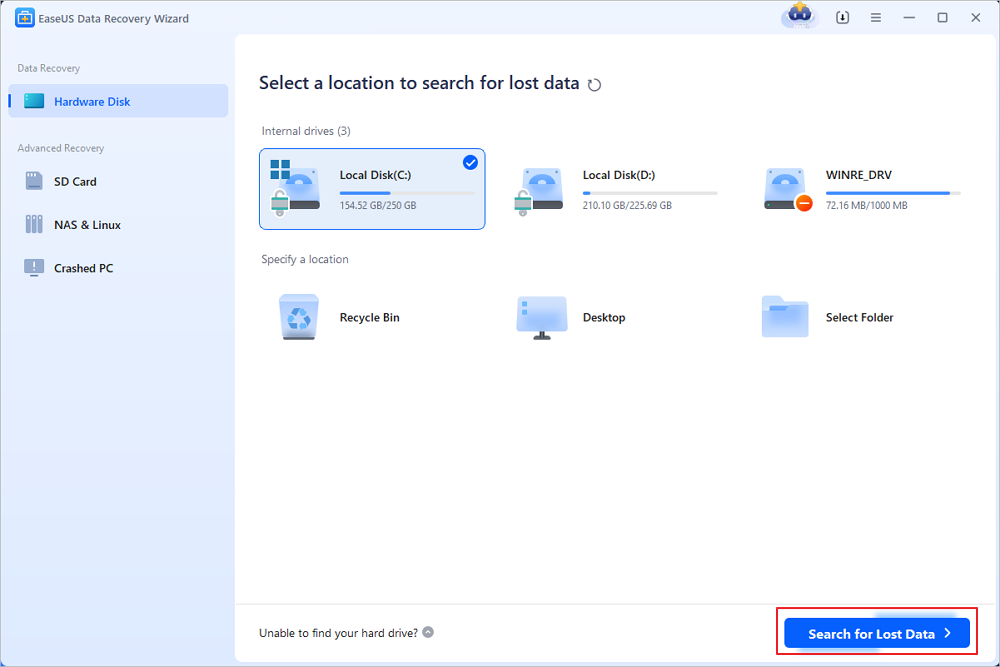 Step 2. Check and preview scanned files
Use the file format filter on the left or upper right corner to narrow the scan results until you find the files you need. Then, you can click the "Preview" button or double-click a file to preview its content, if you'd like.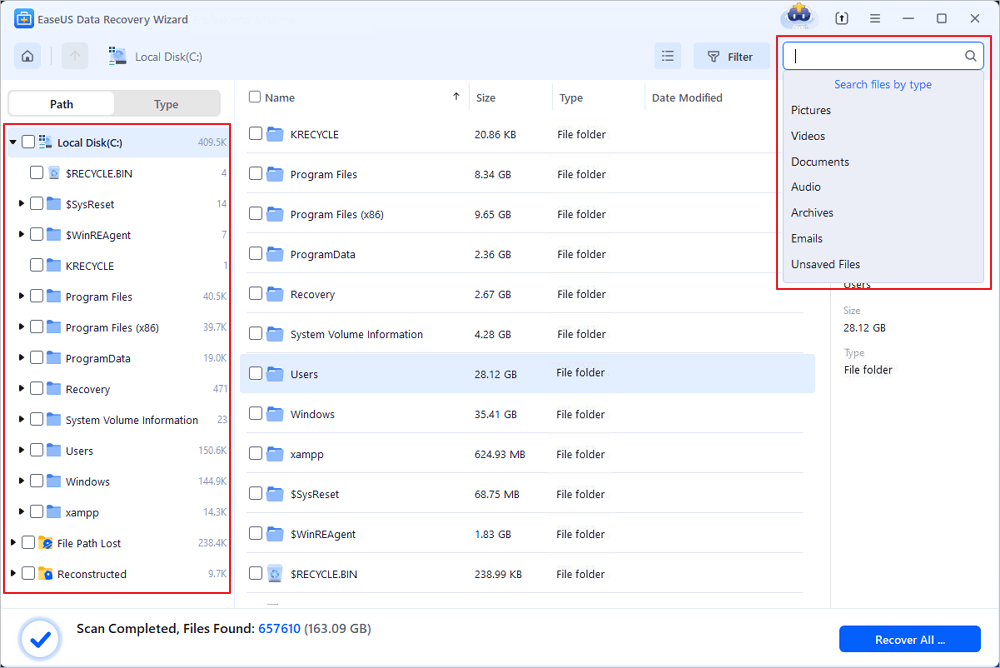 Step 3. Recover lost data to a secure location
Click the checkbox next to the file and click "Recover" to restore the lost data to a secure place. We recommend that you do not store the recovered data on the disk where you lost it earlier.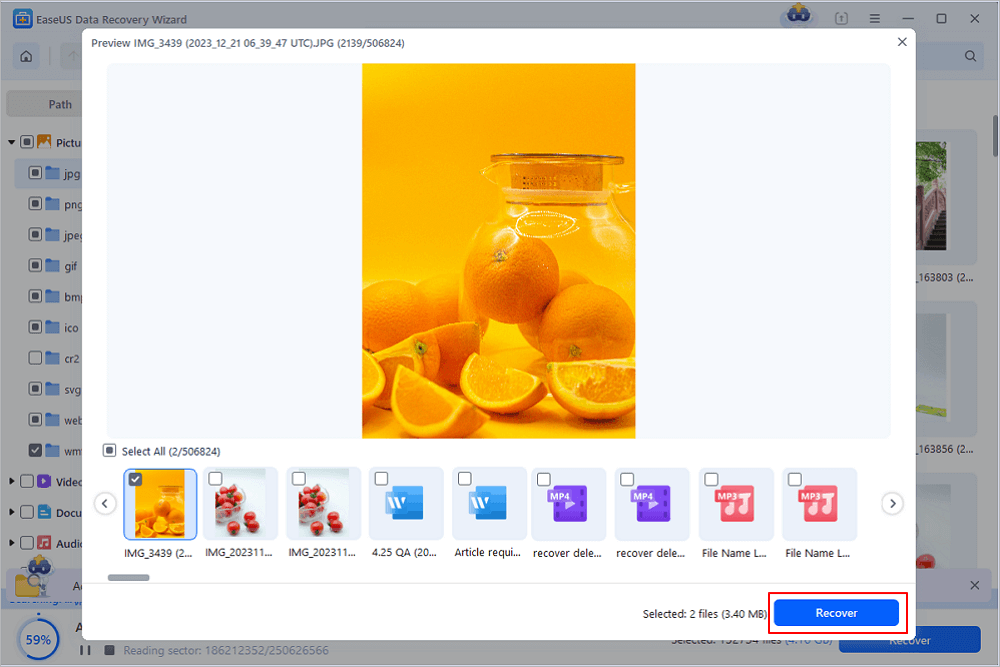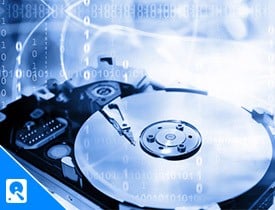 Riot Valorant FAQs
Solutions and queries are something that always remains there. We know how annoying it feels to stay there with some queries unsolved. Making it convenient for our readers, we provide some of the most asked queries in this section. I hope they will eventually work to perfectly resolve all of your confusion and issues.
Q1. How to download Valorant?
Valorant is a free-to-play tactical shooter action gameplay that the Riot Games provides. It is an excellent addition to the gaming world that offers users the freedom to sharpen their shooting skills in online gaming. If you are eager to download the Valorant game on your device, the things you have to do are:
Launch your web browser and then search for the Riot Games.
Create an account on Riot Games.
Once you do it, you will be assigned to your region. The region setup is quite strict and blocks up the gamers from other locations. 
Go to the official website of Riot and then search for the Valorant option here,
Now search for the Play Free here in this segment and select the big red button available there.
Upon completing the above process, you will be redirected to the page where you can easily download and install Valorant absolutely for free. 
Once you have successfully downloaded the Valorant, you can open the client by double-clicking on the Valorant icon on your PC.
Sign in with your Riot account to get started with the game.
It will then introduce you to Valorant after logging into the account through a brief tutorial. Go through the instructions given carefully and enjoy hassle-free access over Valorant gaming.
Q2. How big is Valorant?
Valorant doesn't demand too many system requirements or space on your PC. The gameplay is 4GB but requires less than 8GB of free space to install.
Q3. How to change Valorant name?
To change your name, log in to your Riot account from your browser and navigate to the Riot ID tab at the top of the page. Type in your new name and click save changes. If the VALORANT client is already open, close it before proceeding.
Q4. How to uninstall Valorant?
 Open Windows Settings and navigate to Apps. Search for Valorant, and then click on the three-dot menu icon. Choose to uninstall. Restart PC to clean up leftover files.
The Bottom Line
So, guys! That is all about creating, finding, and watching Valorant replays in 2022. Valorant is excellent gameplay but still lacks the inbuilt video recording feature. We have provided you with the detailed processes related to replay here and have also introduced you to EaseUS Data Recovery Wizard in this guide. Hopefully, this guide has worked in resolving your different queries successfully. 

Cedric Grantham is one of the senior editors of EaseUS who lives and works in Chengdu, China. He mainly writes articles about data recovery tutorials on PC and Mac and how-to tips for partition management. He always keeps an eye on new releases and loves various electronic products.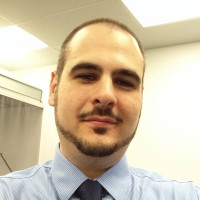 Approved by Evan Galasso 
Evan Galasso is a digital forensics and data recovery engineer with over 10 years of experience in the field. He presents opinions on the current state of storage media, reverse engineering of storage systems and firmware, and electro-mechanical systems of SSDs and HDDs.