Many gamers have noticed faults and flaws that have appeared in the game since it was first launched. In Fallout 4, a standard error is the deleted saved files. As a result, gamers are likely to desire to get their hands on their lost data. So, if you have accidentally deleted your Fallout 4 saves, we will show you how to recover those files in this article.
Fallout 4 Accidentally Deleted My Saves
Fallout 4 is a massively multi-player open-world RPG. In 2077, the player is forced to enter Vault 111 to escape the nuclear holocaust as a father and a spouse. When the player emerges from Vault 111 in the radioactive wasteland of 2287, among the wreckage of Boston, they are the only survivor. The lone survivor of the common wealth's post-apocalyptic wasteland confronts various challenges from both friends and opponents. As your son was kidnapped from your vault 111 safe house, you start to locate him in the open world of Boston, battling several villains and acquiring new weapons and equipment.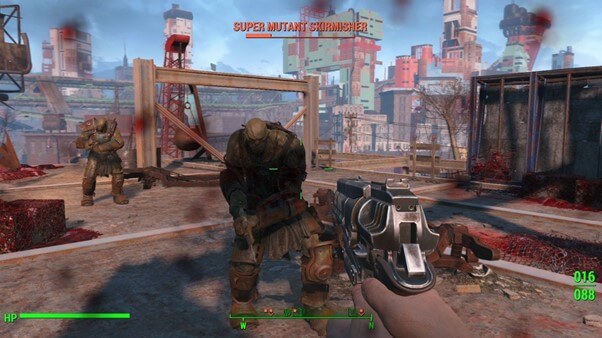 It's possible to become hooked on this game and play it for hours. However, the game is quite tricky. Every time you exit the game, it will ask you whether you want to store your progress. However, it is possible to retrieve the lost game data stored on Xbox and PC. First, let's look at why Xbox One's saved game data disappeared. Many factors might lead to this condition, including unintentional deletion and formatting of an external hard drive through Xbox One. This is a regular problem. Let's look at maximizing the chances of regaining lost saved games on Xbox One.
Several users have reported that while playing the game started lagging; if they were to exit the game and rejoin. Some users even reported that their character in the game suddenly died, and when they restarted the game, it did not show any save data files.
How to Recover Delete Fallout 4 Saves
It is possible for "Fallout 4" players to lose vital data stored on their computer's hard drive due to an accidentally deleted file or other difficulties. Failure to back up your "Fallout 4" files may result in you losing your progress and being unable to restore it. In the event of data loss, it may take a long time for players to recover and restore their lost saves or progress in their games.
File recovery software is the most effective and efficient method when recovering lost game data. If you have mistakenly destroyed or lost data as a result of the game error, one of the hard disc data recovery software packages, EaseUS free data recovery software may be able to assist you in locating the data. If the game files for "Fallout 4" are not encrypted on the hard drive, this tool may be used to retrieve them.
Because of ongoing research and development in data recovery, EaseUS data recovery software has been assisting individuals all over the globe in recovering lost, erased, and inaccessible data. It is often recommended regarded as the best solution because of its simplicity, quickness, thoroughness of scan, and success rate of at least 99 percent in data recovery. Because of the following characteristics, the data recovery software is an excellent choice for recovering Fallout 4's stored progress.
This secure platform safeguards your data most suitably.
All operating systems and gaming consoles can run on this program.
It's possible to restore Elden Ring data, It Takes Two data, Red Dead Redemption 2 data.
Inexperienced users will have no problem navigating the menus and using the UI.
Follow the steps below to recover game files with EaseUS data recovery software.
Step 1. Choose the exact file location and then click the "Scan" button to continue.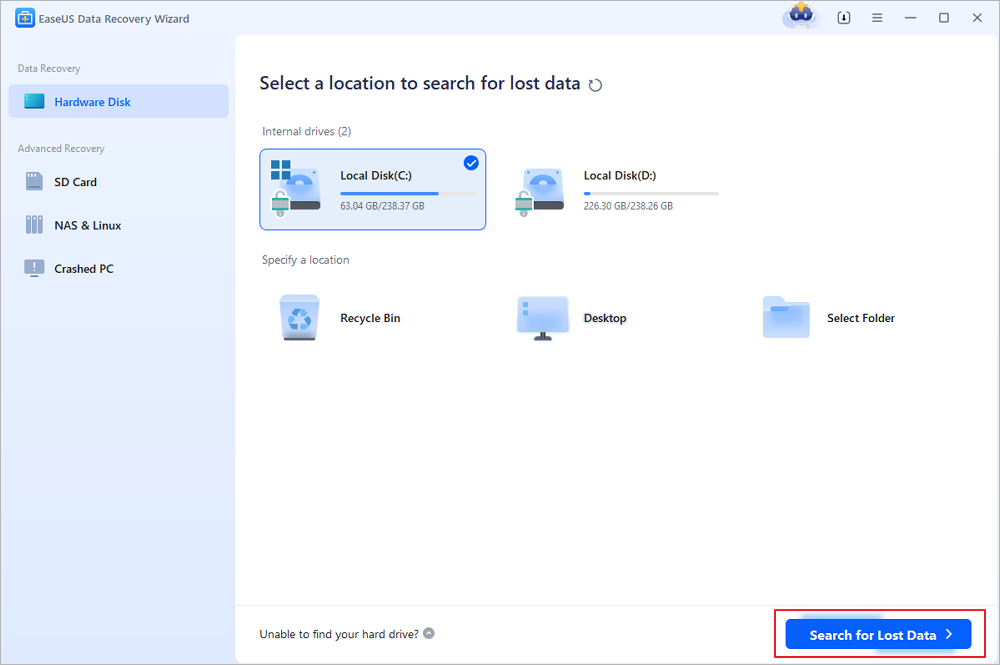 Step 2. After the process, select the "Deleted Files" and "Other Lost Files" folders in the left panel. Then, you can apply the "Filter" feature or click the "Search files or folders" button to find the deleted files.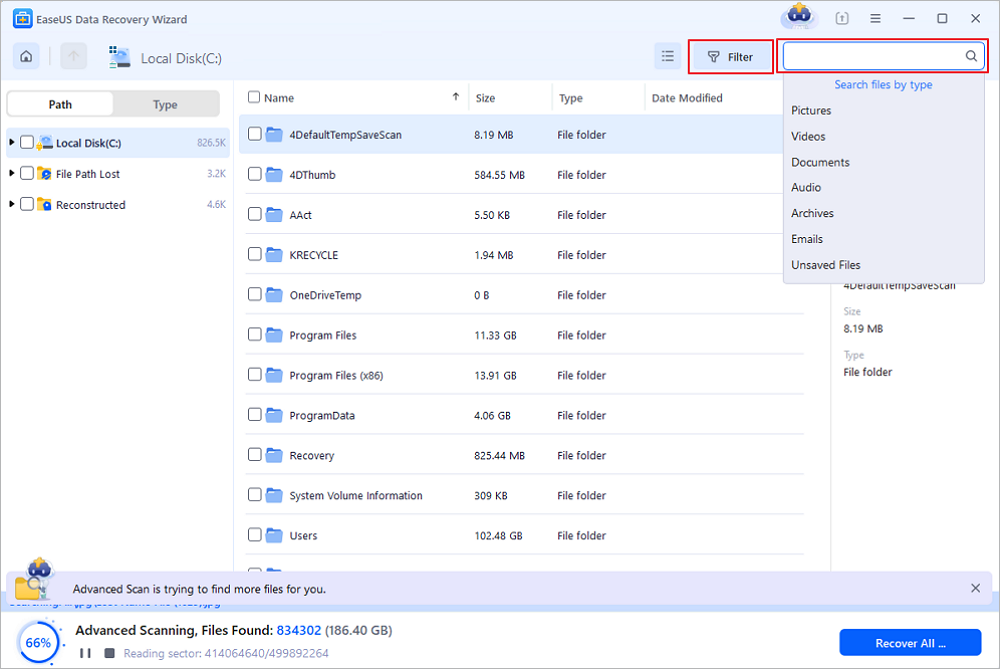 Step 3. Click the "Recover" button and save the restored files – ideally, it should be different from the original one.
How Do I Delete Multiple Saves in Fallout 4
If you have multiple old files saved in Fallout 4 and want to delete those files to start over, you will have to wipe all the files from your device. The following are the methods to completely delete multiple Fallout 4 saves from your device. But before anything, make sure that you have disabled the game.
1. Delete Multiple Saves in Fallout 4 on a PC
Step 1. Pause the game and open the file explorer.
Step 2. Go to "My Documents" and open your Fallout 4 Folder.
Step 3. Select all your saves and Righ-click your mouse.
Step 4. From the drop-down menu, press "Delete".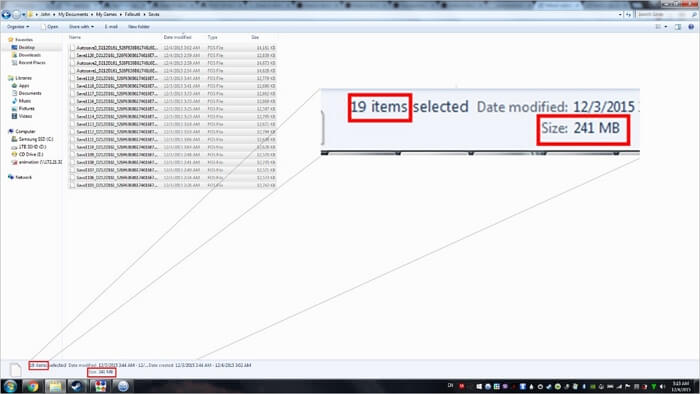 (Note: Make sure to remove the saves from the Cloud Storage or put them on an external hard drive or a non-SSD for backups.)
2. Delete Multiple Saves in Fallout 4 on XBOX
Step 1. Pause the game by pressing the Menu button in the middle of a game.
Step 2. Select "Load from the drop-down menu".
Step 3. To remove a save, select it and click "Delete".
Step 4. You may remove the selected save by pressing X.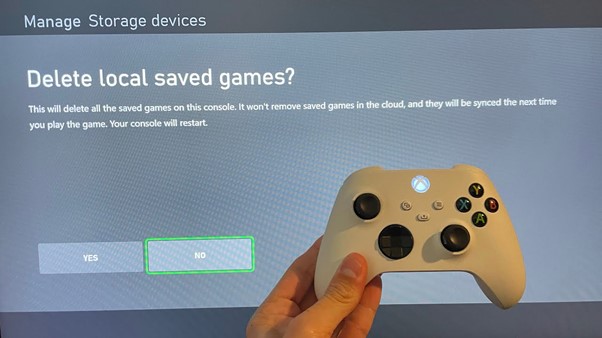 Also read: Xbox One Won't Turn On
Conclusion
Fallout 4 is a popular video game, especially among users who like a game that is a perfect combination of adventure and action. Furthermore, since the game is level-based, gamers can forget to save or accidentally delete their previous game saves. However, after reading this post, we hope that you will be able to find a way to restore and remove said saves from the Fallout 4 video game.
Furthermore, because of its simple design and perfect data protection, we recommend that you utilize EaseUS PS4 data recovery tool to retrieve any lost Fallout 4 saved game files.

Brithny is a technology enthusiast, aiming to make readers' tech life easy and enjoyable. She loves exploring new technologies and writing technical how-to tips. On her spare time, she loves sharing things about her favorite singer - Taylor Swift on her Facebook or Twitter.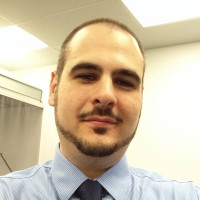 Approved by Evan Galasso 
Evan Galasso is a digital forensics and data recovery engineer with over 10 years of experience in the field. He presents opinions on the current state of storage media, reverse engineering of storage systems and firmware, and electro-mechanical systems of SSDs and HDDs.