What's The Easy Windows Server 2016 Migration?
To transfer Windows 7 to Windows 10, or transfer Windows 10 from an old computer to a new, the Windows easy transfer tool does well. When it comes to Windows Server 2016 migration, do you know which Windows server migration software gives the best experience? Windows server administrators are usually with advanced computer skills, and it's not hard for most of them to do the migration by hand with sophisticated management. For example, the commonly known methods include Active Directory migration, DHCP migration, Certificate Authorities migration, ADFS migration, and File Server migration.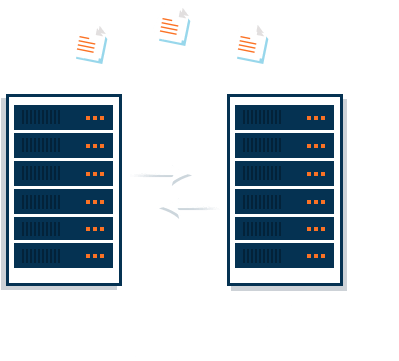 Admittedly, those manual ways indeed work in transferring everything you need from one server to the other. However, it's a tedious task when there are huge files to copy and any disruption in it can lead to a wastage of time. As a matter of fact, that happens very frequently and many administrators have experienced failure. Why not turn to an intelligent server migration software, particularly which can automatically migrate data from one server to the other on a massive scale?
EaseUS Todo PCTrans Technician
Your smart Windows Server file transfer software.
 Unlimited file transfer between Servers.
 Transfer programs, apps without reinstallation.
 Transfer account, settings to new Server computer.
 Data rescue, find product key for installed programs.
EaseUS Todo PCTrans: User-friendly Server 2016 Migration Software
EaseUS Todo PCTrans is the best Windows Server 2016 migration software for transferring files, applications, settings, profiles, and shared data from any server to a new Server 2016. You can migrate Server 2003/2008 r2/2013 to Server 2016, or from Server 2016 to Server 2019 with minimal efforts.
01
Multi-mode of data transfer:
Direct-transfer from server to server over network and indirect-transfer from server to server via an image.
02
Transfer to Server 2016:
Support server transfer from lower version to higher version (Server 2003/2008/2012/2016 to Server 2016.
03
Transfer from Server 2016:
Support the latest Server 2019. Transfer Windows Server 2016 to Server 2019.
04
Supported migration data:
Applications, files, shared data, profiles, databases, settings, etc.
How to Migrate Applications, Database, and Profiles from/to Windows Server 2016
Since earlier Windows 2003 and Windows 2008/2008 r2 is too old, it's time to upgrade your server to Windows Server 2016 and Windows Server 2019. By following how to migrate to Windows Server 2016, you can complete a server migration without reinstalling necessary applications or re-configuring the settings. 
Guide: How to migrate to Windows Server 2016 over the network
Step 1. Launch EaseUS Todo PCTrans on your source and target computers, connect both PCs via the internet.
1. At the "PC to PC" section, click "PC to PC" to continue.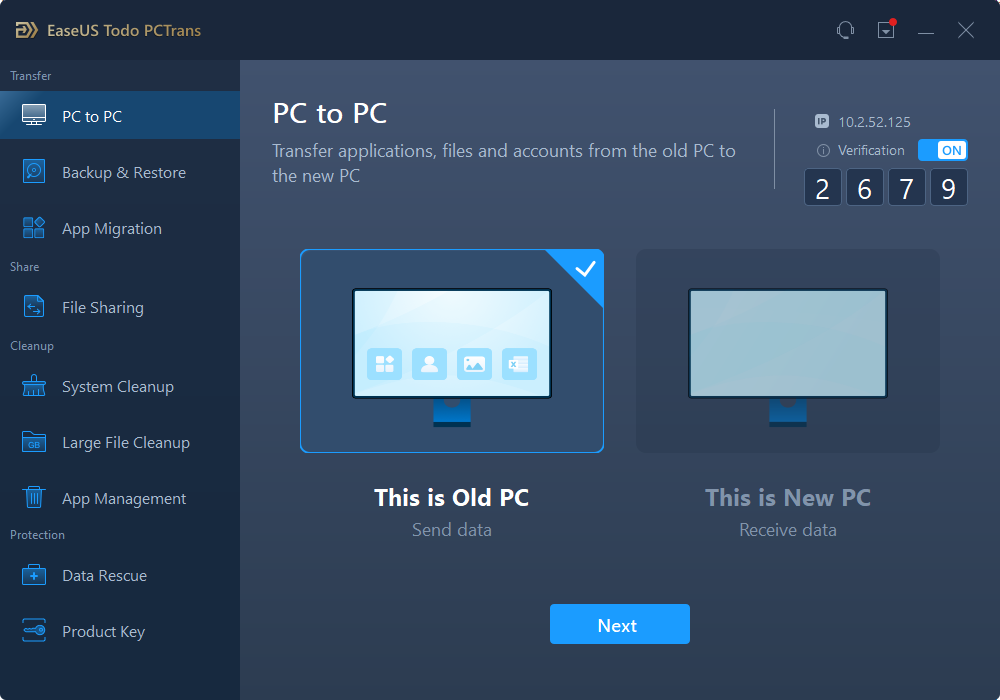 2. Select your target computer via its device name, then enter its account password or verification code and select the transfer direction. Then click "Connect" to continue.
You can check the verification code on the right top of "PC to PC" mainscreen on the target computer.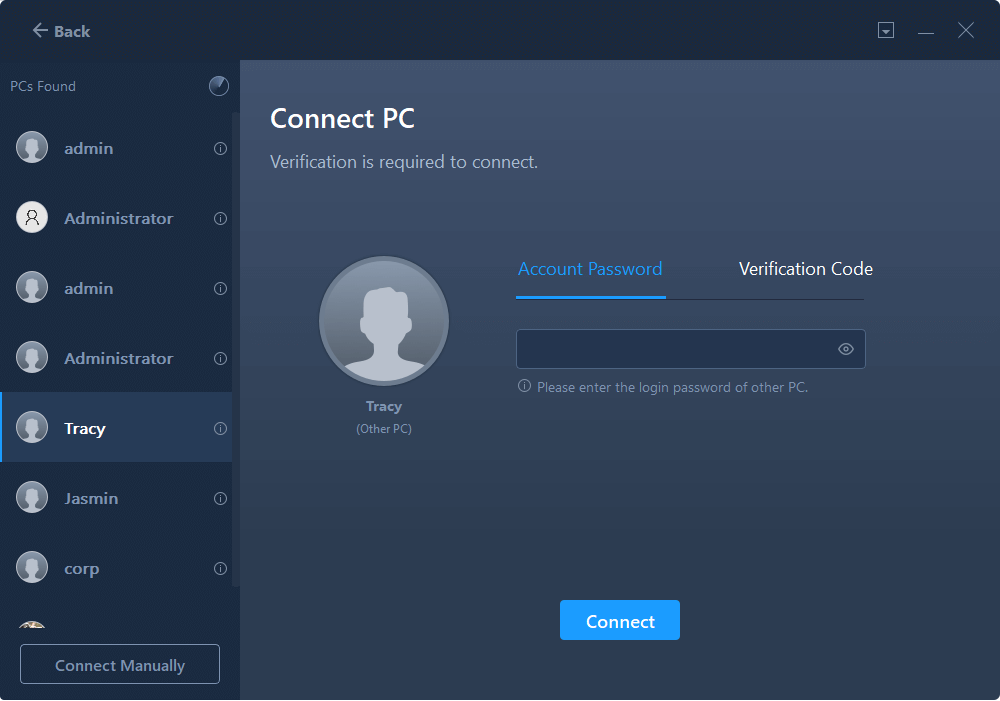 Step 2. Select the categories Applications, Files, and Accounts to transfer via the internet.
If you want to transfer data selectively, click "Edit" under each category, and choose the specific items.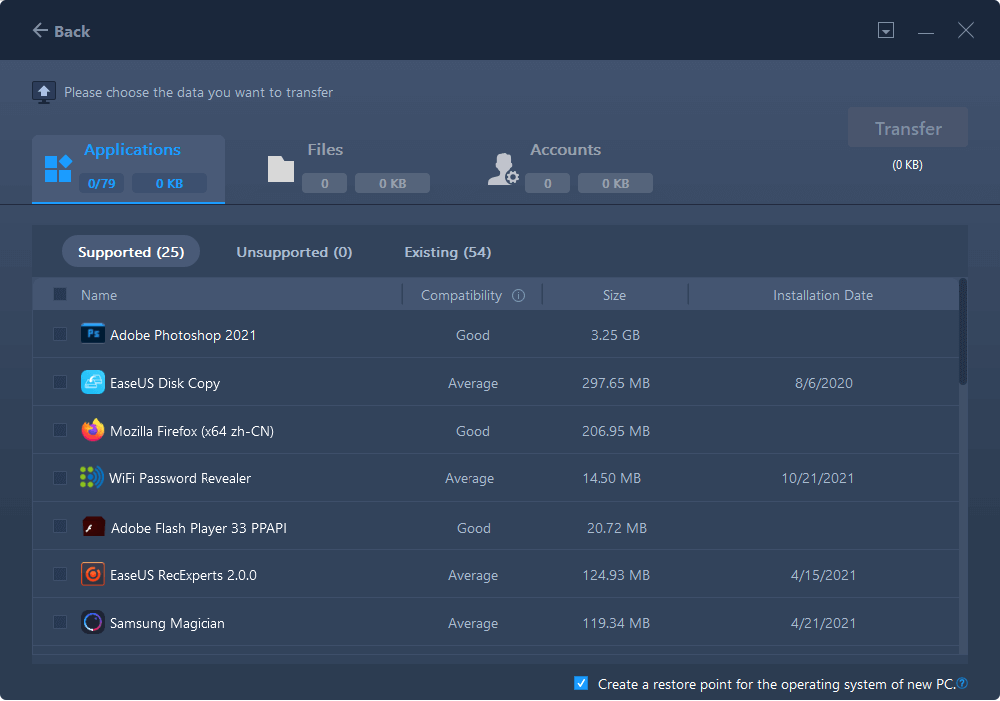 Step 3. Click "Transfer" to start transferring your apps/files/accounts from one computer to another computer via the Internet.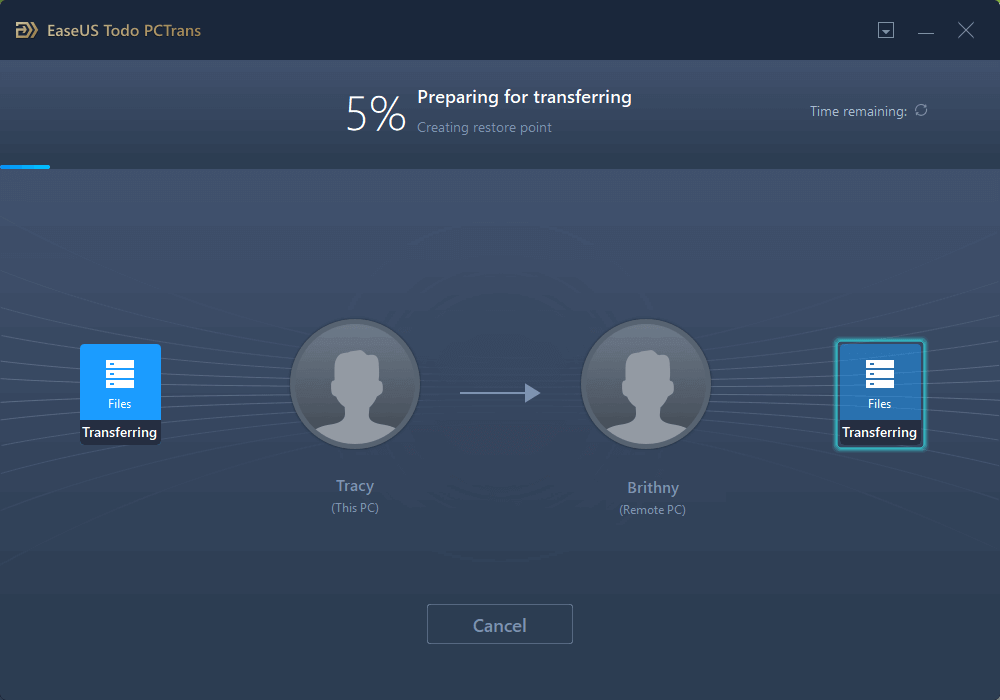 Guide: How to migrate to Windows Server 2016 via a Backup
Step 1. Create a backup file. 
1. Connect your USB (flash) drive/external hard drive to your source computer. Launch Todo PCTrans, click "Backup & Restore > Start" on the main screen.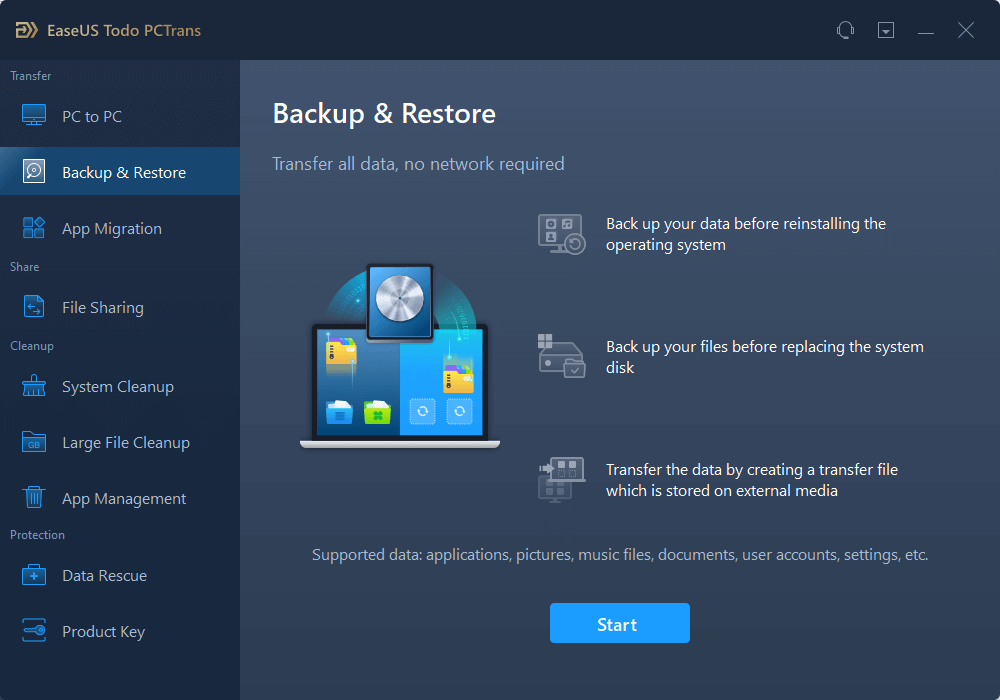 2. Select "Data Backup" to move on.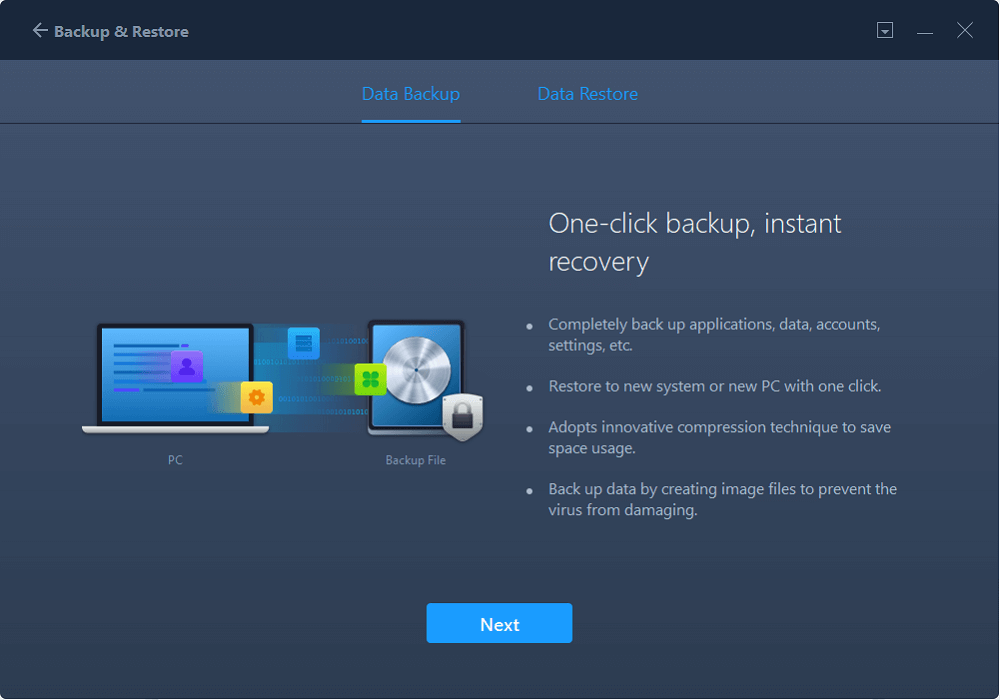 3. Click "Edit"  at Applications, User Accounts, and Files columns to choose the specific data, applications, etc. to create a backup file.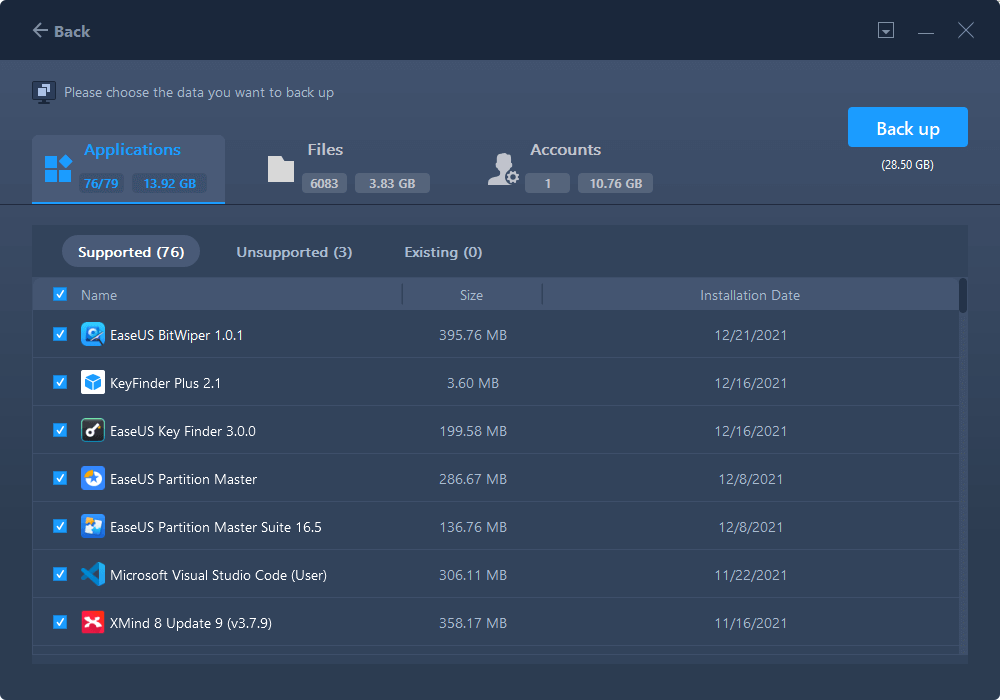 Step 2. Recover via the created backup file.
1. Plugin your USB drive which stores the created backup file to the target PC and open EaseUS Todo PCTrans. Click "Backup & Restore > Start > Data Restore".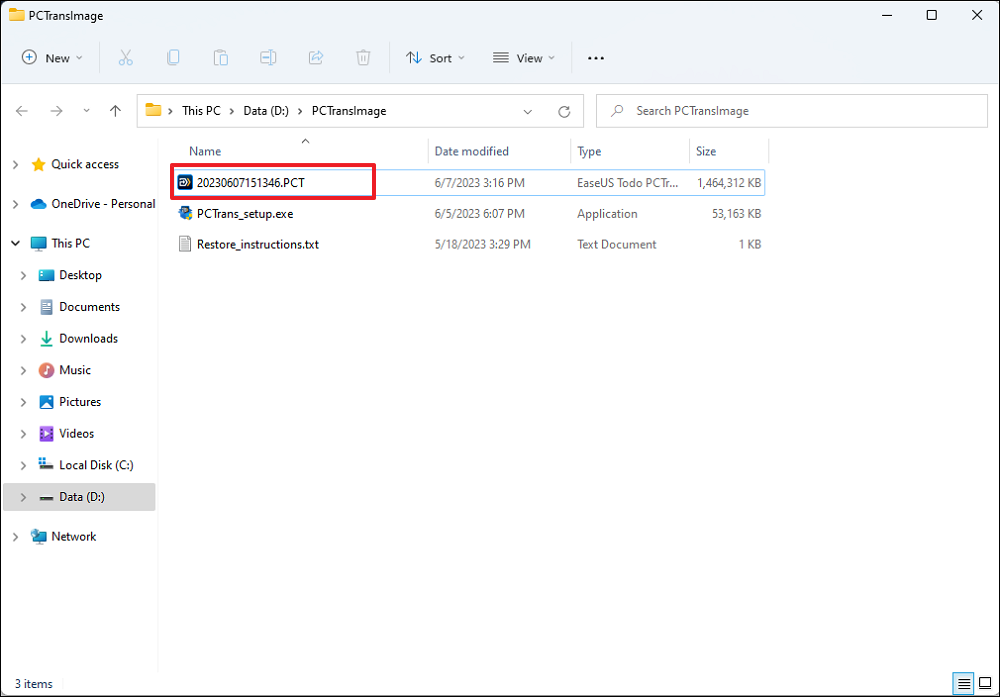 2. Click "Browse" to locate the Image file. Then, choose "Restore" and go to the next step.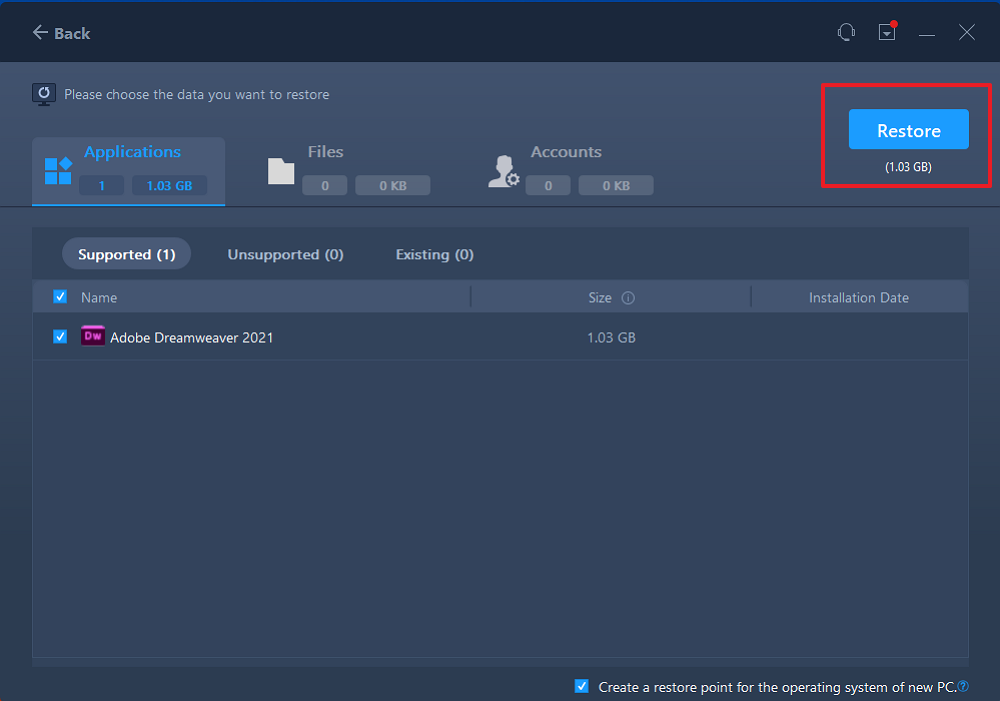 3. Now, you can select Applications/Files/Accounts you want to restore.
Or you can click the "Edit" button to choose the specific data to be transferred flexibly. Click "Finish" to confirm. Besides, you can also click the edit icon > "Submit" to change the target path to recover and save the files.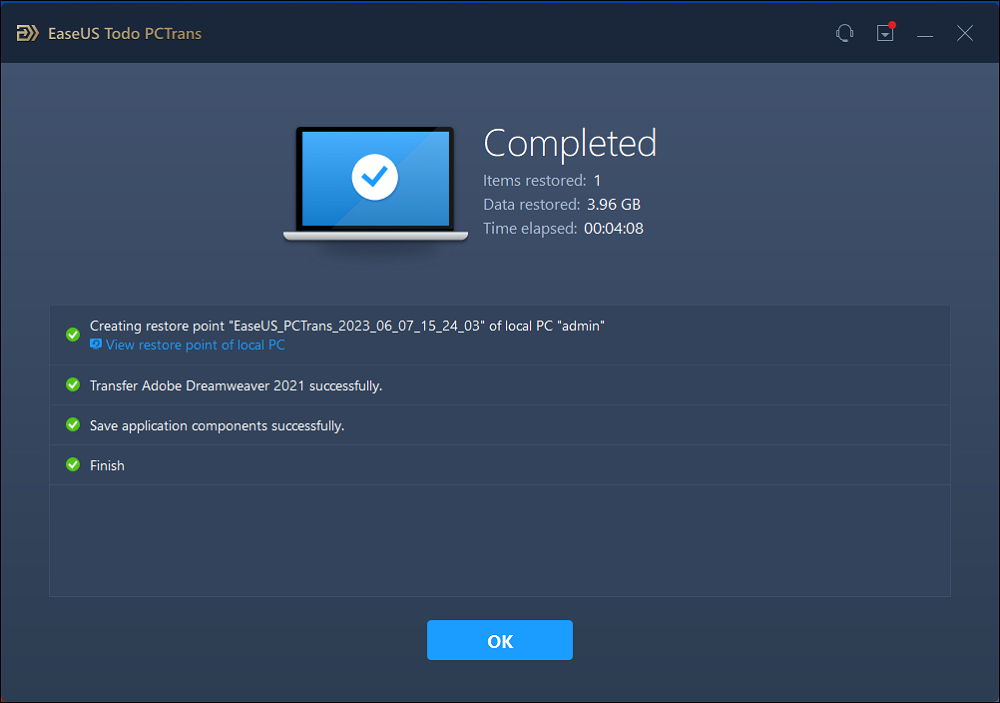 About the Author

Roxanne is one of the main contributors to EaseUS and has created multiple posts on digital devices like PCs, Mobile phones, tablets, Mac, etc. She loves to share ideas with people of the same interest.

Author Jean has been writing tech articles since she was graduated from university. She has been part of the EaseUS team for over 5 years. Her special focuses are data recovery, disk partitioning, data space optimization, data backup and Mac OS. By the way, she's an aviation fan!
Reviews and Awards
EaseUS Todo PCTrans Free is a useful and and reliable software solution created to serve in computer migration operations, be it from one machine to another or from an earlier version of your OS to a newer one.

 Read More

EaseUS Todo PCTrans is by the folks at EaseUS who make incredible tools that let you manage your backups and recover your dead hard disks. While it is not an official tool, EaseUS has a reputation for being very good with their software and code.

Read More

It offers the ability to move your entire user account from your old computer, meaning everything is quickly migrated. You still get to keep your Windows installation (and the relevant drivers for your new PC), but you also get all your apps, settings, preferences, images, documents and other important data.

 Read More