"Got Windows 11/10 when first came out......Has worked fine up until 2 days ago. I rebooted computer it got the screen with the picture and time and stopped. Will not go any further. Nothing I do works. What can I do to fix the problem."
It is a frustrating moment that your computer keeps crashing and won't boot. As a common problem, Windows 11/10 won't boot can be fixed by several solutions. We have listed some effective ways to solve this. Don't worry. None of your data will be lost. Except for the boot repair solutions, we also provide a data migration tool to transfer your data to a safe place.
1 - Run Startup Repair to Repair Windows 11/10 Won't Boot
Step 1. Boot Windows from installation media.
Insert the Windows installation disk to your computer and boot from the disk.
Step 2. Click "Repair your computer" to enter the Windows Recovery Environment.
Step 3. Go to "Choose an option screen", click the "Troubleshoot" option.
Step 4. On the "Troubleshoot" screen, click the "Advanced options".
Step 5. Choose "Startup Repair" > Select the target OS to fix.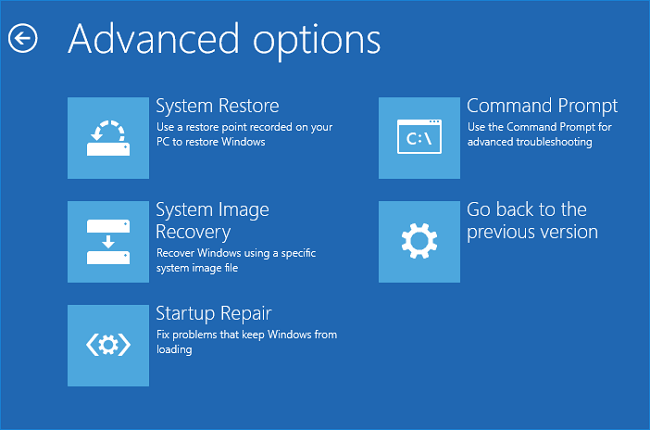 Step 6. Windows will start the repair and then restart your PC.
Note: If you don't have installation media, you can turn on and off your computer at least three times to enter the "Automatic Repair" screen. Then go to "Advanced options" > "Troubleshoot" > "Advanced options" > "Startup Repair".
2 - Remove External Flash Drive and Disks
If you already connected a USB flash drive or other external hard drives to your computer, your Windows may choose to boot from that equipment. Or your computer conflicts with the USB device. So, please remove your external storage devices before Windows startup.
3 - Repair Windows Boot Record via Command Prompt
Master Boot Record (MBR) errors are the main reason Windows fails to boot. If errors happen, you may encounter a boot issue. To fix it, you can run a command line on the recovery environment.
Step 1. Insert the installation disk or bootable USB to PC > boot from installation media.
Step 2. Navigate to "Repair your computer" > "Troubleshoot" > "Advanced options" > "Command Prompt".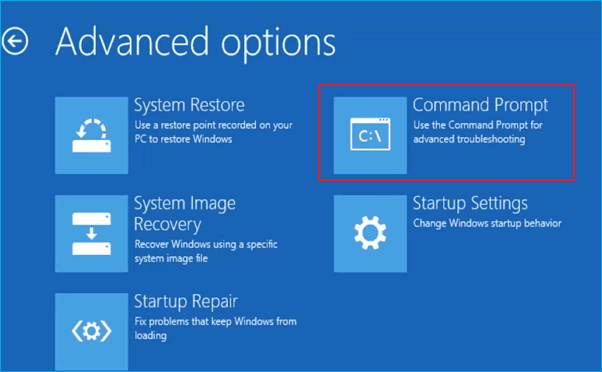 Step 3. Type the command lines and press Enter after each command line.
bootrec /fixmbr
bootrec /fixboot
bootrec /rebuildbcd
Step 4. Type Exit and restart your computer.
4 - Fix Windows 11/10 Won't Boot In Safe Mode
Safe mode can fix problems within your operating system. If your Windows 11/10 will not boot, you can access the safe mode to boot from the necessary drivers and startup files.
Step 1. Restart your PC.
Step 2. While your computer is booting up, press F8 to enter the boot options.
Step 3. Navigate to "Troubleshoot" > "Advanced options" > "Startup Settings" > "Restart".
Step 4. You can see various boot options, press the 4 key to choose "Enable Safe Mode".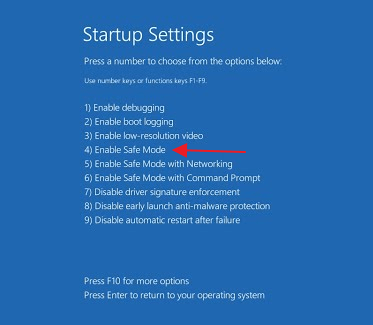 5 - Check Your Hardware Connection
If the Windows system fails to boot and shows a blank screen, you have to check whether all hardware is plugged in properly on the motherboard, including hard drive, RAM, and PCI-E card.
Hard drive: If the hard disk used to boot the computer is not properly connected, your PC will not boot. Disconnect the hard disk, replug it and make sure the SATA cable is properly connected.
PCI-E card: PCI-Express device contains the network card, modem, sound card, and video card. You can use a PCI-E slot to add GPUs, WiFi cards, RAID cards, and more. Check whether it is properly connected.
RAM (Memory): Loose memory connection can cause the blank screen problem. Remove the memory stick and insert it again.
6. Migrate Data to New PC and Reset Old PC
If the above 5 solutions can not help you to fix the "Windows 11/10 will not boot" issue, we recommend you migrate all of your data to another computer and reset your PC.
Process 1 - Rescue your data with EaseUS Todo PCTrans
The reset will remove all the third-party programs, games, it's better to rescue your data as soon as possible to another computer. Here EaseUS Todo PCTrans comes. The "Data Rescue" feature can migrate applications, files, settings, configurations, and so on from PC to PC.
 Notice:

Use this feature only if your system files are not completely corrupted, make sure your system files are not damaged by checking 3 tips:

1. The partition where the system is located has a drive letter.
2. The system and programs file on the system partition is existing and the directory can be accessed.
3. The Registry is not damaged
How to Rescue Your Data with EaseUS Todo PCTrans:
Step 1. Take out the disk from the old PC.
Disconnect the power supply. Please take out the battery if it is a laptop.
Open the case to see the hard disk in the old PC.
Disassemble the shell by using a screwdriver to find the hard disk.
Disconnect the hard disk and cable, then take out the hard disk.
Step 2. Connect the hard disk to the new PC.
Multiple connection methods:
USB hard disk drive Enclosure:  Use this special device to connect the old disk and the Enclosure, and then connect to the new PC by USB.
USB hard disk drive Adapter: It is a device like a "Cable". One end is connected to the hard disk, and the other end is connected to the USB port on the new PC.
Desktop Computer: If the new PC is a desktop PC, the old disk can be connected as the second disk.
Step 3. Recover/Migrate the applications, files, accounts from the old disk.
1. Download and launch EaseUS Todo PCTrans. Choose "Data Rescue" mode, and click "Start".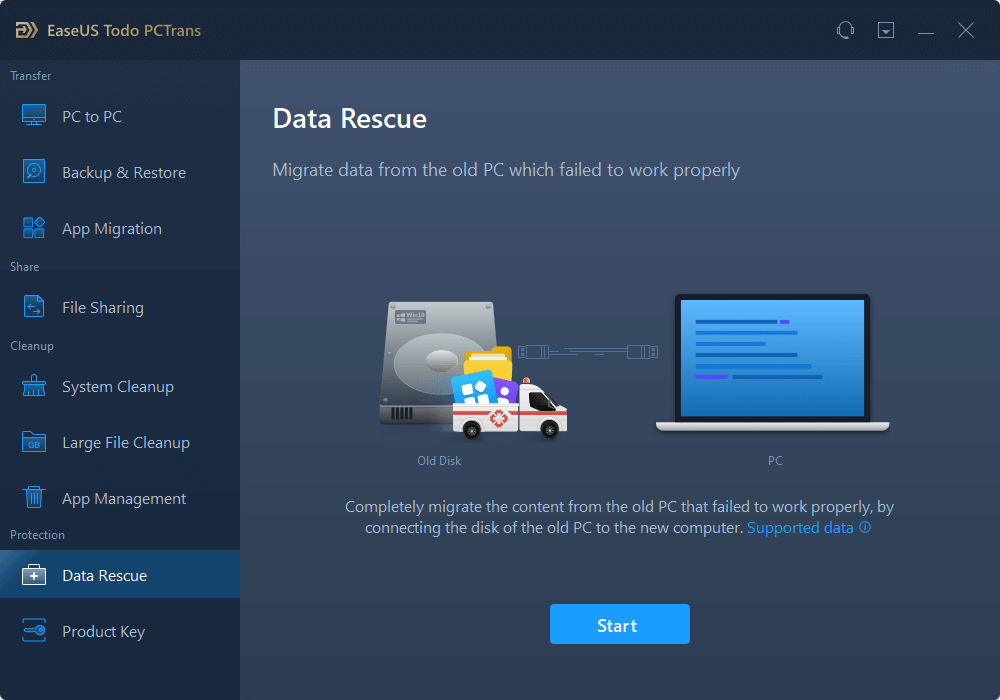 2. Browse the steps and click "Scan".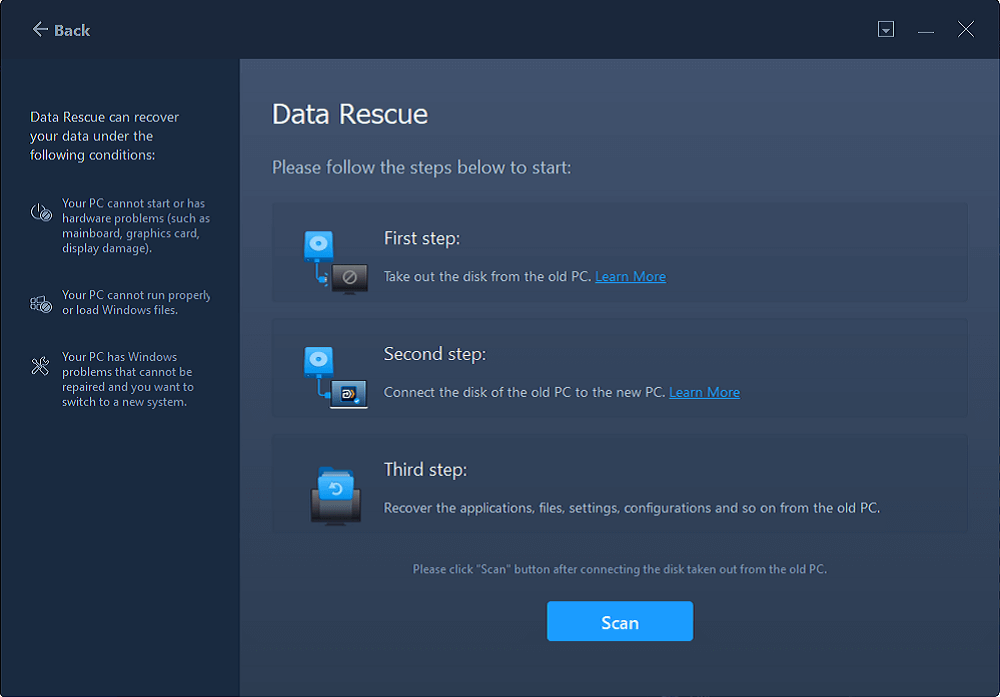 3. Check your disk is connected to the PC. Select the old disk to recover and click "Continue".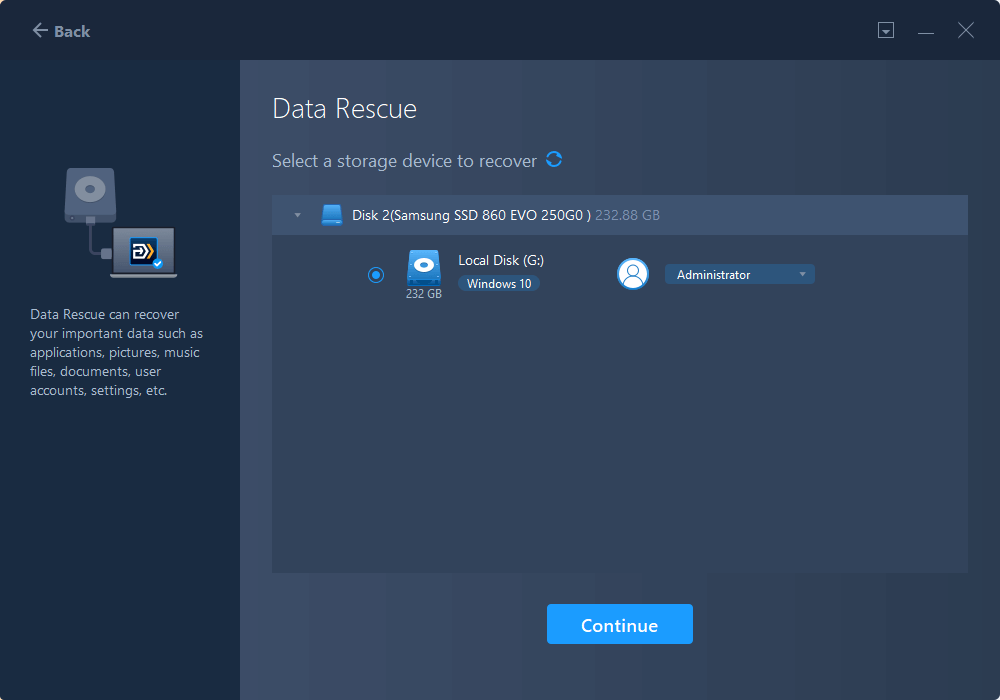 4. Select the desired applications, files, and accounts you want to rescue.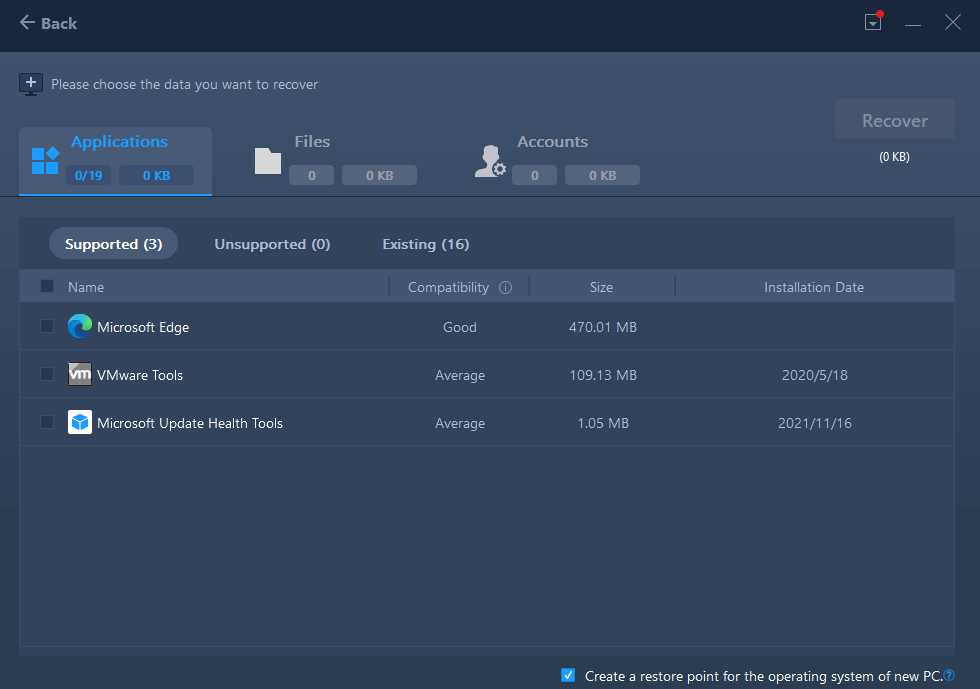 5. Wait for a few seconds to complete data transfer.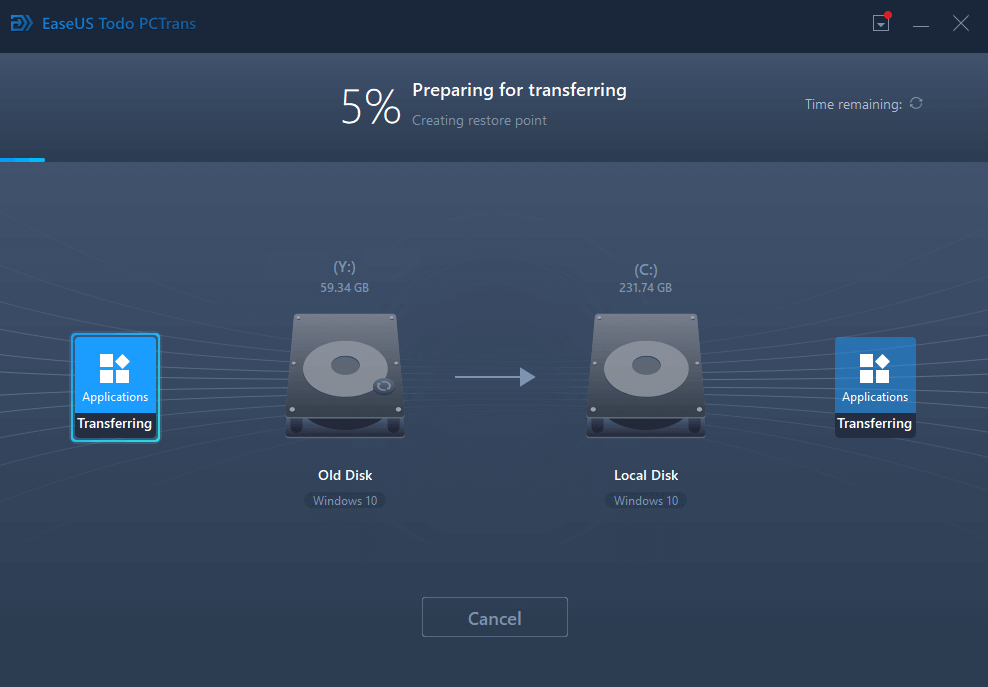 Process 2 - Reset your computer
Step 1. Boot from Windows 11/10 installation media.
Step 2. Go to "Troubleshoot" > "Reset this PC" > "Keep my files".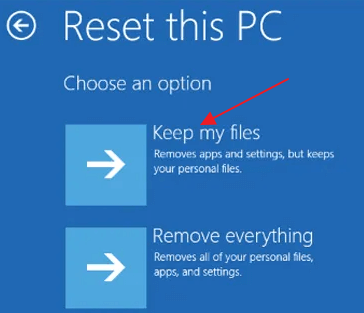 Verdict
In this article, we've listed 6 solutions to solve the "Windows 11/10 will not boot" problem. The first three methods are frequently used. If none of these methods are available, you can use the data transfer software to migrate the files so that the system is not damaged. Any questions, don't hesitate to get in touch with us via online chat or email address ([email protected])
About the Author
Daisy is the Senior editor of the writing team for EaseUS. She has been working in EaseUS for over ten years, starting from a technical writer to a team leader of the content group. As a professional author for over 10 years, she writes a lot to help people overcome their tech troubles.

Roxanne is one of the main contributors to EaseUS and has created multiple posts on digital devices like PCs, Mobile phones, tablets, Mac, etc. She loves to share ideas with people of the same interest.
Reviews and Awards
EaseUS Todo PCTrans Free is a useful and and reliable software solution created to serve in computer migration operations, be it from one machine to another or from an earlier version of your OS to a newer one.

 Read More

EaseUS Todo PCTrans is by the folks at EaseUS who make incredible tools that let you manage your backups and recover your dead hard disks. While it is not an official tool, EaseUS has a reputation for being very good with their software and code.

Read More

It offers the ability to move your entire user account from your old computer, meaning everything is quickly migrated. You still get to keep your Windows installation (and the relevant drivers for your new PC), but you also get all your apps, settings, preferences, images, documents and other important data.

 Read More