"How to transfer ArcGIS Pro license? One of our ArcGIS Pro Desktop users left the company. Another person would like to use that license. How do I deactivate the license from the previous computer and activate it on the new user computer?"
"I need to move my ArcGIS 10.5 software from one computer to another. How do I move my ArcGIS 10.5 software from one machine to another? I have bought a new computer. Can you help?"
Do you have such problems in transferring licenses or move programs from one computer to another? You can migrate ArcGIS to another PC with EaseUS Todo PCTrans Pro. EaseUS Todo PCTrans is a program migration tool that guides you to transfer files, applications, and accounts from one Windows PC to another. Download the free trial version and choose the transfer mode by yourself
And more, you will see other useful tools - ArcGIS license manager to transfer ArcGIS license. 
ArcGIS License Type
Before migrating the software to other locations, let's take a look at the software license types of ArcGIS Desktop.
ArcGIS contains the three license type:
Named User (available in ArcGIS only): Specifies that the user license type applies only to ArcGIS Pro, and is the default license type for ArcGIS Pro. Different license types can be used, but licenses need to be converted through My Esri.
Single-Use: A stand-alone license authorizes a person to use ArcGIS Pro on a computer, such as a desktop computer. The use of the second computer is not allowed.
Concurrent Use: The floating Edition license allows multiple users to share ArcGIS Desktop (from any computer on the network or virtual machine, which can also include ArcGIS Pro) access.
How to Transfer ArcGIS to New PC
Work to: move programs to another computer. You can try to move a license to other devices.
Step 1. Run EaseUS Todo PCTrans on both PCs
On the source PC, select "PC to PC" on the main screen of EaseUS Todo PCTrans and move on.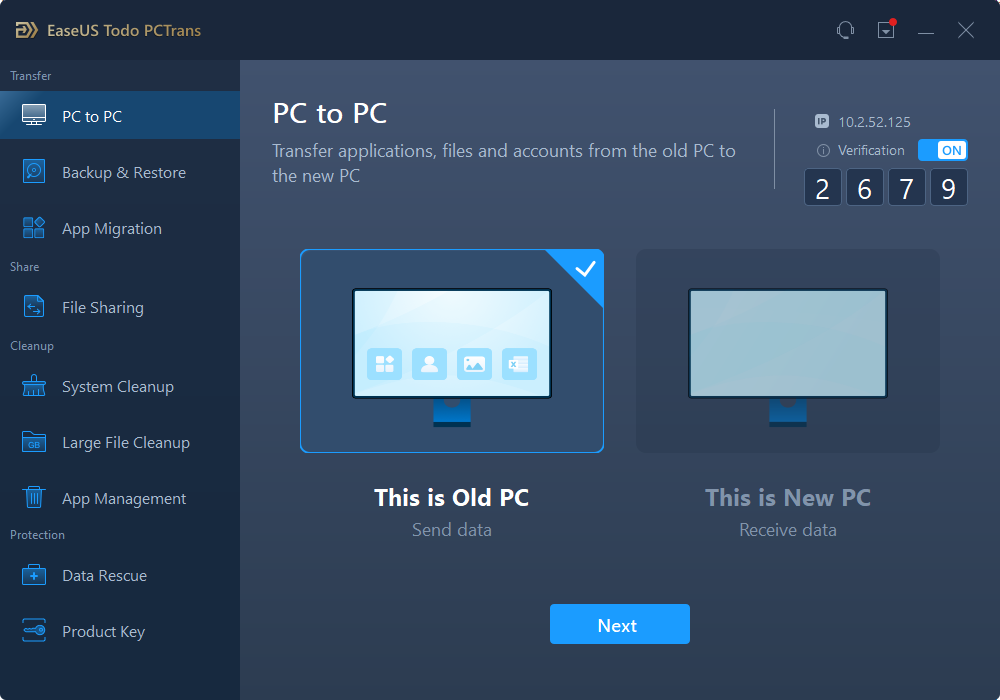 Step 2. Choose transfer direction - Old or New Computer
"New" - Transfer all data from remote old computer to current new computer.
"Old" - Transfer all data from current old device to a new computer.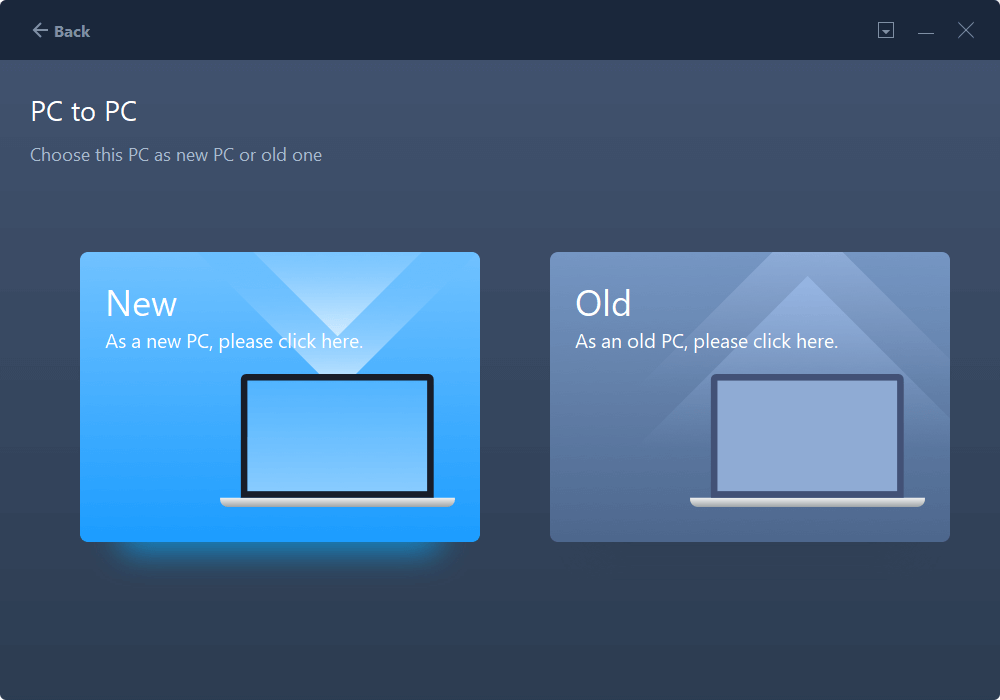 Step 3. Connect two computers
1. Select your target PC to connect via its IP address or device name and click "Connect".
2. Enter the login password of your target PC and click "OK" to confirm.
If you didn't see the target PC in the listed devices, you can also click "Add PC" to manually connect the target PC by inputting its IP address or device name.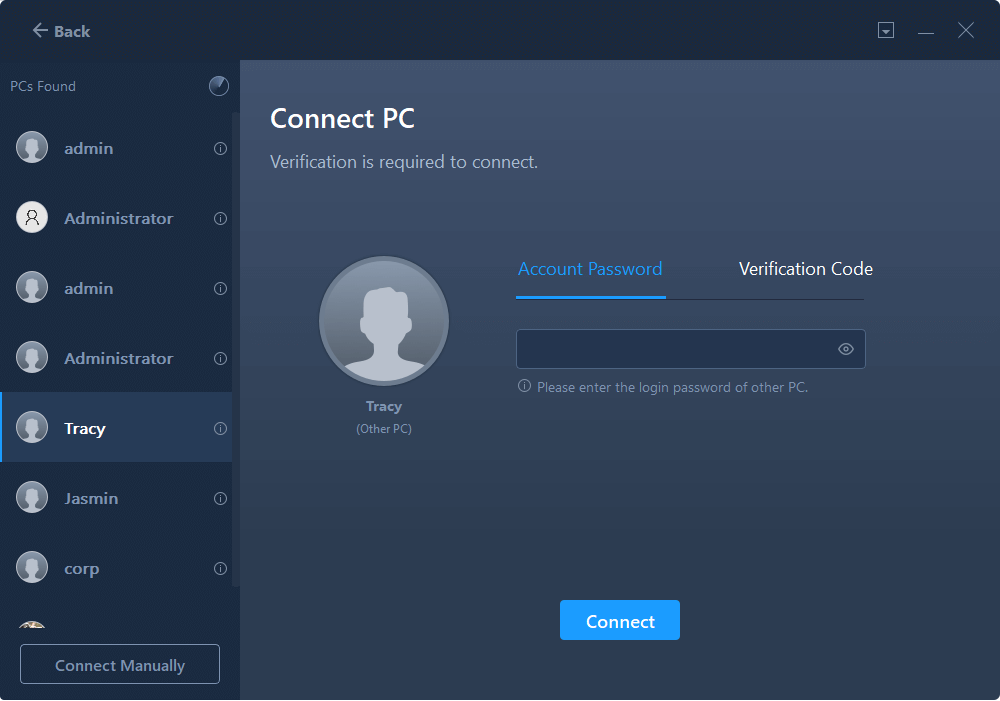 Step 4. Select apps, programs, and software and transfer to the target computer
1. You can select and choose what you want to transfer from the current computer to the target PC.
2. After selecting desired applications and programs, click "Transfer" to start the transferring process.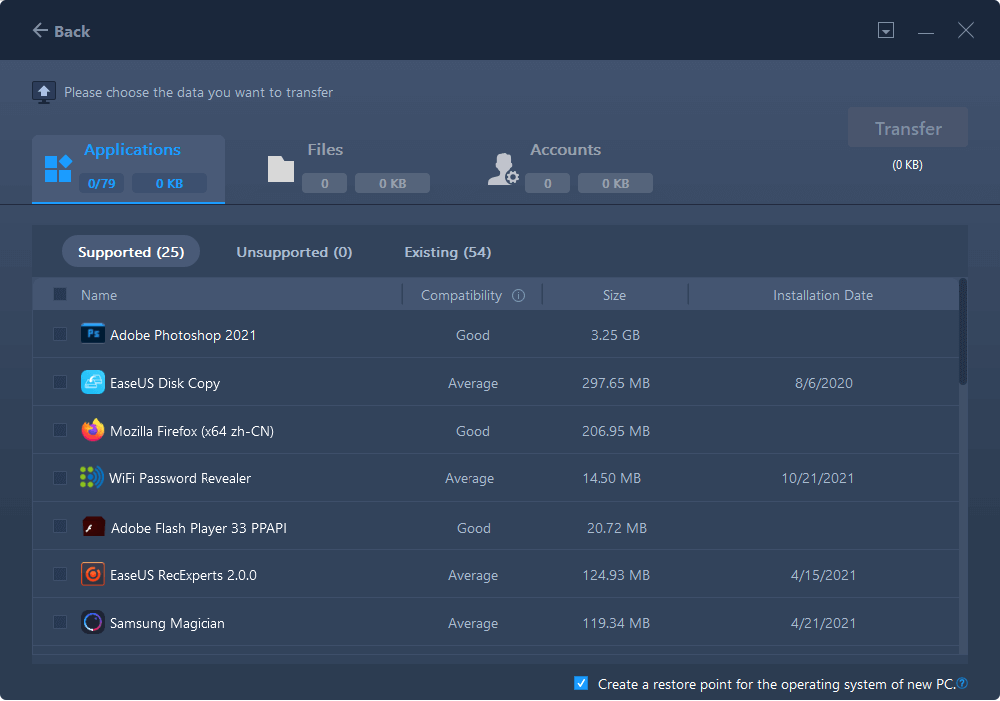 Transferring License via ArcGIS License Manager
Applies: Move license to another PC (available in Single Use and Concurrent Use).
License Manager is a site administrator designed for installing and managing the license of ArcGIS Desktop, ArcGIS Engine, ArcGIS CityEngine. 
Follow the steps to finish Esri licensing transfer:
Step 1. Install and authorize the License Manager on the old computer.
Step 2. Install the License Manager on another PC. When it finishes, the ArcGIS License Server Administrator appears.
Step 3. Click Authorization in the contents table, and choose Authorize Now button to run the Software Authorization Wizard.
Step 4. Choose I need to authorize licenses on my license server, to authorize the product and click Next.
Step 5. Choose Authorize your software from a local license server, click Next.
Step 6. Enter the authorization number and the license number.
Step 7. Click Start/Stop License Service in the contents table to start the license service on the new PC. Click the Start button.
About the Author

Roxanne is one of the main contributors to EaseUS and has created multiple posts on digital devices like PCs, Mobile phones, tablets, Mac, etc. She loves to share ideas with people of the same interest.
Reviews and Awards
EaseUS Todo PCTrans Free is a useful and and reliable software solution created to serve in computer migration operations, be it from one machine to another or from an earlier version of your OS to a newer one.

 Read More

EaseUS Todo PCTrans is by the folks at EaseUS who make incredible tools that let you manage your backups and recover your dead hard disks. While it is not an official tool, EaseUS has a reputation for being very good with their software and code.

Read More

It offers the ability to move your entire user account from your old computer, meaning everything is quickly migrated. You still get to keep your Windows installation (and the relevant drivers for your new PC), but you also get all your apps, settings, preferences, images, documents and other important data.

 Read More