[Solved 2021] How to Move Large Files From One Drive to Another
"Moving large 40+ GB files from one drive to another? I have recently added 18TB of storage space and im wanting to move files from my 4TB drive to the 18TB drive and I am running into issues with the files being too large."
"How do I move large files to my internal storage drive from my system drive? I have a lot of shortcuts on my desktop and I need to change my download location to another internal drive and also free up space..."
How often your C drive is full? Users want to move large files between drives to free up disk space. You may try copying and pasting on the general level, but it may fail if you have very large files to transfer.
So here we highly recommend the most effortless way - EaseUS Todo PCTrans to transferring large files from one drive to another. You can also get three other feasible ways in the second part.
Move Large Files between Drives with EaseUS Todo PCTrans
For honing the best way to transfer large files, EaseUS Todo PCTrans now update the large file cleanup function, supporting moving files large than 20MB to another drive (partition root and custom directories).
Want to transfer programs, files, and accounts to another computer or drive? EaseUS Todo PCTrans is a robust PC transfer software to help you, such as laptop to laptop data transfer. See what features it have:
PC to PC: Secure transfer data between two devices.
App Migration: Migrate your apps to another disk.
Backup and Restore: Back up your files and other data to the local PC or remote PC.
Step 1. Run EaseUS Todo PCTrans on your PC. Choose "Large File Cleanup" > Click "Start" button to move on.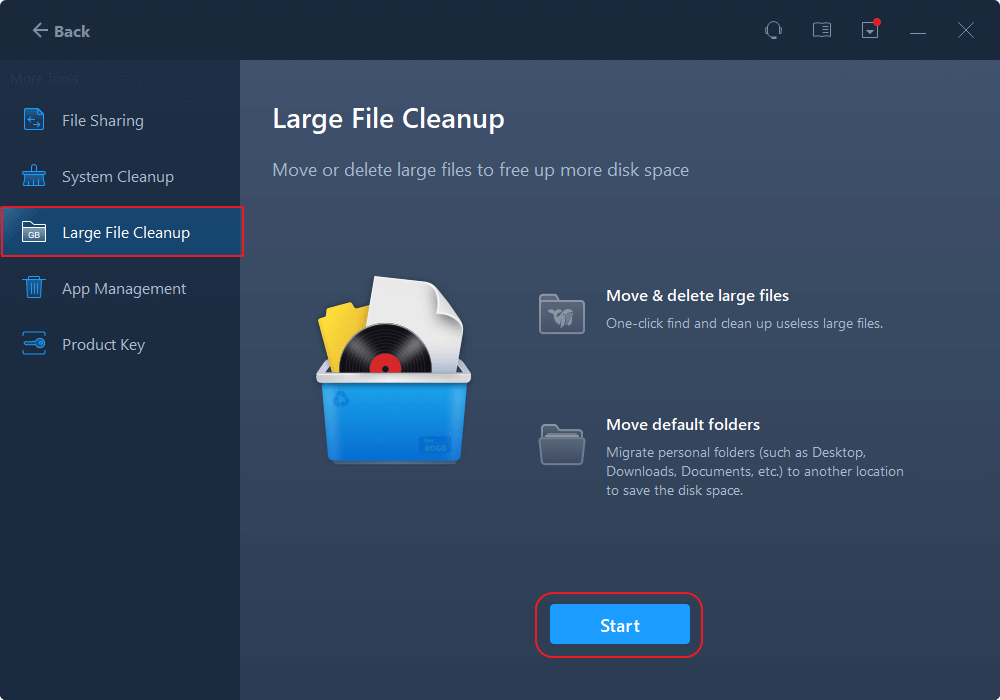 Step 2. Select the disk you want to scan, click "Scan."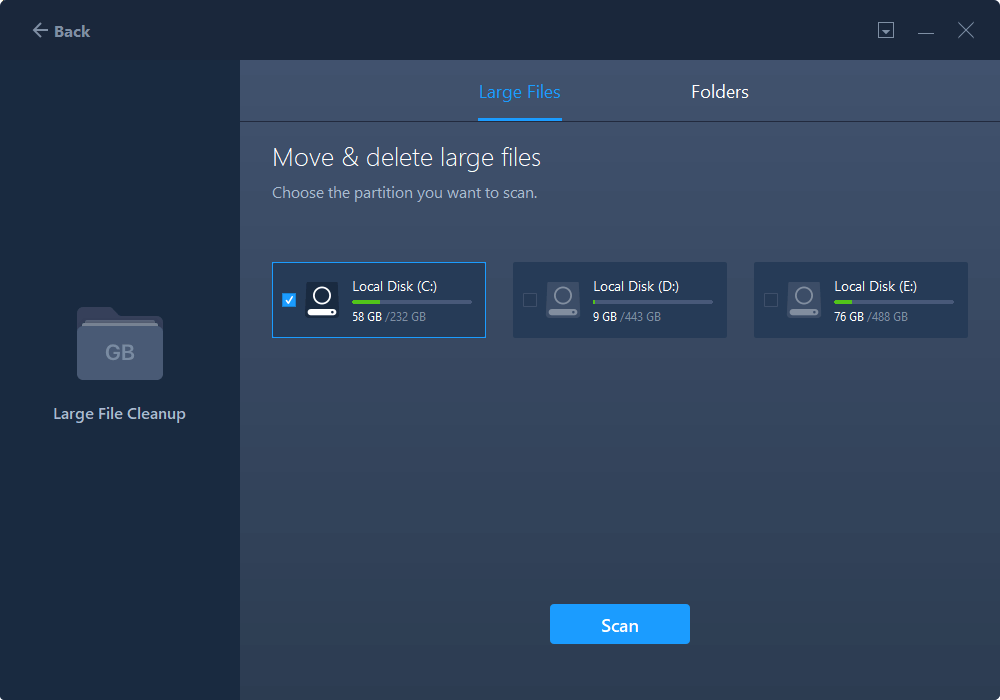 Step 3. When the scan completes, files larger than 20M will be listed. Choose the wanted files and target drive to move. (You can choose the triangle icon to select destination or click "Browse" to pick the wanted place.)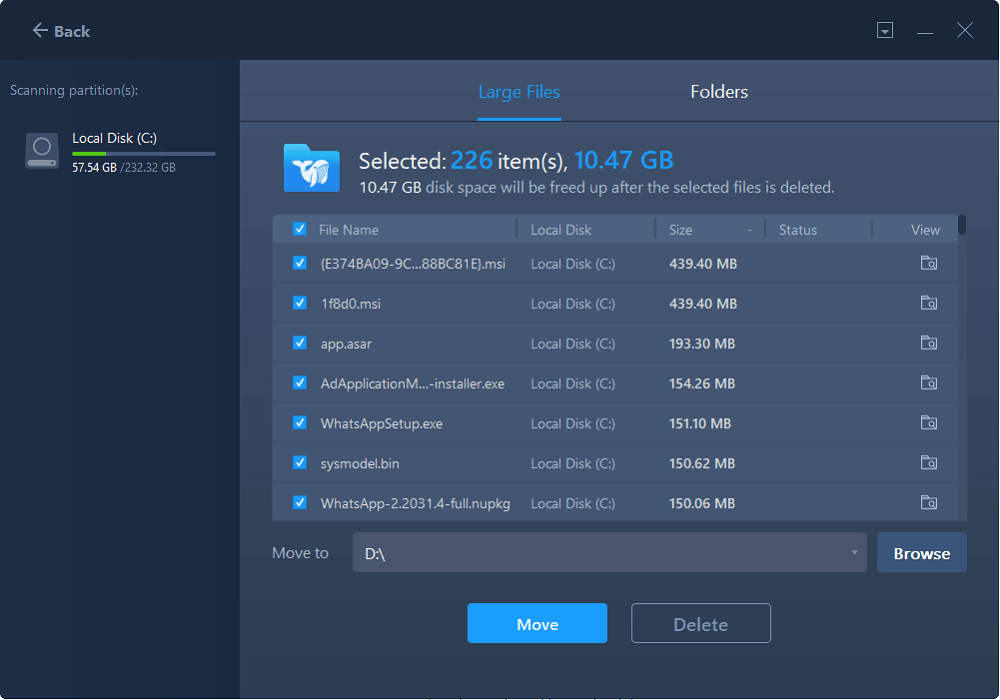 Step 4. Click "Move" button, then check files on the pop window. Then click "Move" button again.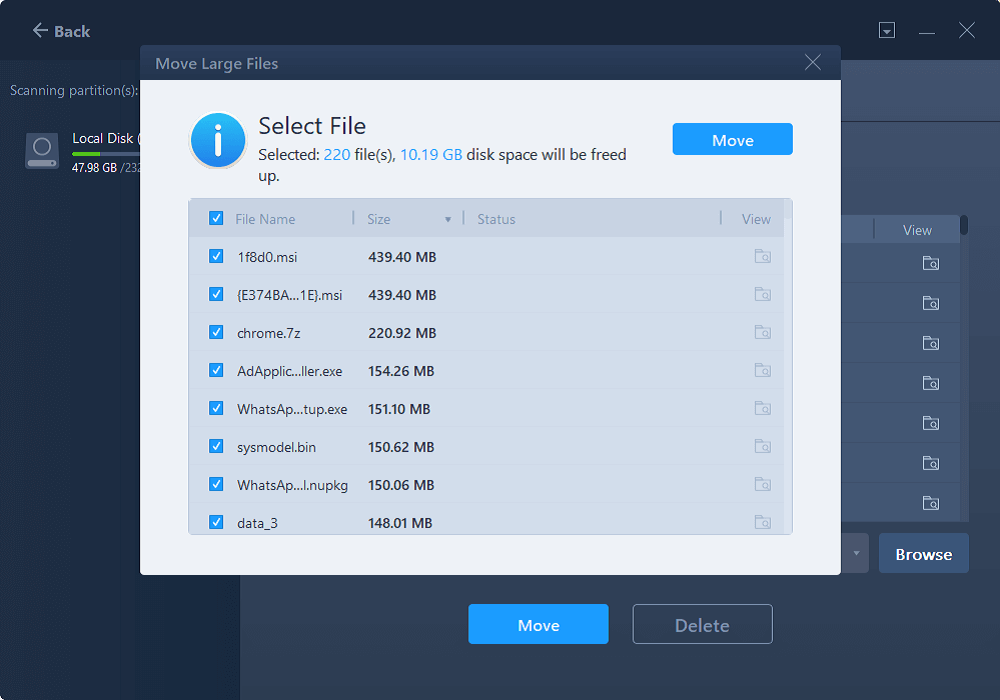 Except for the large files transfer to a different drive, EaseUS Todo PCTrans also works for moving large files from one computer to another. You need to choose the "PC to PC" mode and pick the wanted files.
In the following part, we provide some manual fixes. The three methods are feasible but have many limitations.
How to Transfer Large File with Manual Way
Speaking of manual ways to transfer files from one drive to another, the following part contains copy and paste, Properties, and Cloud.
1. Copy and Paste Large Files to Another Hard Drive
2. Move Files between Drives by Using Properties
3. Change Large File Location via Cloud
1. Copy and Paste Large Files to Another Hard Drive
Step 1. Open Windows File Explorer.
Step 2. Move to the drive and choose the large files you want to move. (Games, unwanted programs...)Right-click folders or files, select "Copy".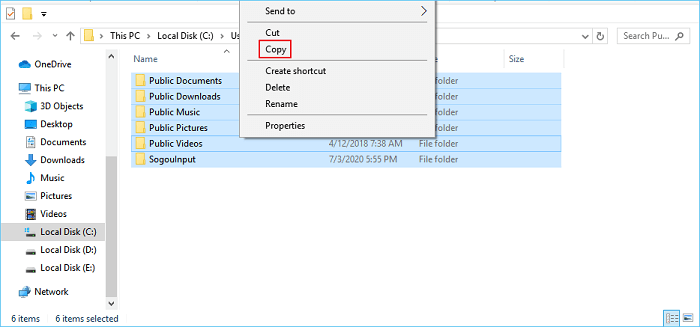 Step 3. Then choose another drive you want to store large files. Right-click the blank part. Choose "Paste".
 Notice:

The copy and paste only apply to move personal files, including Picture, Videos, Music, etc. If you try to migrate program files, it is better to use EaseUS Todo PCTrans.
2. Move Files between Drives by Using Properties
Step 1. Open the Windows File Explorer.
Step 2. Navigate to the files you want to move, right-click it, and choose "Properties" on the options menu.
Step 3. Change the location path and choose "Move".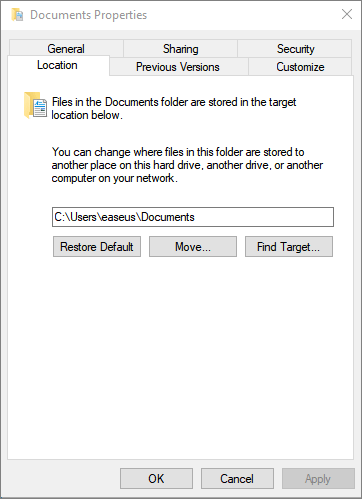 3. Change Large File Location via Cloud
Storing large files in the cloud is an excellent choice to free up more space on the computer. If your drives are both run out of space, follow the steps(Set OneDrive as an example):
Step 1. Log in to your OneDrive account.
Step 2. Choose Upload to migrate large files.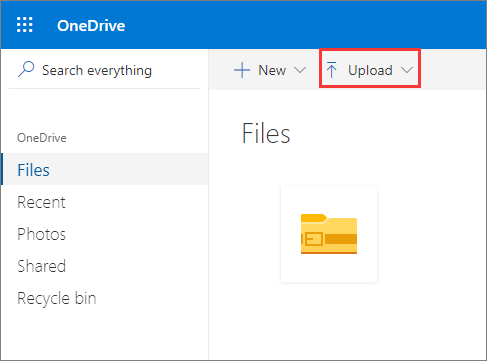 OneDrive allows you to store 5GB files for free. If it is not enough to upload big ones, pay it for more storage size or try the EaseUS trial version.
Bottom Line
Without time-wasting and system broken, EaseUS Todo PCTrans runs smoothly in moving large files from one hard drive to another. We are expecting this new feature can really help you. Send us an email if you have any questions.
Daisy is the Senior editor of the writing team for EaseUS. She has been working in EaseUS for over ten years, starting from a technical writer to a team leader of the content group. As a professional author for over 10 years, she writes a lot to help people overcome their tech troubles.

Roxanne is one of the main contributors to EaseUS and has created multiple posts on digital devices like PCs, Mobile phones, tablets, Mac, etc. She loves to share ideas with people of the same interest.
EaseUS Todo PCTrans Free is a useful and and reliable software solution created to serve in computer migration operations, be it from one machine to another or from an earlier version of your OS to a newer one.

 Read More

EaseUS Todo PCTrans is by the folks at EaseUS who make incredible tools that let you manage your backups and recover your dead hard disks. While it is not an official tool, EaseUS has a reputation for being very good with their software and code.

Read More

It offers the ability to move your entire user account from your old computer, meaning everything is quickly migrated. You still get to keep your Windows installation (and the relevant drivers for your new PC), but you also get all your apps, settings, preferences, images, documents and other important data.

 Read More
About EaseUS Todo PCTrans
EaseUS Todo PCTrans can transfer settings, applications and data between PCs and HDDs. Your all-round PC transfer and migrate software to upgrade devices without re-installation.