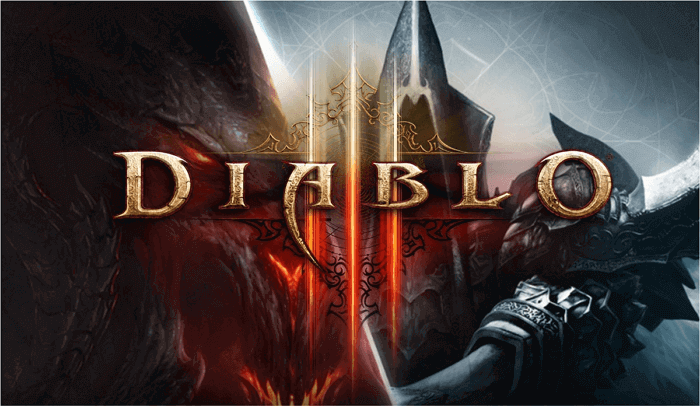 To most game players, especially the professional payers, one of the biggest challenges is to upgrade their game drive, improve computer speed.
With the publishing of more and more fascinating computer games, some game players may feel like upgrading the game drive, even moving the installed games to an SSD or another new PC so to speed up the computer performance.
Can I Copy Games Like Diablo 3 to Another Drive or PC? NO!
Considering the security of your personal data and the integrity of your game data, we wouldn't like to suggest you manually copy and move the installed games like Diablo 3 to the new drive or new computer. Basically, there are two reasons why we don't support you to do so.
1. Latest games don't support a copy and paste installation
It's not like the early small computer games which only have a .exe install file that can be copied and installed to another drive or computer anytime. 
Unlike the games with .exe extension, most new games like Diablo 3, WOW, etc. all require you to re-download and re-install them if you tend to play them on another drive or a new PC.
2. Manually copying games may cause game file leftover problems.
Most of the latest new games have an installation file, a local game folder, and even some installation, which sometimes are not saved in the same drive or location. 
Hence, unlike the professional players who know very well about their computers, ordinary people may not even know where they installed the games. In other words, you may not be able to locate and move all the game file to another drive. 
As a result, the game file leftover problem may happen and you may not even be able to launch the game on the new drive nor PC.
Apply EaseUS Free Data Transfer Software for Help
So you may have the same question on what is the easiest and most effective way to move installed games like Diablo 3 to another hard drive or a new PC.
EaseUS free data transfer software - Todo PCTrans enables all levels of users to transfer desired files, favored programs, beloved games and even account settings to another hard drive or PC without re-downloading or re-installation with its three transfer modes: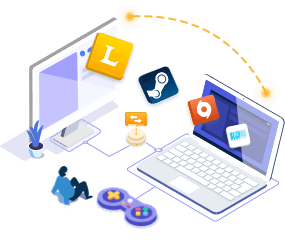 EaseUS Todo PCTrans
Transfer to a new PC: Steam, Origin, LOL, Blizzard.
Transfer to a new drive: DIABLO, WORLD OF WARCRAFT,
OVERWATCH, HEARTHSTONE, HEROES OF THE STORM, etc.
3 steps to migrate games apps to a new pc or a new drive.
PC to PC Transfer - Moving data, apps with your account settings to new PC via LAN/WIFI.
App Migration - Moving apps and games to a local hard drive on your current PC, such as to transfer games from C drive to D drive. 
Image Transfer - Moving or back up files, apps, games via an image file without network.
Speaking of moving Diablo 3 or other of your favored games to another drive or a new PC, you may need to apply the former two modes in EaseUS Todo PCTrans for help.
Two Ways to Move Diablo 3 to Another Drive or New PC
So now what you need is to confirm where you would like to move your games to - a new drive or another PC. And then let EaseUS Todo PCTrans guide you through the process to transfer your games to the desired location without re-downloading.
# 1. Move Diablo 3 to Another Drive (SSD or so)
For moving games to another drive, you will need the App Migration feature in EaseUS Todo PCTrans.
The process of app migration is pretty simple for any level of users. And all you need is to make sure your new drive such as the new SSD is detectable and usable on your computer.
Now, you may follow the video tutorial or the step-by-step guide to move Diablo III and other games to the new disk on your own:
Step 1. Run EaseUS Todo PCTrans to start
Run EaseUS Todo PCTrans on your Windows 10/8.1/8/7 computer. Navigate to the "App Migration" transfer mode and click "Start".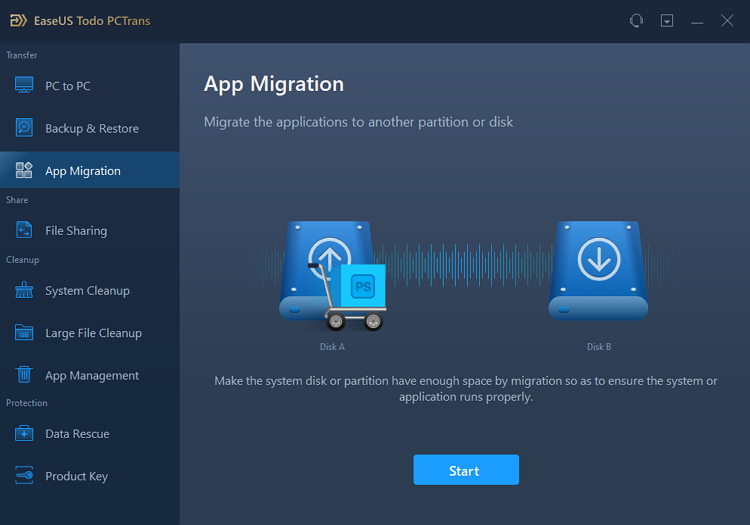 Step 2. Choose the games you want to transfer
On the left bar, you need to choose the drive where the games are installed. Next, find the games you want to transfer and tick the box. Since you're going to move the selected games to the SSD, click triangle icon to set the SSD as the target location. Finally, click "Transfer".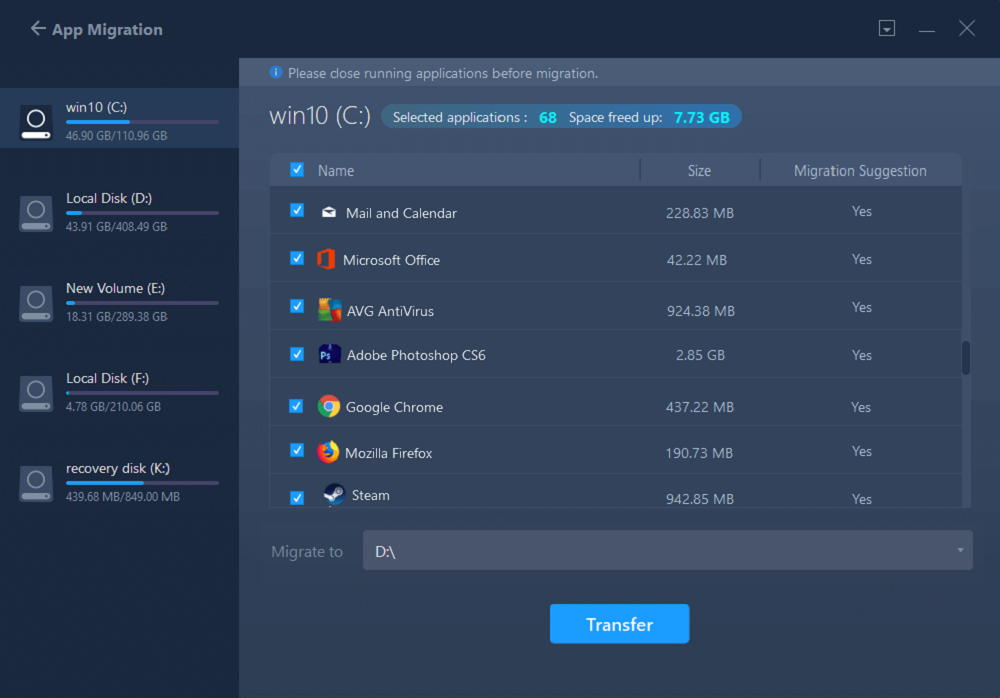 Step 3. Initiate the transfer process
EaseUS Todo PCTrans will start immediately to migrate the games from one hard drive to the SSD. Wait for the process to complete.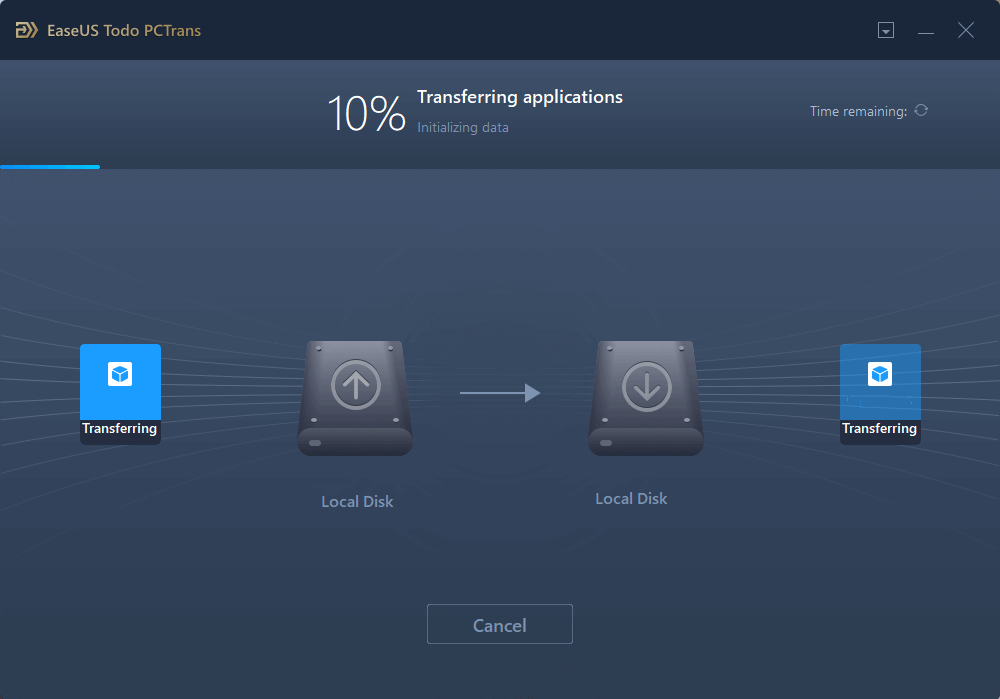 # 2. Migrate Diablo III to Another PC
For those who decide to change game computers, the PC to PC transfer feature in EaseUS Todo PCTrans can effectively help.
Note that both PCs should use the same network, connecting under the same LAN or WIFI.
You may now follow through the video tutorial or detailed guide steps below to migrating your favored games to your new computer:
Step 1. Run EaseUS Todo PCTrans on both PCs
On the source PC, select "PC to PC" on the main screen of EaseUS Todo PCTrans and move on.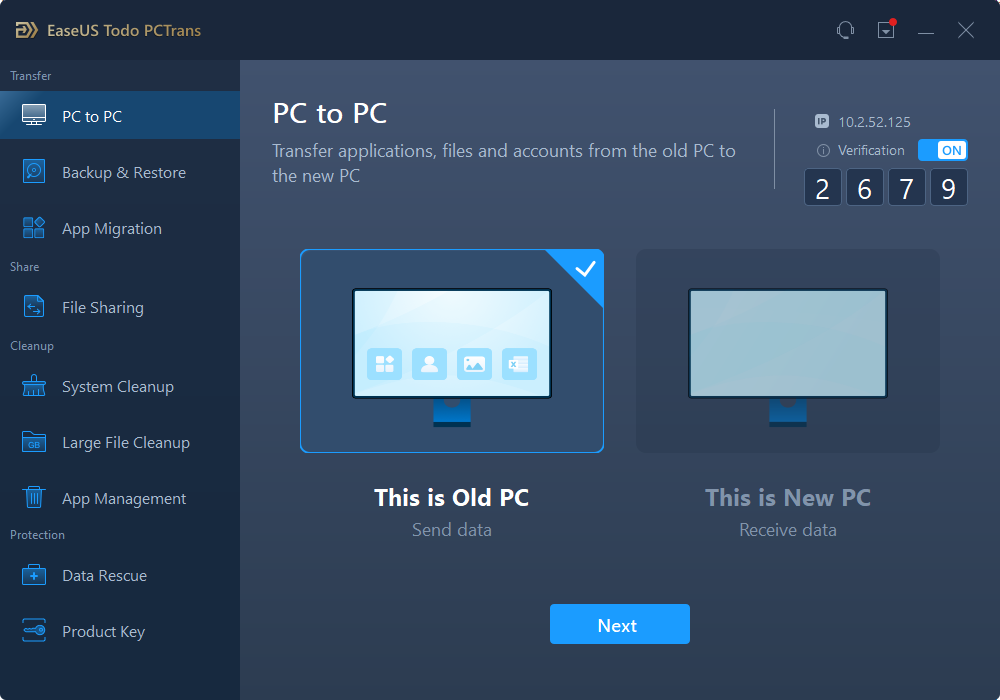 Step 2. Choose transfer direction - Old or New Computer
"New" - Transfer all data from remote old computer to current new computer.
"Old" - Transfer all data from current old device to a new computer.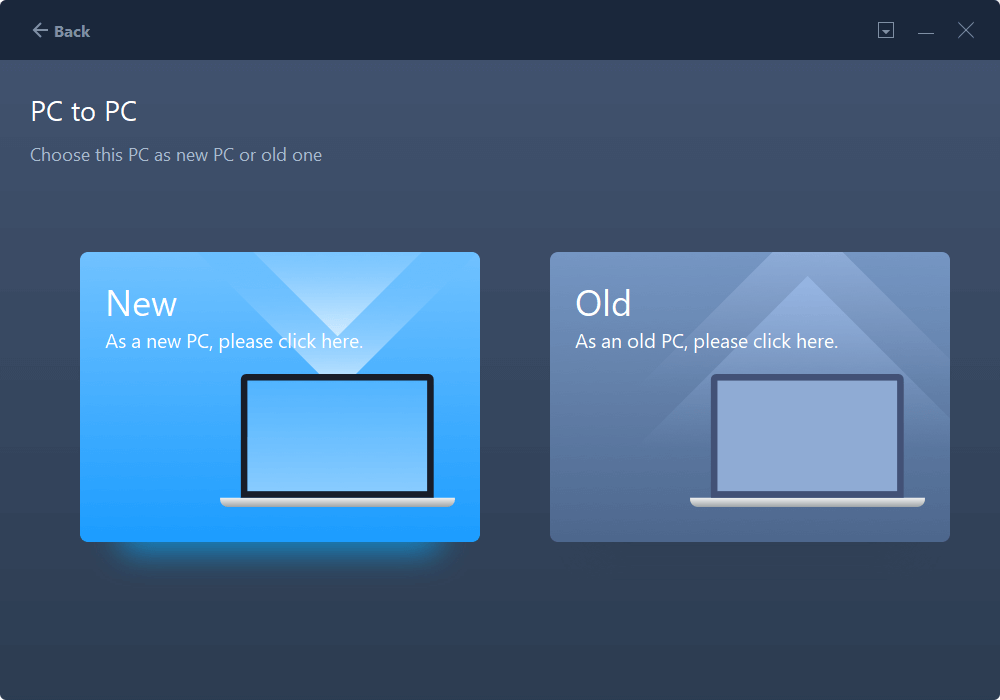 Step 3. Connect two computers
1. Select your target PC to connect via its IP address or device name and click "Connect".
2. Enter the login password of your target PC and click "OK" to confirm.
If you didn't see the target PC in the listed devices, you can also click "Add PC" to manually connect the target PC by inputting its IP address or device name.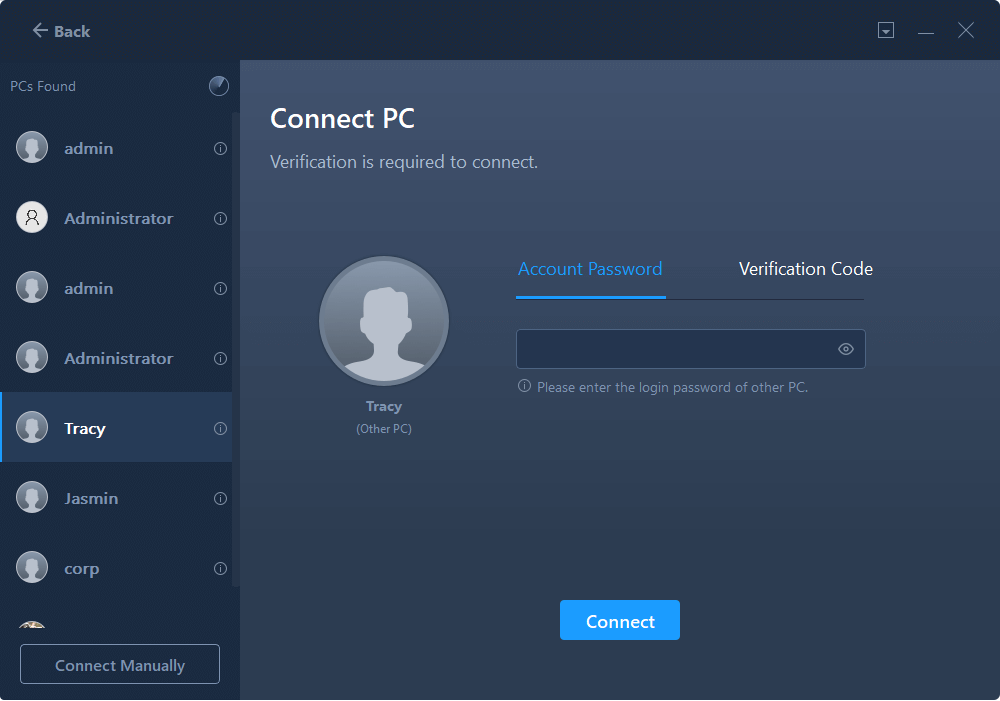 Step 4. Select apps, programs, and software and transfer to the target computer
1. You can select and choose what you want to transfer from the current computer to the target PC.
2. After selecting desired applications and programs, click "Transfer" to start the transferring process.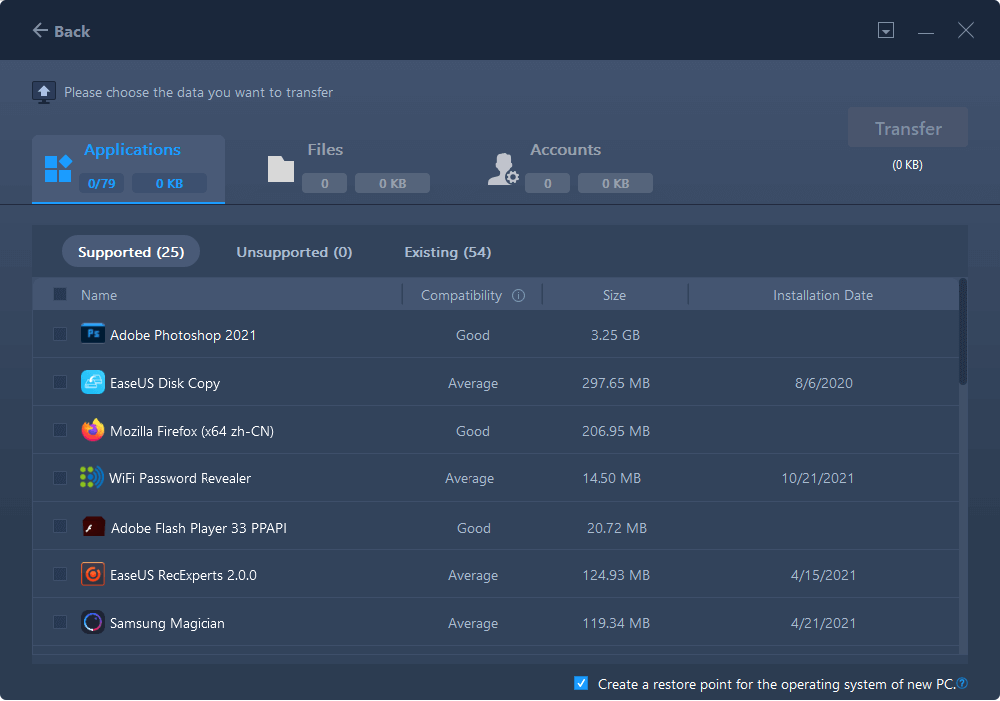 Note that no matter how you choose to move games, remember to restart your current or the new computer to keep all changes.
After this, you may boot up PC, login with your game account and continue playing Diablo III or other games on the new disk or your new computer again.
People Also Asked
Some of you may have more questions about moving Diablo 3, etc. games to another drive or PC. Check and find answers from the following FAQs.
1. Can I move an installed game to another drive?
Yes. By using a reliable game transfer software or tool, you can effortlessly move installed games to another drive, such as to move the Steam game to SSD.
EaseUS Todo PCTrans with App Migration feature as introduced above on this page can do the job for you with only a few simple clicks.
2. How do I move my Battlenet to another drive?
As we know that Battlenet is also a game platform which basically is a game program like Steam. 
Therefore, you may directly use EaseUS Todo PCTrans with its App Migration feature as introduced on this page to simply move the Battlenet to another drive on your own. 
3. Will I lose my game recording after transferring the game? 
EaseUS Todo PCTrans with its PC to PC, App Migration and Image Transfer features is able to find all your game installation file and game files on the local drive, completely moving them to your target device.
All you need is to restart PC when the transferring process completes. The computer will keep all the changes and you can play games on the new device again after logging in with your game account.
About the Author
Updated by Tracy King 
Tracy joined in EaseUS in 2013 and has been working with EaseUS content team for over 7 years. Being enthusiastic in computing and technology, she writes tech how-to articles and share technical solutions about Windows & Mac data recovery, file/system backup and recovery, partition management and iOS/Android data recovery.
Reviews and Awards
EaseUS Todo PCTrans Free is a useful and and reliable software solution created to serve in computer migration operations, be it from one machine to another or from an earlier version of your OS to a newer one.

 Read More

EaseUS Todo PCTrans is by the folks at EaseUS who make incredible tools that let you manage your backups and recover your dead hard disks. While it is not an official tool, EaseUS has a reputation for being very good with their software and code.

Read More

It offers the ability to move your entire user account from your old computer, meaning everything is quickly migrated. You still get to keep your Windows installation (and the relevant drivers for your new PC), but you also get all your apps, settings, preferences, images, documents and other important data.

 Read More