How Can I Transfer Files From My Computer to My Xbox Hard Drive
"I am trying to softmod my original Xbox, but I need a way to transfer the game saves from my computer to my Xbox. Those are all large files, so I was wondering if I could take out my Xbox hard drive and connect it to my PC and move files into it with any file transfer program. I read some tutorials on Xbox forums, but they are too hard for me. Perhaps is there any simple way to do this?"
Two Popular Ways of PC to Xbox File Transfer
Microsoft Xbox owns a large number of customers from teenagers to the elderly who are very into playing thrilling games. One of the most considerable demands of playing games on Xbox game console is for importing games from other sources, especially the downloaded games or game saves on a computer or laptop.
Also, many Xbox users are used to soft mod their original Xbox to customize their game consoles, and they request an easy way of PC to original Xbox file transfer.
In general, there are two simple methods to manage games and files across a computer and the original game console.
Method 1. Transfer files from a computer to Xbox via network/FTP
Method 2. Transfer files from a computer to Xbox via Windows easy transfer software
Method 1 can be found on Xbox related forums. Many people find it's so difficult to connect network/FTP Xbox to the computer. And the IP address always has problems in correctly detecting. Don't be stuck with the first method, move on to the second, which is a far better and simpler method that facilitates the computer to Xbox file transfer with a high speed.
How to Transfer Files from Computer to Original Xbox with EaseUS Todo PCTrans
EaseUS Todo PCTrans is the top recommended Windows easy transfer software by professionals and experienced Xbox players. It's for files and applications transfer across many platforms in the way of the network and wireless transfer from PC to an external storage device, such as the Xbox hard drive, or transfer from one computer to the other using a USB cable.
In the similar way of transfer files data from Xbox 360 to Xbox One, you're going to make use of the "create the image file" feature of EaseUS Todo PCTrans to transfer files, including downloaded games, game saves and game applications from the computer to the original Xbox hard drive.
You don't need a USB cable necessarily during the whole transfer process.
Step 1. Connect your external hard drive to your computer. Open EaseUS Todo PCTrans and select "App Migration > Start".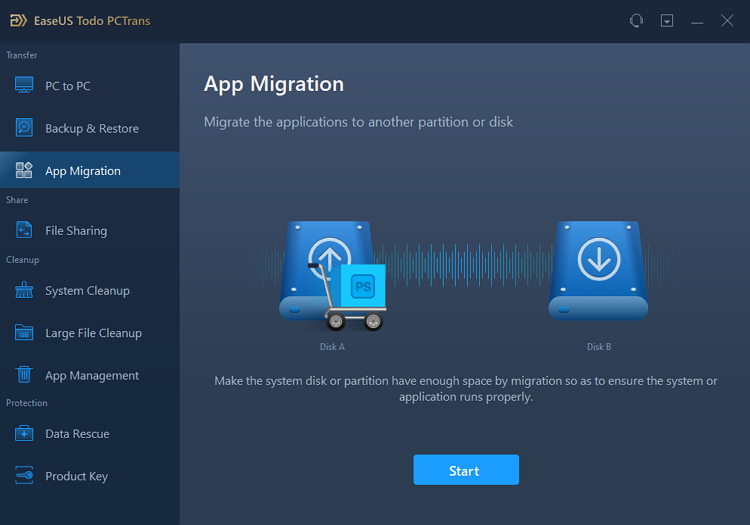 Step 2. Find and choose the applications (marked as "Yes") that you want to transfer. You can select multiple apps.
Click "Browse" and select your external hard drive as the destination to store the apps.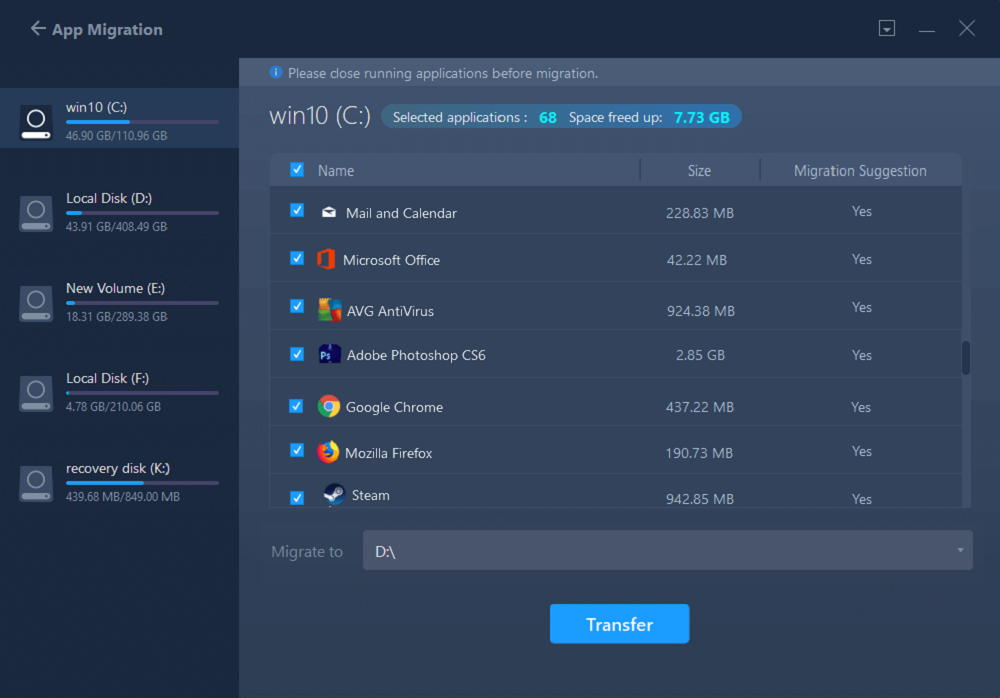 Step 3. Then, click "Transfer" to move your programs to an external hard drive