How to Transfer Files from Computer to Original Xbox
How Can I Transfer Files From My Computer to My Xbox Hard Drive
"I am trying to softmod my original Xbox, but I need a way to transfer the game saves from my computer to my Xbox. Those are all large files, so I was wondering if I could take out my Xbox hard drive and connect it to my PC and move files into it with any file transfer program. I read some tutorials on Xbox forums, but they are too hard for me. Perhaps is there any simple way to do this?"
No. You can not take out Xbox hard drive and connect to your pc. Because your computer can not recognize the hard drive letter of Xbox.
| Workable Solutions | Step-by-step Troubleshooting |
| --- | --- |
| Method 1: Set up file sharing from pc to Xbox via Air Transfery | Download Air Transfery...Full steps |
| Method 2. Transfer files from a computer to Xbox via network/FTP | Connect PC and Xbox with crossover cable > Set FTP...Full steps |
| Method 3. Transfer Files, Applications, and Accounts together from Computer to Another Devices | Launch EaseUS Todo PCTrans > Choose transfer mode...Full steps |
Two Popular Ways of PC to Xbox File Transfer
Microsoft Xbox owns a large number of customers from teenagers to the elderly who are very into playing thrilling games. One of the most considerable demands of playing games on Xbox game console is for importing games from other sources, especially the downloaded games or game saves on a computer or laptop.
Also, many Xbox users are used to soft mod their original Xbox to customize their game consoles, and they request an easy way of PC to original Xbox file transfer.
In general, there are two simple methods to manage games and files across a computer and the original game console.
Method 1: Set up file sharing from pc to Xbox via Air Transfery
With the Air Transfery, you can receive files from your computer to your Xbox devices. It is available on Xbox one, PC, mobile devices, etc. Download this app on your computer and Xbox, and wait for device pairing. Both devices must connect under the same network.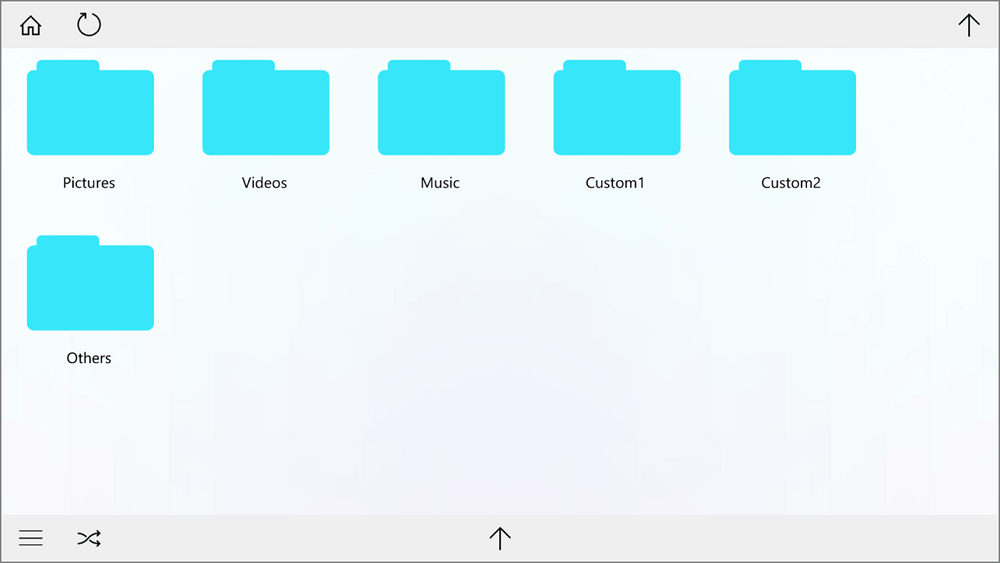 Method 2. Transfer files from a computer to Xbox via network/FTP
How to Transfer Files from Computer to Original Xbox 
Step 1: Connect PC and Xbox with Crossover cable.
Step 2: Setting up FTP with DHCP enabled on ROUTER or PC.
1. Open PC/ROUTER.
2. Open Xbox. (Make sure you have your dashboard network settings to STATIC = NO *only evox dash.)
3. Check activity lights on both network cards.
4. Check the IP address in your dashboard settings and then connect it.
After these settings, you can transfer files from your PC to Xbox.
You can also watch YouTube Video to solve the problem.
(Author:Array_J Title:Tutorial:FTP to your Xbox - 2016)
Method 2 can be found on Xbox related forums. Many people find it's so difficult to connect network/FTP Xbox to the computer. And the IP address always has problems incorrectly detecting. If you want to know more details, you can click ftp to xbox to explore further.
The methods we mentioned above are focus on transferring files from computer to original Xbox. Besides the file transfer between Xbox and PC, you may also have such need that moving files or other data from PC to PC. Regarding this demand, you can download EaseUS Todo PCTrans for transferring application or account to another device. 
Transfer Files, Applications, and Accounts together from Computer to Another Devices
EaseUS Todo PCTrans is the top-recommended Windows easy transfer software by professionals and experienced users. It's for files and applications transfer across many platforms in the way of the network and wireless transfer from PC to an external storage device, such as how to transfer programs to the external hard drive.
Here we introduce the PC to PC mode of EaseUS Todo PCTrans, including transfer application, files, and accounts to another PC.
Step 1. Launch EaseUS Todo PCTrans on your source and target computers, connect both PCs via the internet.
1. At the "PC to PC" section, click "PC to PC" to continue.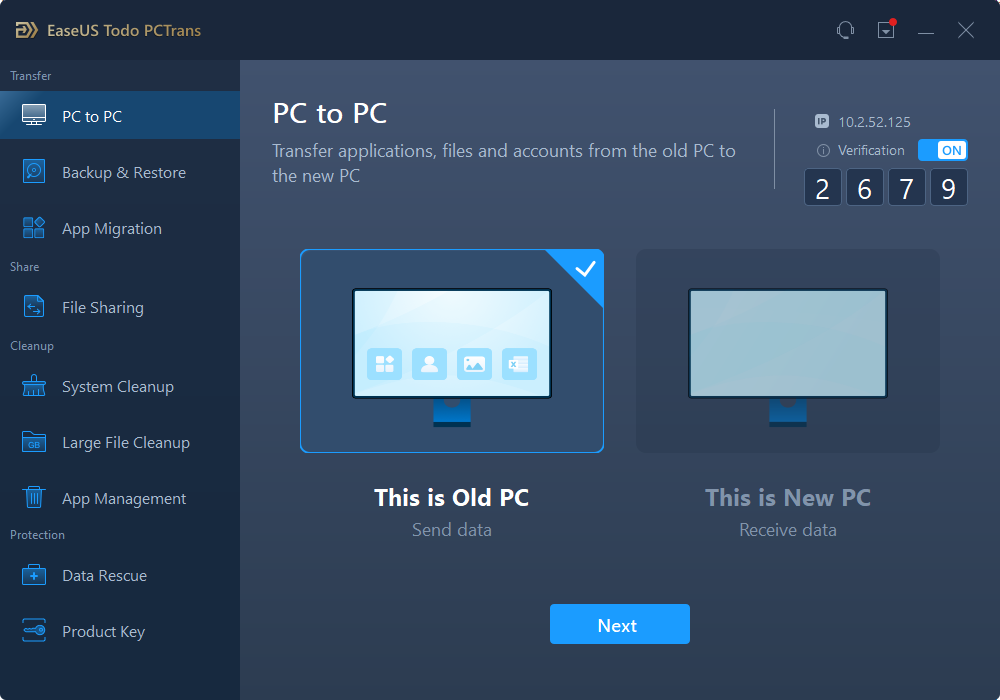 2. Select your target computer via its device name, then enter its account password or verification code and select the transfer direction. Then click "Connect" to continue.
You can check the verification code on the right top of "PC to PC" mainscreen on the target computer.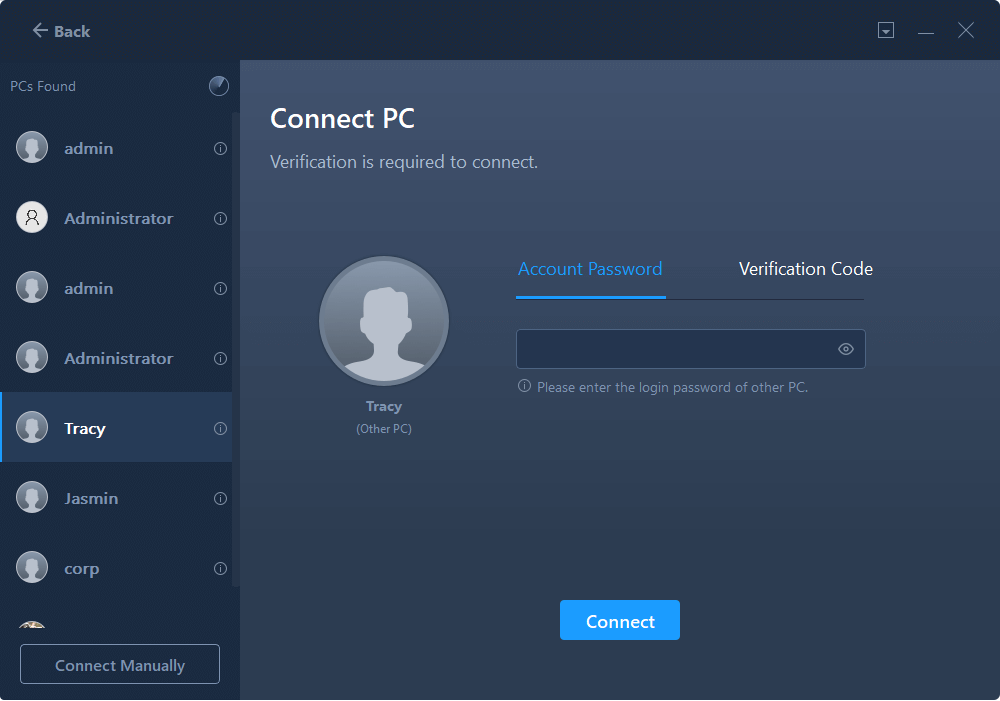 Step 2. Select the categories Applications, Files, and Accounts to transfer via the internet.
If you want to transfer data selectively, click "Edit" under each category, and choose the specific items.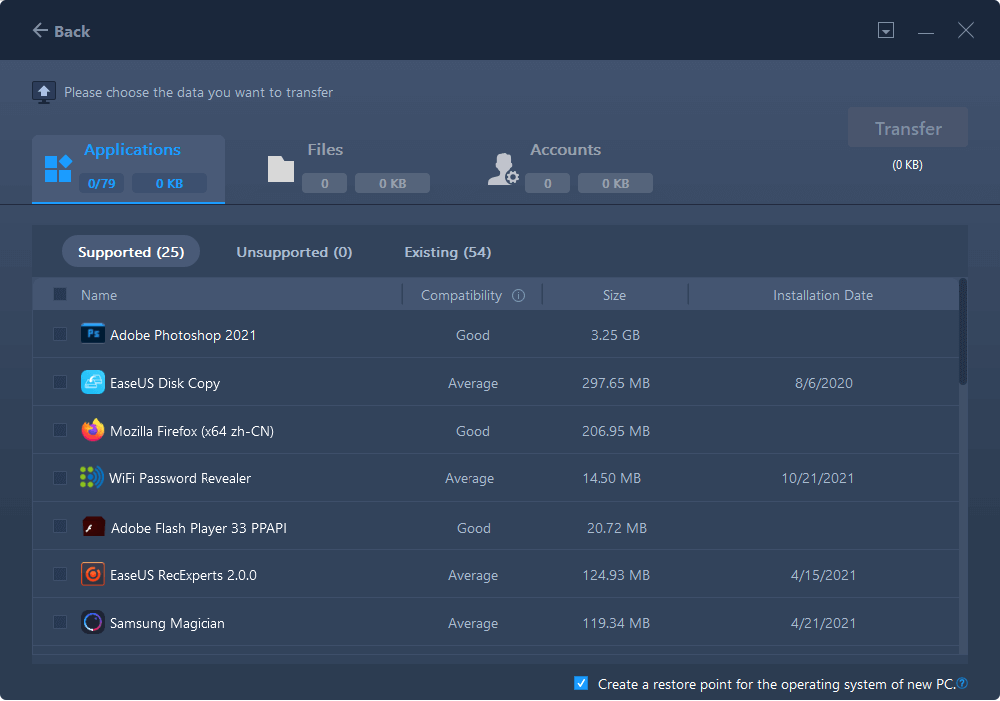 Step 3. Click "Transfer" to start transferring your apps/files/accounts from one computer to another computer via the Internet.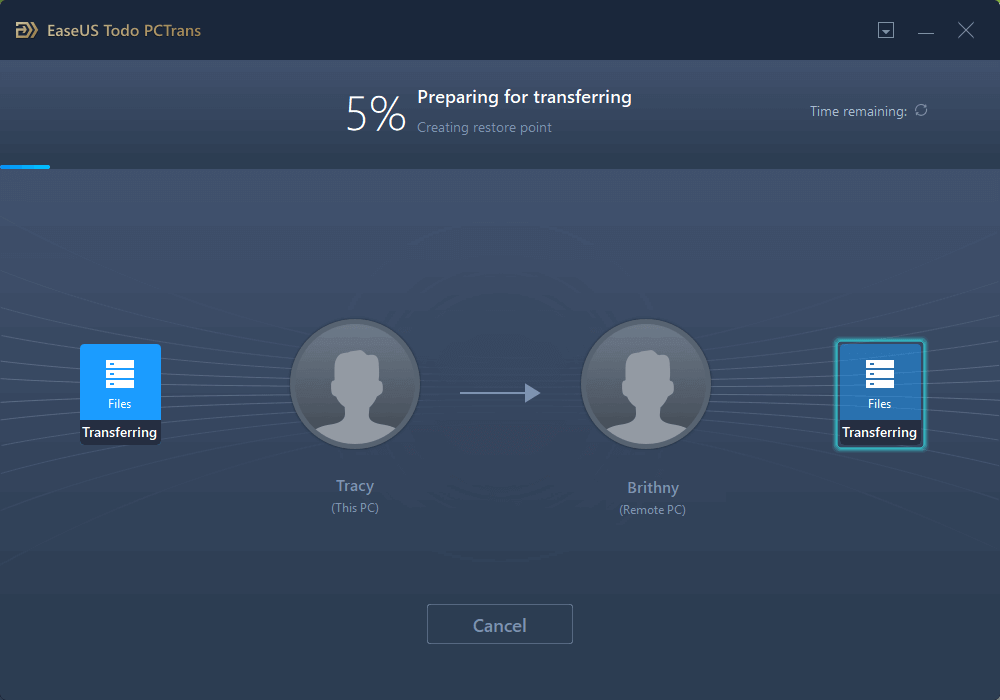 Author Jean has been writing tech articles since she was graduated from university. She has been part of the EaseUS team for over 5 years. Her special focuses are data recovery, disk partitioning, data space optimization, data backup and Mac OS. By the way, she's an aviation fan!
EaseUS Todo PCTrans Free is a useful and and reliable software solution created to serve in computer migration operations, be it from one machine to another or from an earlier version of your OS to a newer one.

 Read More

EaseUS Todo PCTrans is by the folks at EaseUS who make incredible tools that let you manage your backups and recover your dead hard disks. While it is not an official tool, EaseUS has a reputation for being very good with their software and code.

Read More

It offers the ability to move your entire user account from your old computer, meaning everything is quickly migrated. You still get to keep your Windows installation (and the relevant drivers for your new PC), but you also get all your apps, settings, preferences, images, documents and other important data.

 Read More
About EaseUS Todo PCTrans
EaseUS Todo PCTrans can transfer settings, applications and data between PCs and HDDs. Your all-round PC transfer and migrate software to upgrade devices without re-installation.