Everything and everyone can use Webex, Cisco's unified communication platform. It streamlines cooperation and produces outcomes quicker than ever by bringing together calls, texting, and meetings in a unified application.
Webex can help you move your mission-critical communications to the cloud because it offers the necessary features, security, and quality. Connecting individuals and groups from any location at any time on any device has never been easier, thanks to this amazing collaboration tool.
Up to 1,000 people may participate in high-definition video meetings using WebEx. Each user has a special phone number to utilize to organize private meetings. Features like virtual backdrops and noise reduction are essential to maintain a professional image.
On the other hand, Webex App automatically updates your address when you connect to a new network. So, it is logical for users to want to change their meeting location. This article will help them do so in easy steps. Here's how!
Change Webex Meeting Location
Here, we will show the right step-by-step guide for Windows and Mac users to help you change the Webex Meeting location. If your email address is connected to more than one Webex site, you will have the ability to initiate and schedule meetings via any Webex site you decide to utilize.
For Windows Users
Step 1: You may access your settings by clicking on your profile picture.
Step 2: Choose Among the Meetings.
Step 3: Select Edit under the Default Webex site URL, pick the Webex site you wish to use to initiate meetings, schedule them, and click the Update button.
Step 4: Select the Save option.
For Mac Users
Step 1: You'll be taken to your personal settings page by clicking on your profile image.
Step 2: Choose from the Various Sessions.
Step 3: For meeting scheduling and initiating, choose Edit under Default Webex site URL, then choose the Webex site you want, then click Update.
Step 4: When you're done, click Save.
Edit Webex Meeting Location in Calendar
You can modify the specifics of your planned meeting using the Webex app. Your schedule has been updated, and you will receive meeting invites shortly to inform the attendees of the changes. Here's how you can edit the meeting location in the Calendar of your Webex app.
For Desktop Users
Step 1: Head over to the Meetings section.
Step 2: To see the meeting information, open your Calendar and double-click the meeting you want to view.
Step 3: You may also right-click the meeting and choose Edit from the menu that appears.
Step 4: Click the Update button after making necessary changes to the meeting information, such as changing the date or the hour.
Step 5: Choose whether you want to send the updated meeting invitation to all attendees, only the additional attendees, or if you want to skip sending an updated invitation altogether if you have added or deleted guests from the meeting.
Step 6 The App will issue a revised meeting invitation to all participants, even if you did not add or remove people from the meeting.
Important Note: keep in mind that if others invite you for the Webex meeting, you will not be able to edit a location.
For Mobile Users
Step 1: Open the Meetings section in the Webex app.
Step 2: Tap the meeting on your Calendar to see its information, and then choose Edit from the menu that appears.
Step 3: Tap the Update button after making necessary changes to the meeting information, such as changing the date or time or adding or removing guests.
Bonus Tip: Transfer Webex App Between PCs
You may have to move your data off an older computer to move your Webex application from one computer to another. The EaseUS Todo PCTrans software offers one of the quickest ways to move material from one location to another.
PC transfer program that helps automatically move your files from one machine to another without causing any loss of data and can be activated with just one click. You won't have to stress importing your photographs, music, and movies one at a time if you use this transfer tool since it makes it very easy.
Users should not be concerned about the possibility of their data being lost. EaseUS Todo PCTrans makes it simple to move data without altering or losing any of it. No demand for a significant amount of technical expertise. Users can securely and safely recover data from inoperable PCs by following our step-by-step instructions and using just a few clicks.
Main Features of EaseUS Todo PCTrans:
Move all of your files and configuration settings to the new computer.
With a straightforward Wizard interface and procedure, your time and money spent on PC reinstallation may be significantly cut down.
Windows 11/10/8/7.
Data Rescue is recovering information from a computer that has stopped working.
If you want to transfer your Webex app to your new computer with this intelligent software, you can follow these steps:
Step 1. Run EaseUS Todo PCTrans on both PCs
On the source PC, select "PC to PC" on the main screen of EaseUS Todo PCTrans and move on.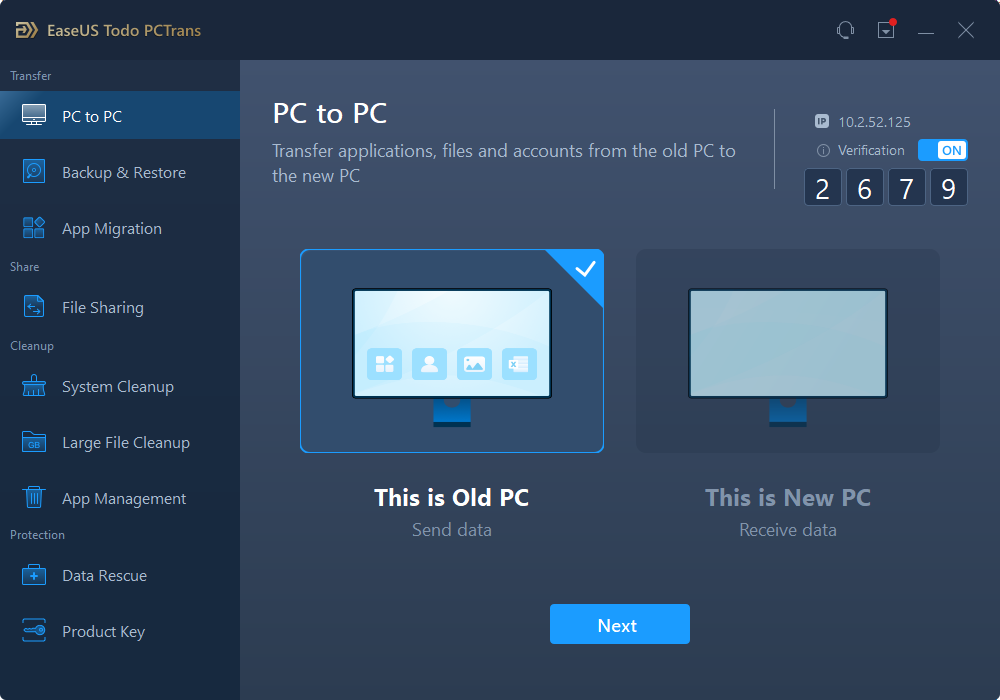 Step 2. Choose transfer direction - Old or New Computer
"New" - Transfer all data from remote old computer to current new computer.
"Old" - Transfer all data from current old device to a new computer.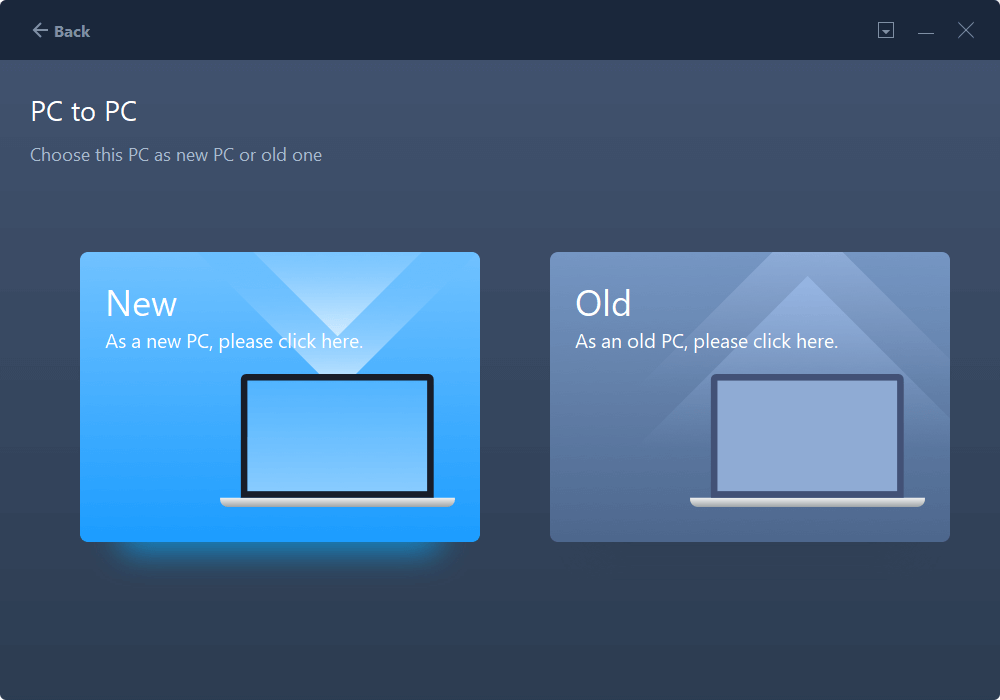 Step 3. Connect two computers
1. Select your target PC to connect via its IP address or device name and click "Connect".
2. Enter the login password of your target PC and click "OK" to confirm.
If you didn't see the target PC in the listed devices, you can also click "Add PC" to manually connect the target PC by inputting its IP address or device name.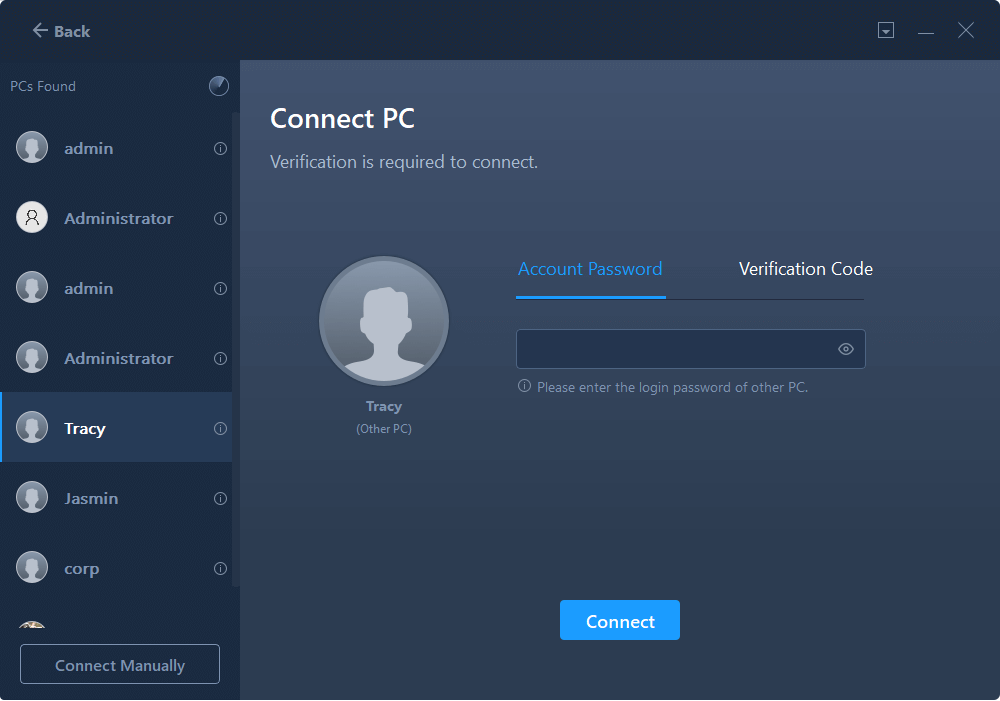 Step 4. Select apps, programs, and software and transfer to the target computer
1. You can select and choose what you want to transfer from the current computer to the target PC.
2. After selecting desired applications and programs, click "Transfer" to start the transferring process.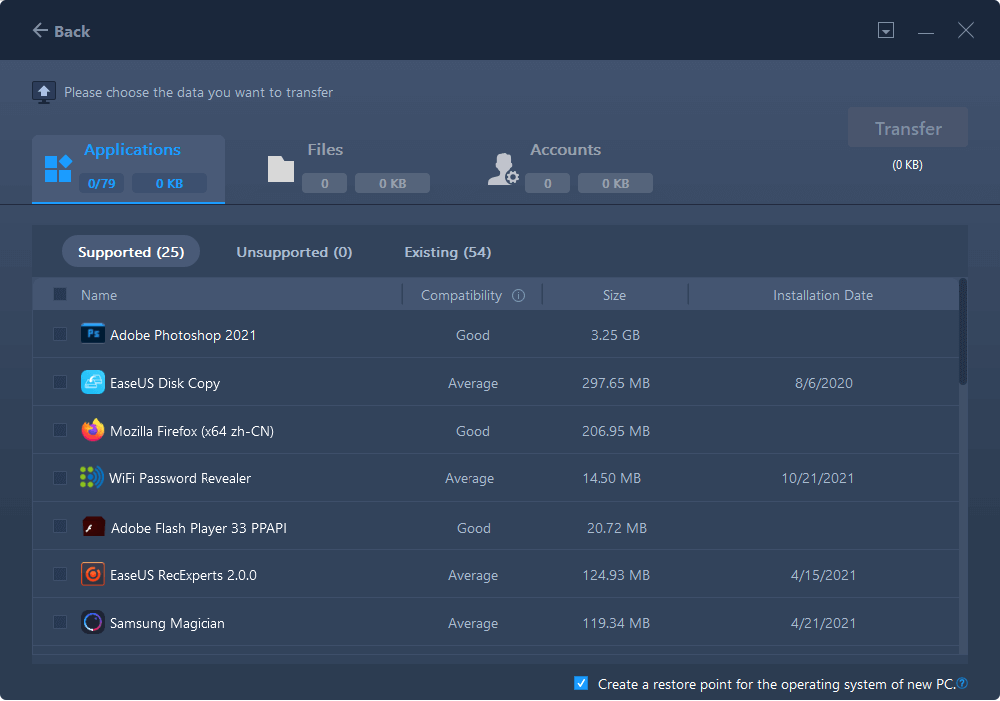 Conclusion
Well, there you have it: a complete guide on How to Change Webex Meeting Location in simple steps. We hope that you are now fully aware of the methods. You can also edit a meeting location while being in the meeting location, but only via the Webex application.
If you're looking to transfer your old applications from one PC to another, use EaseUS Todo PCTrans to transfer the Webex app to ensure no data loss! Download it here and have a try!
About the Author
Updated by Tracy King 
Tracy joined in EaseUS in 2013 and has been working with EaseUS content team for over 7 years. Being enthusiastic in computing and technology, she writes tech how-to articles and share technical solutions about Windows & Mac data recovery, file/system backup and recovery, partition management and iOS/Android data recovery.
Reviews and Awards
EaseUS Todo PCTrans Free is a useful and and reliable software solution created to serve in computer migration operations, be it from one machine to another or from an earlier version of your OS to a newer one.

 Read More

EaseUS Todo PCTrans is by the folks at EaseUS who make incredible tools that let you manage your backups and recover your dead hard disks. While it is not an official tool, EaseUS has a reputation for being very good with their software and code.

Read More

It offers the ability to move your entire user account from your old computer, meaning everything is quickly migrated. You still get to keep your Windows installation (and the relevant drivers for your new PC), but you also get all your apps, settings, preferences, images, documents and other important data.

 Read More