
About the Author
Hot Topics in 2022
SSD Optimzier for Windows 11 Free Download with Ultimate Guide
| Workable Solutions | Step-by-step Troubleshooting |
| --- | --- |
| #1. Optimize SSD by 4K Aligning the Sectors  | Step 1. Select the SSD disk that you want to align, right-click it and choose "4K Alignment"; Step 2. Go to find task...Full steps |
| #2. Flexible Adjust C Drive Space on SSD | Step 1: Free up unallocated space for C drive; Step 2: Increase C drive space; Step 3: Keep all changes to extend C: drive...Full steps |
| #3. Check and Fix File System on SSD Volume  | EaseUS Partition Master can automatically diagnose and fix hard disk problems. You can quickly and simply inspect...Full steps |
| #4. Change Cluster Size in SSD to Speed Up | Step 1. Right-click the partition that you need to change its cluster size, select "Advanced" and click "Change Cluster...Full steps |
Introduction
Microsoft has put in a lot of work to ensure that Windows 11 runs as swiftly as possible while using an SSD. While copying the operating system (OS) to the SSD without using SSD optimization in Windows 11, it is possible that you will not get the best performance that an SSD can provide.
But they are not always enabled by default; Windows 11 has a bevy of capabilities that assist SSDs in performing to their greatest potential, although they are not always enabled by default. In this post, you will learn about the several EaseUS features that may be used to improve SSD speed on a Windows 11 computer or laptop.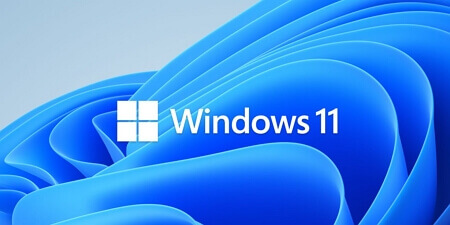 What Is SSD Optimizer and Its Benefits?
An SSD Optimizer is developed for web hosting servers, and it improves the performance of your Windows XP, Vista, 7, and 8 SSDs. You can get the most out of your powerful SSD by using our recommended SSD Optimizer program. Just a few simple tweaks may bring your SSD back to its former glory with the aid of an SSD optimizer. Resetting your computer to its factory settings may be done using a System Restore backup and an option to restore to the original Windows settings. Let's take a look at some of the benefits of having an SSD optimizer:
To get the most out of your solid-state drive (SSD), SSD optimization does an in-depth examination before making any changes.
Information about your drive and the manufacturer may be seen. SSD optimization provides a wide range of information to get the most out of your computer's hard drives. You may view how much storage space is available and how much space is currently taken, for example.
It thoroughly checks the disk and flags any potential problems before they cause data loss. This information is shown in the window after SSD Optimization.
You can also learn how to combine two SSD into one in this article. 
The Best SSD Optimizer for Windows 11 Free Download 
Whenever you search for an "SSD optimization tool", you will see many applications that claim to boost an SSD's performance. Many solid-state drive manufacturers provide free tools to maintain and optimize their own SSDs. However, these official tools only work with their hardware. What's the big deal if you've purchased many SSDs from various manufacturers? Do you have all of the official SSD administration tools downloaded and installed? If you decide to use this method, it may take more time and take up a lot of disk space.
So, the EaseUS Partition Master is the best SSD optimization application. In Windows 10/8/7/XP/Vista, it can optimize a variety of SSD devices, including SanDisk, Samsung, Kingston, Crucial, and many more. Here's how to optimize the SSD performance:
Let's take a look at the features that help to optimize SSD performance from different aspects:
#1. Optimize SSD by 4K Aligning the Sectors 
Compared to a traditional hard disk, a solid-state drive (SSD) is noted for its rapid read and write speeds, low power consumption, and mobility. SSD customers have seen an increase in issues due to the drive's growing popularity. Now let's see if we can align the SSD in 4K.
With its 4K alignment function, EaseUS Partition Master can help you 4K align SSD drives, optimize the computer by cleaning up trash files in the system, optimize disk, and even delete huge files from the system drive. All of these capabilities may be used to improve SSD. Only a few clicks will be enough. To find out, follow the steps below:
Step 1. Go to "Toolkit" and choose "4K Alignment".
Step 2. Select the disk you want to align. Click the "Start" button.
#2. Flexible Adjust C Drive Space on SSD with Partitioning Features
If the C drive (system partition) runs out of space, becomes full, or you get a low disk space warning, and hardware upgrades become unavailable, as seen in the following picture, what should you do? How can I increase the size of the C drive or the system partition in Windows 11/10?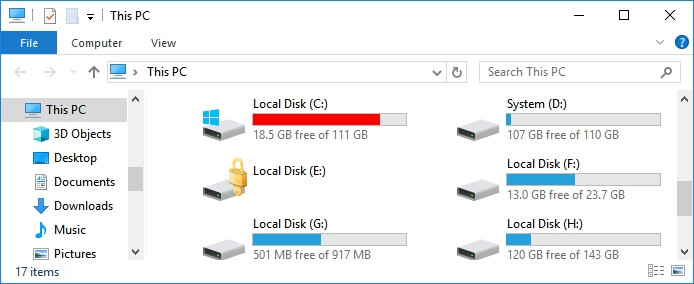 The EaseUS Partition Master software is an excellent solution for individuals who wish to expand their C drive professionally and straightforwardly.
EaseUS Partition Master, often known as magic partition software, is a complete hard disk partition management program that allows you to use all of its amazing features for free, such as Extending the system partition, resizing, and moving partitions, and copying a partition or disk.
Step 1: Free up unallocated space for C drive.
If there is no unallocated space on the system disk, go to Partition Manager and right-click on a partition next to the C: drive and select "Resize/Move".
Drag left panel of the partition to shrink and leave unallocated space behind the system C: drive and click "OK".
Step 2: Increase C drive space.
1. Right-click on C: drive and select "Resize/Move".
2. Drag the system partition end into unallocated space so to add space to C: drive and click "OK".
Step 3: Keep all changes to extend C: drive.
Click the "Execute Task" and click "Apply" to keep all changes so to extend the system C: drive.
Read this article and learn more about how to check total hard disk space in Windows 10.
#3. Check and Fix File System on SSD Volume 
Due to incorrect or unexpected shutdowns, damaged software, metadata corruption, etc, if your hard drive fails, you'll notice a significant difference in your job and personal life. As a result, it's critical to run a disk error check and repair program.
Use EaseUS Partition Master to check for and repair partition issues in Windows 10, 8, or other Windows operating systems with a single mouse click. To examine the file system of your hard drive, you need to download and install EaseUS partition management software.
EaseUS Partition Master can automatically diagnose and fix hard disk problems. You can quickly and simply inspect and repair your hard drive using this free partition manager. This procedure may also resolve USB drive issues or hard disk failures on other Windows systems.
#4. Change Cluster Size in SSD to Speed Up Reading and Writing Speed 
Changing a disk's cluster size (or disk allocation unit size) is simple. To change the size of your clusters to speed up reading and writing speed, utilize a digital tool. With EaseUS Partition Master, you may easily change your storage device's partition size, cluster size, and recovery technique. We provide rapid help and coaching. We even have a free version. You may now download this program and use the instructions to increase the SSD cluster size to 4K.
Step 1. Right-click the partition that you need to change its cluster size, select "Advanced" and click "Change Cluster Size".
Step 2. Click the size list below the New size section, and select a desired cluster size you want to adjust for the disk partition, click "OK".
Step 3. Click "Execute 1 Task(s)" and click "Apply" to confirm the operation.
Conclusion: SSD Optimizer Is Efficient in Optimizing the Disk Performance 
To recap what has been said so far, Windows 11 is a new operating system that is not optimal for running SSDs. However, with a few adjustments, you can improve its performance and optimize it for the most part. To make your life easier, we propose that you install EaseUS Partition Master, which will assist you in numerous processes and keep your data safe from being destroyed. And if you follow all of the instructions, you should be able to improve the speed of your SSD in Windows 11.
About the Author

Roxanne is one of the main contributors to EaseUS and has created multiple posts on digital devices like PCs, Mobile phones, tablets, Mac, etc. She loves to share ideas with people of the same interest.
Product Reviews
I love that the changes you make with EaseUS Partition Master Free aren't immediately applied to the disks. It makes it way easier to play out what will happen after you've made all the changes. I also think the overall look and feel of EaseUS Partition Master Free makes whatever you're doing with your computer's partitions easy.

 Read More

Partition Master Free can Resize, Move, Merge, Migrate, and Copy disks or partitions; convert to local, change label, defragment, check and explore partition; and much more. A premium upgrade adds free tech support and the ability to resize dynamic volumes.

 Read More

It won't hot image your drives or align them, but since it's coupled with a partition manager, it allows you do perform many tasks at once, instead of just cloning drives. You can move partitions around, resize them, defragment, and more, along with the other tools you'd expect from a cloning tool.

 Read More