Why You Need to Move Unallocated Space
There are many partitions on a disk, like C, D, E drives. There are also some unallocated space on the disk shown as "*" and marked as unallocated. The unallocated space is the space that hasn't been put into use. You cannot use it until you use the unallocated space to create a new partition or add the space to other drives. When the unallocated space is not right behind the partition, you are unable to extend a partition with the help of Disk Management.
The free built-in utility just allows you to resize windows partition with unallocated space just behind the partition you want to expand. Otherwise, you might be caught in "extend volume greyed out" error. Many users are suffering from this issue when they are trying to extend C drive.
Move Unallocated Space with EaseUS Partition Tool
To fix this problem, you have to move unallocated space to the left, right or end of the drive. But how can you manage it? Windows do not offer you a way to move unallocated space, so you have to turn to a third-party disk management tool.
We recommend you EaseUS partition software, a popular tool that can help you deal with almost all complicated disk partition related jobs in Windows 10/8/7/XP/Vista. And, here its advanced and flexible features can satisfy all your demands:
Resize a partition
Format a partition
Hide/wipe a partition
Clone disk/partition
Check or merge partitions
Here, a step-by-step tutorial will guide you to move unallocated space with no hassle. Download EaseUS partition tool and move the unallocated space to the left, right or end of the partition.
Step 1: Open EaseUS Partition Master
You need to know that the unallocated space can not be moved. Thus, you can change its position by moving the E partition. Right click the E drive, select "Resize/Move".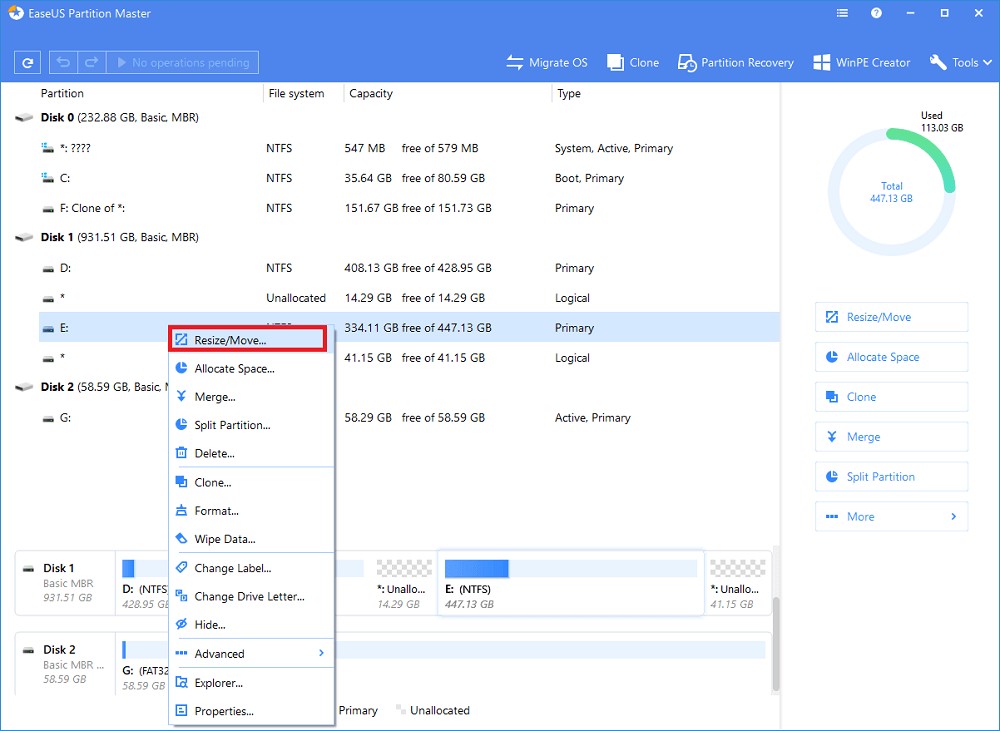 Step 2: Move the unallocated space
Drag the E partition to the left side, you will move the unallocated space to the right side of E partition.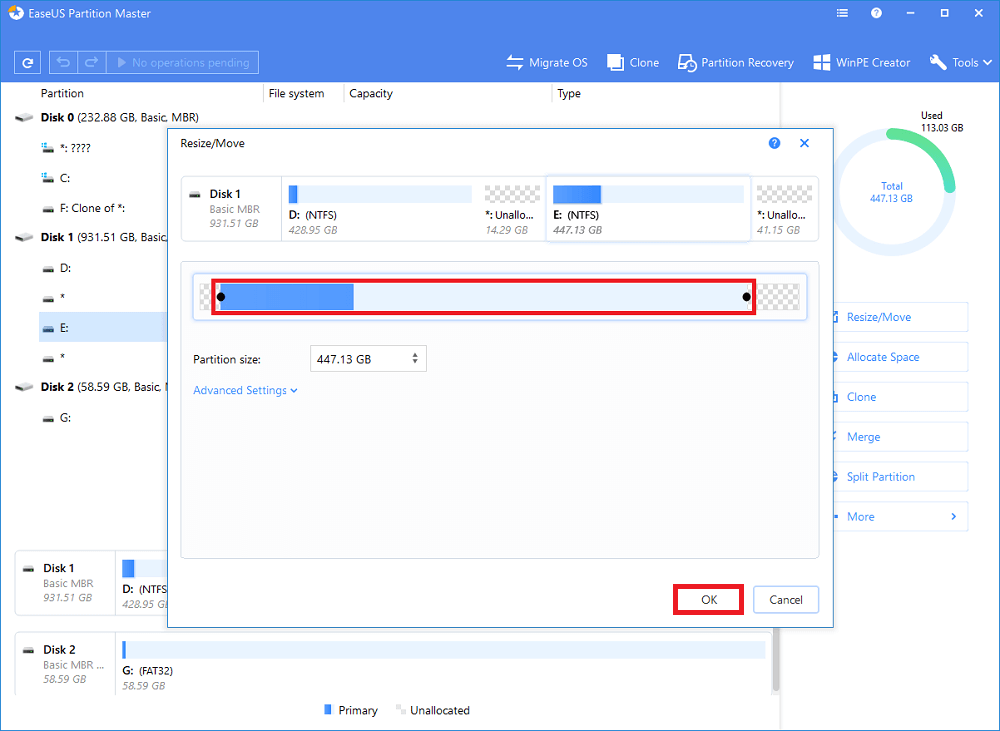 You will see as the following picture shows that the unallocated space is on the right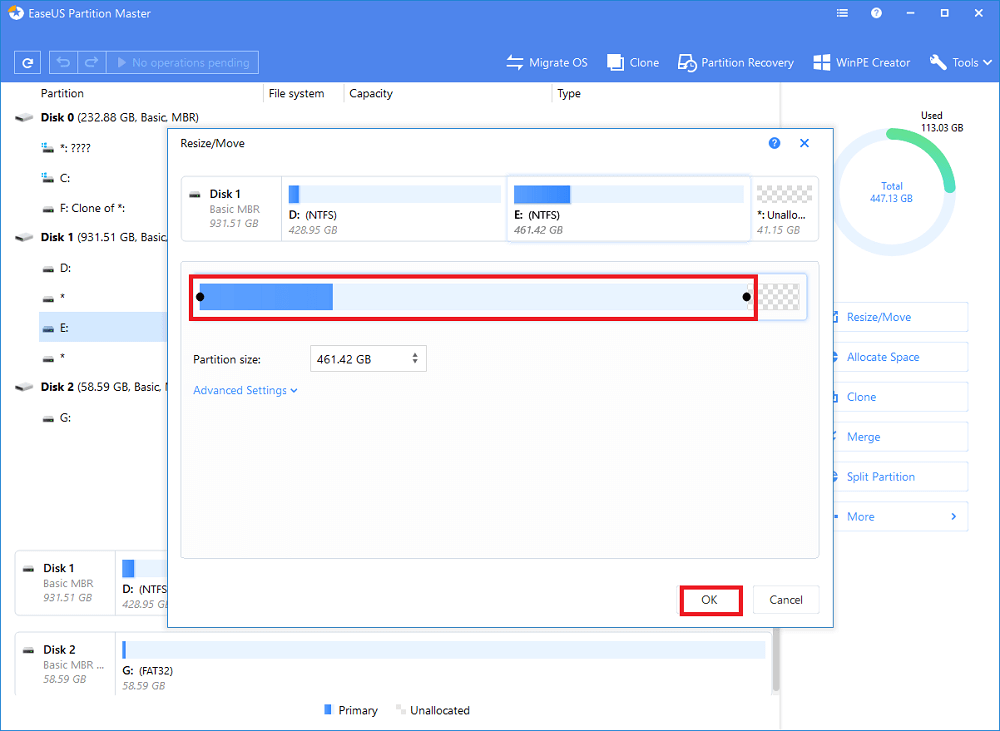 Step 3: Apply changes
With this software, moving the unallocated space isn't a complicated thing. If you want to extend the G drive partition with the unallocated space, using the F partition to move the unallocated space to the right side, so that you can use EaseUS Partition Master to extend it.