Why did you need to move unallocated space to the partition
Extending a partition to unallocated space on the left is unsupported by Windows disk management. The free built-in utility just allows you to resize windows partition with unallocated space if the unallocated space is just behind the partition you want to expand. Otherwise, you might be caught in "extend volume greyed out" error, an issue that suffered by a lot of users when they are trying to recover unallocated space to c drive in Windows 10, 8, 7 or other versions. To fix this problem, you have to move unallocated space to the left, right or end of the drive. But how can you manage it? Here a step-by-step tutorial is created to guide you to move unallocated space with no hassle.
Move unallocated space with the EaseUS disk management tool
Windows do not offer you a way to move unallocated space, so you have to turn to a third-party disk management tool if you want to perform the job. We recommend you EaseUS partition software, a popular tool that can help you deal with almost all complicated disk partition related jobs in Windows 10/8/7XP/Vista. And, here its advanced and flexible resize/move partition feature can satisfy all your demands: move unallocated space to the left, right, end of the drive, primary partition or next to c drive.
To move unallocated space, follow these steps:
Step 1: Locate the drive/partition
Step 2: Resize the partition
You can either shrink the selected partition or extend it.
To shrink the partition, simply use your mouse to drag one of its ends into unallocated space. Expand the "Advanced Settings" list, where you can see the exact disk space for each partition. Once done, click "OK".
Fig. 1 Unallocated space before the drive.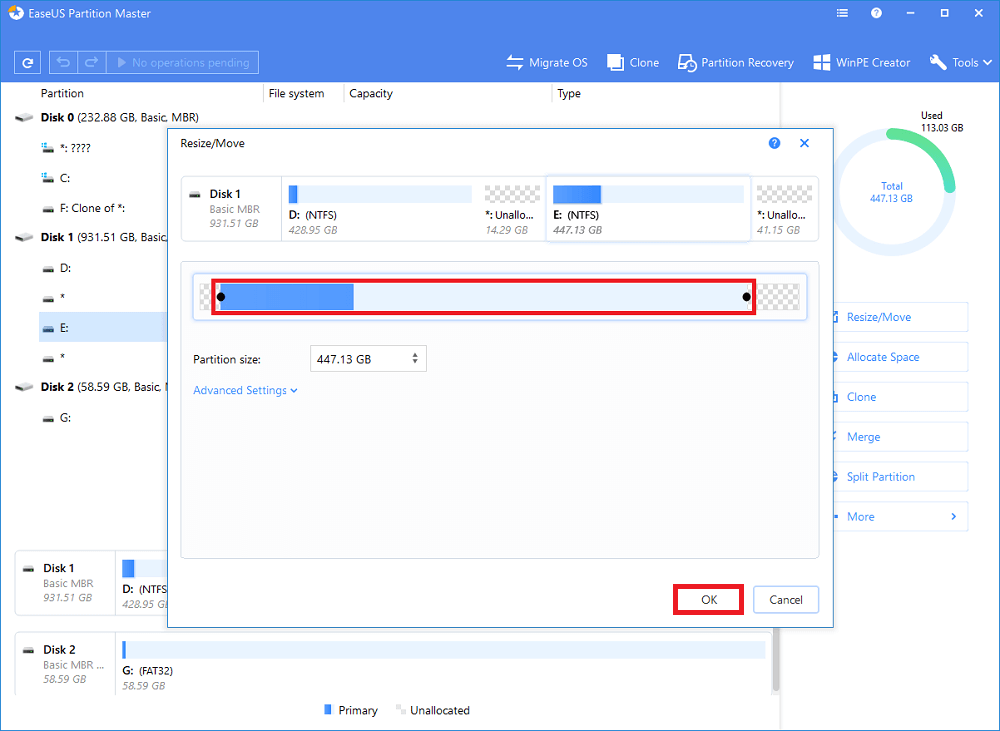 Fig. 2 Unallocated space after the drive.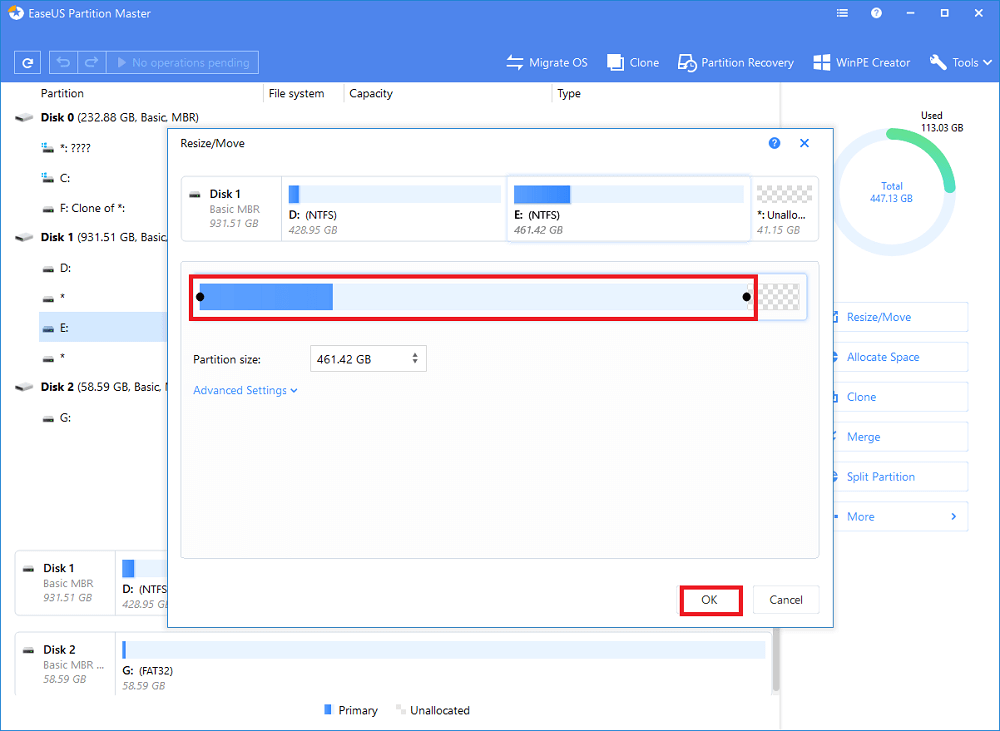 To extend the partition, make sure that there is unallocated space aside (if there isn't, follow the above steps to create some). In the same way, drag your mouse towards the unallocated space. Click "OK".
Fig. 3 Add unallocated space into the partition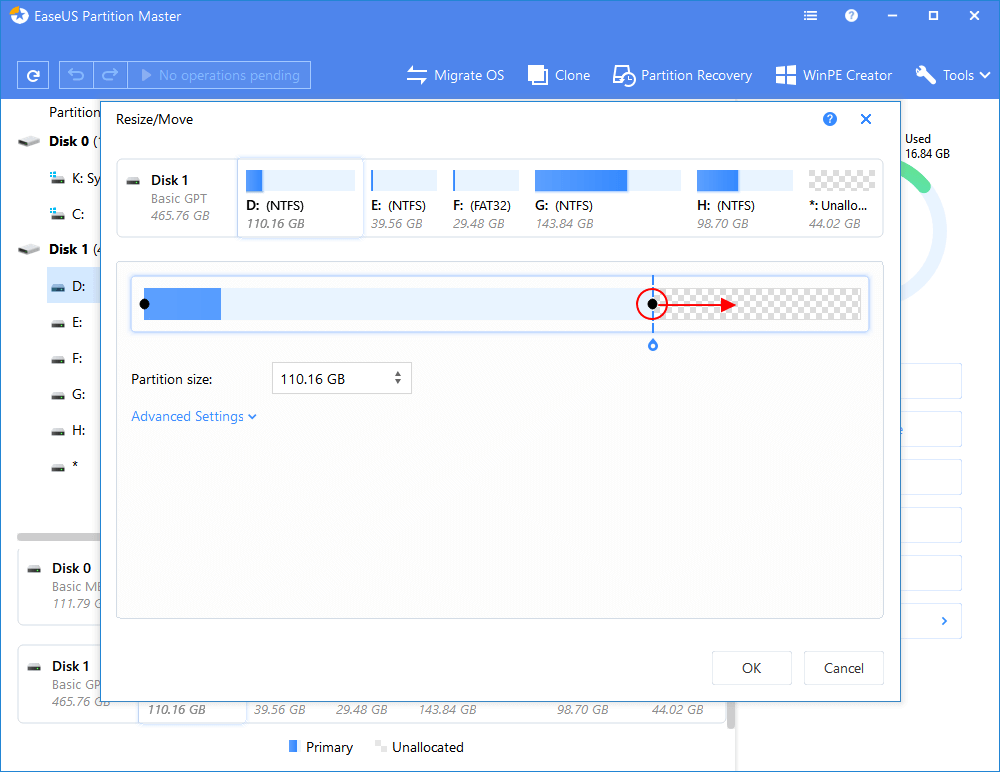 Step 3: Apply changes