Why Is Windows Server Slow and Tips to Speed Up Windows Server in 2022
It has become quite normal for developers and other computer experts to think that the problem was on the server when there was any desktop issue. But in reality, the problem might live within your very own server. Have you ever wondered why Windows servers were so slow while they were faster a few days back? If yes, then understand that the problem probably lies within your server that is nothing but big computers running with a unique software program. The Windows operating system also comes along with servers that might slow down due to certain conditions. This article explains in detail how such issues can be resolved using simple tips.
| Workable Solutions | Step-by-step Troubleshooting |
| --- | --- |
| 1. Switch power settings to high performance | If you have a fluctuating power supply, then it is impossible to obtain the processor's hundred percent...Full steps |
| 2. Close unnecessary background programs | Always close the unnecessary programs completely before initiating the next one...Full steps |
| 3. Extend system drive | Option 1. Extend System C drive with unallocated space...Full steps |
| 4. Migrate Windows Server OS to SSD | Run EaseUS Partition Master, select Migrate OS from the top menu...Full steps |
Why is the Windows server so slow?
There are multiple reasons for the server to break down. It is common for a server to slow down due to multiple issues. The most common reasons which can cause your window server to slow down have been listed below.
Low power performance can slow down the server and reduce the clock speed of the processors.
Excessive usage of RAM, which is otherwise popularly known as Random Access Memory.
Running multiple large programs simultaneously can reduce the speed of the server causing high CPU utilization.
Heavy network utilization might slow down the server while surfing the net.
Multiple junk files occupy the memory space of the hard disk.
Being infected by viruses and other unnecessary malware.
Low disk space, especially in the computer file storage drive.
If you are looking forward to speeding up the Windows server, the first step is to check on the above-listed issues in your server. The chances of problems lying within your server are higher rather than other issues. Testing these theories will help you identify the problems without contacting any experts.
How can I speed up slow Windows server performance?
To speed up the Windows server, it is necessary to follow certain steps and check certain issues. Even though the basic reasons have been listed here, let us look at how you can analyze and optimize your system server.
Switch power settings to high performance
Normally each system or server has their own set of power settings that needs to be offered for a regular function. The consumed power should meet up with the clock speed of the processor. Even a mild alteration in the power supply can reduce the speed of the processor. If you have a fluctuating power supply, then it is impossible to obtain the processor's hundred percent efficiency throughout the day. So having a power backup system like UPS combined with a stabilizer can ensure that your processor is up and running all the time without any disturbance.
Close unnecessary background programs
Regardless of the RAM storage capacity, there is a limit to the number of programs that can be kept open. When a program starts to run, it consumes a certain amount of storage space for running efficiently. The RAM offers this storage space. So when you try to run multiple programs that exceed the level of RAM storage capacity, the chances of service slowing down and sudden freezing of computers are quite common. So always close the unnecessary programs completely before initiating the next one.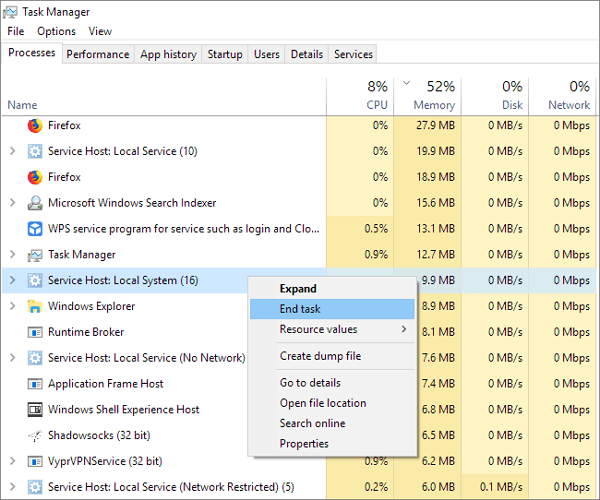 Extend system drive
Rather than using a single system driver, use multiple partitions to separate the administration drive from the others. It will prevent the overcrowding of the administration drive. As a result, the server will maintain its speed. It is better to utilize an advanced software program like EaseUS Partition Master Enterprise for help. They can extend the system drive without reducing the volumes, and the utilization of the software is simple.
EaseUS Partition Master Enterprise
Your trustworthy Windows Server disk manager.
 Extend System drive, combine/split partitions.
 Clone disk, migrate OS to HDD/SSD.
 Convert MBR to GPT, GPT to MBR, no data loss.
 1-click adjust disk layout, create volumes at one time.
Option 1. Extend System C drive with unallocated space
1. Right-click on the System C: drive and select "Resize/Move".
2. Drag the system partition end into the unallocated space so to add it to the C: drive. And click "OK". 
3. Click "Execute Operation" and "Apply" to execute the operations and extend the C drive.
Option 2. Extend System C drive without unallocated space
1. Right-click a big partition with enough free space on the system disk, select "Allocate Space".
2. Select the system drive at the Allocate Space From (*) To section, and drag the end of System C drive into the unallocated space. Click "OK" to confirm.
3. Click "Execute Operation", it will list the pending operations, and click "Apply" to save the changes and extend the C drive.
0:00-0:32 Extend System Drive with Unallocated Space; 0:32-1:00 Extend System Drive without Unallocated Space.
Migrate Windows Server OS to SSD
The main issue in the administrative disk drive is it being in an HDD. With the advanced technology, you can now transfer your Windows server operating system to SSD disks which are faster and efficient when compared to the other forms. Using the EaseUS Partition Master will allow you to complete the transfer of files into simple steps. It reduces the transfer time and ensures that all the data are properly transferred with no damage to the file quality.
Steps to migrate OS to HDD/SSD:
Run EaseUS Partition Master, select Migrate OS from the top menu.
Select the SSD or HDD as the destination disk and click Next.
Check Warning: the data and partitions on the target disk will be deleted. Make sure that you've backed up important data in advance. If not, do it now.
Then click Continue.
Preview the layout of your target disk. Then click Proceed to start migrating your OS to a new disk
Note: The operation of migrating OS to SSD or HDD will delete and remove existing partitions and data on your target disk when there is not enough unallocated space on the target disk. If you saved important data there, back up them to an external hard drive in advance.
Add RAM
Random Access memory is responsible for or improving the speed of the server. While there are multiple RAM storage capacity-based servers available in the market, it is necessary to purchase the suitable one based on the programs you install. But when there is a sudden requirement for such extra storage space, extra RAM can be added to the system to speed up the Windows server.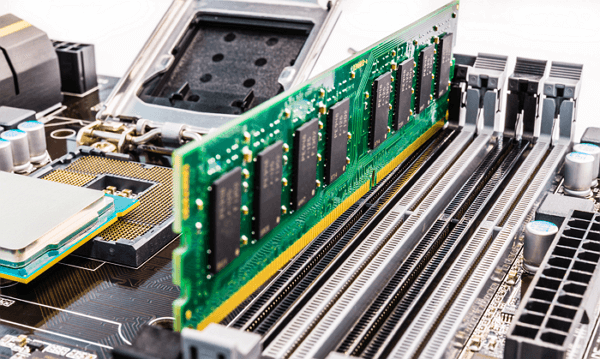 Run disk cleanup
Sometimes accessory storage within the disk can also slow down the running of the server. The hard disk drive responsible for administration purposely slows down the server most of the time due to excessive storage and lack of space to support the running program. To avoid such issues, performing disk cleanup that deletes the unwanted files and retains the necessary data is necessary.
Remove virus and malware
Having an updated antivirus program is essential in most computers and servers. After installing the antivirus software, ensure that it regularly runs at least once in 10 days to reduce the attack of external viruses and malware. This can speed up the Windows server.

Bonus tips to keep Windows server computers fast and efficient
Along with these professional ideas, there are certain tips that you can follow to keep your Windows server optimized for efficient running. Some of the tips have been listed below for your verification.
Have a separate external hard disk drive for storing and backing up the data in the server disk drive. It can reduce unnecessary space and free up the disc.
Use items like a stabilizer and external battery to back up the computer with a regular power supply.
Extend the storage space of the computer with an extra HDD drive or the SSD drive.
Regularly check the system admin drive using disk cleanup for detecting unwanted programs and uninstalling them.
Regularly backup the data and clean up the cookies for excessive speed of the internet along with the server speed.
Conclusion
All these techniques mentioned above are ideas that can be used to speed up Windows servers. The speed of the Windows server can reduce the stress the person is operating at and ensure that the final output is perfect. Whether it is a simple home computer or an advanced office computer, server maintenance is a necessity that needs to be followed.
Updated by Tracy King 
Tracy joined in EaseUS in 2013 and has been working with EaseUS content team for over 7 years. Being enthusiastic in computing and technology, she writes tech how-to articles and share technical solutions about Windows & Mac data recovery, file/system backup and recovery, partition management and iOS/Android data recovery.
I love that the changes you make with EaseUS Partition Master Free aren't immediately applied to the disks. It makes it way easier to play out what will happen after you've made all the changes. I also think the overall look and feel of EaseUS Partition Master Free makes whatever you're doing with your computer's partitions easy.

 Read More

Partition Master Free can Resize, Move, Merge, Migrate, and Copy disks or partitions; convert to local, change label, defragment, check and explore partition; and much more. A premium upgrade adds free tech support and the ability to resize dynamic volumes.

 Read More

It won't hot image your drives or align them, but since it's coupled with a partition manager, it allows you do perform many tasks at once, instead of just cloning drives. You can move partitions around, resize them, defragment, and more, along with the other tools you'd expect from a cloning tool.

 Read More
About EaseUS Partition Master
All-round disk & partition management software for personal and commercial use. Let it manage your storage drive: resize, format, delete, clone, convert, etc.
Video Tutorial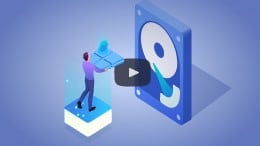 How to Partititon a Hard Drive on Windows 10/8/7
Was This Page Helpful
How Can We Help You
Find answers to common questions below.