
About the Author
Hot Topics in 2022
How to Format 2TB Hard Drive to FAT32? Here Is A Quick Guide - EaseUS
Formatting a large drive requires a specific process. So, how do you format a 2TB drive in FAT32?
Hard drive formatting is a strange thing. When selecting quick formatting, it takes less than a few seconds to format even the largest hard drives. However, selecting a normal format can take even a couple of hundred gigabytes to take a long time.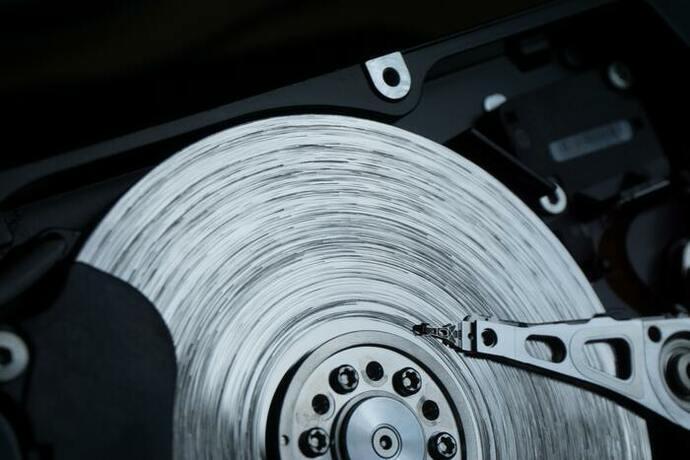 The reason is that a longer format scans your hard drive for bad sectors first before formatting it. That's the process that takes much of the time. So, what happens when you format 2TB to FAT32?
Does it take equal time? Moreover, is it even possible to format a drive of that ilk into a FAT32 file system? Today, we're going to answer that question and find out more about it. So, let's dive right into it.
Introduction
FAT32 is one of the key file systems in any computer. Introduced in 1996, the file system has been one of the most commonly used and vital file systems in storage formatting. So much so that it's supported equally by both Mac and Windows operating systems over the eras.
However, FAT32 is an older technology, and nowadays, it's riddled with limitations. For instance, even boot drives nowadays tend to be in terabytes, whereas the FAT32 file system reaches its limit at around 2TB.
The purpose of this topic is to explore the ways that you can format 2TB into the FAT32 file system. So, let's keep digging and find out more answers.
Can I Format a 2TB/4TB Hard Drive to FAT32?
The simple answer is yes; you can format your 2TB or 4TB drive into FAT32. However, it won't happen without complications or taking the necessary steps. In other words, you will have to tend to a few key requirements to be able to do this.
More importantly, you cannot format your 2TB or 4TB hard drive to FAT32 with common tools within your windows, such as:
The basic format tool in Windows
File explorer's format tool
Disk management
Command prompt
The reason behind this is the fact that any drive over 2TB needs to be a GPT partition. Another reason is the fact that FAT32 cannot support more than a 2TB partition at once. But, even then, FAT32 requires the partition to be turned into a GPT file system to use its entirety.
So, the two main reasons that limit FAT32 from going above 2TB include:
While FAT32 max partition size limit is 2TB per volume, Windows doesn't allow any FAT32 partitions to be over 32GB. Hence, the need to use outside or third-party support.
The Windows File System Format only supports larger drives in GPT.
Therefore, you need to follow specific steps and a guide to use larger drives like 2TB and 4TB in the FAT32 file system. Let's keep digging and find out how.
How Long Does It Take to Format a 2TB Hard Drive to FAT32?
Format timings are dependent on a lot of things. While there are accurate estimates, sometimes they are way off compared to real-time results. For instance, you can format a 2TB drive in FAT32 within 20-30 seconds if you pick the quick format.
But, if you pick the standard formatting option, it'll come down to a lot of other things, such as:
The processor that you're using
The laptop/motherboard and the interfaces that it supports
The interface it's using, such as NVME, SATA 3/6GBPs, Type-C, External Drive, etc.
The system memory (RAM) and its speed (i.e., 3600 DDR4/5200MHZ DDR5)
Therefore, it'll boil down to these things when it comes to formatting timing. But, on an average computer today, it'll take around 30 minutes for a full format on a 2TB drive in the FAT32 file system. However, if the drive has data, it might take longer than that.
How to Format 2TB Hard Drive to FAT32? Let EaseUS FAT32 Formatter Software Help
We've already established the fact that Windows or any in-built utility within it cannot format a FAT32 drive. Therefore, it needs to be done with the help of a professional partition tool. That's why we're going to need EaseUS Partition Master Professional.
This outstanding tool allows the user to format any sort of storage capacity into FAT32. This includes drives such as 2TB, 4Tb, and even 6TB. Therefore, you need this tool for a multitude of reasons, such as:
Ability to format any drive storage in FAT32;
Breaks the size limit of FAT32, enabling the use of more than 2TB of storage;
Simple design and easy-to-use dashboard with convenient options;
Supports all Windows, such as Windows 7, 8, 10, and Windows 11.
Allowing the user to copy even operating systems from one drive to another.
These factors make it a convenient and outstanding all-around option to help you format your larger storage into FAT32. So, how do you use it to format? Here's what you'll be doing:
First Phase: Download & Installation
 Head to the EaseUS Partition Master website: https://www.easeus.com/partition-manager/epm-pro.html
Download the tool to your computer
Run the executable file and follow the on-screen instructions
Complete installation
Second Phase: Creating a Backup of Important Data
It's important to note that important data will be lost once you format the drive. That's why you need to do this:
Save your data to another hard drive
Use the right backup techniques to backup entire hard drive data
Save only the important data (nothing downloadable)
So, you only need to save the data, such as images, videos, or other important documents. Since you can always download games, software, and other files, you shouldn't save those as it'll help you save time.
Third Phase: Formatting 2TB/4TB drive in FAT32 with EaseUS Partition Master
In this section, we'll show you how to format your large storage device in FAT32 using EaseUS Partition Master. So, once you've followed all the aforementioned steps, you'll have to do this:
Step 1. Run EaseUS Partition Master, right-click the hard drive partition you intend to format and choose "Format".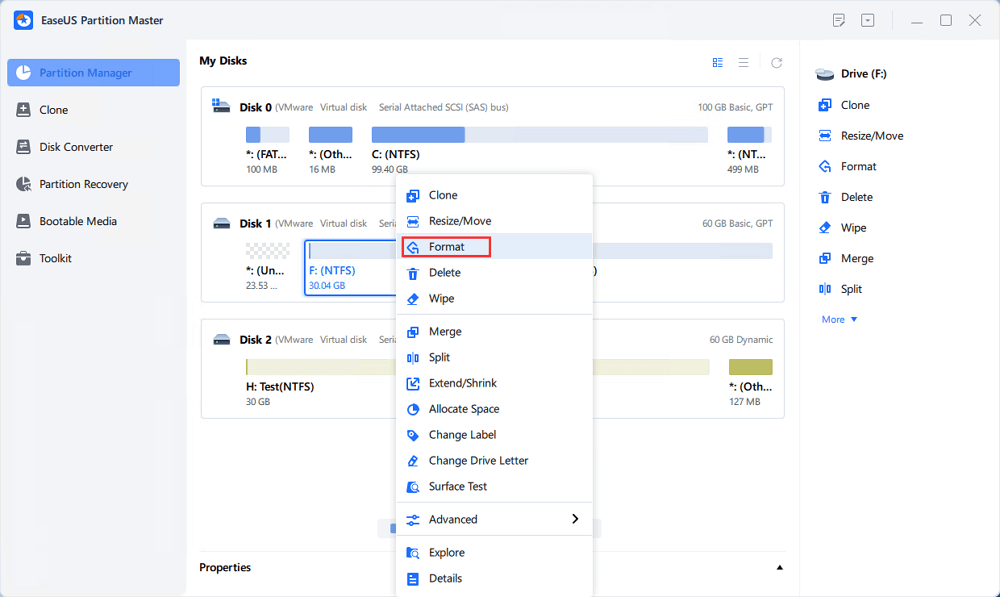 Step 2. In the new window, set the Partition label, File system (NTFS/FAT32/EXT2/EXT3/EXT4/exFAT), and Cluster size for the partition to be formatted, then click "OK".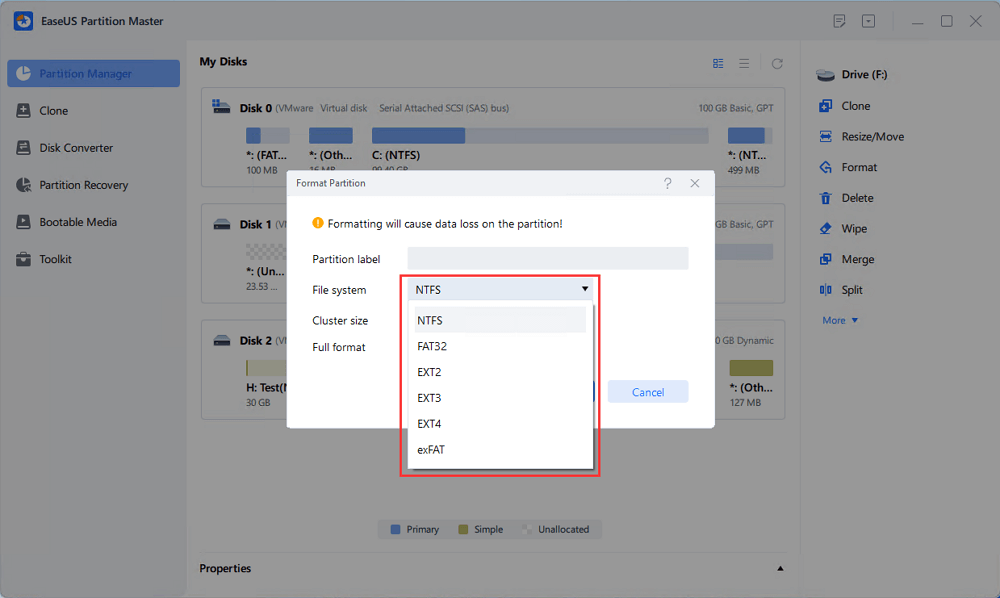 Step 3. Then you will see a warning window, click "Yes" in it to continue.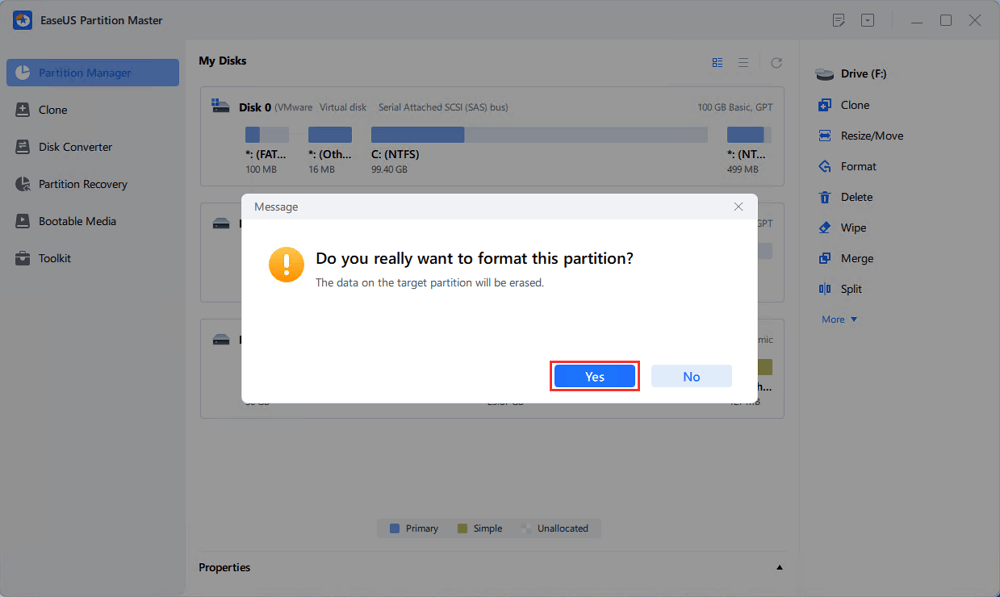 Step 4. Click the "Execute 1 Task(s)" button to review the changes, then click "Apply" to start formatting the partition on your hard drive.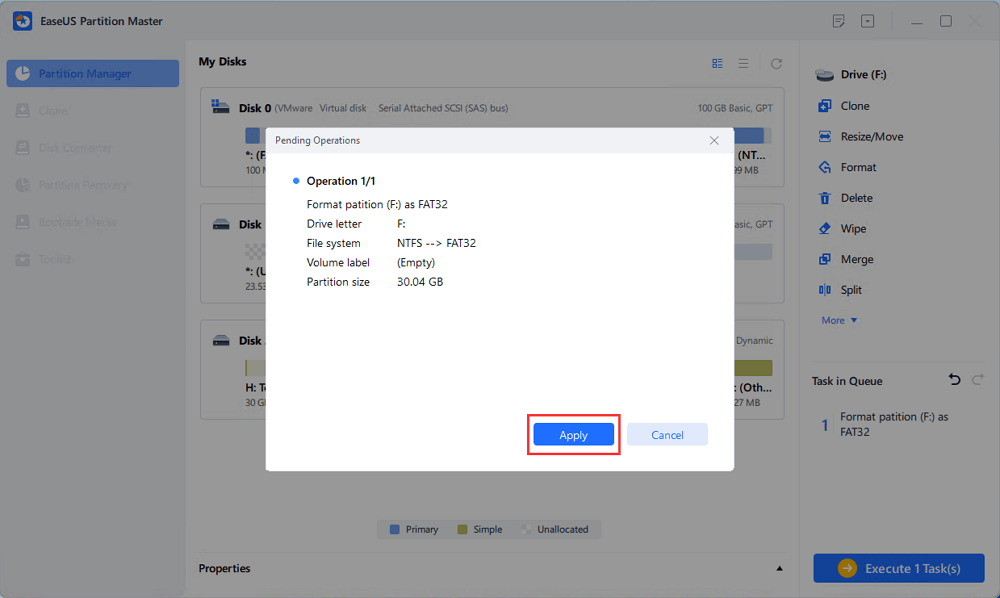 Conclusion
These are some of the most important things you need to understand about formatting any large storage in FAT32. We explained why Windows' own tools are unable to do it and why you need a viable tool like EaseUS Partition Master.
Therefore, make sure you understand these key aspects and back up your important data before using the Partition Master tool to format your storage in FAT32.
FAQS About Formatting 2TB To FAT32
There are always additional questions about formatting FAT32 for storage, such as 2TB higher. So, if you have any more questions like that, these FAQs will hopefully help you find the answer:
1: Can you format a 4TB hard drive to FAT32?
Yes, you can. But in order to do that, you'll need a tool like EaseUS Partition Master, as it'll break the limitations of file systems. And it'll help you format a non-standard cluster size tradition and create a GPT partition.
2: Can you format SSD to FAT32?
Yes, you can. Any SSD drive still uses the same cluster and other sector information. Therefore, you can format SSD into FAT32 using the standard methods or with a tool like EaseUS Partition Master.
3: What is the maximum size for FAT32?
It depends on the question. If you wish to store a file, then the maximum file size on any FAT32 device is around 4GB. However, the maximum partition size for FAT32 by default is 2TB—but you need the steps mentioned in this article to do that.
About the Author
Updated by Tracy King 
Tracy joined in EaseUS in 2013 and has been working with EaseUS content team for over 7 years. Being enthusiastic in computing and technology, she writes tech how-to articles and share technical solutions about Windows & Mac data recovery, file/system backup and recovery, partition management and iOS/Android data recovery.
Product Reviews
I love that the changes you make with EaseUS Partition Master Free aren't immediately applied to the disks. It makes it way easier to play out what will happen after you've made all the changes. I also think the overall look and feel of EaseUS Partition Master Free makes whatever you're doing with your computer's partitions easy.

 Read More

Partition Master Free can Resize, Move, Merge, Migrate, and Copy disks or partitions; convert to local, change label, defragment, check and explore partition; and much more. A premium upgrade adds free tech support and the ability to resize dynamic volumes.

 Read More

It won't hot image your drives or align them, but since it's coupled with a partition manager, it allows you do perform many tasks at once, instead of just cloning drives. You can move partitions around, resize them, defragment, and more, along with the other tools you'd expect from a cloning tool.

 Read More