If you like to try Windows 10 but don't want to give up Windows 8 or 7. Let's take a look at how to dual boot Windows 10 with Windows 8 or 7.
Part 1. Create a Partition for Windows 10 installation under Windows 8 or 7
As you can see in my disk management, I have a 160GB hard disk with a 30GB partition on which Windows 8/7 is installed and a 130GB empty partition. What I need to do now is to make a new partition for Windows 10 installation.

Download and install the free EaseUS Partition Master Free Edition to repartition your Windows 8 or 7 hard disk.
On EaseUS Partition Master, right-click on a partition, for example, Partition E and select Resize/Move. Drag the left border of Partition E, and shrink its size to 100GB to make 30GB free space to Windows 10 system partition (Windows 10 installation requires at least 16GB partition).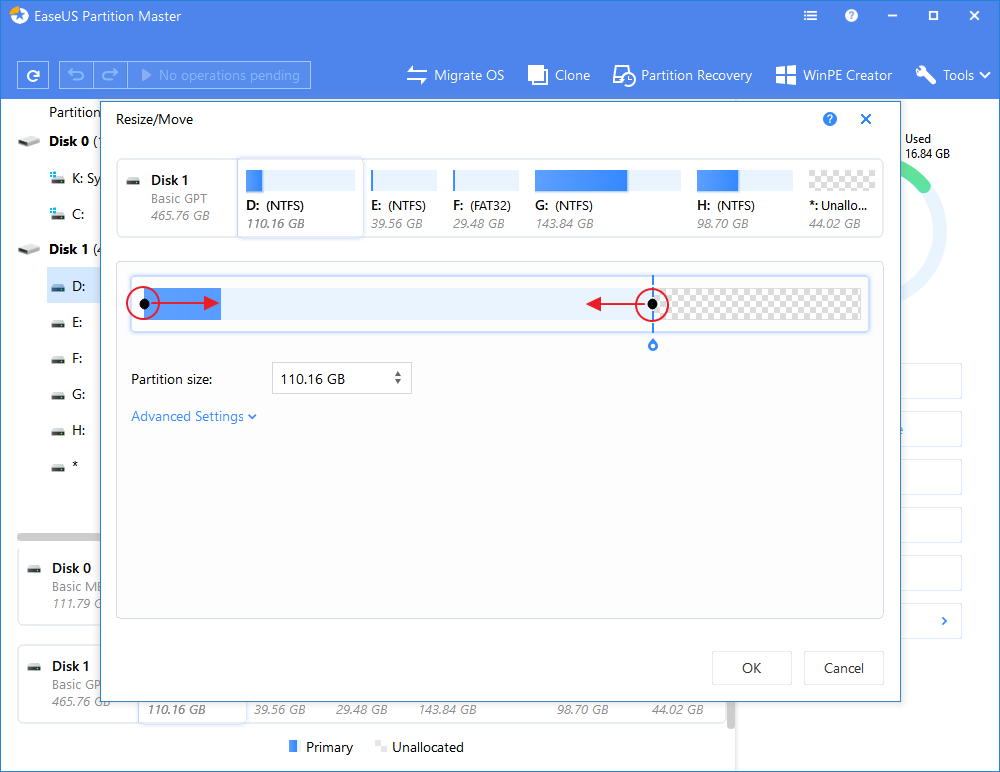 Step 1: Launch EaseUS Partition Master
On the main window, right-click on the unallocated space on your hard drive or external storage device and select "Create".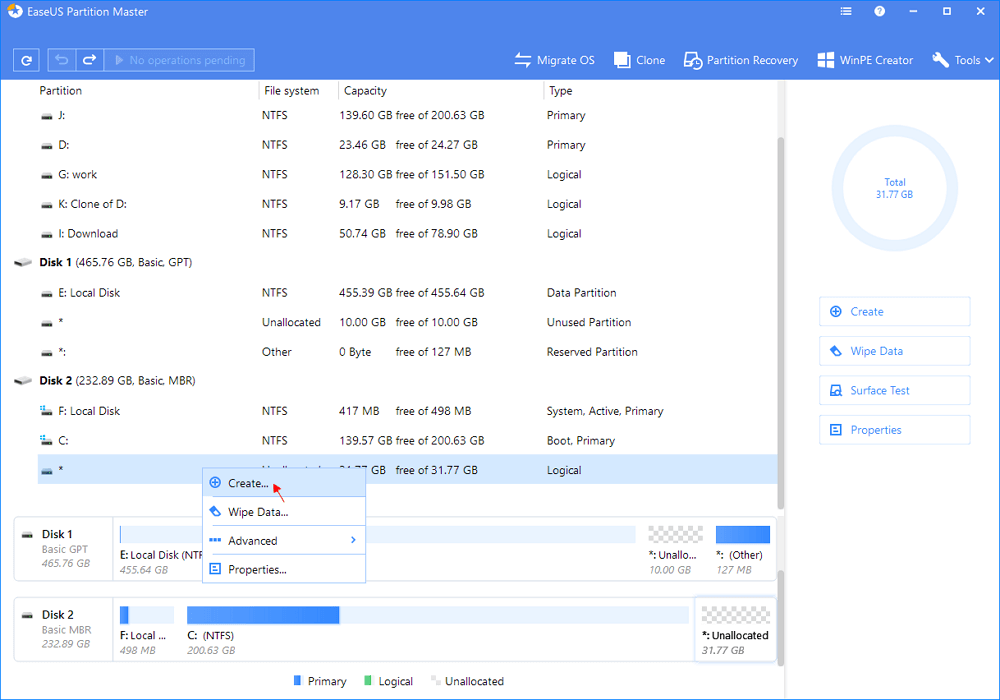 Step 2: Adjust the new partition size, file system, label, etc.
Set the size, partition label, drive letter, file system, etc. for the new partition and click "OK" to continue.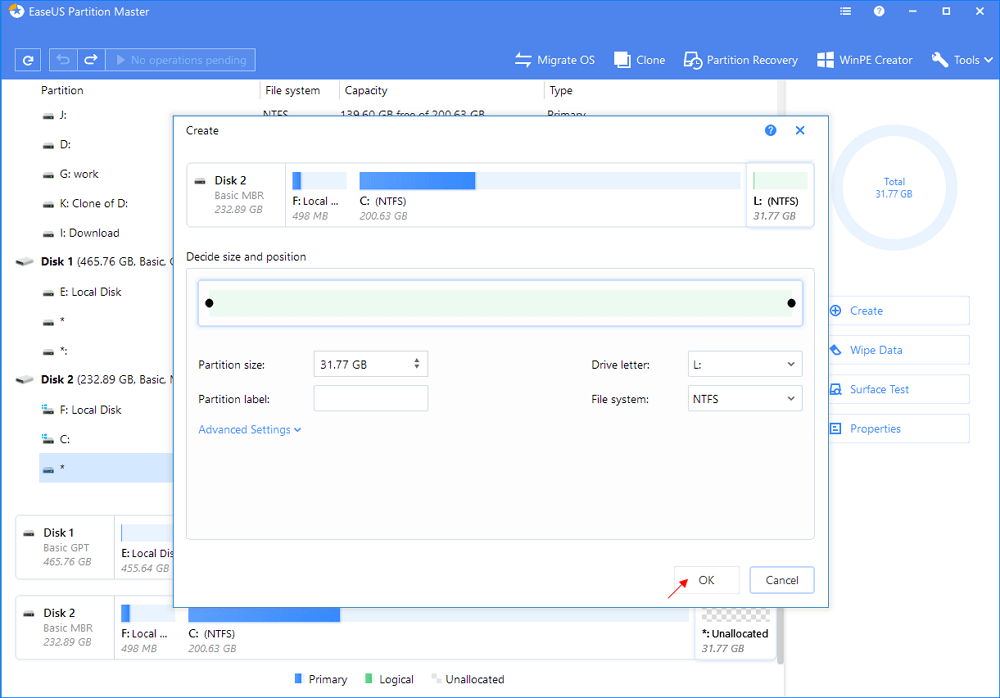 Step 3: Confirm to create a new partition
EaseUS Partition Master will do the changes, and partition F is created to install Windows 10.
Part 2. Install Windows 10
After creating the new partition, it's time for the easy part: Installing Windows 10 on your new partition. Insert your Windows 10 installation DVD and reboot your computer (you'll need to have enabled booting from your DVD drive in your system BIOS).
Click"Install Now".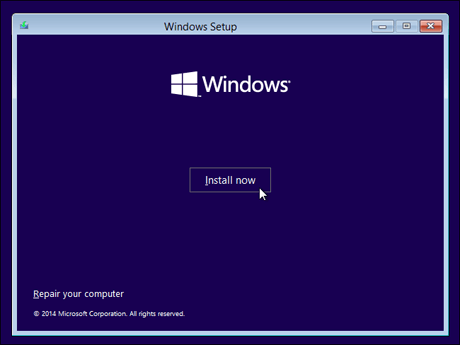 Windows starts to install automatically. When you're choosing the installation type, be sure to select "Custom (advanced)".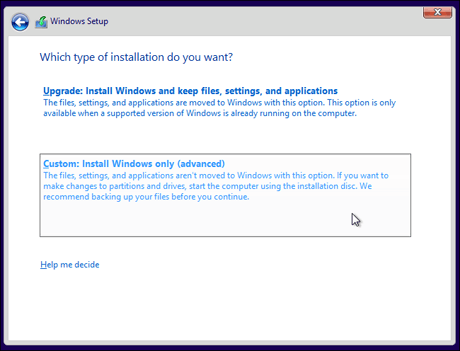 Be careful here. Choosing the wrong partition could mean wiping your other Windows installation altogether, so make sure you pick the new partition created for Windows 10 installation in the first step. Choose Partition F to continue.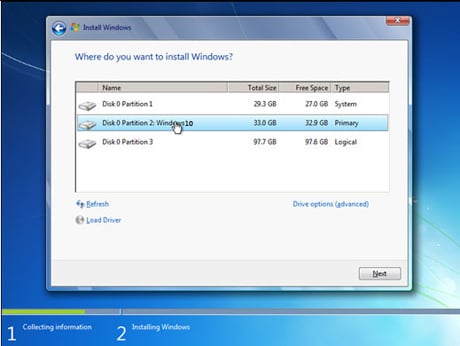 After a few times of restart in the process, eventually, you'll be prompted to set up your account, enter your license key, and set up Windows.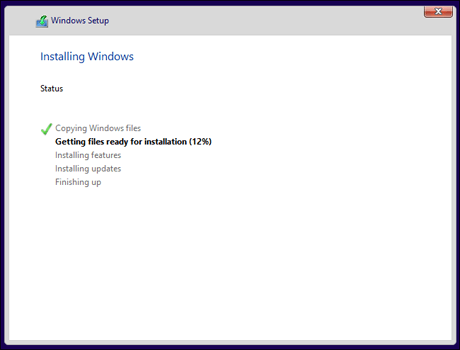 Congratulations! You should now have a new entry for Windows 10 on your boot screen when you first start up your computer. You've now got all the tools necessary to dual-boot Windows 10 and Windows 8 or 7, or even to triple-boot Windows 10, 8, and 7.
Choose between Windows 10 and Windows 7 or 8 when you boot your computer.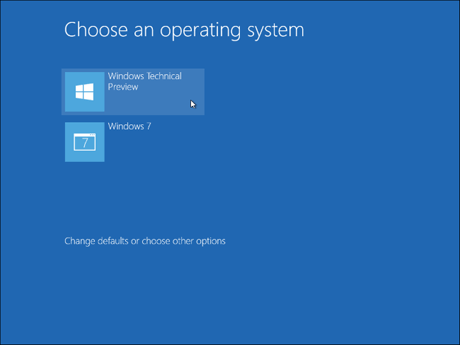 Click the "Change defaults or choose other options" to change the options. From here, you can choose the Windows operating system you want to boot by default and control how long the operating system selection will appear before it automatically boots the default Windows version.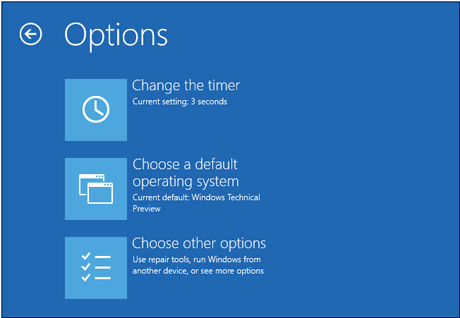 Moreover, EaseUS Partition Master Free now can help you to dual boot Windows 10 and Windows 7. Therefore, EaseUS Partition Master software is your good helper no matter you want to dual boot Windows 10 and Windows 7 or dual boot Windows 10 and Windows 7.