Command Prompt not working in Windows 10, how to restore it?
"I go to Search box and type CMD and hit Enter. But no Command Prompt window pops up. Then I right-clicked on Windows button and select Command Prompt or Command Prompt (Admin), nothing worked.
I don't know what's going on. I want to create a new partition with Command Prompt. And now, here is the problem, what can I do? Is there a way that can help me fix this issue? How?"
It seems that a big number of Windows 10 users have encountered with the CMD command not working issue after they update to a new system. So how to make CMD command to work again becomes a new problem.
Here below, you'll find 1 quick fix and 2 reliable Methods to effectively fix Command Prompt not working error in Windows 10 PC:
Quick fix Command Prompt not working error with CMD alternative software
If you can't use CMD Prompt to create partition or clear disk or even convert disk to MBR/GPT, don't worry. Professional CMD alternative software - EaseUS Partition Master will effectively help you do the job.
And you can also apply EaseUS Partition Master to effectively fix and repair bad sectors and corrupted file systems that block CMD from working in Windows 10:
1. Launch EaseUS Partition Master and right-click on the Windows disk partition, select Check partition;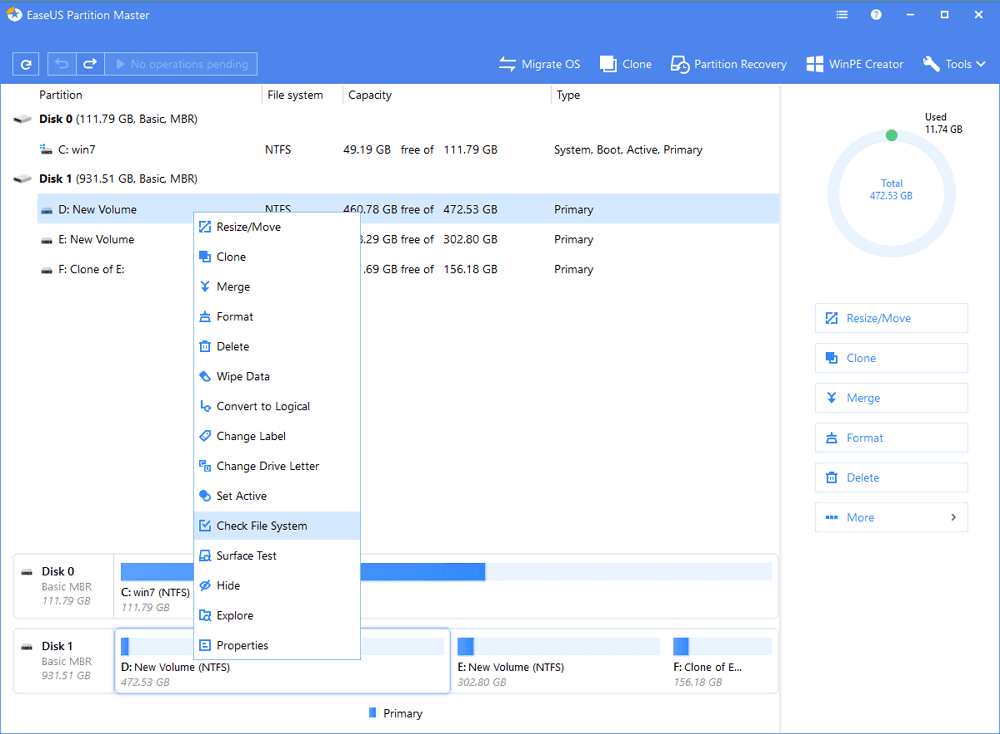 2. Select Check Partition Properties, Call Windows Chkdsk to fix errors, Surface Test etc features to check and repair bad sectors, corrupted system files on your disk.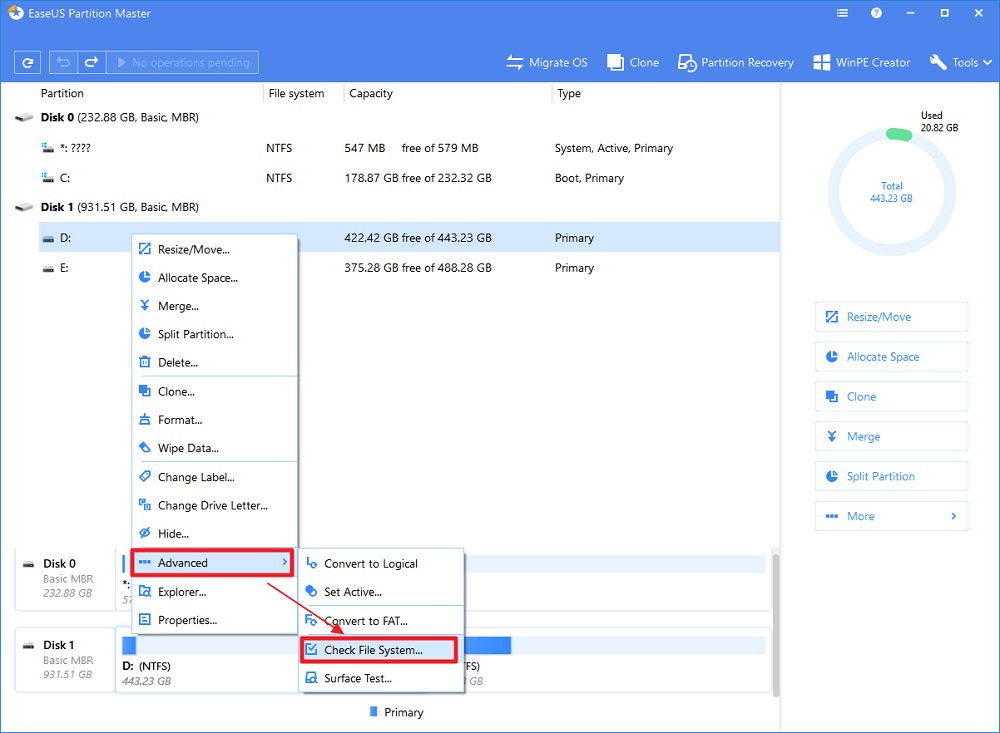 3. Reboot PC to see if the problem has been fixed or not.
If not, just follow Method 1 or Method 2 to get this issue solved then.
Method 1. Update PATH System Environment Variable to enable CMD to work
1. Type: environ in the Search box and select Edit the system environment variables to open System Properties with Advanced;
2. Open Advanced Tab on System Properties and click Environment Variables;
3. Click PATH in Environment Variables and click on Edition;
4. Create New entry and add C:\Windows\SysWow64\, then click OK;
5. Reboot PC and then you shall be able to use CMD in Windows 10 again.
Method 2. Try System Restore to fix Windows 10 Command Prompt not working issue
1. Click Start and type: System Restore in the Search box;
2. Click System Restore and then select a recent restore point that you've created, click Next;
3. Confirm the selected restore point is the right one and click Finish to restore Windows 10 to the previous version which would allow you to run Windows 10 without any problems.
After this, you can apply CMD to help you delete files, create a partition or even convert disk partition table without any problems by then.