Windows 11 VS Windows 10 Gaming: Is Windows 11 Better for Gaming
Is Windows 11 better for gaming? Windows 11 vs Windows 10 gaming; what is the difference? We are here to answer that. Windows 11 is here and it has come with thrilling features for all my gamers out there. It is sure to serve everyone a chicken dinner. It will make gaming better than ever.
Gaming becomes so much more fun with Windows 11. Windows 11 offers a myriad of exciting features to give you the best gaming experience ever. As a gamer we all want certain things to be a part of the gaming world. New and improved features provide us with opportunities we all were longing for.
From graphics to speed, they have revamped everything. We are going to give you a detailed analysis of what is better in Windows 11.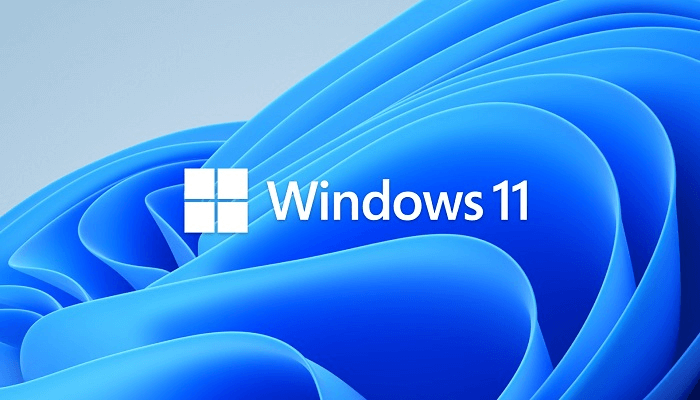 New Feature 1 - Auto HDR
Windows 11 offers Auto HDR (high dynamic range) feature which allows you to view every little detail. HDR is an imaging technique in which the lighting is displayed in a detailed manner. It enhances the graphics of the games. It gives you a realistic and vivid gaming experience.
You will be able to see every little movement and element. The colors look so bright and nice. Auto HDR makes game visuals a delight. You will be able to get a true-to-life experience. With improved graphics, you will be able to play better.
This feature is a treat for all gaming lovers. The visual effects have a crucial role in providing you with a mind-blowing gaming experience. Auto HDR drastically enhances the game's visuals, enabling you to enjoy gaming to its fullest. Shadows, reflections, lights everything will be better. Windows 11 vs Windows 10 gaming has this major difference.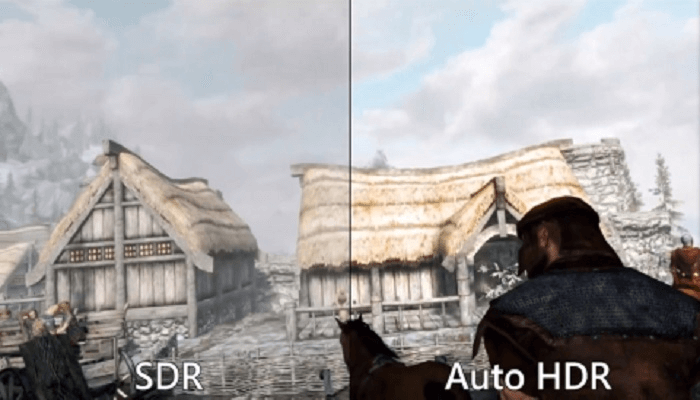 New Feature 2 - Direct Storage
Another pleasant addition to Windows 11 is its "direct storage" feature. Direct storage means that the load times will be reduced greatly. You will be able to get the next-generation gaming experience with this feature.
This feature is compatible with NVMe SSDs and makes loading way faster than previous versions of windows. For all PC gamers, this feature is a breath of fresh air. They do not have to wait for a long time to get the game loaded.
It is always a bummer when you want to play with your friends and your game is not loading. No one wants to keep waiting to get started. Windows 11 has solved this issue by introducing the direct storage feature.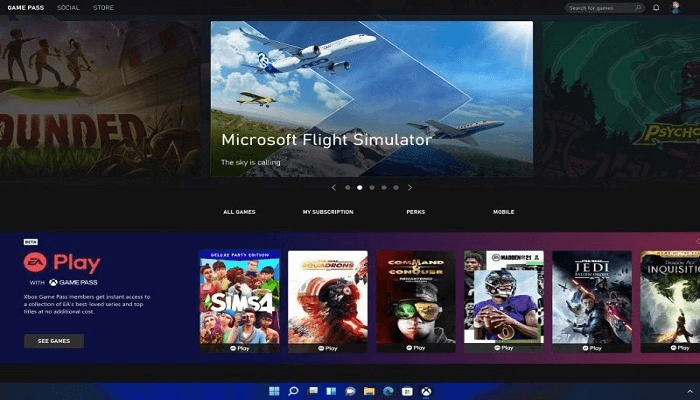 New Feature 3 - Game Pass 
Windows 11 is going to give you a built-in Xbox Game Pass. Yes, you heard it right. You can now get an Xbox game pass in Windows 11. It is so exciting to know that the Xbox game pass will be more accessible than ever now.
Xbox has worked hard to make the game pass feature as easily available as possible. This dream will finally come true with Windows 11. It is a stellar feature for all gamers.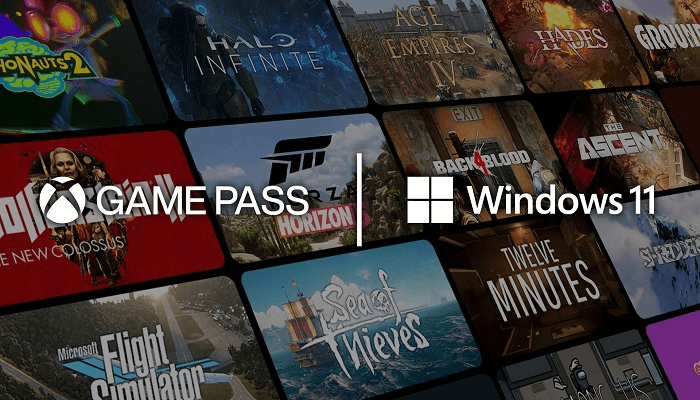 How to Get Better Game Experience
Let's prepare your computer to get the full benefits of windows 11. Windows 11 vs Windows 10 gaming is different. We have to optimize our PC/laptop to get the best gaming experience. You need more storage space on your computer to fully enjoy the Windows 11 experience. You can extend your C drive to make the most of Windows 11 gaming features. If you are wondering how we have the perfect answer. You need to download the EaseUS Partition Master. It will allow you to extend C drive in no time. It enables you to do a hundred other things that will prove to be very advantageous for your computer. Following are the features that make us grateful for this tool:
[1] "Resize/Move" enables you to adjust space of a selected disk partition as wish. By "Resize/Move", you can shrink a volume, extend the other one, or create unallocated space for special use.
[2] "Clone" is for the purpose of making two identical hard disks or partitions with the same layout and content. You can use the "Clone" feature to upgrade a hard disk, replace a failing one, backup the drive data and so on.
[3] "Delete" is a common method to remove an unwanted disk partition, turning it into unallocated space.
[4] "Format" is frequently used in many situations. By formatting a drive partition, you can alter the file system, fix some corruption issues, and sometimes remove viruses and malware.
[5] "Allocate space" is very useful when one drive partition space is too much while the other is inadequate. 
[6] "Migrate OS" makes it easy to transfer a Windows installation drive to the other without reinstalling.
[7] Conversion between GPT and MBR, NTFS and FAT32, and Basic to Dynamic is getting more and more popular among EaseUS Partition Master customers. Besides all the listed benefits, there are so many functional yet practical features are waiting you to explore. 
Conclusion
We are all eager to play games on Windows 11. Windows 11 vs Windows 10 gaming is now a solved mystery. Update to Windows 11 now and download the EaseUS partition tool to make your computer ready for the incredible features of Windows 11. We have given you a detailed analysis of what is new in Windows 11. We hope you find this guide helpful. 

Roxanne is one of the main contributors to EaseUS and has created multiple posts on digital devices like PCs, Mobile phones, tablets, Mac, etc. She loves to share ideas with people of the same interest.
I love that the changes you make with EaseUS Partition Master Free aren't immediately applied to the disks. It makes it way easier to play out what will happen after you've made all the changes. I also think the overall look and feel of EaseUS Partition Master Free makes whatever you're doing with your computer's partitions easy.

 Read More

Partition Master Free can Resize, Move, Merge, Migrate, and Copy disks or partitions; convert to local, change label, defragment, check and explore partition; and much more. A premium upgrade adds free tech support and the ability to resize dynamic volumes.

 Read More

It won't hot image your drives or align them, but since it's coupled with a partition manager, it allows you do perform many tasks at once, instead of just cloning drives. You can move partitions around, resize them, defragment, and more, along with the other tools you'd expect from a cloning tool.

 Read More
About EaseUS Partition Master
All-round disk & partition management software for personal and commercial use. Let it manage your storage drive: resize, format, delete, clone, convert, etc.
Video Tutorial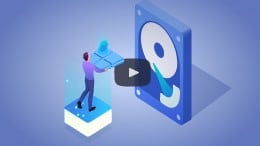 How to Partititon a Hard Drive on Windows 10/8/7
Was This Page Helpful
How Can We Help You
Find answers to common questions below.