What issues Micro SD card formatter can fix?
Micro SD card is a kind of memory card which is usually used in Android phones, digital cameras or some other digital devices for data saving, back or transfer. But, it will stop working and become inaccessible while it is corrupted due to some reasons.
Common Micro SD card format issues:
Micro SD card not detected, recognized or reading.
Windows was unable to complete the format.
SD card is blank and has unsupported filesystem.
SD card become RAW and prompts 'disk needs to be formatted' error.
Can not format Micro SD card due to The memory card is write protected error.
Get and free download the best Micro SD card formatter software
When all these the accidents attack, you need format the Micro SD card to repair it for reuse. And the easiest and most efficient way to manage the job is to using a reliable third-party Micro SD card format tool. EaseUS free partition software is recommended for two reasons. First, it can help when Windows disk management tool unable to format Micro sd card. And second, it has disk error check feature which allows you to repair Micro SD card without formatting.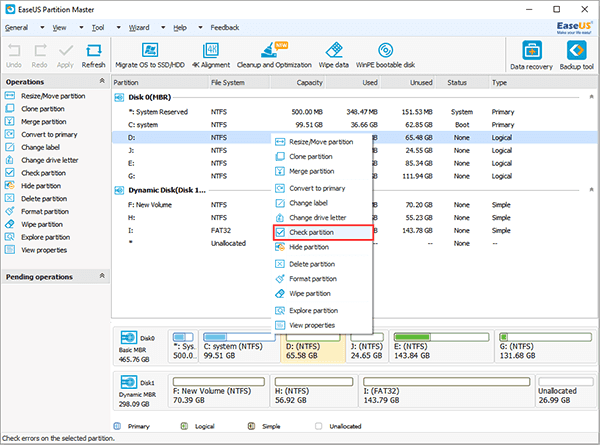 Format and Repair Micro SD card with EaseUS Micro SD card formatter tool
Step 1. Connect the Micro SD card to PC, launch EaseUS Micro SD card format tool, right-click the card and choose "Format partition".
Step 2. Configure the label you want in the Partition Label box and then select the NTFS, FAT32, EXT2 or EXT3 file system in the "File System" drop-down list for the disk.
Step 3. Choose the Cluster Size (512 bytes, 1, 2, 4...64KB) in the "Cluster Size" drop-down list and click "OK" to continue.
Step 4. Click "Apply" to format and repair Micro SD card.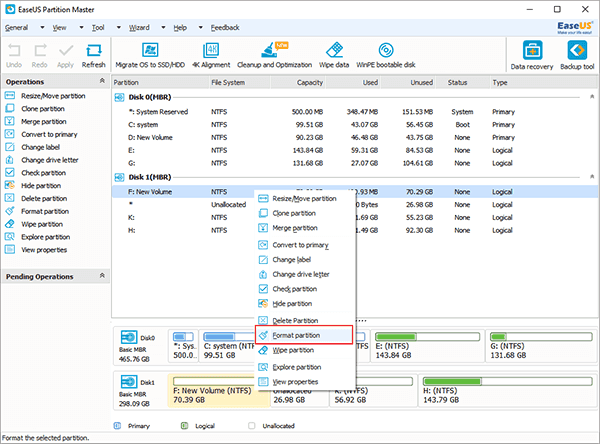 NOTE: EaseUS Micro SD card formatter tool can not format write-protected Micro SD card directly, so please remove the write protection first. For a detailed guide, you can refer to the disk is writed-protected.