According to some specific needs, sometimes, you may need to delete or remove created dynamic volume or dynamic partition on GPT/MBR disk.
Here is a list of some reasons why users want to delete or remove dynamic volume/partition on their hard drive disk:
1. Free up space on dynamic disk.
2. Extend another dynamic volume such as to extend system volume.
3. Merge dynamic volume on GPT/MBR disk;
4. Create a new dynamic volume, create a new simple volume or mirrored/stripped volume, etc.
...
So is there a simple way that can directly help to delete dynamic volume on GPT or MBR disk without losing any data?
Delete Dynamic Volume on GPT/MBR Disk for Free without Losing Data
Note: To avoid data loss problem, it's highly recommended for you to backup and extract save data from the dynamic volume in advance.
You can choose to either backup data on the dynamic volume by applying a free backup software or to extract saved data with a free data recovery software.
Follow either way to delete and remove dynamic volume on your GPT or MBR disk now:
Method 1. Delete Dynamic Volume on GPT/MBR Disk with Partition Manager Freeware
Free dynamic partition manager software - EaseUS Partition Master Free fully supports you to delete or manage dynamic volume in Windows 10/8/7 with simple clicks.
Step 1: Right-click on the volume and choose "Delete".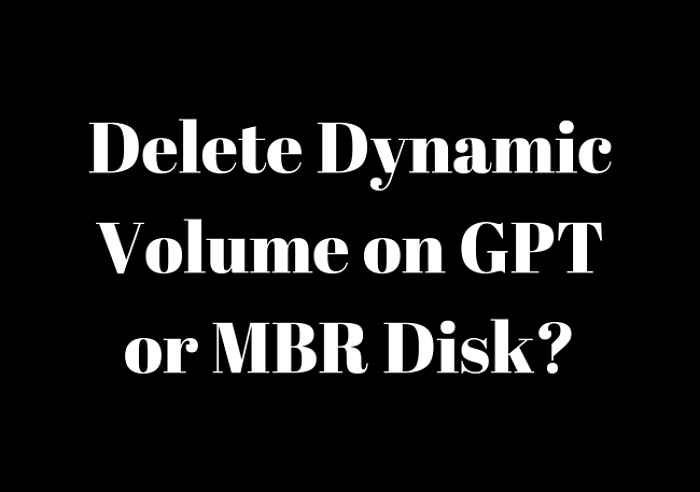 Step 2: When you delete a volume, you delete data on it, too. Click "OK" if you are sure to delete the selected volume.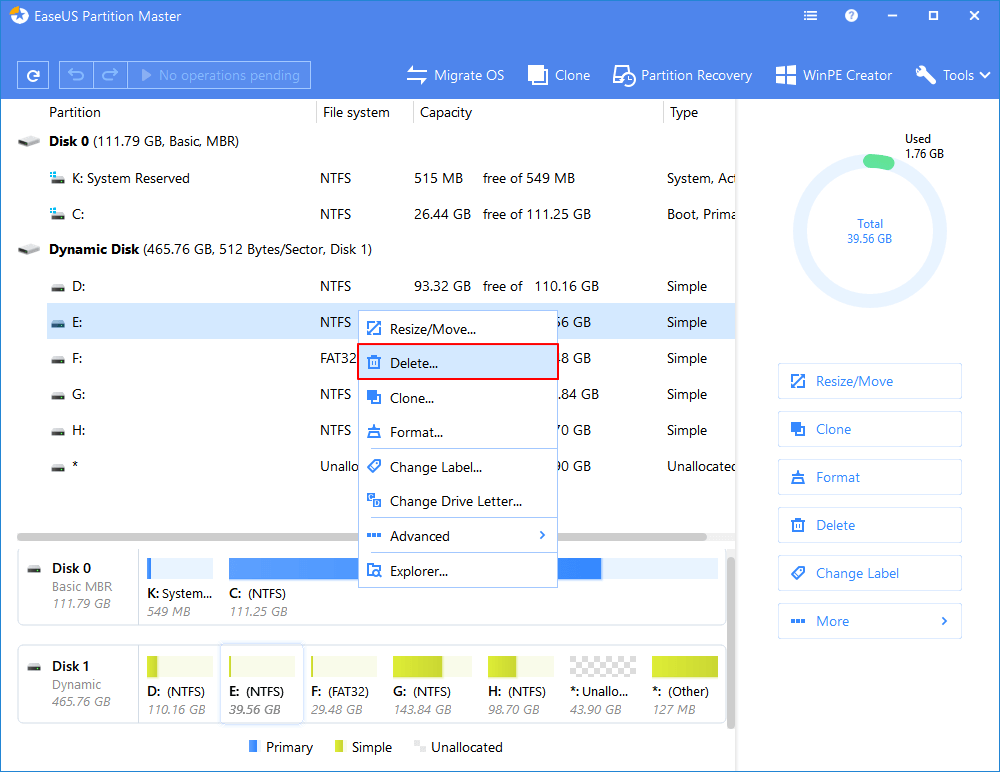 Step 3: Click the "Execute Operation" button on the home menu and then click "Apply".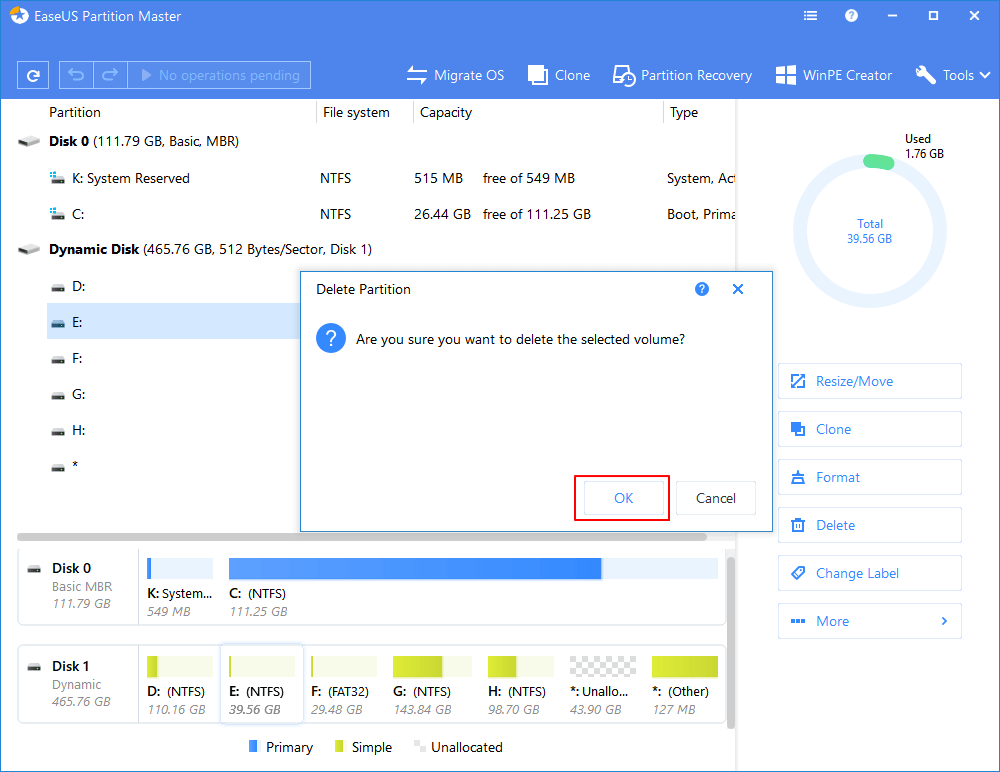 Way 2. Delete Dynamic Volume on GPT/MBR Disk with Disk Management
Step 1. Right-click on This PC > Manage > Disk Management.
Step 2. Find and right-click on the dynamic volume that you want to delete on the GPT or MBR disk, select "Delete Volume".
Step 3. Click "Yes" to confirm the deleting operation.
Now you've deleted dynamic volume on GPT disk or MBR disk successfully.