Resize/Move partition function in EaseUS Partition Master will help you:
Extend partition - extend system partition to maximize computer performance, solve low disk space problem on a particular hard disk partition.
Shrink partition - manage disk space better for different usage.
Move partition - make the unallocated space behind the partition you want to extend.
How to Resize/Move Partitions with EaseUS Partition Master
First, download and install EaseUS Partition Master.
When you want to resize and move an existing NTFS or FAT partition on a single hard disk drive or SSD, a removable device like a flash drive, memory card, there are two cases:
How to Extend a Partition
Step 1: Launch EaseUS Partition Master
Step 2: Free up space to extend partition
Step 3: Extend partition
Step 4: Keep all changes
How to Shrink a Partition
Step 1: Install and launch EaseUS Partition Master
Step 2: Adjust partition size
To shrink a partition, use your mouse to drag one of its ends to shrink partition space.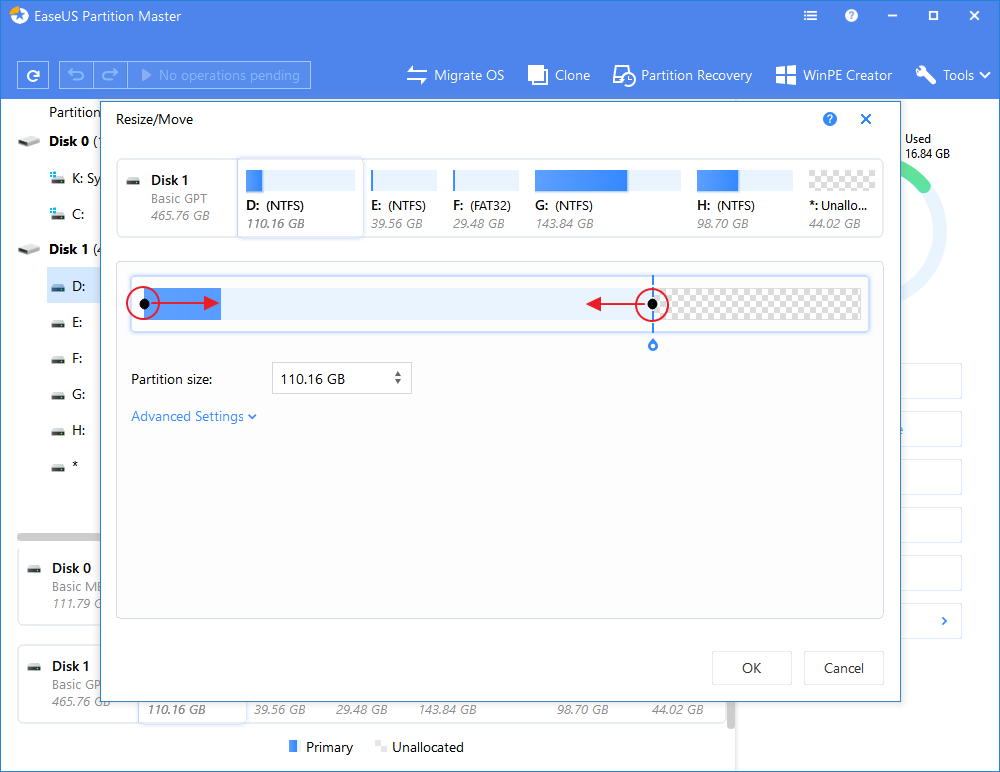 You can also adjust the partition size box to shrink the target partition.
Click "OK" to continue.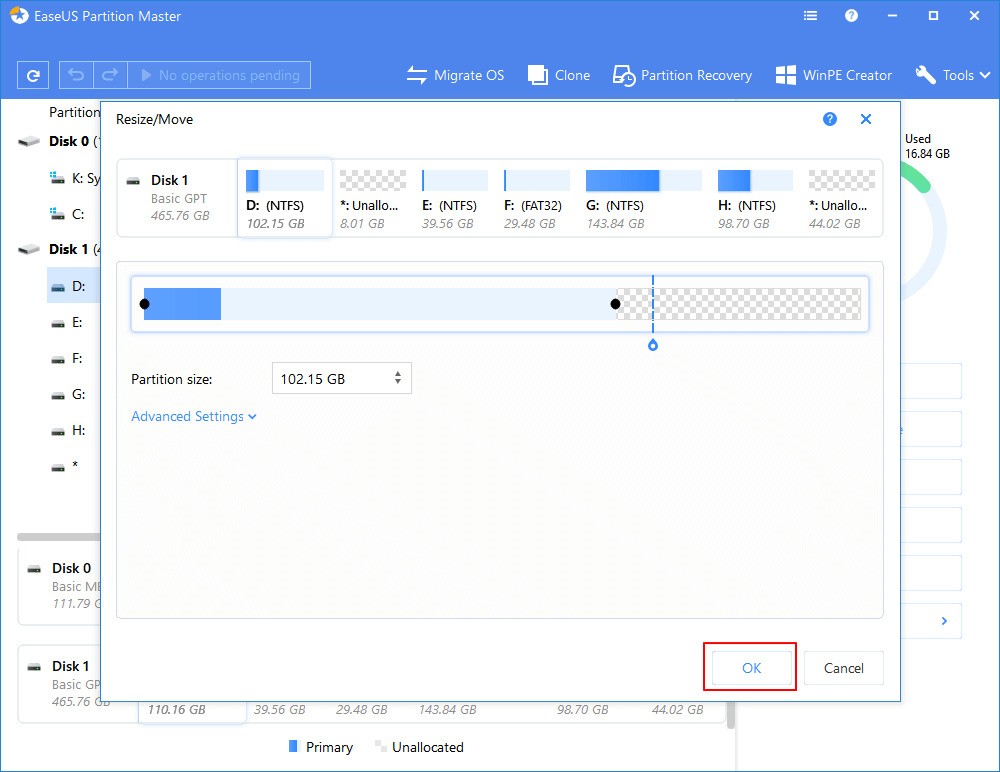 Step 3: Shrink partition
Tips: Please create WinPE bootable disk to manage your partitions if it is unavailable to boot the system.