Quick Navigation:
| Workable Solutions | Step-by-step Troubleshooting |
| --- | --- |
| 1. Access the Update Settings | Hit the Apple icon in the menu...Full steps |
| 2. Stop Installation in Progress | Press and hold Command + Option...Full steps |
| 3. Disable Update Permanently | Open the Terminal app by pressing...Full steps |
Upgrading your Mac operating system and applications is vital since certain upgrades are needed for your Mac. They're supposed to boost overall security by making all functions on your computer work smoothly.
However, there are times when you want to delay installing a new huge macOS update and give yourself room to be sure the upgrade won't do any severe harm to your Mac. Letting an update start instantly while you're finishing essential work can also be incredibly annoying.
Hence, this article covers how you can Stop macOS Updates and turn off the automatic updates. Let's get started.
EaseUS Data Recovery Wizard for Mac
Recover lost or deleted files, documents, photos, audio, music, emails effectively
Undo emptied trash bin, memory card, flash drive, digital camera, and camcorders
Support data recovery for sudden deletion, formatting, hard drive corruption, virus attack, system crash under different situations
Why Would You Want to Stop a macOS Update?
Does your Mac feel sluggish, or the interface looks old? Your Mac might need an update to the latest macOS version. But there are a handful of reasons you wouldn't like to update your macOS. Here's why!
Since this process is usually time-consuming, it can halt your ongoing work while the update is being completed. Or, your Mac just might get slow due to system overload. These seemingly minor annoyances may quickly mount up and become a source of everyday stress.
Hence, if you're among those who don't like to update your Mac frequently, you must try disabling the updates notification, stopping the macOS update in progress.
Where to Access the macOS Update Settings
Having your Mac up-to-date seems like a hassle, due to which some people prefer updating their laptop at their own will. But for that, they need to set the macOS update settings by following these steps:
Step 1: Hit the Apple icon in the menu.
Step 2: Pick System Preferences from the drop-down.
Step 3: A new window will appear; click on Software Update to reach the macOS update settings.
Explanation to Available macOS Automatic Update Options: What Options Should You Disable?
As you know, when you reach the automatic updates section of the macOS, several checkboxes are there. But you may not be aware of what each checkbox is for and whether you should enable or disable it. To give you a good idea, we'll go through all the available macOS automatic update options:
Download Newly Available Update in the Background: This option automatically updates all the apps and macOS whenever the new update arrives. If you prefer updating the OS and other files manually, you must disable, else enable it.
Install App Updates: This option allows the OS to update the built-in apps when a new update comes, which means it will update the app even if you are working. We recommend enabling this option of automatic updates to enjoy the latest version of the apps.
Install macOS Updates: It gives the authority to the PC to update the OS whenever the update arrives. This could result in halting or delaying your work. So, it's better to disable this option and update your macOS when the Mac is free.
Install System Data Files and Security Updates: This option contains two sections: Updates to your Mac's security settings that detect and block the installation of harmful software. Rebooting will also clear off any previously-installed harmful software that has been detected. Word lists, speech recognition, voice assets, and enhanced contact and event recommendations are provided via system data files. Keep this automatic updates option enabled in Software Update settings to ensure that you always receive these background updates quickly.
How to Stop macOS Installation in Progress
If your automatic updates are enabled, there is a chance that your macOS is updating. And if that's the case, you must be wondering how you can stop it. But don't worry, this section has your back. You can stop macOS installation in progress by following these instructions:
Step 1: Press and hold Command + Option + Esc.
Step 2: A Force Quit Application window will appear.
Step 3: Now click on Force Quit to stop the macOS installation.
How to Disable macOS Update Permanently
We utilize Terminal Commands to forcibly halt the operation when the basic settings don't function. All it takes to use the terminal is to type in the relevant command. The latest updates won't show up on your Mac if you use the following steps:
Step 1: Open the Terminal app by pressing Command + Space or search Terminal through Spotlight search.
Step 2: Once the Terminal is opened, write the following command and hit Enter:
sudo /usr/sbin/softwareupdate --ignore"macOS [name of update]"
Step 3: Enter the Password and press the Enter key again.
Will Updating to macOS Monterey or Big Sure Delete Files?
Some users are concerned that a system upgrade would wipe their personal information. Even while this isn't something that occurs frequently, it does happen from time to time. Hence, it is always recommended to back up your data before installing an update. And if you accidentally lose your data, you'll need dependable Mac data recovery software.
EaseUS Data Recovery Wizard for Mac can recover plenty of Mac Documents (in various formats) such as photos, images, videos, audio files, Docs, PPTs, ZIP files, and more. Additionally, EaseUS Data Recovery Wizard can also retrieve material from the Trash Bin or a damaged hard drive.
Step 1. Select the location
Select the disk where you lost data after updating to macOS Ventura/Monterey/Big Sure/Catalina. Then, click "Search for lost files".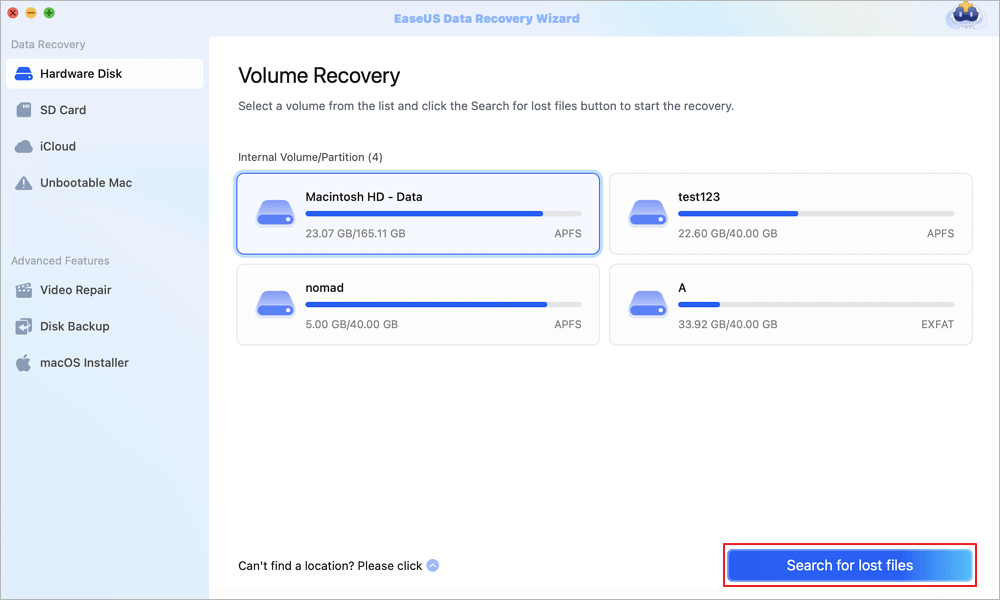 Step 2. Find lost data after the scan
EaseUS Data Recovery Wizard for Mac will immediately scan your selected disk volume and display the scanning results on the left pane. Use the file type and file path to find wanted data on Mac.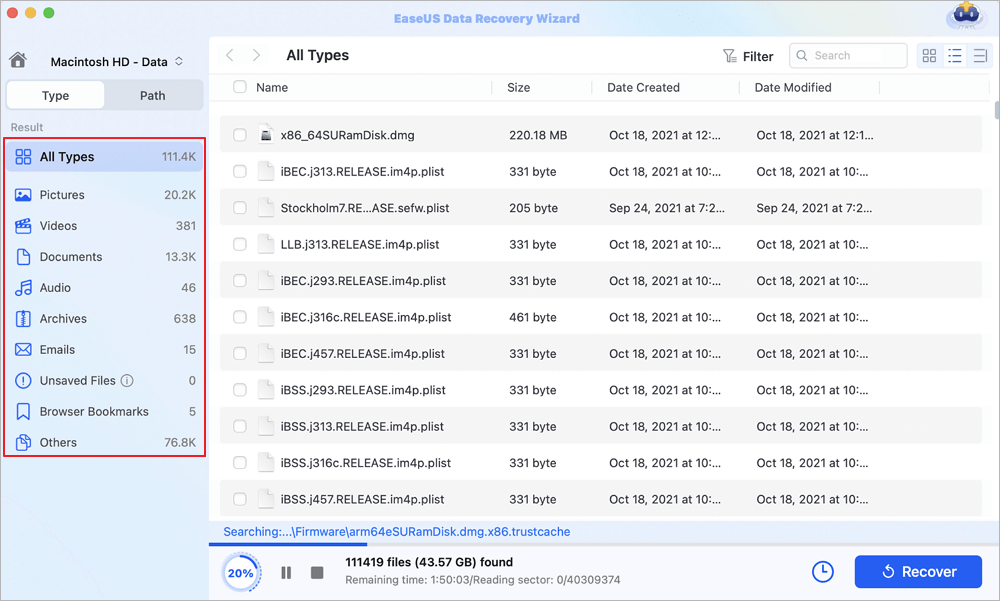 Step 3. Recover data after macOS update
Select the target files that were unknowingly lost during or after the update and click the "Recover" button to get them all back.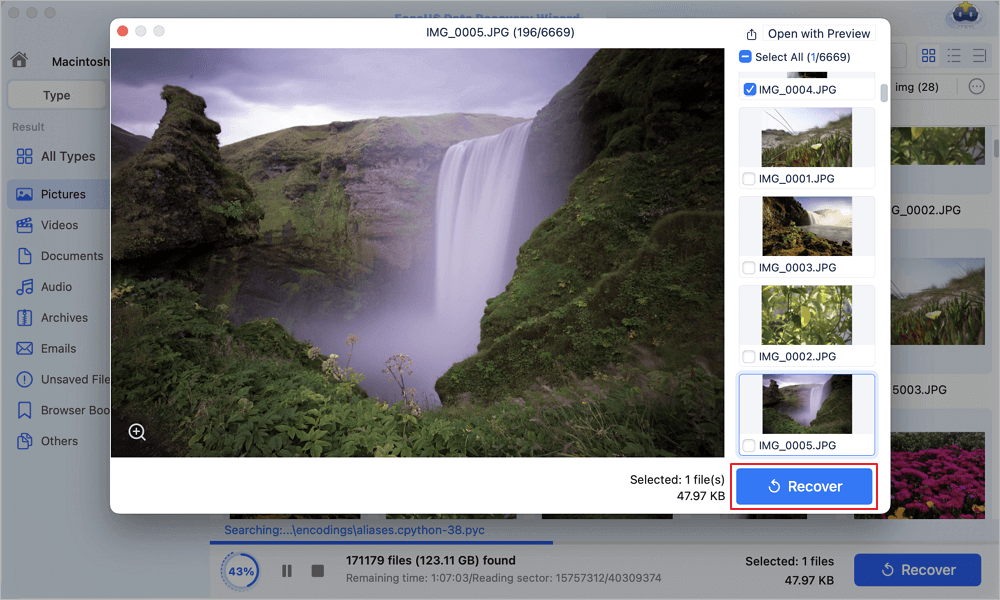 Conclusion
Apple always pushes all Mac users to install the latest macOS version. However, some users are apprehensive about downloading and installing updated macOS or central mac systems because certain Mac apps may not work or may crash due to incompatibility. However, we hope that now you can Stop macOS Update easily after reading this article. Moreover, we recommend using EaseUS Data Recovery Wizard if somehow you lose your data while updating macOS.

Dany is an editor of EaseUS who lives and works in Chengdu, China. She focuses on writing articles about data recovery on Mac devices and PCs. She is devoted to improving her writing skills and enriching her professional knowledge. Dany also enjoys reading detective novels in her spare time.

Jean has been writing tech articles since she was graduated from university. She has been part of the EaseUS team for over 5 years. Her special focuses are data recovery, disk partitioning, data space optimization, data backup and macOS. By the way, she's an aviation fan!