New Features for macOS 10.14.1
Mojave, the latest version of macOS, is now available to download, but should you? Let's look at the new features.
| New Features | Descriptions |
| --- | --- |
| Dark Mode | With Mojave, Mac users are able to darken every element of the interface via System Preferences > General > Dark. |
| Stacks for organizing messy desktops | Desktop Stacks is a new feature in Mojave that builds on Smart Folders to create folders on your Desktop automatically. |
| New Finder capabilities | You will have the Mark Up tools handy for any quick edits you want to do. |
| New tools for taking screenshots | You can crop and rotate a screenshot without needing to open a separate program. |
| Continuity | This feature is for easily transferring photo scans and documents from iPhone. |
Upgrading to Mojave is a no-brainer. It's free and there are enough new features to make the download worthwhile. However, during the upgrading process, you be faced with data loss problems. Back up your data before you take actions. If you have lost data, see the following part.
Mac Update Deleted Everything
"After the upgrade to Mojave 10.14.1, my entire hard drive has been wiped. Nothing on my desktop, documents, mail, folders etc. The applications are there but that's it. My mail is gone, my profile appears as though it has been newly created. Is there any way I can restore the lost files or am I screwed..."
Mac users often ask how to recover lost or missing files after upgrading to the newest Mac operating system on forums. As there are many attractive features of the Mac 10.14.1, it is indeed difficult to enjoy the new features without any cost. How can you get the new features and get back lost data?
In fact, lost files can be recovered. When a file is accidentally or intentionally deleted from Mac, only the pointer to it is deleted, not the actual file. Hence, the data still resides on the Mac, only, the machine doesn't know how to find it. The data is not physically deleted from the system until it is overwritten with new data.
If you find your files missing after mac update, stop using the device to avoid writing any new data on the hard drive. Then follow the two solutions below to recover lost data after macOS 10.14.1 update.
Solutions to Recover Files After macOS Mojave Update
There are two solutions to recover lost Mac data after the update. If you have backups, you can retrieve data with Time Machine. If you don't have any backups, you must use a professional data recovery tool to get back data as soon as possible.
1. Restore macOS Mojave 10.14.1 Data with Time Machine
This method works well only if you have Time Machine backups. You can easily get deleted, lost or missing data back by following these steps:
Open up Launchpad on Mac, click "Others".
Find Time Machine icon and click it to enter Time Machine.
Find the files that need to be recovered and click "Restore" to recover those lost data from Time Machine on macOS Mojave 10.14.1.
What if you don't have any backup? Do you have the chance to recover the data? Of course, you can. You still have a chance with mac data recovery if you have a third-party recovery tool.
2. Recover Lost Data with EaseUS Data Recovery Software for Mac
EaseUS Mac data recovery software can recover lost data after macOS 10.14.1 update. Besides, if you are faced with the following problem, you can also use the data recovery software to regain the deleted or missing data.
Let's see how to recover lost data after the update.
Step 1. Where was data lost after operating system update? Choose the location and click Scan.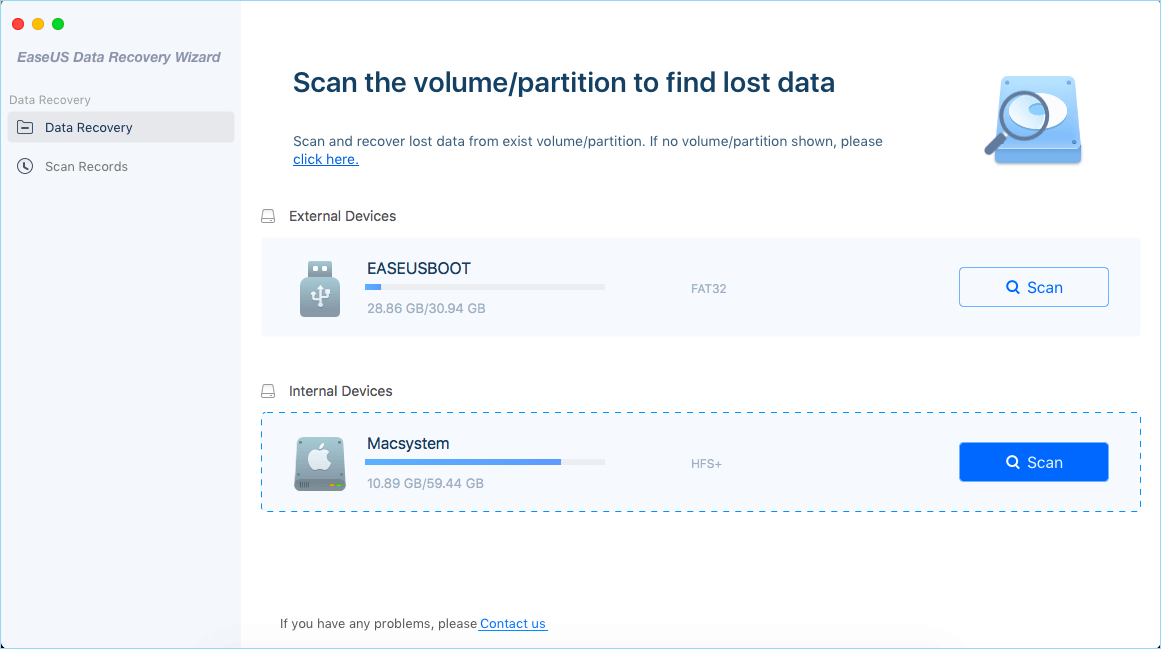 Step 2. EaseUS Data Recovery Wizard for Mac will immediately scan your selected disk volume and display the scanning results on the left pane.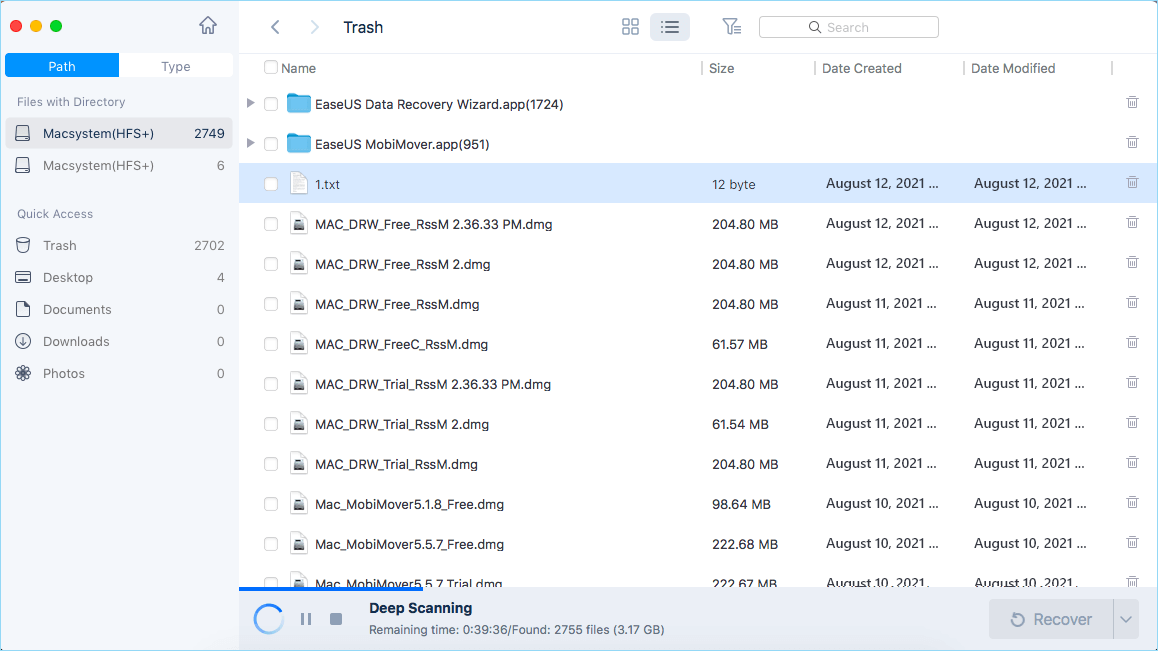 Step 3. After the scan, select the target files that were unknowingly lost during or after the update and click Recover Now button to get them all back.