How do I recover Safari bookmarks on Mac?
"I accidentally deleted all of my bookmarks from Safari on my MacBook while trying to delete my history. I didn't notice that I was in the bookmarks folder and I pressed select all and delete. I have been pulling my hair and searching for a solution to recover the deleted safari bookmarks on Mac online for hours. But unfortunately, I haven't found any that worked. Please help me, I have been bookmarking stuff for years and it hurts to think that they don't exist anymore, also some of it was important college-related stuff."
How to restore deleted safari bookmarks from Time Machine
When you accidentally deleted or lost your safari bookmarks on Mac, you can try to retrieve them back from Time Machine. Being free and efficient, it should be your first choice. Now let's look how to perform Safari bookmark recovery via Time Machine.
Step 1. Press Command-N to open a new Finder window.
Step 2. In the Finder, hold down the Option key and choose to Go > Library.
Step 3. In the Library, open the Safari folder. Inside you'll see a Bookmarks.plist file that has all Safari bookmarks.
Step 4. Click and open your Time machine and select "Enter Time Machine."
Step 5. Time Machine will then run in your Safari window. Navigate back to the time when you accidentally deleted the bookmarks.
Step 6. Tap Restore after you have reached the exact day and time.
Step 7. You will be given an option to either keeping original (which replaces the current file) or having both.
Step 8. According to your choice, hit on the desired option. Preferably, you'll want to keep both so you get the deleted bookmarks as well as keep the new ones.
Recover deleted Safari bookmarks with EaseUS Mac data recovery software
And if you do not have a time machine backup, you should use a third-party Mac data recovery software to get back your Safari bookmarks. Here you can try EaseUS Mac data recovery software. Being professional and powerful, it can help you fully restore Safari bookmarks lost due to deletion, a browser crash, a hard drive restoration and some other reasons. Now follow the guide below to recover deleted Safari bookmarks on Mac in simple steps.
Step 1. Select the disk location (it can be an internal HDD/SSD or a removable storage device) where you lost data and files. Click the Scan button.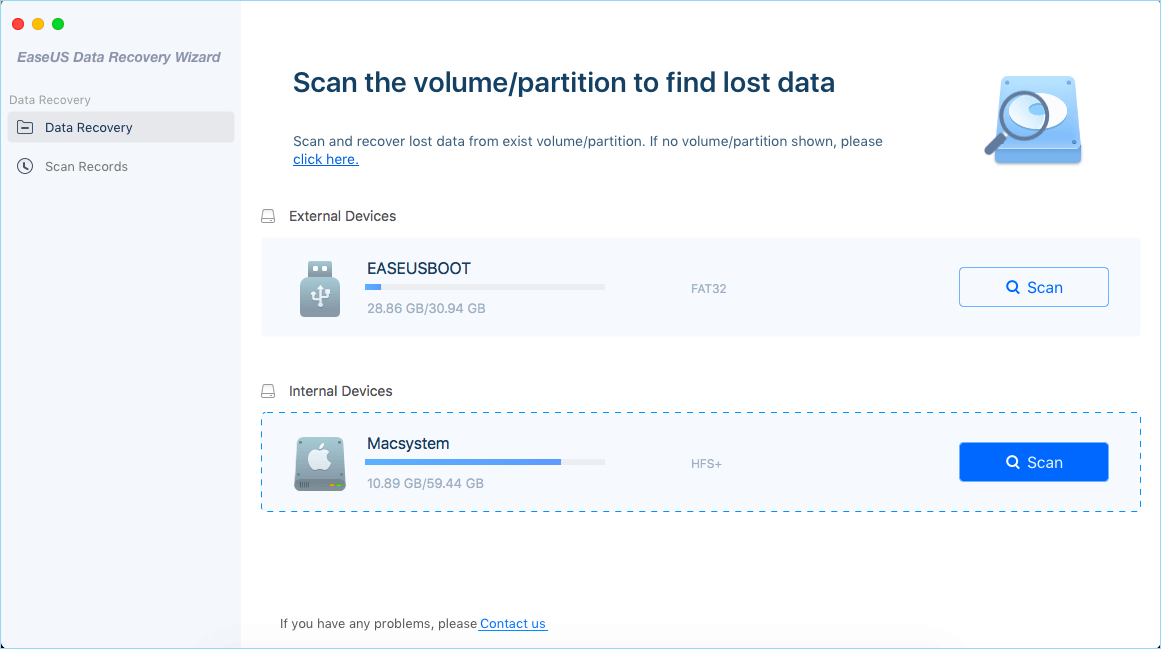 Step 2. EaseUS Data Recovery Wizard for Mac will immediately scan your selected disk volume and display the scanning results on the left pane.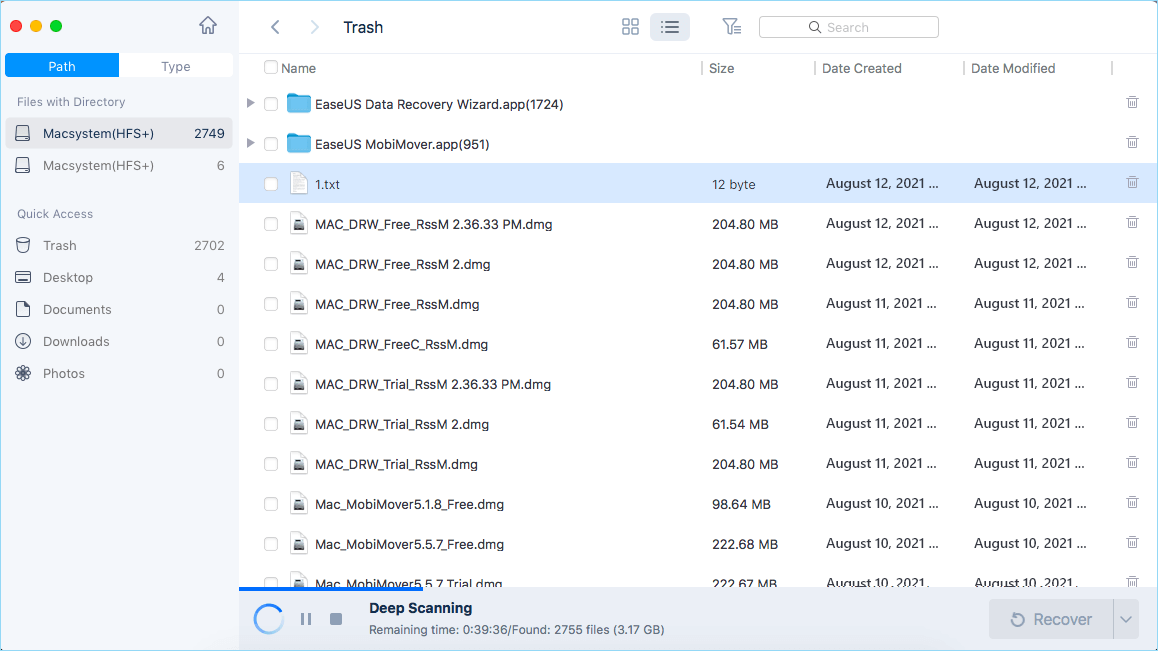 Step 3. In the scan results, select the file(s) and click Recover Now button to have them back.