Is it possible to recover permanently deleted files in Windows 10?
Files are always thought to be deleted permanently once they're removed from the Recycle Bin. Besides emptying the Recycle Bin, you can also permanently delete files in Windows with Shift + Delete. So why is it possible to recover deleted files in Windows 10?
Due to the nature of digital data storage, those "permanently deleted files" are not actually cleared from your computer right away. The data blocks that contain the deleted file are marked as available space for the system and wait to be overwritten by new data on the drive. This fact means that those files are most often recoverable, just so long as they haven't been overwritten. So did you permanently delete your important files or folders on a Windows 10 PC and thought you had no way to get them back? Don't worry! The solution is here.
With this knowledge of storage devices, you will understand that to guarantee a successful recovery, you should not continue to use the storage device after you inadvertently deleted a file. Continuing to use the storage device will risk overwriting those deleted files which will render them unrecoverable.
Note:
If you created a backup that contains the permanently lost files on your PC, you can use File History to undo the permanent file deletion on your PC.
If you don't have a backup, use EaseUS file recovery software as soon as possible to retrieve your permanently deleted files from your computer.
If you accidentally deleted files on Mac, don't worry. Click and follow this link to recover deleted files on Mac immediately.
Method 1. Restore permanently deleted files in Windows 10 for Free from a File History backup
Before using EaseUS Windows 10 data recovery software, you can first try File History - a free backup and restore feature built into Windows 10 that can be used to recover a previous version of a deleted or lost file. To do it:
1. Open the folder that used to contain the deleted file on your Windows 10 PC.
Take note of the path to this folder where your files got permanently deleted.
2. Type File History in the Windows Search bar and open File History.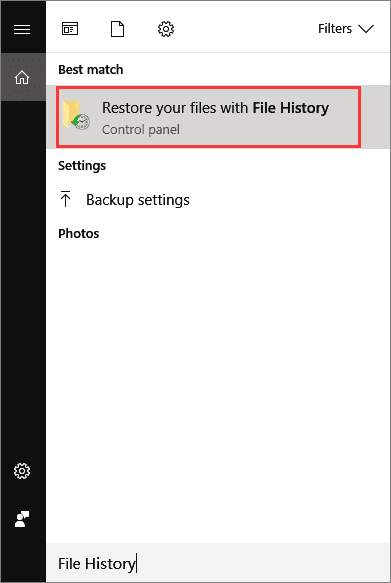 3. Within File History, search for the path to the folder where you lost data, it will display all the files in the most recent backup of that folder. Click the Previous button to locate and select the file you want to retrieve, then click the green Restore button to get it back.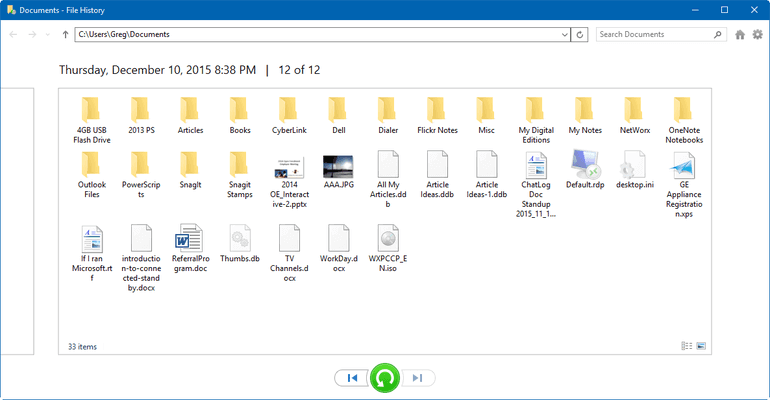 4. If the computer warns you that it already contains a file or folder with the same name, select Replace the file in the destination to get your permanently deleted files back right now.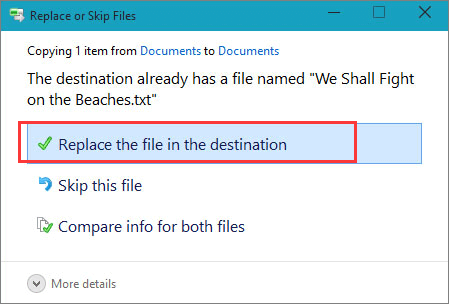 Method 2. Recover Permanently Deleted Files in Windows 10 with Software
If File History doesn't help, EaseUS file recovery software is the best choice for you to restore permanently deleted files. EaseUS Windows 10 data recovery software allows you to recover permanently deleted files in Windows 10 in just a few minutes.
EaseUS Data Recovery Wizard is recognized as the most prominent and quickest file recovery software, especially when it comes to permanently deleted file recovery. Three clicks will be able to recover deleted files in Windows 10/8.1/8/7/XP/Vista: choose a file location -> scan -> recover.
1- Choose a file location
Left-click on the Drive X: (also, a specific folder is supported), where you deleted files permanently.
Click "Scan".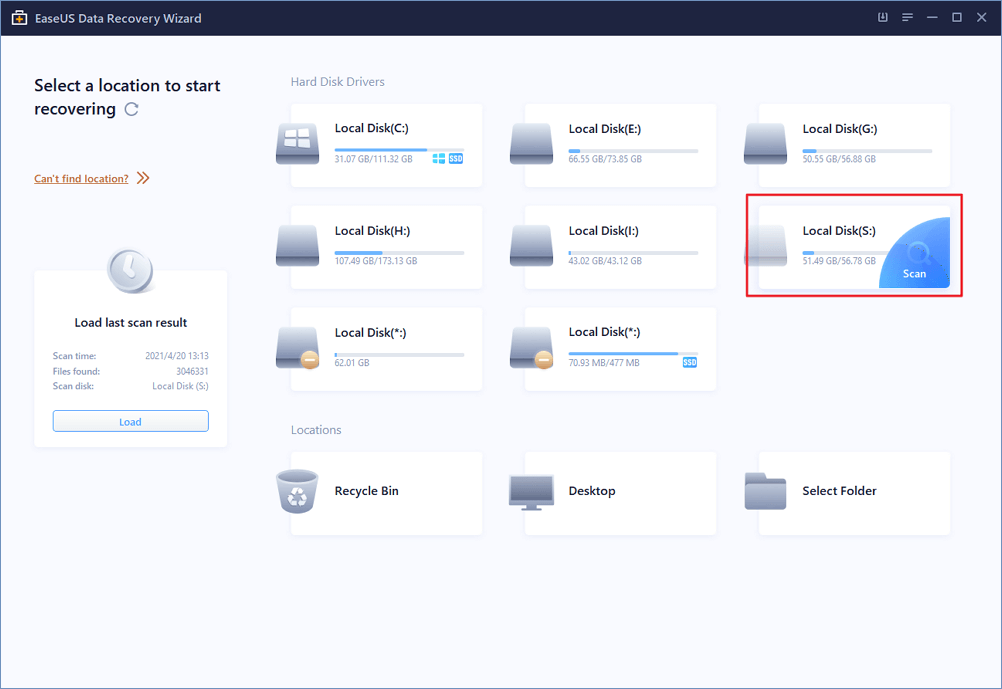 2- Scan
The software automatically starts scanning all over the selected drive.
Soon, a quick scan result comes out and displays in "Deleted files".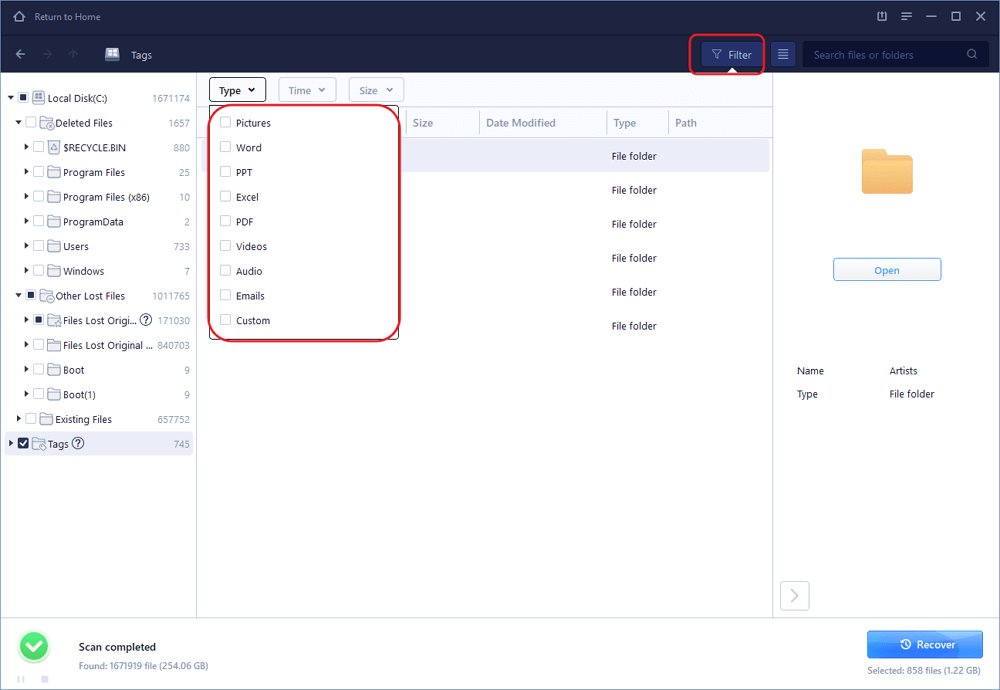 3- Recover
In addition to the "Deleted files" results, check the results in the relevant drive X: or other sections after the scan is over, especially in "Extra Files", where keeps the files that might have lost file names and paths.
Finally, select the wanted files and click "Recover".