Can I repair or recover pictures half greyed out? Urgent!
"I take pictures with my digital camera, create a folder on my computer and drop the pictures into the folder. All works well for a day or two then some of the pictures will gray out. It could be the whole picture or just part of the picture but once the gray starts it no good after that. I thought that the images were just corrupted. Is there any way to fix or recover photos half grayed out?"
Overview of half greyed out photo recovery
Sometimes, you may surprisedly find that your pictures, especially jpeg files saved on the computer, SD card, USB drive or some other devices show up half or full grey/black. At most times, it occurs because your photos are corrupted. This accident happened now and then to many other users and made them lose their data. That's why so many people ask why are my pictures greyed out? digital photos half greyed out, how to fix? Or questions like that.
Actually, unlike photo recovery in the common data loss cases, repairing or recovering half gray images is a little bit difficult. Here you have two ways to try.
First, download EaseUS JPEG repair freeware and try to scan for the lost or corrupted pictures to check if it can help you to recover photos half grayed out.
And if it fails, you might take your PC, hard drive, or other storage devices to the professional data recovery service to repair pictures half grayed out.
Recover photos half grayed out with EaseUS photo recovery software
EaseUS free data recovery software is a powerful and popular tool offers easy and free 2GB data recovery in all complex data loss cases. Now, you can download this utility and try the following guide to find and recover pictures half grayed out.
Step 1. Launch EaseUS data recovery software, select the drive where saves the half grayed out photos and click "Scan" button to move to the next step.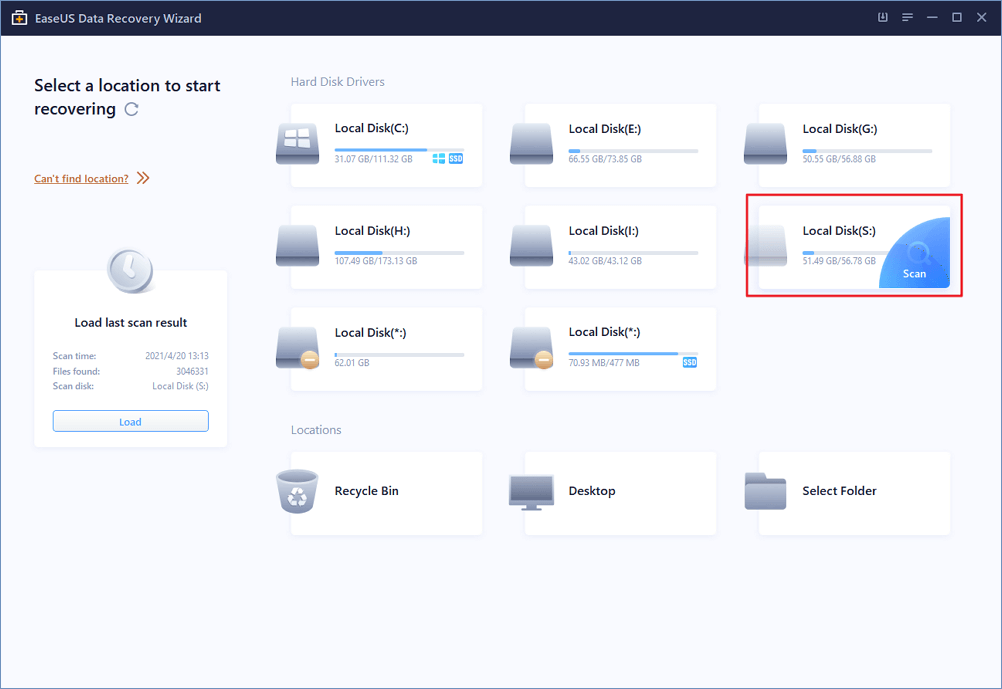 Step 2. A quick scan will start first. After it completed, a deep scan will automatically launch in order to find more files.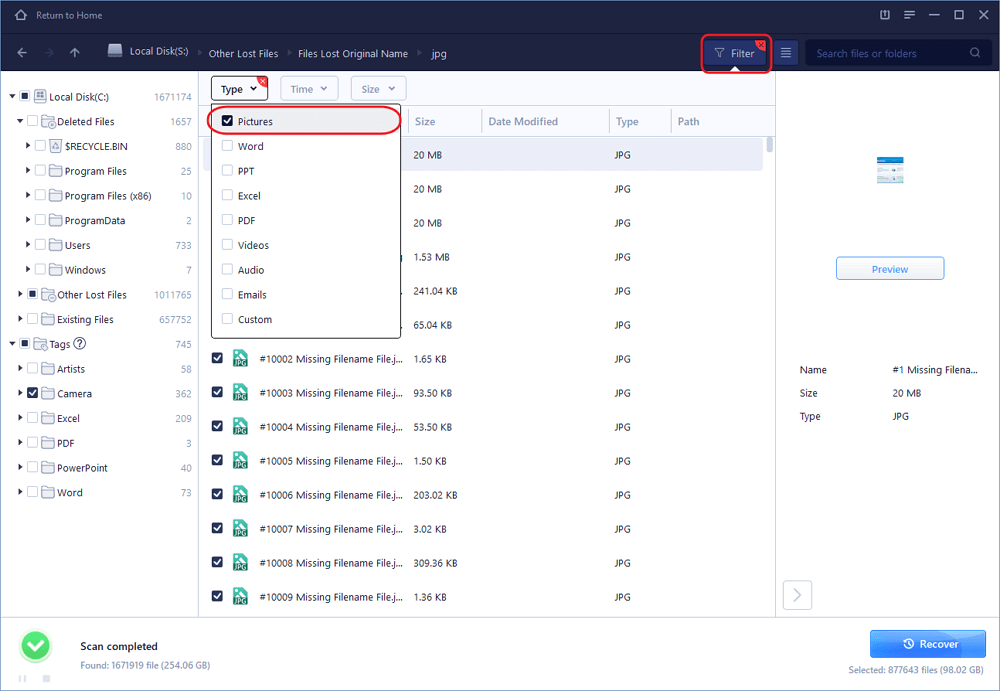 Step 3. After the scan, preview all the listed recoverable half grayed out photos and choose those you want.
Finally, click "Recover" button to retrieve them back. Here, you'd better save all the recovered files on a different drive or device in case of data recovery failure.