Gemma updated on Apr 12, 2022 to Windows System To Go | How-to Articles
| Workable Solutions | Step-by-step Troubleshooting |
| --- | --- |
| 1. Overview of Windows To Go | Before you jump more into the deeper details, you have to know what is Windows To Go...Full steps |
| 2. Windows 10 To Go Download | Microsoft has discontinued Windows To Go. Unfortunately, due to these restrictions...Full steps |
| 3. Windows To Go vs Download ISO Image | The features of Windows To Go and Download ISO Image and the major differences between...Full steps |
You may have heard of the term "Portable System USB". It has become quite popular because it's an easy way to run the Windows operating system without a traditional download and install.
The portable system USB helps you load and run the operating system by connecting the portable USB with a computer. The USB has the operating system image built on it already. Using them gives you a quick way to access Windows operating system on any computer.
In our article, you will learn a detailed introduction to Windows To Go and its primary functions. Also, you will see all the system versions that support Windows To Go. Without wasting any time, let's see everything in detail now.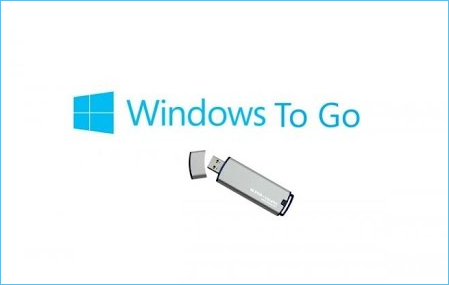 Overview of Windows To Go
Before you jump more into the deeper details, you have to know what is Windows To Go. Therefore, let's see below about it.
Windows To Go
Consider an example that your workplace has a computer that runs Windows 10 operating system. But, the system at your home runs Windows 11. What will you do if you have to work from home?
Well, that's why there is a need for Windows To Go. It helps you to boot Windows operating system just using a USB device. YES! You heard that right. You don't have to load or install anything. Plugin your USB drive, and you are all set to work on Windows 10.
Windows To Go is a brilliant feature made by Microsoft. It allows you to create an image of your Windows 10 operating system and load it directly using your USB drive to any computer.
Main Functions of Windows To Go
Plug and Play: You can plug your external USB drive, and it will start to load the Windows operating system image through it.
Data Loss Prevention: Windows To Go ensures that no data is lost if you accidentally remove the external USB drive. It gives you 60 seconds to plug the USB again. After that time, the system safely shuts down.
Automatic Drivers Installation: While booting from Windows To Go, it automatically installs all the necessary hardware drivers to run smoothly with your computer.
Supported System Versions
Windows To Go feature is provided with Windows 8 Enterprise, Windows 8.1 Enterprise, Windows 10 Education, and Windows 10 Enterprise versions. However, the Windows 10 versions after May 2020 update do not support Windows To Go feature.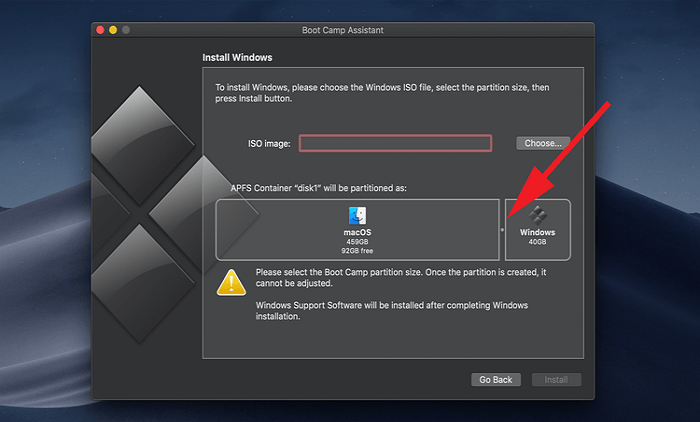 Windows 10 To Go Download
Microsoft has discontinued Windows To Go. Unfortunately, due to these restrictions, you won't be able to download and use Windows To Go. Unfortunately, it won't work in Windows 11 as well.
But, nothing to worry about, as there is a simple solution to getting Windows 10 To Go. You can use EaseUS OS2Go software that can do the job for you in simple steps.
EaseUS OS2Go
EaseUS OS2Go uses Windows To Go's functions. It has no restrictions or constraints, so it works with all Windows 8/10/11 system versions. Along with its Windows To Go functions, it gives you the option to create Windows Installation Media.
Note: If you want to download Windows 11 ISO files, use EaseUS OS2Go to download ISO files within a few clicks.
Features
Create Portable Windows: Using EaseUS OS2Go, you can create a portable Windows for Windows 10/11.
Mac usable Windows: Another top feature of EaseUS OS2Go is that it can create bootable Windows USB for macOS.
User-Friendly Interface: It has an excellent and straightforward user interface that allows the creation of portable Windows To Go USB drives with just a few clicks.
Multiple Computers Support: The Windows 10 To Go USB created by it can be used in various computers simultaneously on a network.
Cost-Effective: The solutions provided by EaseUS OS2Go and cost-effective and hence proves to be much cheaper than buying hard drives for Windows installation.
24/7 Technical Support: EaseUS is trustable because of its dedicated professional team. You can reach out to them anytime you run into any problem using their OS2Go software.
Steps to use EaseUS OS2Go
Step 1. Install EaseUS OS2Go on your Windows computer, it will display your system drive's used space. Plug in a USB drive that is larger than the system drive used space. Choose the target USB drive and click Next to continue.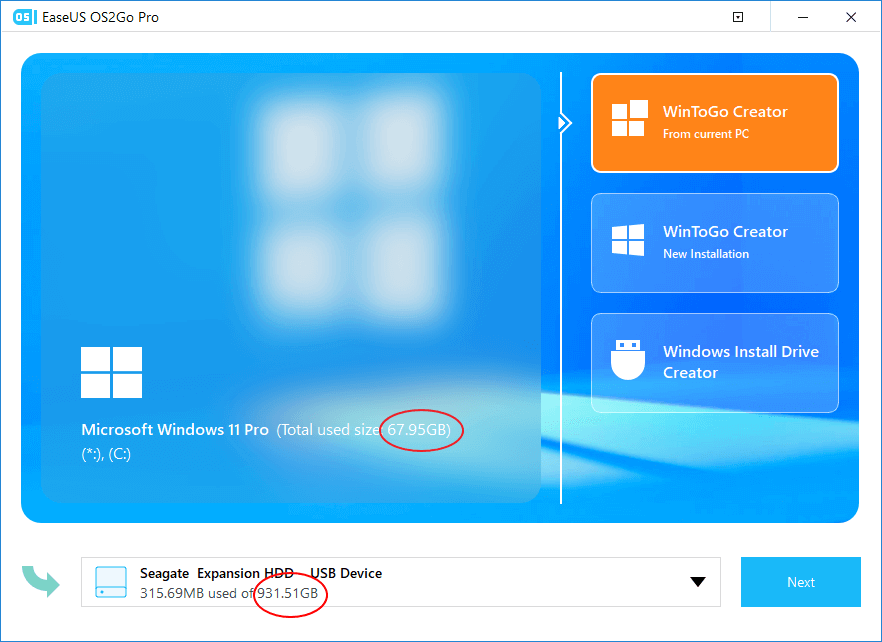 Step 2. EaseUS OS2Go will notify you that the following operation would delete all data on your drive. Make sure that you have backed up all the important data. Click the Continue button to proceed.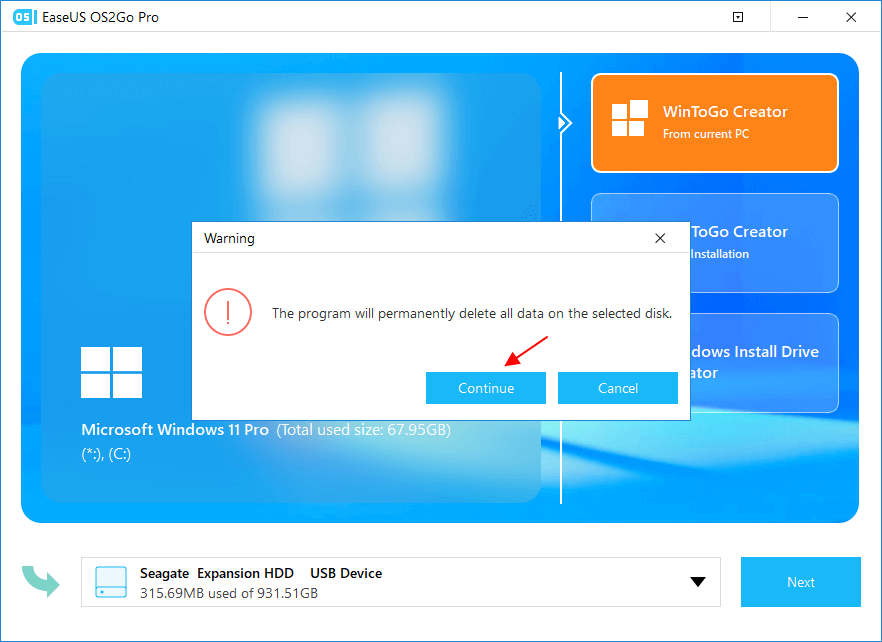 Step 3. Adjust disk layout. The default disk layout on the target drive will be exactly the same as the resource drive. You could also edit the layout according to your needs. Tick the option there if you're using a Solid State Drive as the Windows bootable drive. Next, click Proceed.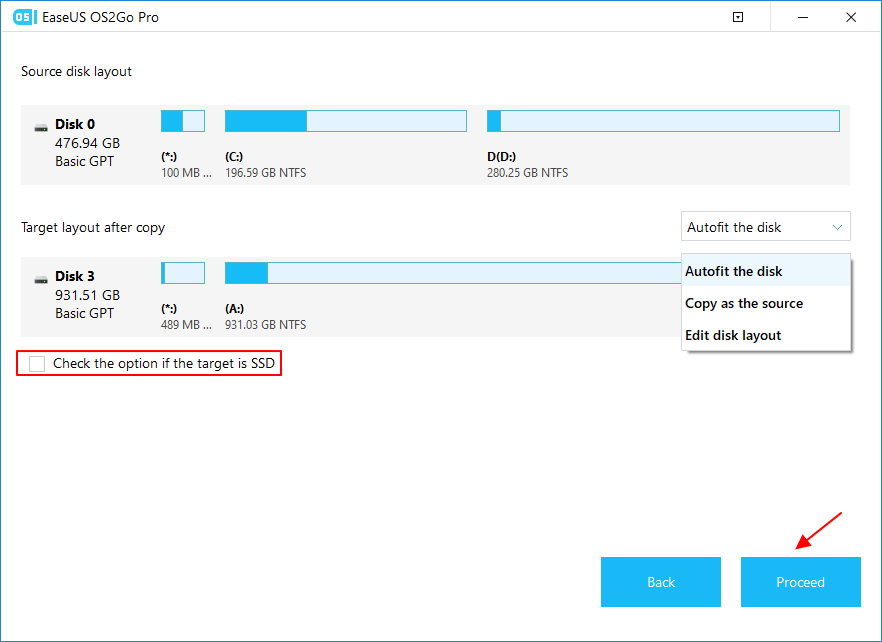 Step 4. Then EaseUS OS2Go will start to create the portable USB drive. It usually takes a while depending on your OS and Network condition. When the progress reaches 100%, the USB drive should be bootable now.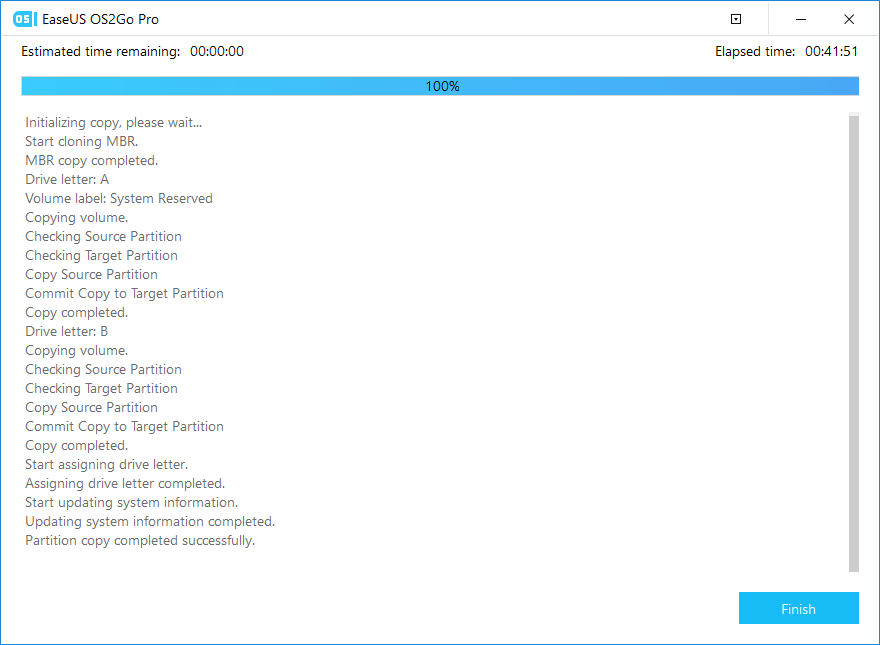 Step 5. Insert the portable Windows USB and start your computer. Press the required key (F2, DEL, F10...) to access BIOS. Choose to boot from the USB disk.
Note: Please make sure that the boot mode (UEFI or Legacy) of the portable USB and your target computer are the same, otherwise you may not be able to boot.
Windows To Go vs Download ISO Image
The features of Windows To Go and Download ISO Image and the major differences between the two are listed below.
Portable System USB drive by Windows To Go.
A portable system USB drive has the Windows 10 images built upon it. That means you have the complete working version of Windows on an external USB drive. You have to plug it into your computer and boot your Windows directly from it.
Windows Installation Media (Download ISO Image)
Windows installation media, e.g. an external USB with download Windows ISO image, is different from portable System USB. It has the Windows setup on it. You use this installation media to install a Windows OS on your computer.

Difference between Windows To Go vs Windows Installation Media
In simple terms, Windows installation media helps you install the copy of the Windows operating system on your computer through the ISO setup of Windows. At the same time, Windows To Go gives a portable system USB with the OS already installed on it.
Conclusion
The Windows To Go feature by Microsoft became popular upon its release. It was released to help enterprises deal with changing Windows environment needs. Using just a USB, you could make a quick workaround and have a working Windows 10 operating system in portable form.
Initially, the support for Windows To Go was available in only a few versions of Microsoft Windows. Later on, after the May 2020 update of Windows 10, Microsoft discontinued its support for the Windows To Go feature.
But, even though Microsoft does not support Windows To Go, you can still have it for all Windows versions, including Windows 11. EaseUS OS2Go is the reliable software that makes it possible to have Windows To Go functionality within simple clicks.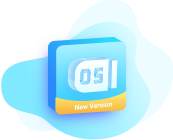 EaseUS OS2Go
Create portable Windows to USB
Copy installed Windows OS to USB
Clone Winodws OS drive to USB
Run Windows 11 on any PC
Run Windows 11 on unsupported PC
Run Windows 11/10 on a Mac
Download Now