The benefits that you get from portable Windows are unparalleled. You can store your Windows system on a portable USB drive and use it anytime without hassle. Microsoft Windows To Go feature allows the users to create a portable Windows drive. The most known benefit that users get from creating a portable Windows is efficiency. Since you can carry the system, your workflow does not get disturbed. However, the Windows To Go feature comes with a limitation that is a major concern for users. You must run Windows 8 Enterprise, Windows 10 Enterprise, and Windows Education versions. What's more, you can only use the Microsoft certificated USB drive. If your system has a basic Windows version, the feature might not be available. In such cases, users have to rely on third-party software to create a Windows portable USB drive to meet their work and entertainment needs on the transit.
How To Create a Windows To Go USB?
The limitations of Windows To Go can be overpowered with third-party software. Since several alternatives are available in the market, selecting the right software can be a daunting task. EaseUS OS2Go is a portable Windows tool that has been used by users worldwide. The software allows you to clone your Windows operating system onto the USB drive without complicated steps. EaseUS OS2Go is the perfect alternative to Windows To Go as it allows users to create a portable USB, and is not limited by the Windows version. It doesn't matter which Windows version you use. EaseUS OS2Go is compatible with the latest Windows 11. Not only this, the software does not require any specifically certified USB drives.
EaseUS OS2Go
Migrate Windows 11/10 to a portable drive, along with programs, games, and files in the system drive
Restore the cloned Windows operating system to a different computer anytime and anywhere
Run Windows on a macOS device without creating dual boot systems
By following simple steps and procedures, you can create a portable Windows system drive on both enterprise and non-enterprise editions of the OS. 
Step 1. Install EaseUS OS2Go on your Windows computer, it will display your system drive's used space. Plug in a USB drive that is larger than the system drive used space. Choose the target USB drive and click Next to continue.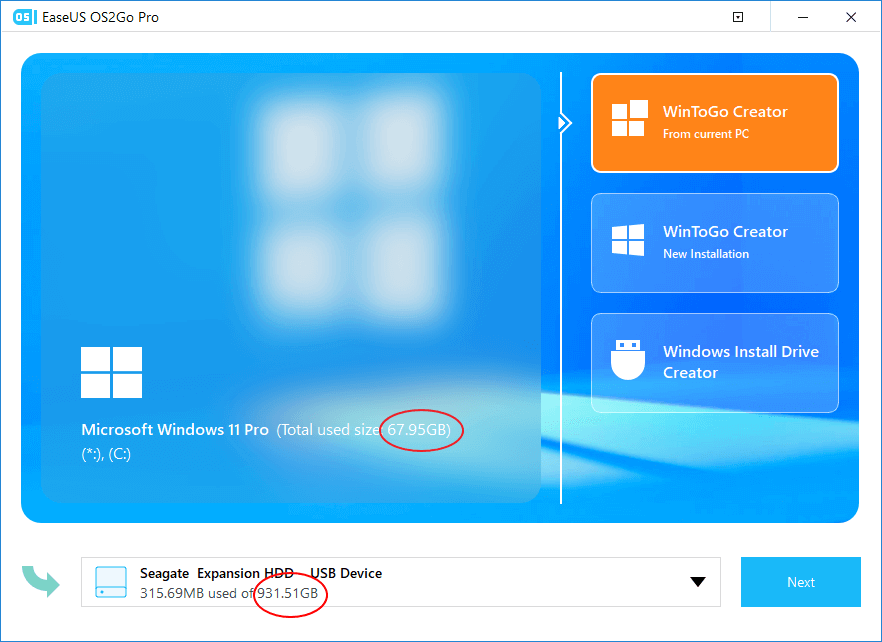 Step 2. EaseUS OS2Go will notify you that the following operation would delete all data on your drive. Make sure that you have backed up all the important data. Click the Continue button to proceed.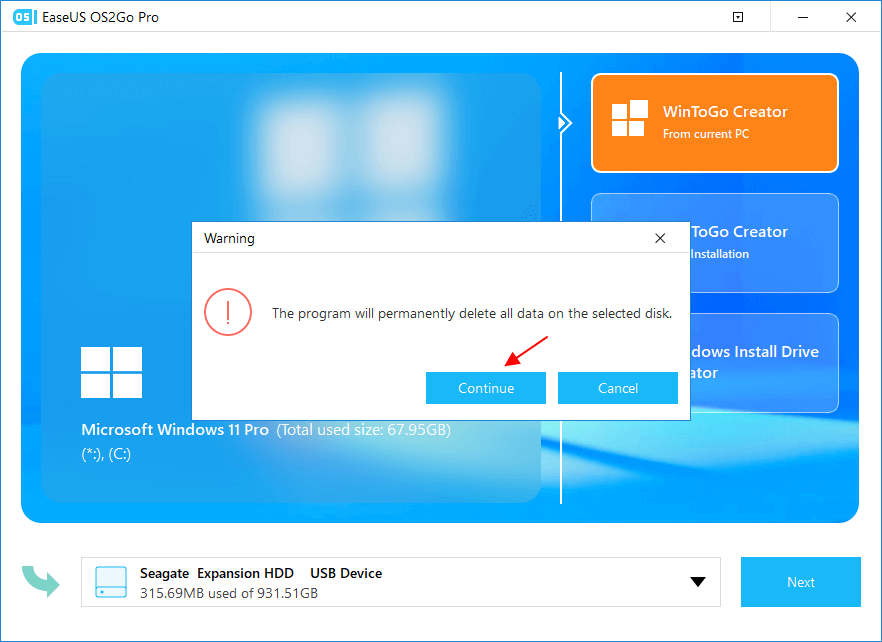 Step 3. Adjust disk layout. The default disk layout on the target drive will be exactly the same as the resource drive. You could also edit the layout according to your needs. Tick the option there if you're using a Solid State Drive as the Windows bootable drive. Next, click Proceed.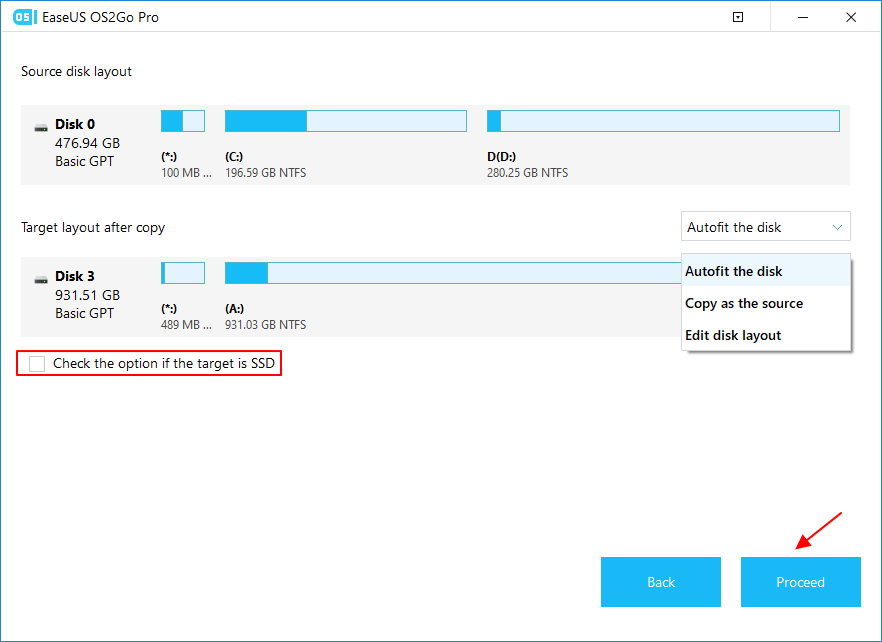 Step 4. Then EaseUS OS2Go will start to create the portable USB drive. It usually takes a while depending on your OS and Network condition. When the progress reaches 100%, the USB drive should be bootable now.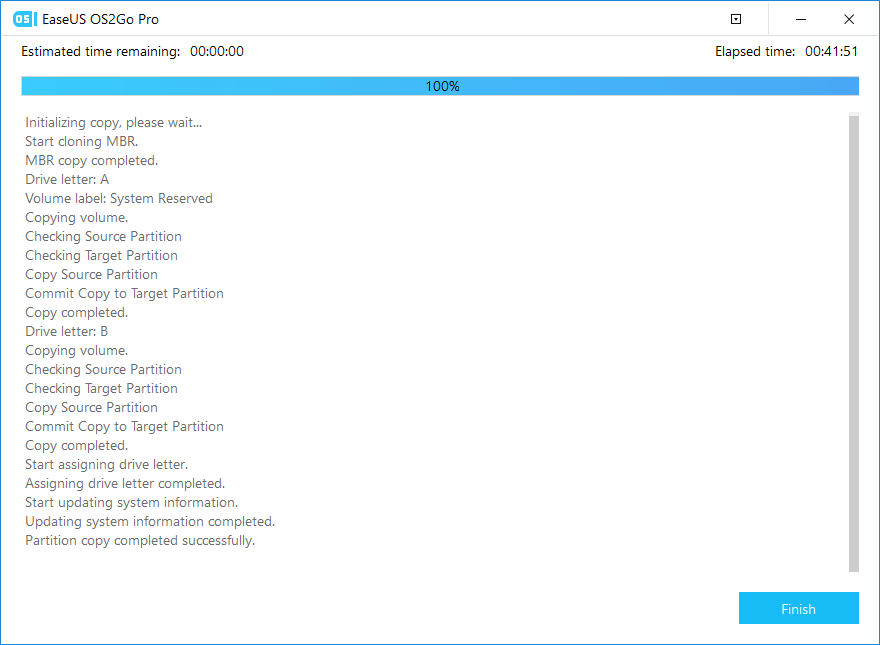 Step 5. Insert the portable Windows USB and start your computer. Press the required key (F2, DEL, F10...) to access BIOS. Choose to boot from the USB disk.
Note: Please make sure that the boot mode (UEFI or Legacy) of the portable USB and your target computer are the same, otherwise you may not be able to boot.
OS2Go vs Windows Media Creation Tool
Many readers get confused about portable and bootable USB drives. In simple terms, a portable USB drive allows you to take your own Windows system at your convenience. You can directly boot your Windows from the USB drive on other systems as well. On the other side, a bootable USB drive allows you to boot the computer from the file system present on the flash drive. The Windows Media Creation Tool is used to help you create a bootable USB drive. The flash drive can be further used to reinstall Windows on the system in case of boot failures.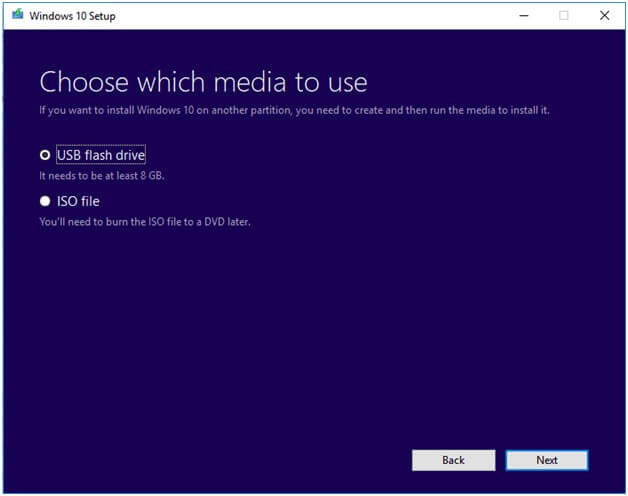 Conclusion
Creating a Windows To Go USB drive is actually to create a portable USB drive of your computer's system. As there are many limitations for users to use Windows To Go, the best way is to choose an alternative - EaseUS OS2Go. It's good because of the extended support and minimal interface. If you wish to create a portable Windows drive, you can use EaseUS OS2Go and eliminate the limitations present in the native tool of Windows.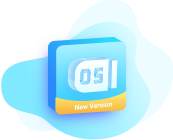 EaseUS OS2Go
Create portable Windows to USB
Copy installed Windows OS to USB
Clone Winodws OS drive to USB
Run Windows 11 on any PC
Run Windows 11 on unsupported PC
Run Windows 11/10 on a Mac
Download Now