Jean updated on Mar 16, 2022 to Windows System To Go | How-to Articles
What is Windows to USB software?
Did you know you can install and run a full copy of Windows from a USB drive? In Windows 8 Enterprise, Microsoft introduced "Windows To Go," a portable operating system that fits on a USB in your pocket. Microsoft has actively supported this feature in Windows 10.
Windows to USB software goes by many names, including Windows installation disks, bootable USB creation tools, and the most popular and accurate term is Windows To Go.
Users can use Microsoft's Windows 10 Media Creation Tool to restore a PC, perform a clean install, or create a bootable install USB drive, DVD or ISO file to install Windows 10 on another computer. This feature is designed to allow employees to take their work environment with them, but keeping a copy of your Windows on a flash drive may help for backups, or if you frequently use a public computer OS that lacks preferences/applications or has limited OS.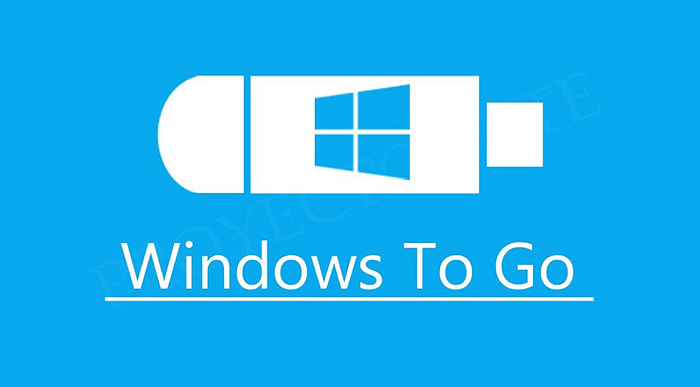 In this article, we will discuss a comprehensive Windows To Go alternative - EaseUS OS2Go.
Where can I download Windows to USB creation software?
Say you travel a lot and need a computer, but don't want to pay the extra weight loss. You can fix this problem by installing Windows on a USB flash drive. If you have access to a monitor, keyboard and mouse, you can stay productive no matter where you are. 
Also, having a portable Windows will come in handy if your PC is having startup problems. With Portable Windows, you can successfully boot your machine and restore your files. However, Windows To Go has strict requirements for Windows OS version and certified USB. Windows To Go certified USB drives are built for high random read/write speeds, the host should have a 1 GHz or faster processor, and 2 GB or more of RAM, among many other requirements.
But the EaseUS Windows to USB software doesn't have any requirements. It's very simple and easy to download, and the installation process is quick and easy. Once installed, this portable Windows drive can be taken anywhere and used on any machine. It supports all USB drives and memory sticks of various brands.
The download is safe and easy, and you can install it by clicking the download button or by visiting the official product page - EaseUS OS2Go.
How to use portable/bootable Windows to USB software?
EaseUS OS2Go is the best free Windows To Go Creator that allows you to install and run Windows OS on an external hard drive or USB flash drive, or you can clone Windows 11/10 to a USB drive as Windows To Go workspace.
EaseUS OS2Go also allows you to create a Windows installation USB flash drive from a Windows 10/8.1/8/7/Vista/2008/2012/2016 ISO file, allowing you to install Windows from a USB flash drive. Finally, EaseUS OS2Go can help you create a bootable Windows PE USB drive by transferring the contents of Windows PE to a USB device and making the USB drive bootable. Other essential features include:
An easy-to-use wizard interface provides step-by-step instructions for generating a Windows To Go USB drive.
Windows To Go is created using ISO/WIM/ESD/SWM/VHD/VHDX image files or CD/DVD drives.
Clone an existing Windows operating system (Windows 7 or later) to a USB drive as a Windows To Go workspace.
It can create a Windows USB for MacBooks, iMacs and Mac minis running Windows.
EaseUS OS2Go is your software of choice for users who may need to install two operating systems on one computer.
Step 1. Install EaseUS OS2Go on your Windows computer, it will display your system drive's used space. Plug in a USB drive that is larger than the system drive used space. Choose the target USB drive and click Next to continue.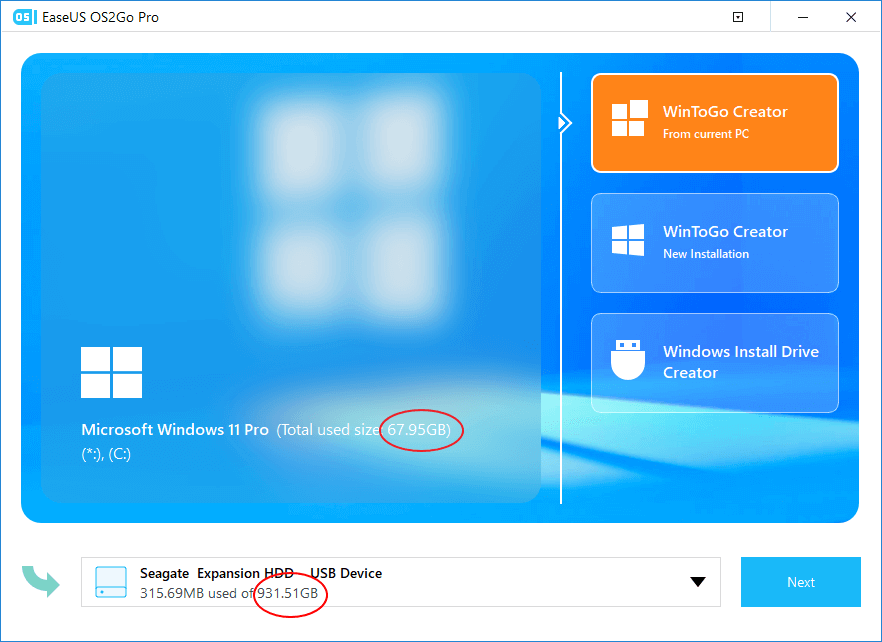 Step 2. EaseUS OS2Go will notify you that the following operation would delete all data on your drive. Make sure that you have backed up all the important data. Click the Continue button to proceed.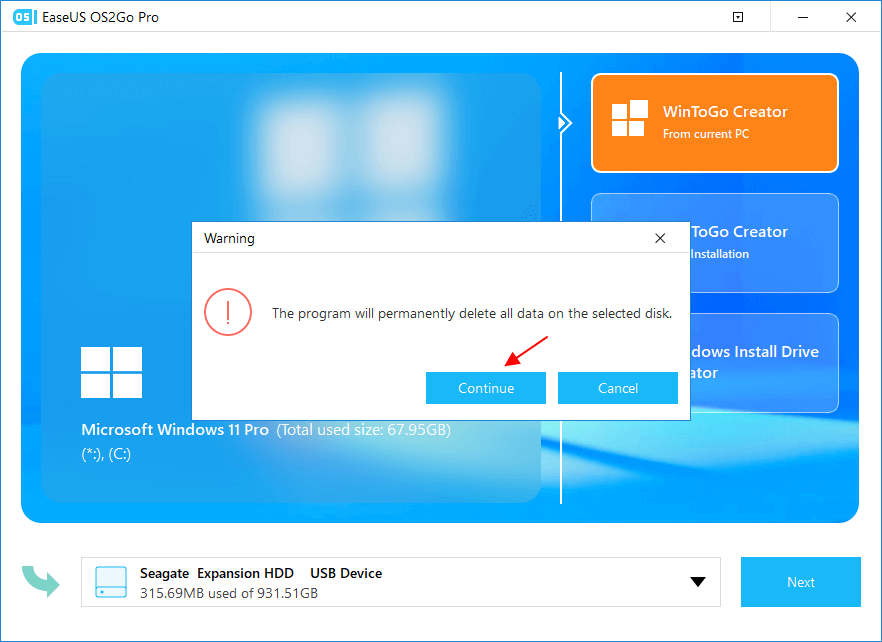 Step 3. Adjust disk layout. The default disk layout on the target drive will be exactly the same as the resource drive. You could also edit the layout according to your needs. Tick the option there if you're using a Solid State Drive as the Windows bootable drive. Next, click Proceed.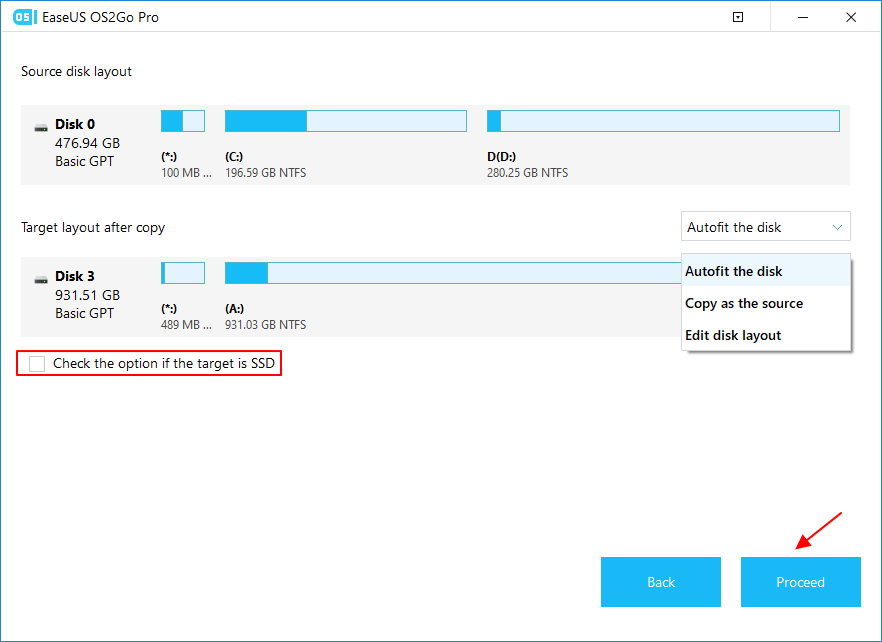 Step 4. Then EaseUS OS2Go will start to create the portable USB drive. It usually takes a while depending on your OS and Network condition. When the progress reaches 100%, the USB drive should be bootable now.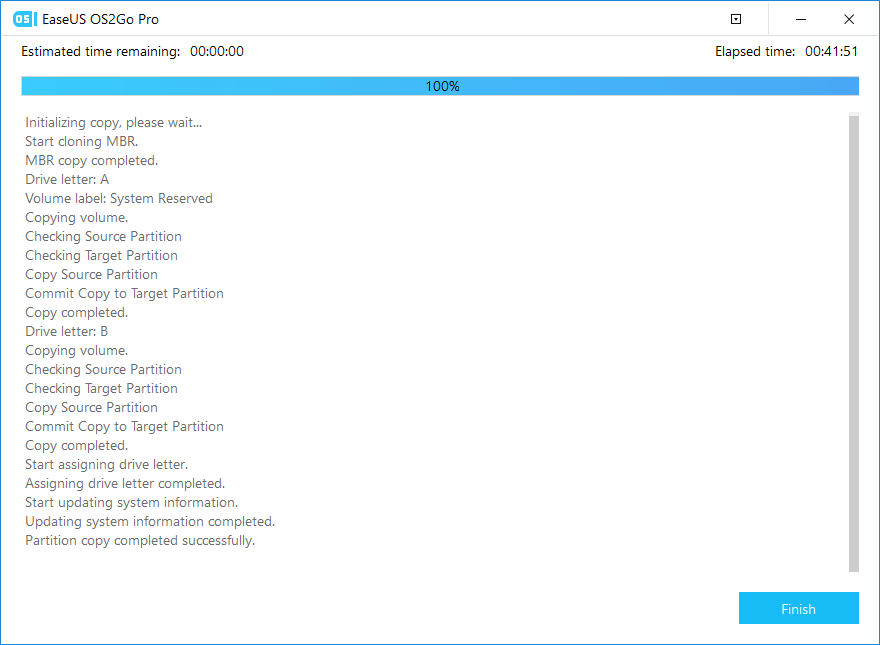 Step 5. Insert the portable Windows USB and start your computer. Press the required key (F2, DEL, F10...) to access BIOS. Choose to boot from the USB disk.
Note: Please make sure that the boot mode (UEFI or Legacy) of the portable USB and your target computer are the same, otherwise you may not be able to boot.
Conclusion
To sum up, what has been said so far, EaseUS OS2Go is a solid Windows to USB software download to quickly build a Windows 11 bootable USB stick. You can use it to install Windows 11 on a new PC, repair your device, or dual-boot Windows 10 and Windows 11. Download and try it out!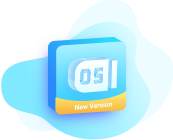 EaseUS OS2Go
Create portable Windows to USB
Copy installed Windows OS to USB
Clone Winodws OS drive to USB
Run Windows 11 on any PC
Run Windows 11 on unsupported PC
Run Windows 11/10 on a Mac
Download Now