Searching for Rufus alternatives that are more capable and robust than the original Rufus application? In this article, we will look at some of the best alternatives to Rufus. Furthermore, we will look at each alternative's features, which include similar functions as well as distinct features. By the end of this article, you will evaluate the best alternative that is ideal for you. So let's now take a closer look at each available alternative.
What's Rufus? 
Rufus is a software utility that allows you to make a bootable USB drive. You can install Windows 10 using Rufus. It is a handy tool because it can generate multiboot USBs by installing multiple operating systems on the same device. This software program allows you to format USB flash devices with basic and advanced choices.
It can add bootable or non-bootable media to USB devices and flash drives. It is necessary to create a quick toolkit for your Windows utilities. It assists you in resolving any issue that is causing a hindrance to the performance of your PC.
Why Do You Need Rufus Alternatives? 
When you encounter issues with Rufus like it cannot create a bootable USB, you can not get support, or Rufus can not meet your actual demand by showing issues such as: 
1. Rufus not booting UEFI. 
2. Rufus is not responding. 
4. Rufus does not have enough space 
5. Rufus not opening in Windows 10. 
6. Rufus does not see a hard drive. `
You need an alternative to help you get over these issues. Also, Rufus only supports Windows machines, which means that Mac and Linux users still need an option with similar features. 
Best 3 Rufus Alternatives for Windows 
Rufus is an error-free, super-fast, and multiple platform support and doesn't need any installation once downloaded. But still, there are inevitable glitches that make it stop working and pointless for you. To avoid such vices and work efficiently, you need some alternatives. 
There are many alternatives for Rufus available in the market, but most of them do not work as tremendous or provide the availability and stability needed. We have picked the three best Rufus alternatives for Windows that can help you build a bootable Windows drive. 
Etcher is an open-source utility. It is used to burn .iso and .img files in the operating system to create a live SD card and USB flash drive. This software provides a great function called image validation which verifies the system image and removable drive before flashing. 
Along with this, this software offers some fantastic features that make it a complete replacement for the Rufus image flashing tool.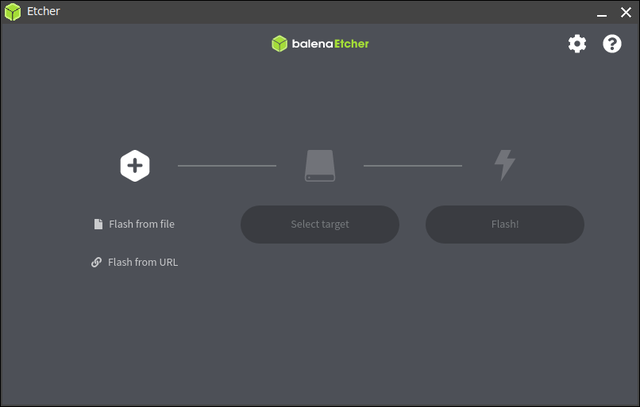 Highlighted Features 
Fast in flashing images. 
Has a very simple and straightforward interface. 
It works faster than Rufus. 
It does not wipe or alter the entire hard drive. 
Ensures proper burning of images
It supports system images. 
It is hard-drive friendly.  
It supports Windows, Mac OS, and Linux 
Pros 
Available for free
High speed software 
100% reliable software 
Support OS and system images
Cons 
User might lose data 
It is comparatively large software 
All in all, Etcher is a full-fledged program and a complete replacement for the Rufus image flashing tool. 
Windows Media Creation Tool developed by Microsoft lets you install Windows 10 easily on your PC. The Media Creation Tool allows you to create your own bootable USB and detect compatible software to download the latest iOS image from Windows 10.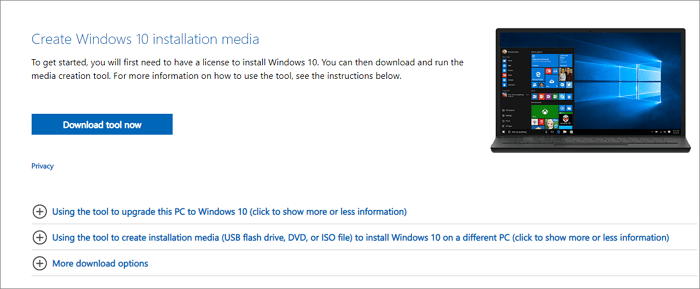 Features
It does not slow down the system. 
It has a user-friendly interface. 
It automatically creates a bootable USB. 
It can detect your system configuration on its own. 
It automatically builds a bootable USB. 
Pros
Simple to use UI. 
It is capable of creating installation media for another PC 
Users can use the bootable media to install the Windows 10
Cons 
It slows down the file flashing process. 
Takes time in prepare and installation 
Limited to Windows only.
In a word, if you only want to flash your Windows, then this is the most trusted and reputable tool. 
Related Post: Rufus vs. Windows Media Creation Tool: Everything You Need to Know
If you want an easy and affordable tool that can let you create a portable Windows To Go USB drive in simple clicks, this tool can be your best choice.  EaseUS OS2Go is a compatible tool that significantly benefits you when your computer suffers from a boot failure, or you want to play Windows-based games on a Mac.
Features: 
Capable of copying or creating portable Windows system drive for Mac and Windows Operating system 
It does not require installing boot camp specifically for Mac 
Provide consistency in smooth running of apps 
Completely safe and reliable software 
Available for a free trial 
Easy to carry in a USB drive 
Pros: 
It lets you install Windows on Mac without boot camp.  
It can serve as many users as possible. 
Cons 
Comparison and Conclusion 
To summarise, most of the Rufus alternatives have better features and are more compatible than the original Rufus.
The key difference Rufus and EaseUS OS2Go have is that Rufus is used in creating bootable USB drives in Window ISO files for installation purposes, while EaseUS OS2Go can clone/copy a Windows system drive on a USB device and make it bootable on any PC. Rufus, On one hand, is exclusively accessible for Windows machines. On the other hand, EaseUS OS2Go supports both Windows and Mac. 
Now that we have discussed all of the features, you can easily choose the one that best suits your requirements. When you're in a hurry, though, don't be picky; instead, be selective and select an efficient and intuitive tool for performance. We recommend that you give EaseUS OS2Go a try.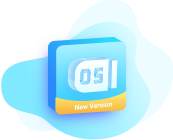 EaseUS OS2Go
Create portable Windows to USB
Copy installed Windows OS to USB
Clone Winodws OS drive to USB
Run Windows 11 on any PC
Run Windows 11 on unsupported PC
Run Windows 11/10 on a Mac
Download Now