Problem: Unable to create bootable USB with Rufus
"Recently I bought a second-hand PC without an optical drive. Even though I was OK with it during the initial phase later, I had the requirement to use a bootable USB stick. So I tried to install it with the help of Rufus' built-in Free DOS image. But I constantly faced troubles since the PC intended to write the NTFS structure while I chose the MBR structure. The boot-up process regularly hangs up after trying to write the MBR with an error message.
Warning: Could not obtain exclusive rights. Retrying with write sharing enabled..."
So technically, Rufus is a device that has been used to create bootable flash USB drives. While the general technical population nowadays goes for other system techniques using the NTFS structure in the latest Windows 10 operating system. But regardless of the other techniques available, the availability of Rufus has become a necessity in most computers. It has become pretty compulsory for the Windows system to have Rufus. But Rufus can't create bootable USB with the MBR technique.  It is an open-source utility that is free.
As a result, it is pretty hard to avail of customer service for issues caused by Rufus.
How to Make a Bootable USB for Windows Without Rufus
As we have seen, Rufus is a simple technique used for creating bootable USB. But because of the advanced complications, people sort out other techniques. One of the most common techniques available for creating a bootable USB is downloading ISO files to create a Windows Media creation tool and then installing Windows. Here we have offered a step-by-step solution on installing Windows 10 and starting a bootable USB for Windows. Let us now consider that the personal computer used contains an advanced Windows 10 operating system.
Before installation, ensure that your PC has a Windows utility program disk part flight, 8GB USB drive, and ISO file suitable for your operating system.
Step 1. Download and then run the Microsoft media creation tool. Once the installation is complete, choose the option to create installation media for another PC.
Step 2. Later, select the suitable ISO file the media will implement on how to create a bootable USB.
Step 3. So, for example, if you have Windows 10 operating system, select an ISO file suitable for Windows 10 and download it automatically.
Step 4. Once completed, you can store the backup file in a hard disc or CD drive for future usage.
Step 5. Click the Finish button to close the files.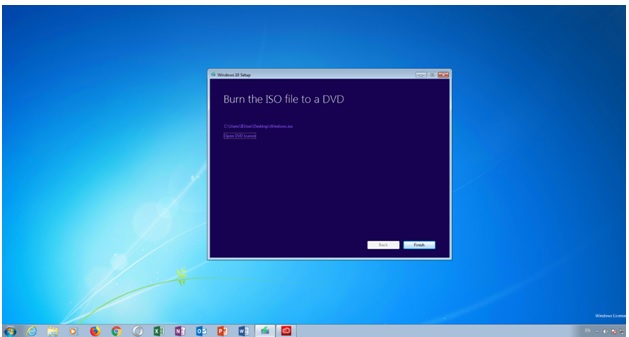 This has been one of the famous technologies used, but you can also use the other techniques available, like Rufus (which has been quite successful in some computers) and Command prompt utility.
Do You Need a Portable USB Drive for Windows?
We know that Rufus is for people to create a bootable USB drive with a downloaded Windows iso file, and it's used to clean install Windows operating system on a computer.
However, some people aren't looking for the same thing. They just want to put their Windows operating system on a USB drive and make it bootable. This is not what Rufus does, but EaseUS OS2Go.
EaseUS OS2Go offers you a chance to create a portable Windows 11 USB drive and other Windows versions. Instead of carrying the laptop as extra baggage, this software allows you to carry out a portable Windows system for external usage and find recovery. Supporting Windows operating systems include Windows 7, Windows 8, Windows 10, Windows 11. With the help of this technology, you will create your system, run an emergency bootable disk, implement the latest technology Windows version in each system to operate the users.
It's simple to create a Windows portable USB drive with EaseUS OS2Go:
Step 1. Install EaseUS OS2Go on your Windows computer, it will display your system drive's used space. Plug in a USB drive that is larger than the system drive used space. Choose the target USB drive and click Next to continue.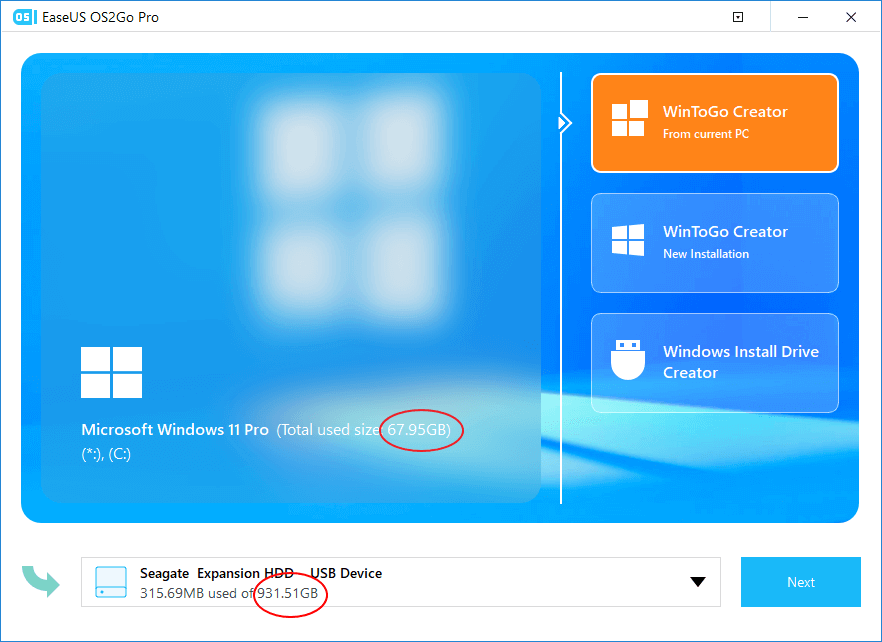 Step 2. EaseUS OS2Go will notify you that the following operation would delete all data on your drive. Make sure that you have backed up all the important data. Click the Continue button to proceed.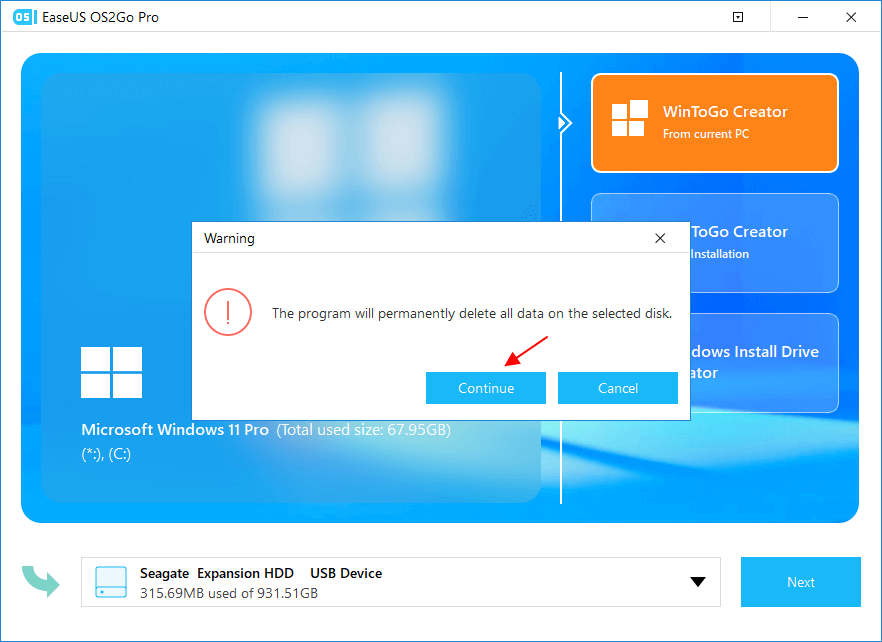 Step 3. Adjust disk layout. The default disk layout on the target drive will be exactly the same as the resource drive. You could also edit the layout according to your needs. Tick the option there if you're using a Solid State Drive as the Windows bootable drive. Next, click Proceed.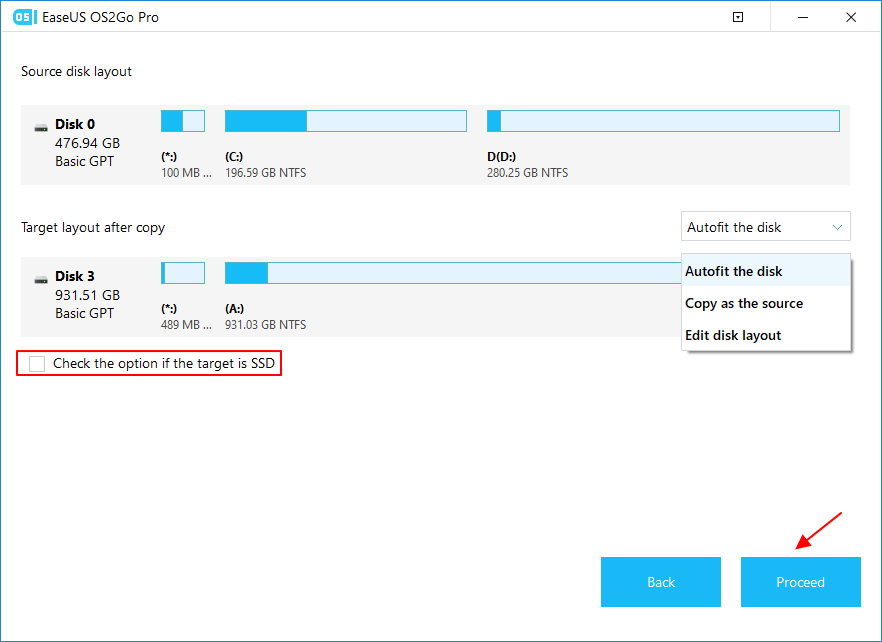 Step 4. Then EaseUS OS2Go will start to create the portable USB drive. It usually takes a while depending on your OS and Network condition. When the progress reaches 100%, the USB drive should be bootable now.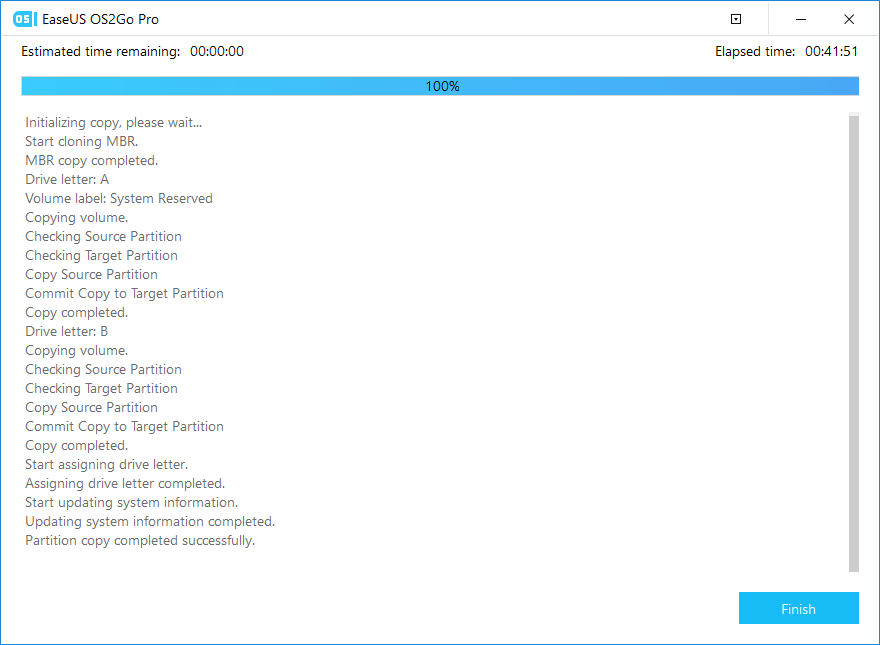 Step 5. Insert the portable Windows USB and start your computer. Press the required key (F2, DEL, F10...) to access BIOS. Choose to boot from the USB disk.
Note: Please make sure that the boot mode (UEFI or Legacy) of the portable USB and your target computer are the same, otherwise you may not be able to boot.
Conclusion
Having a bootable USB drive is essential for maintaining the system flow that can be used everywhere. Instead of carrying your computer to each place, this portable USB drive can be a simple accessory. With the developing technology, it is necessary to reduce the stress of weight and threats. Since Rufus can't create bootable USB for some computers, having a bootable USB at hand will ensure the safety of your content and improve the computer-based experience.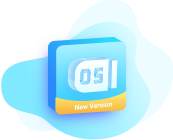 EaseUS OS2Go
Create portable Windows to USB
Copy installed Windows OS to USB
Clone Winodws OS drive to USB
Run Windows 11 on any PC
Run Windows 11 on unsupported PC
Run Windows 11/10 on a Mac
Download Now