If you go back a few years, creating a bootable USB drive was an impossible task. But not anymore. Today, you can easily create a bootable USB flash drive for both Mac and Windows. 
All this has been possible because of the free and robust technologies like Etcher and Rufus. But what are they? 
Rufus, aka The Reliable USB Formatting Utility with Source, is an open-source Microsoft application to create and format bootable USB drives or Live USBs. 
balenaEtcher, commonly known as Etcher, is a free and open-source utility tool to write image files like .img or .iso files. It can also create zip folders on storage media to compile live SD cards and USB drives. This program is compatible with Windows, Mac, and Linux. 
In short, both Rufus and Etcher are free utility tools to create a bootable USB drive. But the question is which one is better? 
To find an answer to this question, let's compare Rufus vs. Etcher in detail. 
Rufus vs. Etcher: Everything About Rufus 
Rufus is a lightweight yet powerful Windows program that can be installed on multiple operating systems on the same device. It is a great utility kit that allows you to store your important Windows applications on a portable USB drive to access in case of emergency life system failure. 
Rufus has basic and advanced options to help you better optimize USB drives. Using this tool, you can create a Windows 10 UEFI bootable USB drive from ISO. It is also useful when you want to install or run Windows on partitions or Mac devices. 
Rufus Features 
It is a 100% free utility software for Windows users. 
Rufus has a DOS-compatible environment to run legacy tools with FreeDOS and MBR partitions. 
Allows formatting the USB disk into multiple file formats including UDF, NTFS, ReFS, or FAT. 
Easily compute the MD5, SHA-256, and SHA-1 image hashes. 
Elevated UAC and UI structure. 
The program can be downloaded on both desktops and laptops. 
Offers an auto-update feature. 
Supports different regional languages. 
It is compatible to download retail ISO DVD images of Windows 7, 8.1, and 10 from Microsoft servers. 
Allows booting USB drives to .iso files, including Linux, Windows, and raw disk image files. 
Pros 
Easy to use. 
Several advanced features. 
GPT/UEFI support. 
Automatic USB detection. 
100% free and open source. 
Cons 
Only available on Windows. 
Can only install one distro on a USB. 
How to Use Rufus 
Step 1. Connect your clean USB drive to your computer and launch the Rufus program. 
Step 2. Rufus will automatically identify your USB drive. Tap on the Device and select your USB to boot from the dropdown menu. 
Step 3. Ensure the Boot Selection option is set to Disk or ISO image, and then click on the Select button. Rufus will now open a file explorer window; you have to locate the ISO image to burn on a flash drive and select it.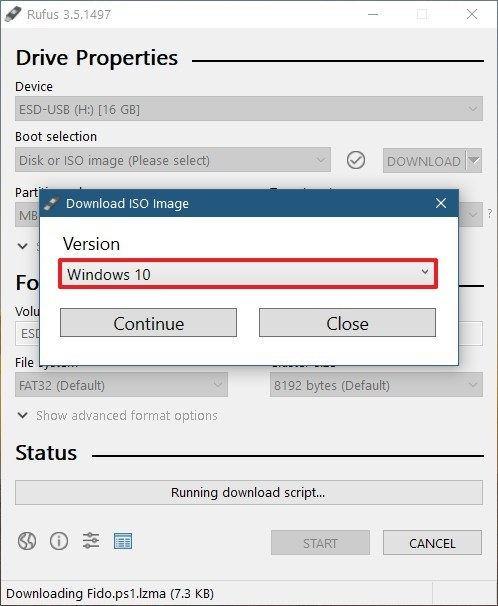 Step 4. Mostly, you need to create a Standard Windows installation. For this, Rufus will automatically find the right Partition Scheme. However, you can change it as you please. 
Step 5. Provide a name to the Volume label or leave it. Also, keep the File System and Cluster size settings to default. Now, click on the Start to create a bootable USB drive with Rufus.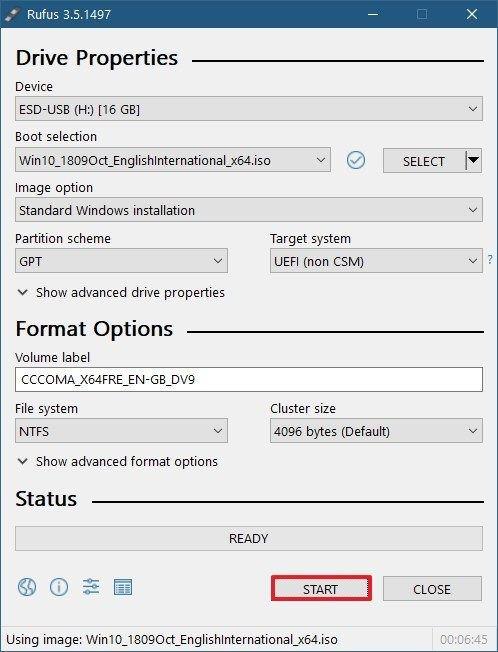 Step 6. When a warning message pops up on your screen, don't worry and just click on OK. Wait for a few minutes to complete the process.
Rufus vs. Etcher: Everything About Etcher 
balenaEtcher was developed by balena, and it is licensed under Apache License 2.0. It is designed using the Electron framework; thus, it is compatible with all the leading operating systems, including macOS and Linux. 
Etcher's source code is freely available online, which allows you to further modify the software. Using Etcher, you can burn different image files on your USB, including .iso, .img, and zipped folders.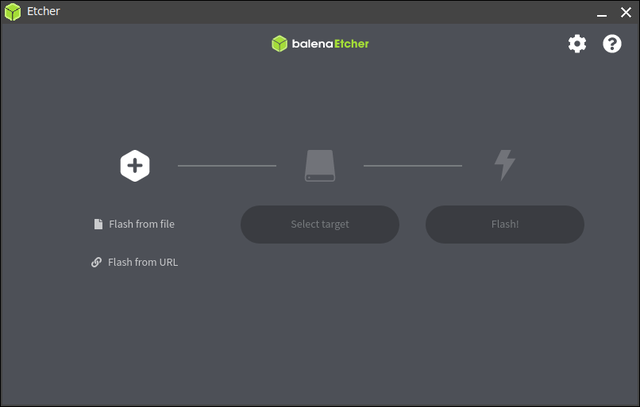 Etcher Features 
Etcher has a modern, simple, and eye-appealing user interface. There's also a command-line interface available. 
Allows flashing multiple boot partitions to a USB or SD card. 
Balena constantly updates Etcher with new and improved features. 
Offers data security to your USB files. 
It helps to detect corrupted cards. 
Instate live CD versions of Clonezilla, GParted, or Tux2live. 
Pros 
Compatible with Mac, Linux, and Windows. 
User-friendly graphic interface. 
Free to use and modify. 
Burns images faster. 
Cons 
Lacks the ability to perform advanced tweaking. 
The file size is larger than Rufus. 
By default, it sends data to balena that you have to manually turn off. 
How to Use Etcher 
Step 1. Open Etcher and connect a USB drive to your computer.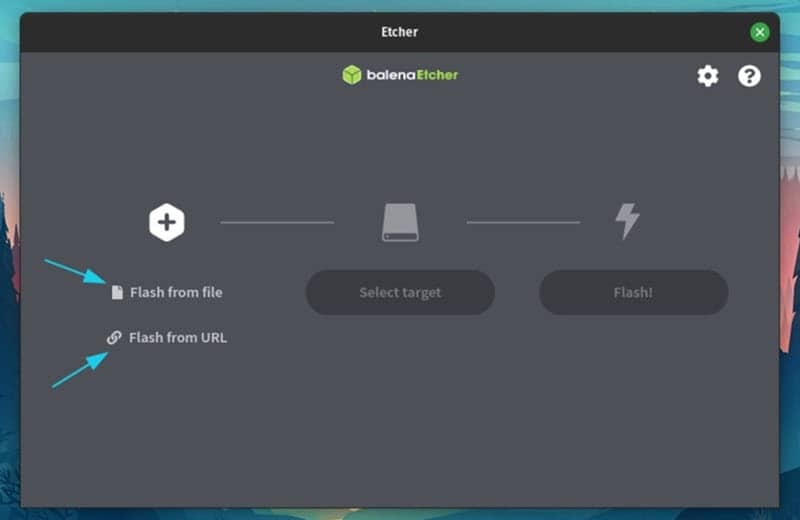 Step 2. Select your source image by dragging and dropping it to the Etcher dashboard.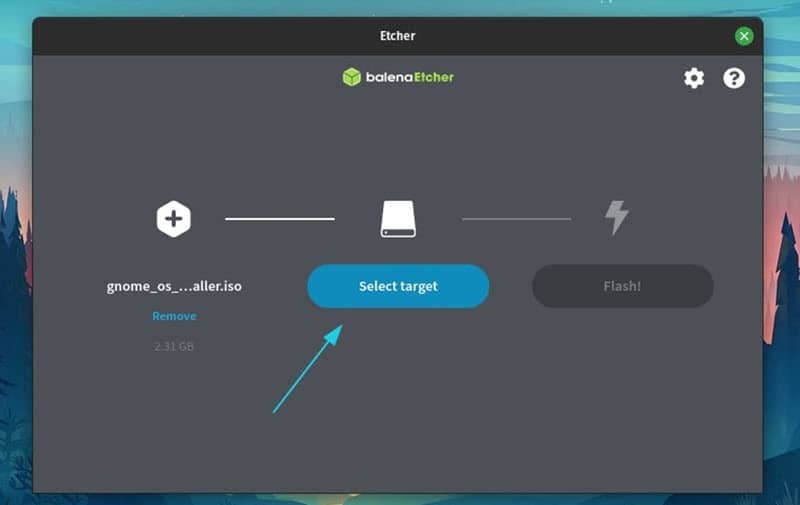 Step 3. Choose the USB drive you want to boot.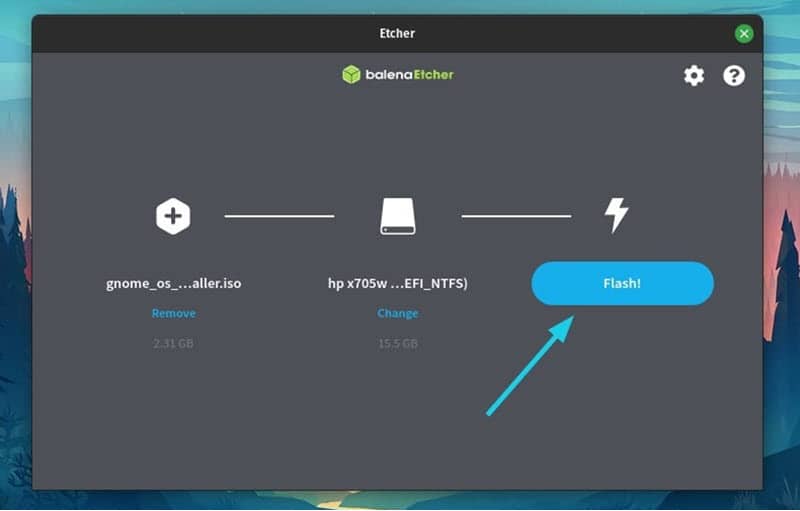 Step 4. Click on the Flash button and wait for a few minutes to complete the burning process. 
Rufus vs. Etcher: Which One Is Better?
After exploring both Rufus and Etcher, it is safe to say that both programs are awesome. You can easily create a bootable USB drive with Rufus and Etcher, so they both are best in our eyes. 
However, some users find Rufus a better option than Etcher to boot USBs because: 
Rufus offers more features and options to boot external drives 
Etcher uses system drives to detect target drives, which can be risky, and you might lose your data. 
However, Rufus is only compatible with Windows, whereas Etcher works with both Mac and Linux as well. 
All in all, both Rufus and Etcher have some negative and positive points. Therefore, you have to understand your requirements and accordingly select the correct tool to boot USB drives. 
The Third Choice to Make a Bootable USB Drive - EaseUS OS2Go
If you want a better utility tool than Rufus and Etcher to create a bootable USB drive, you can use EaseUS OS2Go. This software isn't a direct alternative for Rufus or Etcher because it creates bootable drives in different ways. 
Also, the software can fully copy your operating system to your USB drive so you can run or use it on any device. You can also create a Windows To Go USB drive effortlessly with this software. 
Further, it is compatible with Windows 11/10/8/7. You can easily run Windows games or applications on Mac using this tool. 
So, EaseUS OS2Go is more feature-loaded than Rufus or Etcher. It is a simple and easy tool to create bootable USB drives using these steps: 
Step 1. Install EaseUS OS2Go on your Windows computer, it will display your system drive's used space. Plug in a USB drive that is larger than the system drive used space. Choose the target USB drive and click Next to continue.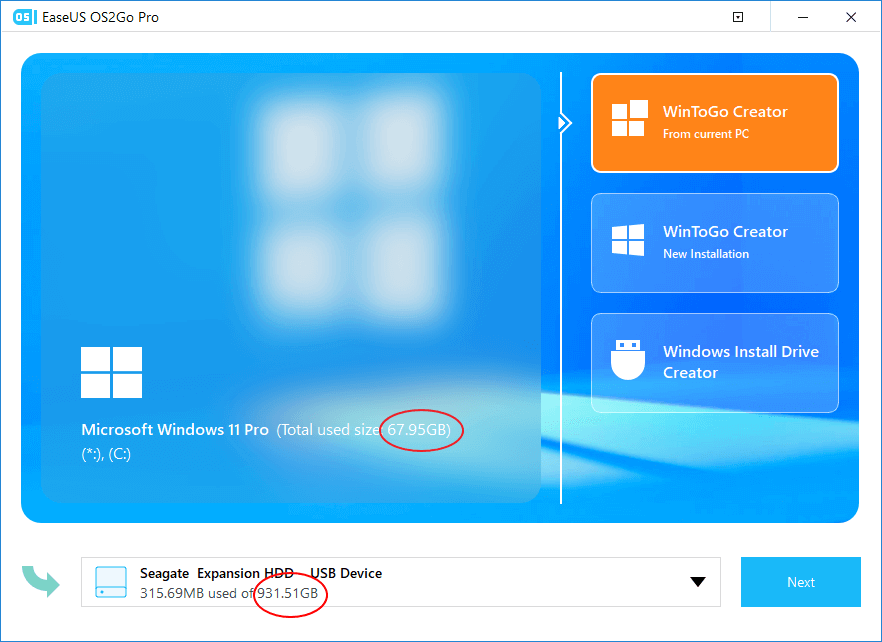 Step 2. EaseUS OS2Go will notify you that the following operation would delete all data on your drive. Make sure that you have backed up all the important data. Click the Continue button to proceed.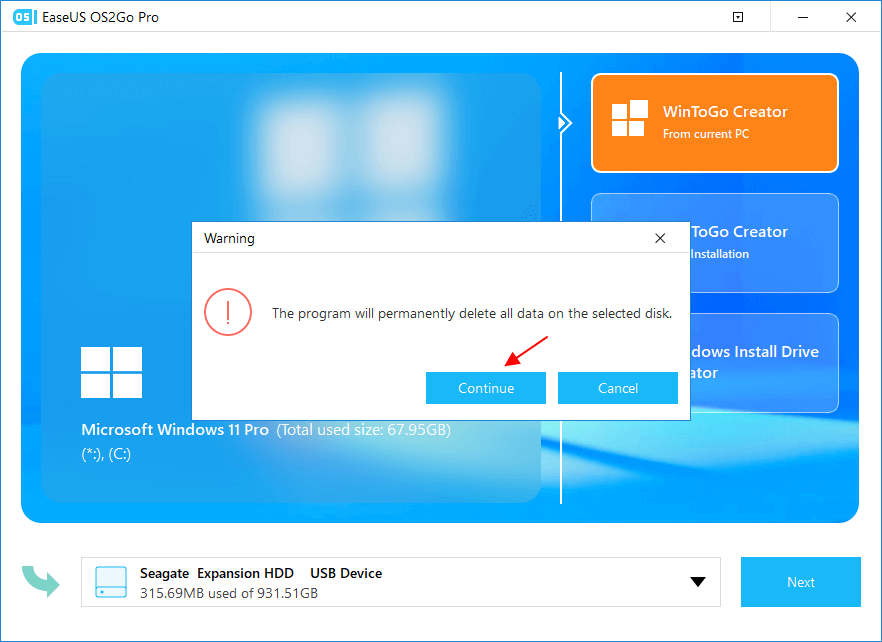 Step 3. Adjust disk layout. The default disk layout on the target drive will be exactly the same as the resource drive. You could also edit the layout according to your needs. Tick the option there if you're using a Solid State Drive as the Windows bootable drive. Next, click Proceed.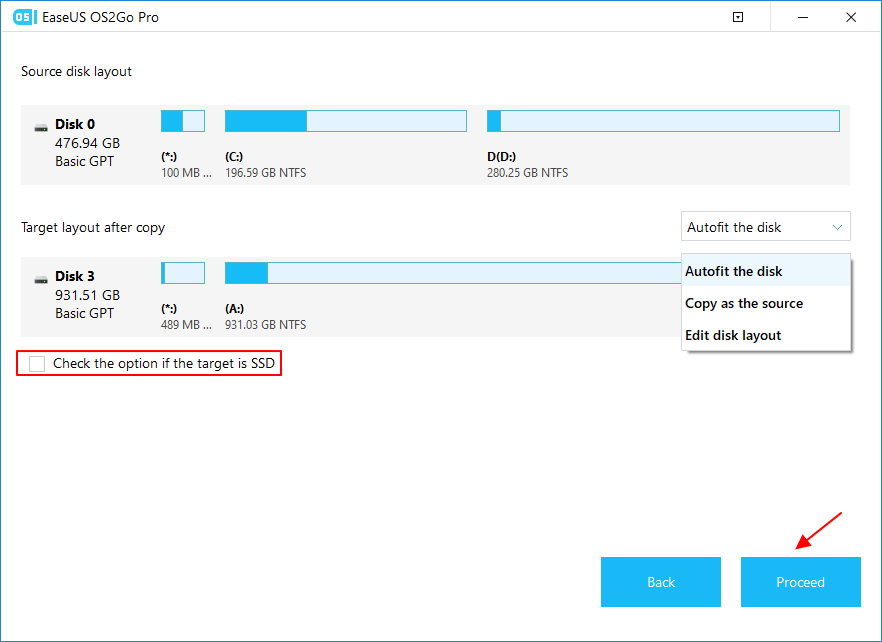 Step 4. Then EaseUS OS2Go will start to create the portable USB drive. It usually takes a while depending on your OS and Network condition. When the progress reaches 100%, the USB drive should be bootable now.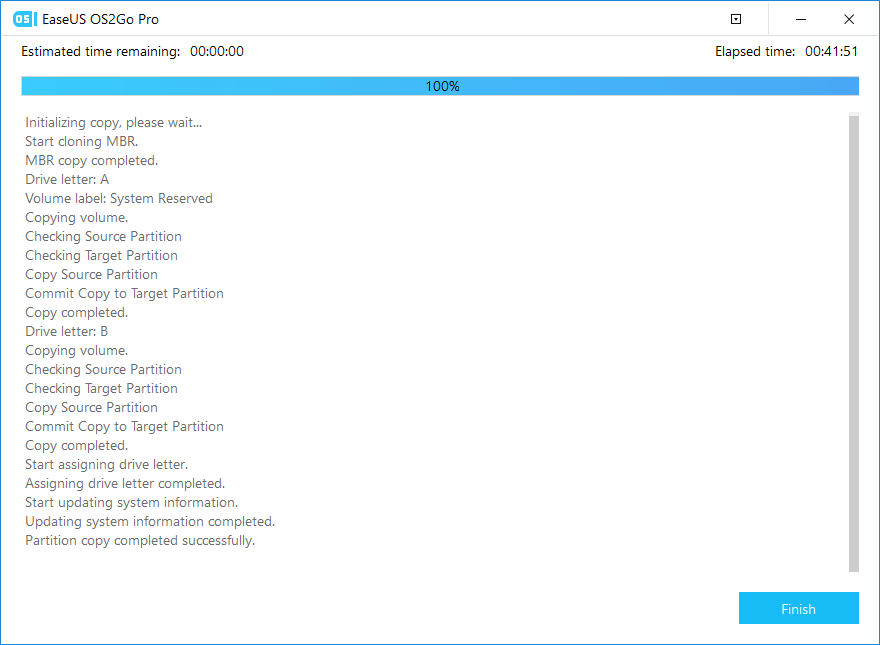 Step 5. Insert the portable Windows USB and start your computer. Press the required key (F2, DEL, F10...) to access BIOS. Choose to boot from the USB disk.
Note: Please make sure that the boot mode (UEFI or Legacy) of the portable USB and your target computer are the same, otherwise you may not be able to boot.
Sum Up 
Rufus and Etcher might be free and open-source programs to create a bootable flash drive, but they both are flawed. Rufus only works for Windows, and Etcher is risky for your data. 
Therefore, we recommend you to go for EaseUS OS2Go. This program might not be free, but it is safe, highly compatible, and easy to use. With EaseUS OS2Go, you don't need to clean install Windows OS to enjoy a bootable USB drive on any other PC or Mac.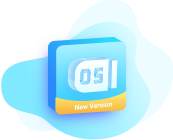 EaseUS OS2Go
Create portable Windows to USB
Copy installed Windows OS to USB
Clone Winodws OS drive to USB
Run Windows 11 on any PC
Run Windows 11 on unsupported PC
Run Windows 11/10 on a Mac
Download Now