"After a major Windows 10 update, I found that I can't open USB flash drive as well as some other external hard drives. The error message is about 'the device is not ready'. But the hard drive's light is blinking, I can also see the drive letter in Disk Management. What should I do to access data and quickly fix the error?"
How to fix "the device is not ready" error?
The "device is not ready" error may sound quite familiar to many of us. Do you know what it is and how to get rid of it? Here, we have compiled some typical reasons and solutions for you. You can check the symptoms and find the clue that leads to your hard drive or flash disk being due to the "device not ready" error.
1. The hard drive or storage devices shows 0 bytes.
2. Storage devices not accessible.
3. The device is not ready.
Both hardware and software issue could cause a Windows computer being unable to read your connected hard drive normally, though it is recognized and showing up in the computer. Do not worry when such an error occurs. Take the right steps to recover data and rectify the problem with ease.
# 1. Recover data from the inaccessible hard drive or flash disk
When a hard drive or USB stick is showing the "device is not ready" error, you can no longer access the hard drive data as usual. When this happens, do not hesitate to download EaseUS hard drive recovery software. It's the most qualified recovery software that supports to access hard drive without formatting and recover data.
Keep Noted: Please don't format or reset the hard drive once it becomes inaccessible. To restore important data from inaccessible hard drive should be your first mission. Here below is a detail hard drive data recovery guide for you to follow, try and get your lost data back.
Step 1. Run Software and select a location
Launch EaseUS Data Recovery Wizard on your computer.
Select the hard drive which becomes inaccessible on your PC.
Click Scan to let this program scan and find your hard drive data.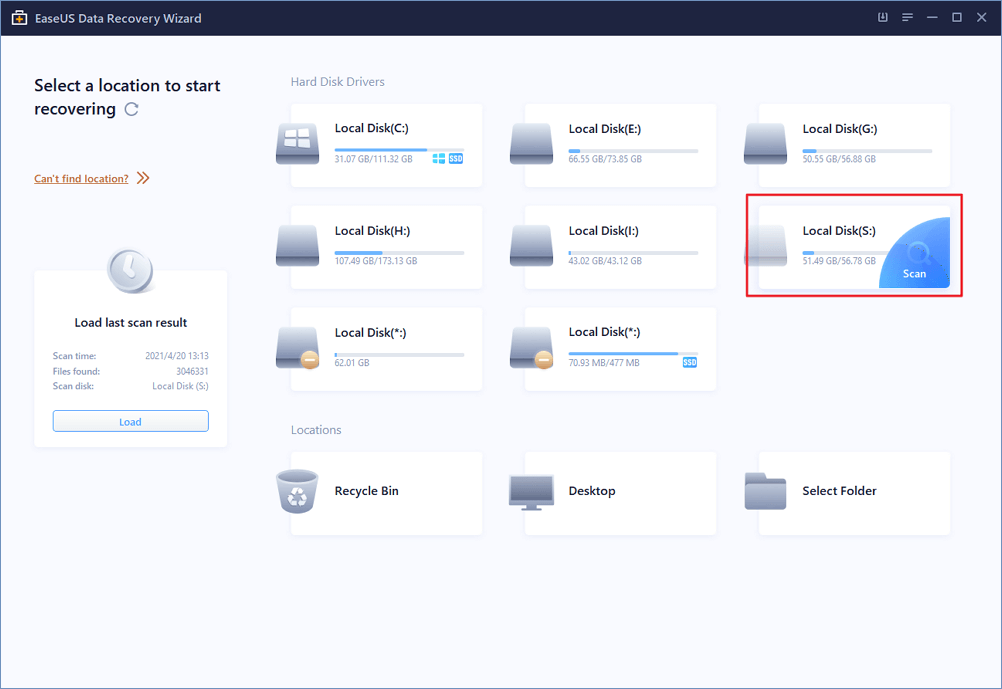 Step 2. Scan to Find Lost Data
EaseUS Data Recovery Wizard will full scan and find all your data on the inaccessible hard drive.
And, after the scanning, you can preview and check found files on the scanning result window now:
Deleted Files: browse to see all deleted files here.
Drive (with your drive name): all lost files are listed here.
Lost Partition Files: if you once deleted your hard drive partition or formatted it, check and find data here.
Extra Files: a quick access to your inaccessible data and raw files.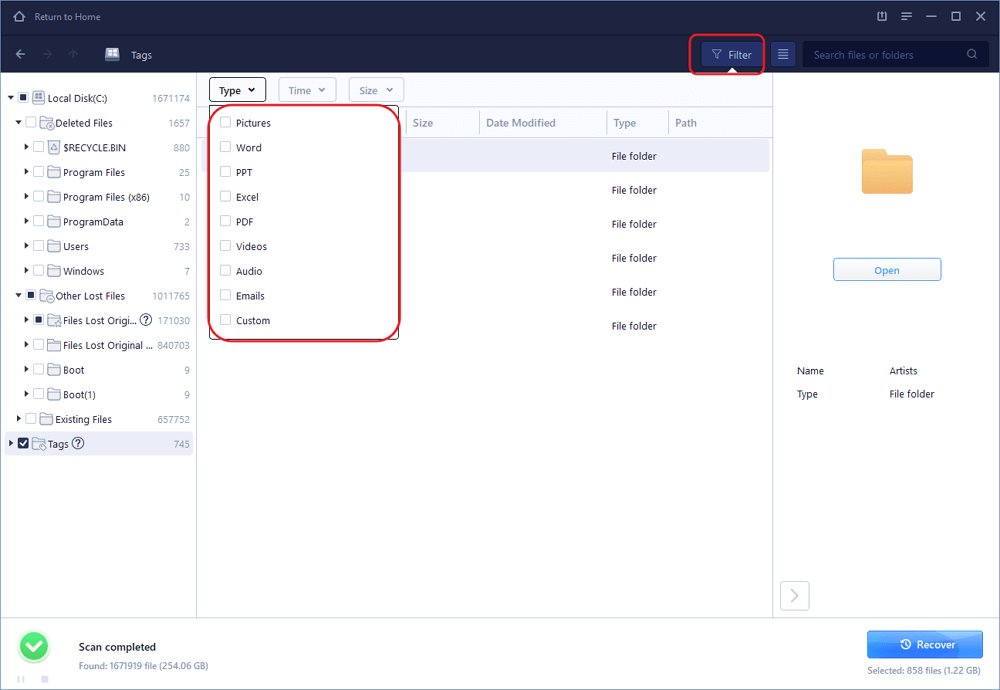 Step 3. Restore Hard Drive Data
Finally, select the items you want to get back and click "Recover".
Choose a secure location (second hard drive partition on your PC or another external storage device).
And then click "OK" to start recovering all lost data from your inaccessible hard drive now.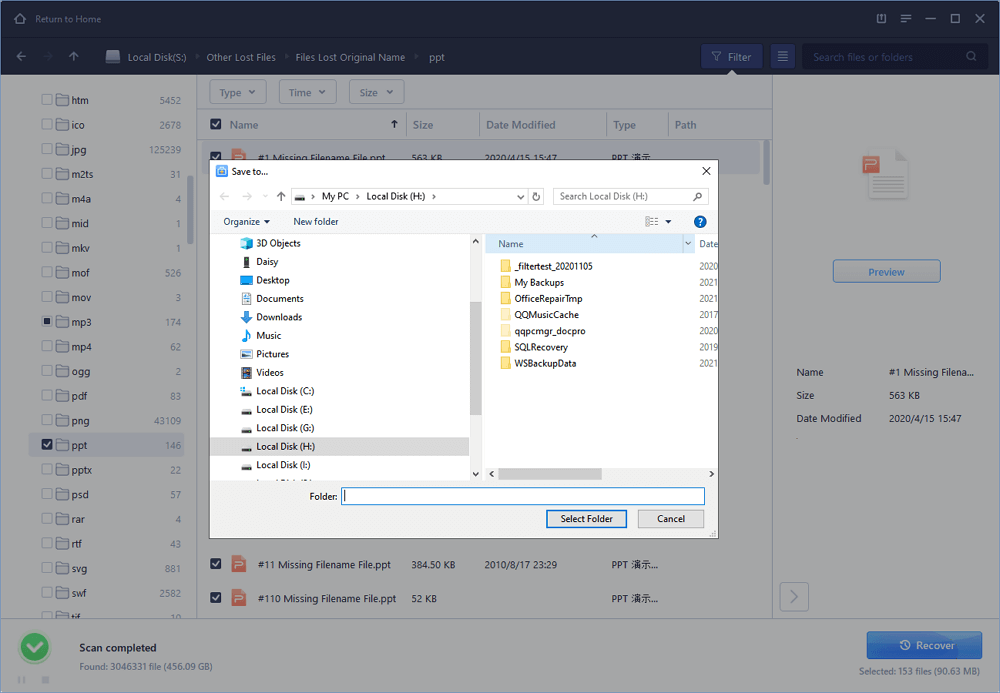 # 2. Re-install your device driver
On Windows 10, a common software problem is "the device driver is not installed, is corrupted or missing". Try to re-install the device driver and fix the "device is not ready" warning.
1) Go to Device Manager, right-click the name of your device, select Uninstall.
2) Keep your device connected. Restart the PC and Windows will attempt to re-install the driver.
# 3. Run disk check to fix hardware issues
Do not forget to perform a disk check to examine disk errors. The "device is not ready" error is very likely resulted from a file system errors or bad sectors on the drive, so let the Windows disk check utility to help.
1) Right-click on the drive which you wish to check and select Properties.
2) Click on the Tools tab. Under the Error checking, click on the Check button. This option will check the drive for file system errors.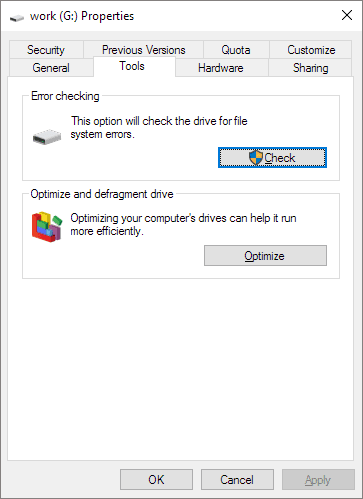 3) Follow the wizard to complete the disk error check and restart your computer to repair the errors that were found.