Applies To: USB drives including USB flash drive and external hard drives
My USB Drive Is Dead
"Hello, I have a dead Sandisk 4GB USB flash drive on which I have over two years of valuable files. When I insert the stick into a USB port, Windows finds the stick and says it is ready for use. However, I am not allowed to access the files on the USB drive. Is there any dead USB drive recovery solution that can help to recover data from a failed USB flash drive?"
What do you mean when you say a USB drive is dead? Is the USB drive not recognized in Windows after you trying all the working ways to fix it? Or is the USB flash drive showing online but not accessible, missing, not initialized, unreadable, or no media in Disk Management? Actually, as long as your situation isn't "USB drive not showing up in Windows", you still have a chance to recover data from your "dead" USB drive and make it usable again, like the one described above.
To tell if a USB flash drive or USB hard drive is dead, you can go to "This PC" > "Manage" > "Disk Management" and check its status. Generally, you will find the dead USB drive in one of the following situations:
The USB drive is not showing up in Windows at all 
The USB shows "Online" in Disk Management but you cannot access its files
The USB shows "Missing", "Not Initialized", "Unreadable" or "No Media" in Disk Management
The first situation indicates a truly dead USB drive while the last two don't necessarily mean a failed device. Based on the specific situation you are in, the chances to perform successful dead USB drive recovery vary.
Overview of Dead USB Drive Recovery
Before introducing how to recover data from a dead or failed USB flash drive, you need to figure out whether the dead flash drive recovery is possible.
If you are in the first situation, you've probably got a dead USB drive. When your USB flash drive, external hard drive, or SD card is not detected or recognized due to physical damage, it is almost impossible to retrieve the data. A dead USB can only be fixed by specialists or be replaced with a new one. 
However, if you are in one of the last two scenarios, data recovery is possible before you sentence it as dead. In these two situations, your flash drive may NOT be physically broken but fails to work and becomes inaccessible due to other reasons like a raw file system, not formatted error, etc.
How to Recover Data from a "Dead" USB Drive
When your USB shows up as online in Disk Management, you can recover data from your dead USB directly and then fix it. While if your dead USB drive shows up as missing, not initialized, unreadable or no media, you need to fix the device according to the solutions provided below and then perform data recovery.
To recover data from the "dead" USB flash drive or USB hard drive, you need the help of third-party software. EaseUS Data Recovery Wizard will help you recover data from your inaccessible USB drive. It supports the data recovery from computers or external storage devices after deletion, formatting, or device becoming inaccessible.
Step 1. Run USB Data Recovery Software
Connect the USB drive or pen drive to your computer and launch EaseUS USB data recovery software on your PC. Select the drive which is labeled as a External drives, and click "Scan" to start looking for lost files.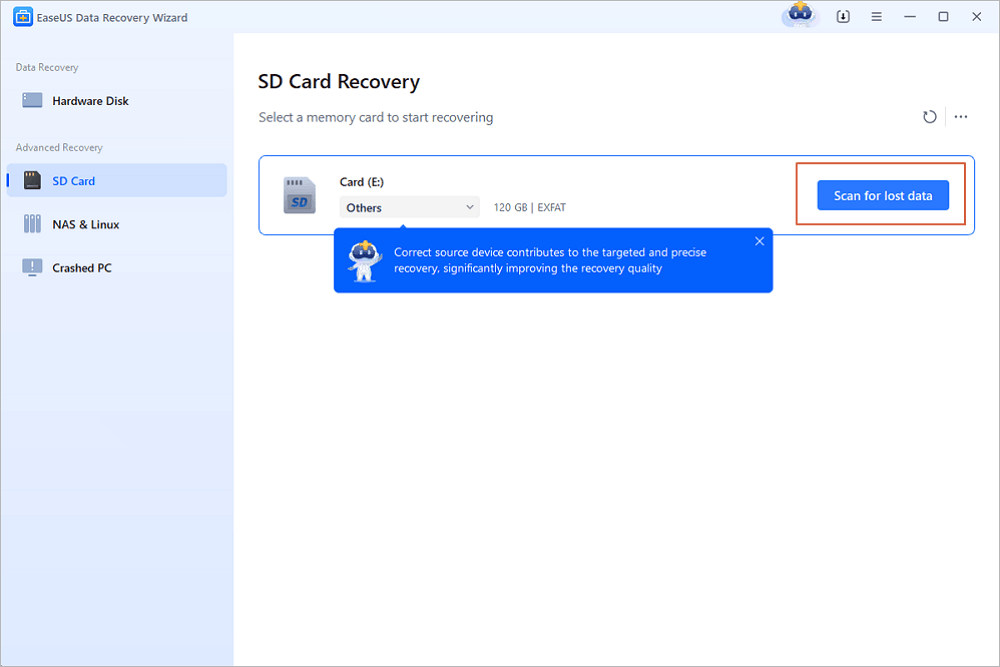 Step 2. Scan and Search Lost Files on a USB Drive
EaseUS Data Recovery Wizard will thoroughly scan your USB flash drive/pen drive and find all your lost data on it. When the scan process completes, use the Filter feature to find wanted files.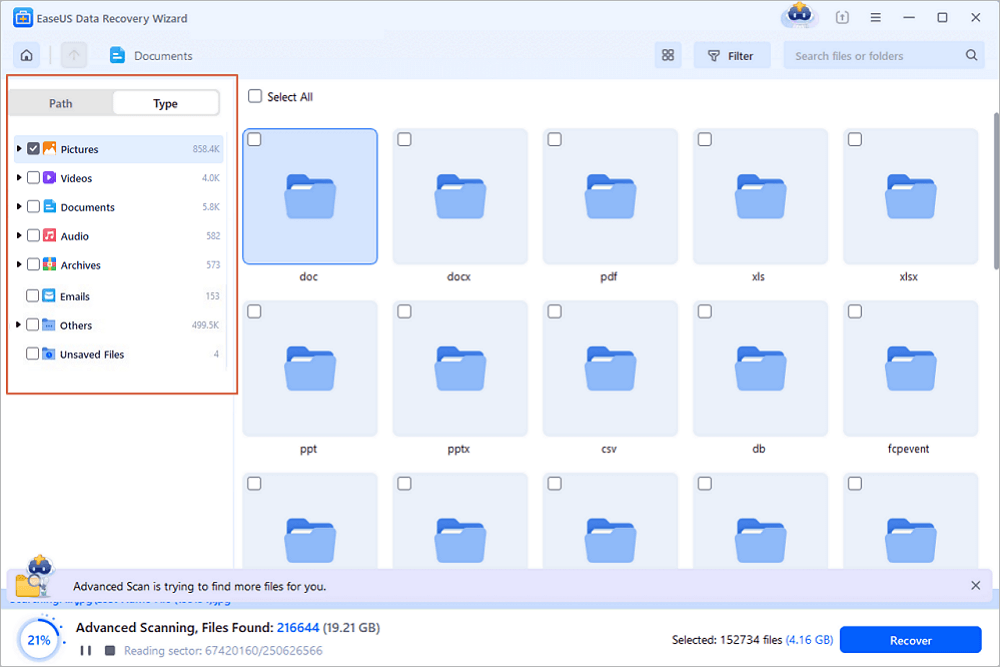 Step 3. Restore All Lost Files from USB
A double-click will allow you to preview the files. Select the target files to restore and click "Recover" to save them to a secure location on your PC or other external storage devices.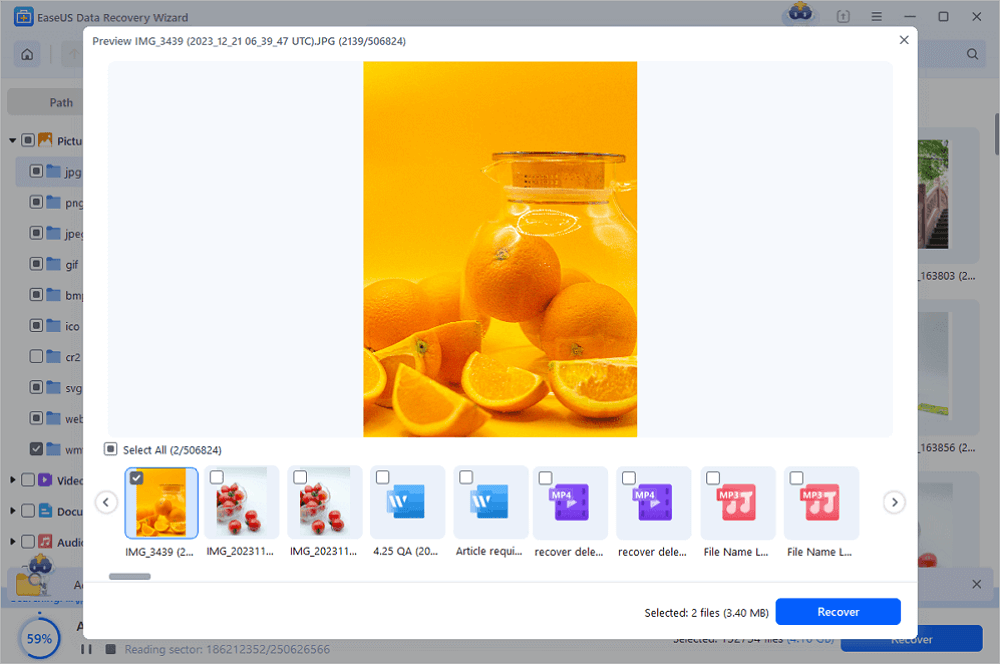 How to Fix a "Dead" USB Drive
When your USB drive shows "Missing" in Disk Management, it's probably because your USB is damaged or disconnected and disconnected all of a sudden. In this case, reconnect your USB flash drive or USB hard drive and reactivate it (right-click the USB in Disk Management and choose "Reactivated Disk"). If this tip doesn't work, apply EaseUS data recovery software to rescue your data as much as possible.
USB drive shows "Not Initialized"? You can refer to the article about how to fix "disk not initialized" in Windows 10.
"Unreadable" or "No Media" can both caused by hardware issues or I/O device errors. To fix the problematic USB, read the articles about how to fix unreadable USB and "USB drive showing no media". Make sure your USB drive can be recognized by your computer properly and then perform data recovery.
The Bottom Line
If your USB remains the status of "Missing", "Not Initialized", "Unreadable" or "No Media" after your try the fixes, it's highly likely you have a truly dead USB drive that is beyond repair. If it's still under warranty, get it replaced. If not, switch to a new one instead

Cedric Grantham is one of the senior editors of EaseUS who lives and works in Chengdu, China. He mainly writes articles about data recovery tutorials on PC and Mac and how-to tips for partition management. He always keeps an eye on new releases and loves various electronic products.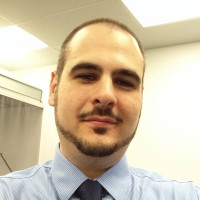 Approved by Evan Galasso 
Evan Galasso is a digital forensics and data recovery engineer with over 10 years of experience in the field. He presents opinions on the current state of storage media, reverse engineering of storage systems and firmware, and electro-mechanical systems of SSDs and HDDs.