Recommended free photo recovery software - EaseUS Data Recovery Wizard
Use EaseUS Photo Recovery Software to recover lost, deleted and formatted digital photos, pictures, music files on removable media, after an accidental deletion, media format or corrupt media.
EaseUS Data Recovery Wizard is the best data recovery software which works with any type of digital card reader or storage media that appears as a drive letter in your local PC. It displays found images and files and allows you to recover all of them.
What can EaseUS Data Recovery Wizard do for you?
1. Image Recovery after corruption due to the card being pulled out while the camera is on.
2. Photo Recovery after corruption due to turning the camera off during a write process.
3. Digital Media Recovery after Formatting of the digital storage media.
4. Recovers data lost due to, using media between different cameras/computers.
5. Picture Recovery after Accidental deletion of the photo.
6. Recover photo images, music and movies files from all storage media:
EaseUS Data Recovery Wizard supports to recover photos for free from diverse storage devices such as Memory Sticks, Flash Cards, Sony Memory Stick, IBM Micro Drive, SD Cards, MMC Cards, XD Cards, Secure Digital Card, Hard Disks, Zip Disks, Mini Disks.
How to free recover lost photos with EaseUS Data Recovery Software
Video tutorial:
For a step-by-step guide, please refer to next tips:
Step 1. Choose the exact location under "Hard Disk Drives" if it's a local hard disk or under "External Devices" if it's an external storage device such as a USB hard drive, flash drive or SD card. Then, right-click on the drive/partition and click "Scan".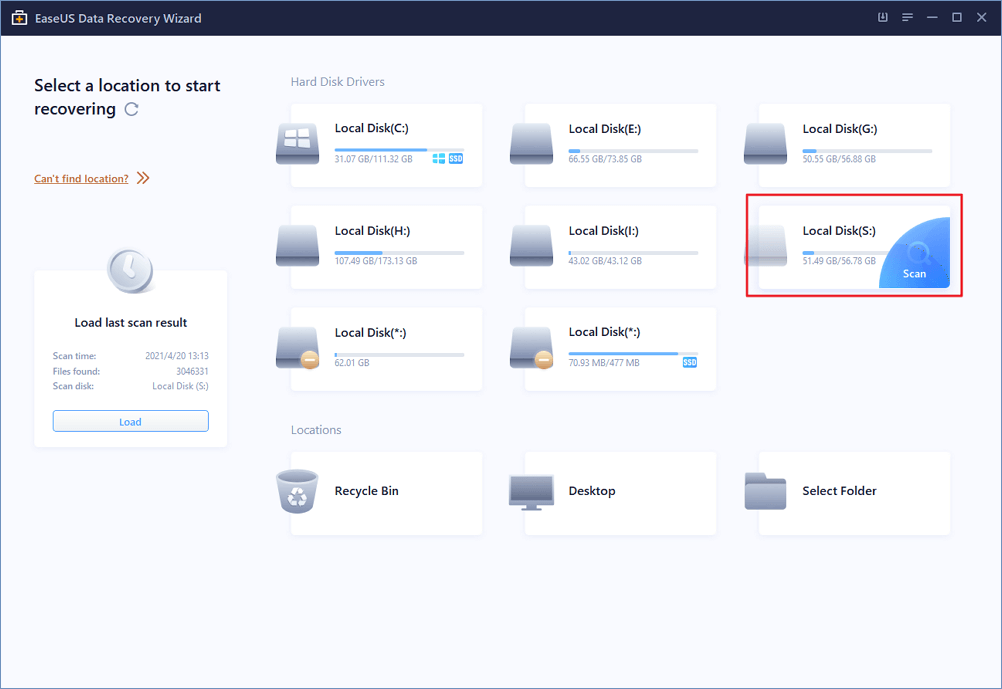 Step 2. During the scan process, whenever you saw the images showing up in the scan results, you can attempt to recover. Nevertheless, it's good to wait until the scan gets over.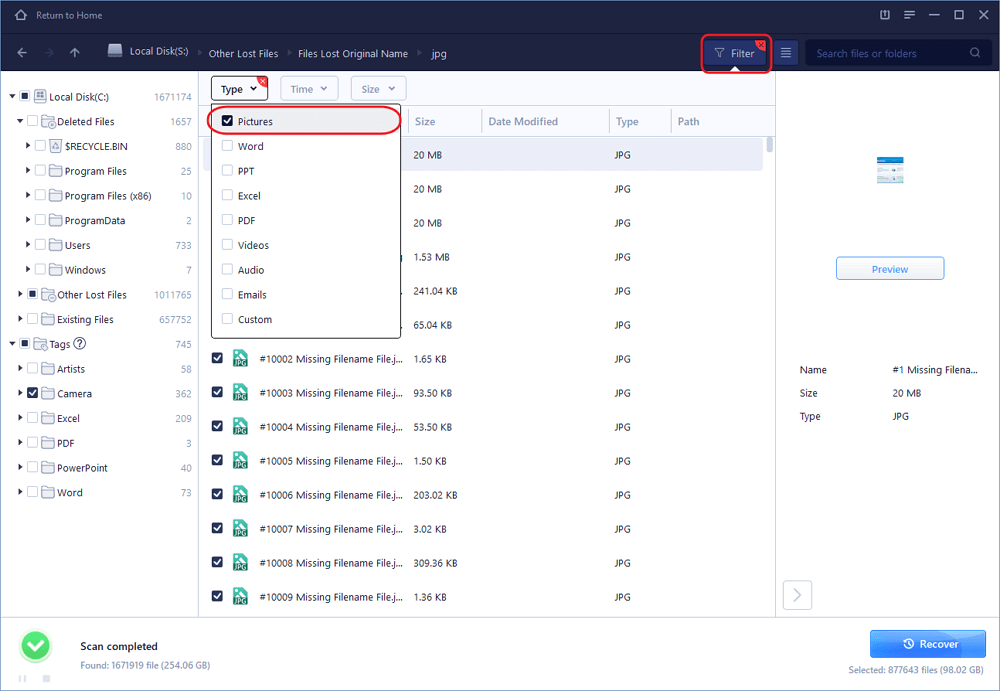 Step 3. Since it's about the recovery for image files only, it's very helpful to choose "Graphics" in the Filter feature so that it displays only image files with file formats such as PNG, JPG, JPEG, TIF, BMP...in the scan results. That's a quick way to wanted files. Select the images and click "Recover".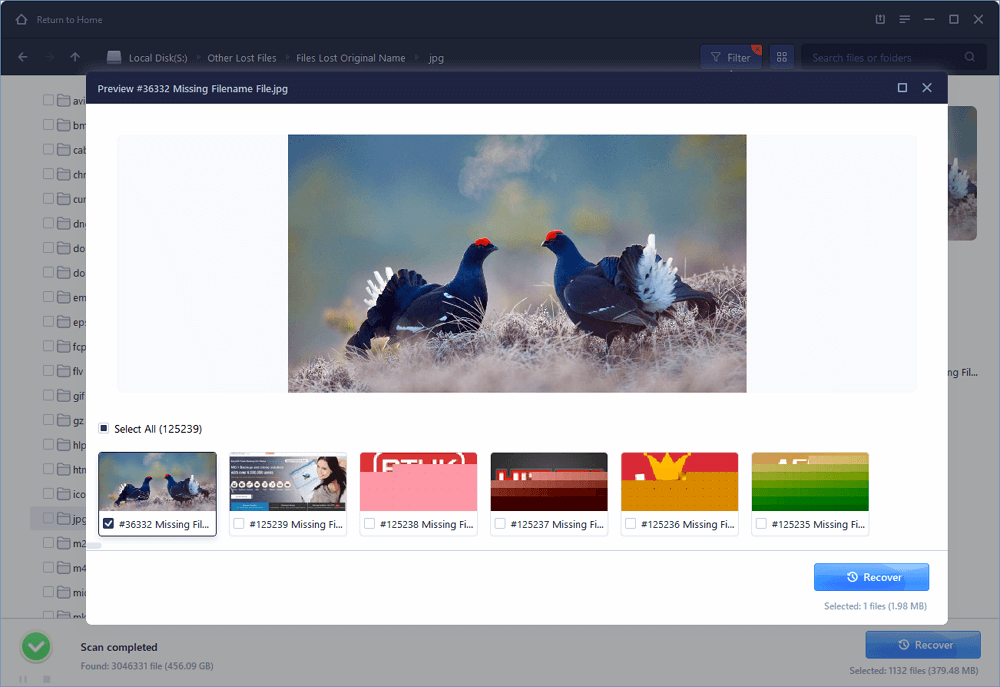 EaseUS data recovery software can not only recover lost photos, but all other files like documents, emails, audio & video files, and more. This software supports perfectly in tackling with photo recovery cases.