Microsoft has everything in its bucket for its users. Above all, various users need various applications for professional requirements, and Microsoft never let them down. This time, Visual Studio 2010 is for web developers. Before know-how to migrate or transfer the application to another PC, let's know what it is and why it is essential to migrate.
Part 1: What is Microsoft Visual Studio 2010?
Microsoft Visual Studio was launched as Integrated Development Environment(IDE) from Microsoft. The fundamental purpose of the application is to use in developing computer programs and various websites, web apps, web services, and mobile apps. Visual Studio can use software development platforms, including Windows API, Windows Forms, Windows Presentation Foundation, etc. The application can produce native and managed code with its Code Editor supporting IntelliSense. 
The application supports 36 different programming languages, and it supports nearly all programming languages with its Code Editor and Debugger options. Such a practical application is free to use ( paid version is available and you can upgrade it), and you can install it from Microsoft Store; it's available for Windows and Mac. 
Part 2: Why Is It Important to Transfer Microsoft Visual Studio 2021 from one PC to Another?
The application works perfectly well for the developers and helps them set up new sites, supports various programming languages, etc. But there may be some reasons you need to transfer to the Microsoft Visual Studio 2010 tool. Let's understand why it's essential to shift the application to another PC. 
The reasons might be different and sometimes situational. They are: 
If you suspect your computer hard drive gets corrupted and not responding properly
The performance is going slow down, and you need to upgrade your system; you need to migrate the application.
You're planning to buy a new PC and want to shift all your programs to the new PC, including Visual Studio.
If you want to factory format your PC, you need to shift all your documents and folders, including effective programs with which you work daily.
The above-noted situation might encounter you anytime, and you need to transfer Microsoft visual studio 2010 tools to another PC. After shifting, you'll get some benefits. They are: 
New PC can give better results, and the Visual studio can run aptly without disturbance.
With the new upgrade, the program can produce better results, and you can develop websites, various applications and many other technical works.
If you upgrade the system version, the program can run faster. 
In the new upgraded PC, you can work with various programming languages with the tool.
Benefits and advantages are there once you transfer the application to another PC. But to transfer, if you need professional guidance and professional tool so that without any mess, you can perform the task. 
We will brief you on the three ways to transfer Microsoft visual studio 2010 to a new PC. If you want to migrate the program, check out the methods below: 
List out the possible ways to transfer the application:
EaseUS Todo PCTrans tool
Via CD/DVD burn
Via USB ( Visual Studio Projects) 
Let's learn all the three methods and pick the easiest one to perform the task. If you know the details and know-how to perform, it'll be easy for you to follow. Keep your eye on it:
Method 1. Transfer Microsoft Visual Studio to New PC with EaseUS Todo PCTrans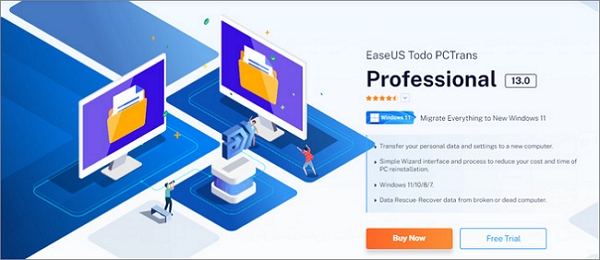 EaseUS Todo PCTrans could be a great option to transfer Microsoft visual studio 2010 to a new PC. The professional tool can help you in many ways and allow you to set up the program on your new PC, and it's the most efficient way to transfer the application to another PC. Apart from the transfer, the tool is helpful in many ways that include transferring personal data, can help you to change the migrate account and setting of your OS, etc. The tool is highly technical in that it can retrieve data from broken or dead computers with its data rescue recovery technique. 
With the help of EaseUS Todo, you can migrate and retrieve any data from anywhere. The potent tool could be your best option for data migration, including applications and programs from one PC to another. 
Let's know how the tool helps you in the transferring process. 
How to transfer Microsoft visual studio 2010: Step-by-step guide
EaseUS Todo PCTrans would help you transfer the application from one PC to another. Here are the steps:
Step 1. Run EaseUS Todo PCTrans on both PCs
On the source PC, select "PC to PC" on the main screen of EaseUS Todo PCTrans and move on.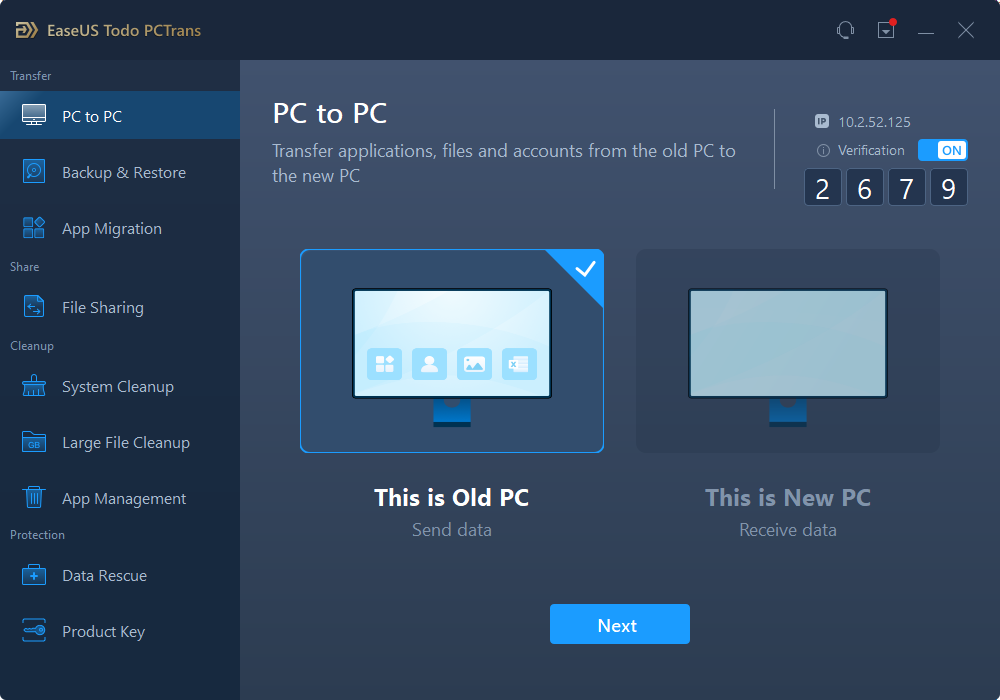 Step 2. Choose transfer direction - Old or New Computer
"New" - Transfer all data from remote old computer to current new computer.
"Old" - Transfer all data from current old device to a new computer.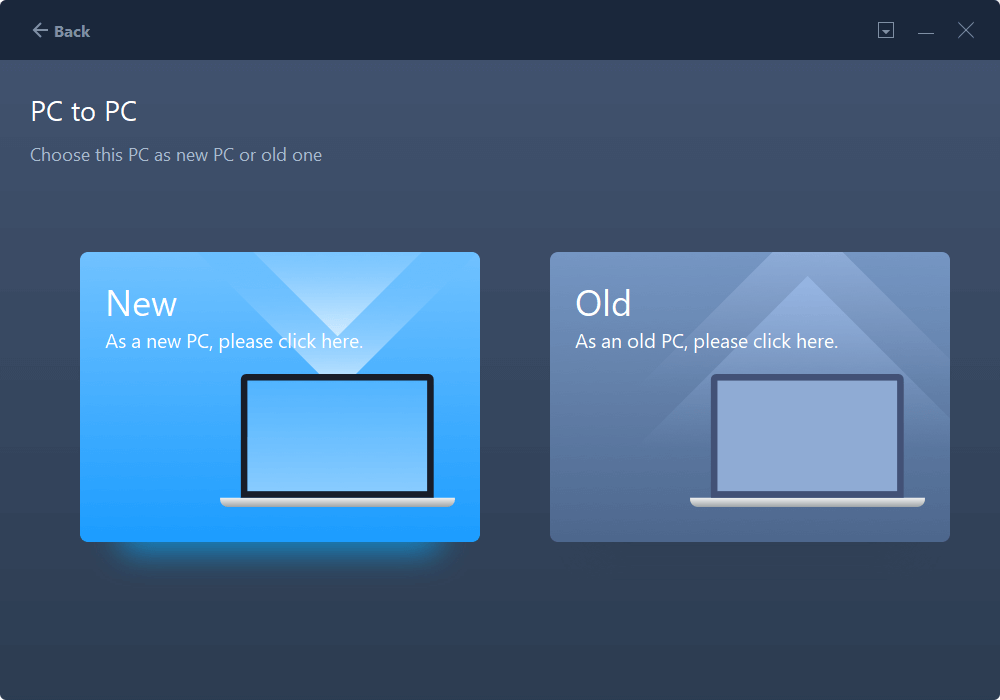 Step 3. Connect two computers
1. Select your target PC to connect via its IP address or device name and click "Connect".
2. Enter the login password of your target PC and click "OK" to confirm.
If you didn't see the target PC in the listed devices, you can also click "Add PC" to manually connect the target PC by inputting its IP address or device name.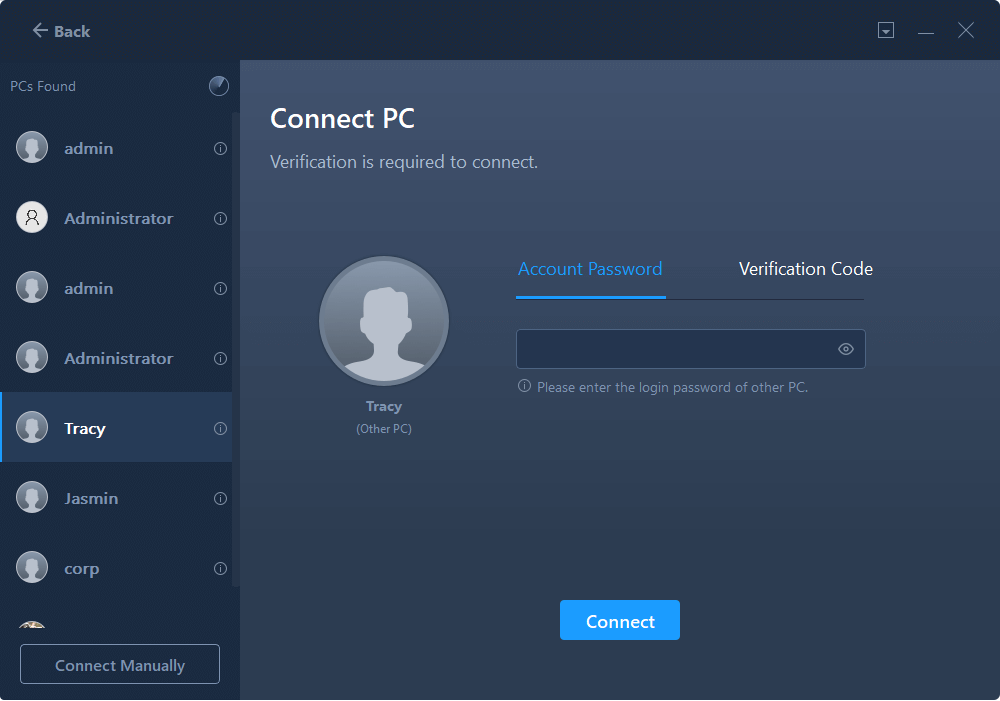 Step 4. Select apps, programs, and software and transfer to the target computer
1. You can select and choose what you want to transfer from the current computer to the target PC.
2. After selecting desired applications and programs, click "Transfer" to start the transferring process.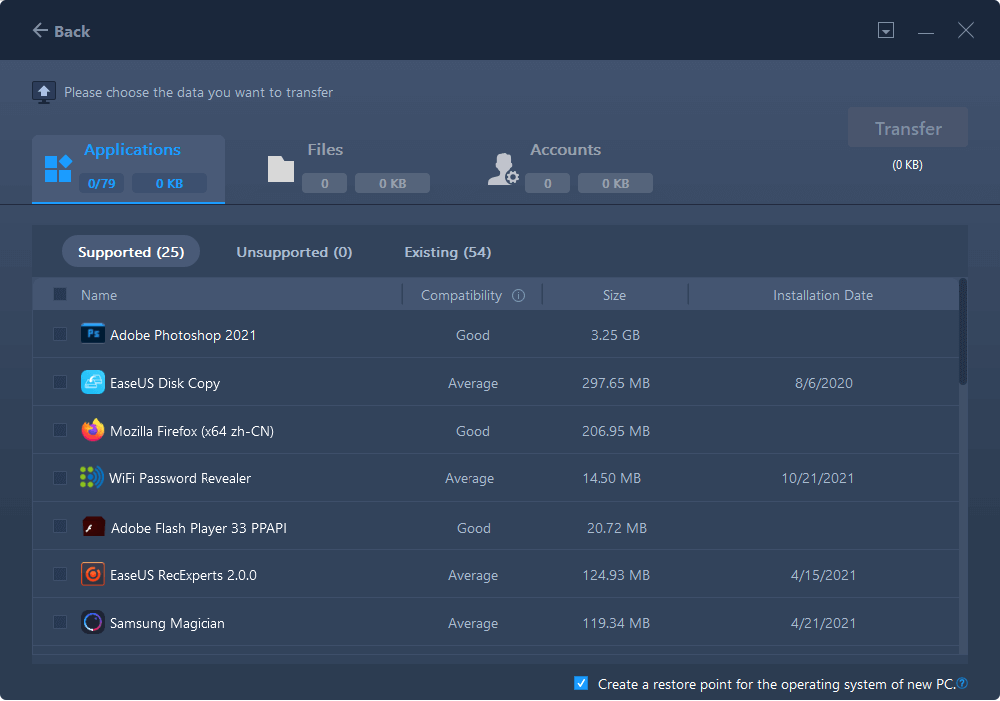 Now your new PC is ready with Microsoft visual studio 2010. You can start working with the application anytime. 
The benefits tips to using the EaseUS Todo PCTrans tool are as follows:
The tool is a multi-tasker, and you can perform any data transfer with the help of EaseUS todo PCTrans. The advantages are:
You can transfer essential files via image files
Can recover data from dead PC
Simple interface and compatible with all the latest and previous Windows version
 It's a high-end tool with versatile functions, and all are useful for working professionals. Once you install it, you can perform any data transfer within a few clicks. 
Method 2. Transfer the Visual Studio 2010 via CD/DVD burn
If you want to transfer the file from one PC to another PC, check out the below process.
Install SQL Server Express, which you need to download the stand-alone iso package. Once you install it, follow the steps:
Step 1: Insert a CD or DVD into the drive
Step 2: Select the burn option and select the Visual Studio. All items  
Step 3: Once you tap on the Ok button and it will burn all the necessary files 
Once done, you can use the CD/DVD for further installation to another PC
Method 3: Transfer the Visual Studio Projects via USB
You can transfer the Visual Studio projects with the help of a USB port. But make sure that the USB port has ample storage to store the project files and transfer the files to another PC while you need it. 
Let's learn how you can transfer the visual studio project from one PC to another.
Step 1.  Open your PC documents 
Step 2. Click on Visual Studio projects
Step 3. Choose the Project folder you want to copy
Step 4.  Click on the Copy option and copy the entire folder
Step 5.  Next, paste the folder to a USB drive
Once done, your USB drive has all the project details files. Now you can transfer to another PC whenever required. Or you can store all these on the USB drive and use and carry them wherever you want. 
Part 3: Conclusion
Visual Studio 2010 migration can be easy if you select the best tool and follow the simple clicks. We recommend you install the EaseUS Todo PCTrans tool in this context. With EaseUS, you can transfer Microsoft Visual Studio 2010 tools and move the complete application from one PC to another. Visual Studio 2010 tool is quite effective for developers, and on a new and upgraded PC, the workflow will get even better.
About the Author
Updated by Tracy King 
Tracy joined in EaseUS in 2013 and has been working with EaseUS content team for over 7 years. Being enthusiastic in computing and technology, she writes tech how-to articles and share technical solutions about Windows & Mac data recovery, file/system backup and recovery, partition management and iOS/Android data recovery.
Reviews and Awards
EaseUS Todo PCTrans Free is a useful and and reliable software solution created to serve in computer migration operations, be it from one machine to another or from an earlier version of your OS to a newer one.

 Read More

EaseUS Todo PCTrans is by the folks at EaseUS who make incredible tools that let you manage your backups and recover your dead hard disks. While it is not an official tool, EaseUS has a reputation for being very good with their software and code.

Read More

It offers the ability to move your entire user account from your old computer, meaning everything is quickly migrated. You still get to keep your Windows installation (and the relevant drivers for your new PC), but you also get all your apps, settings, preferences, images, documents and other important data.

 Read More