| Workable Solutions | Step-by-step Troubleshooting |
| --- | --- |
| Method 1. Use EaseUS Todo PCTrans | Step 1. Run EaseUS Todo PCTrans on both PCs. On the source PC, select "PC to PC" on...Full steps |
| Method 2. Use UkeySoft Spotify Music Converter | Step 1. Login to your UkeySoft Spotify Music Converter. When you log in to the converter...Full steps |
| Method 3. Transfer Spotify Playlist and Music to New Account | Step 1: Making a new playlist. Open Spotify on your old computer and log in. There, go to...Full steps |
| Method 4. Reinstall and Sync Old Account | Step 1: Uninstall Spotify from an old PC. Start by going to the old PC and uninstalling Spotify...Full steps |
Introduction
Did you recently upgrade your PC and are looking to transfer your Spotify without losing data or playlist? If so, there are several ways to transfer Spotify from an old PC to a new PC without losing your playlist. Like most users, you can also transfer Spotify by reinstalling it on the new PC or making a new account. But, this way, you may lose your playlist.
So, if you also want to transfer Spotify software or Spotify Playlist to your new PC, keep following these steps till the end.
How to Transfer Spotify from Old PC to New PC
There are several ways to transfer Spotify from an old PC to a new PC. Yet, if you want the best solution, you are highly recommended to use EaseUS Todo PCTrans for the best and quick results. Yet, we have listed all methods below.
Guide to Keep Your Spotify and Music When Moving to a new PC
Method 1. Transfer Spotify with Music to New PC Using EaseUS Todo PCTrans
To transfer Spotify from an old PC to a new PC with music, you are highly recommended to use EaseUS Todo PCTrans. It can help you move a wide range of software without losing your data. It is capable of transferring data, files, and folders from one computer to another.
To transfer Spotify effortlessly, download EaseUS Todo PCTrans and keep following the steps mentioned below.
Step 1. Run EaseUS Todo PCTrans on both PCs
On the source PC, select "PC to PC" on the main screen of EaseUS Todo PCTrans and move on.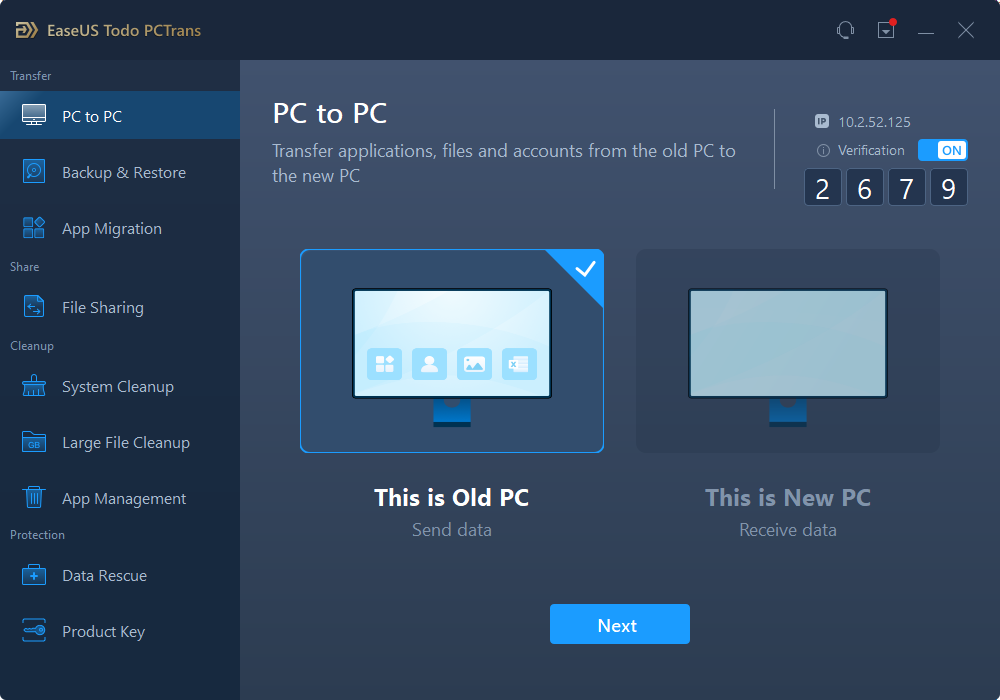 Step 2. Choose transfer direction - Old or New Computer
"New" - Transfer all data from remote old computer to current new computer.
"Old" - Transfer all data from current old device to a new computer.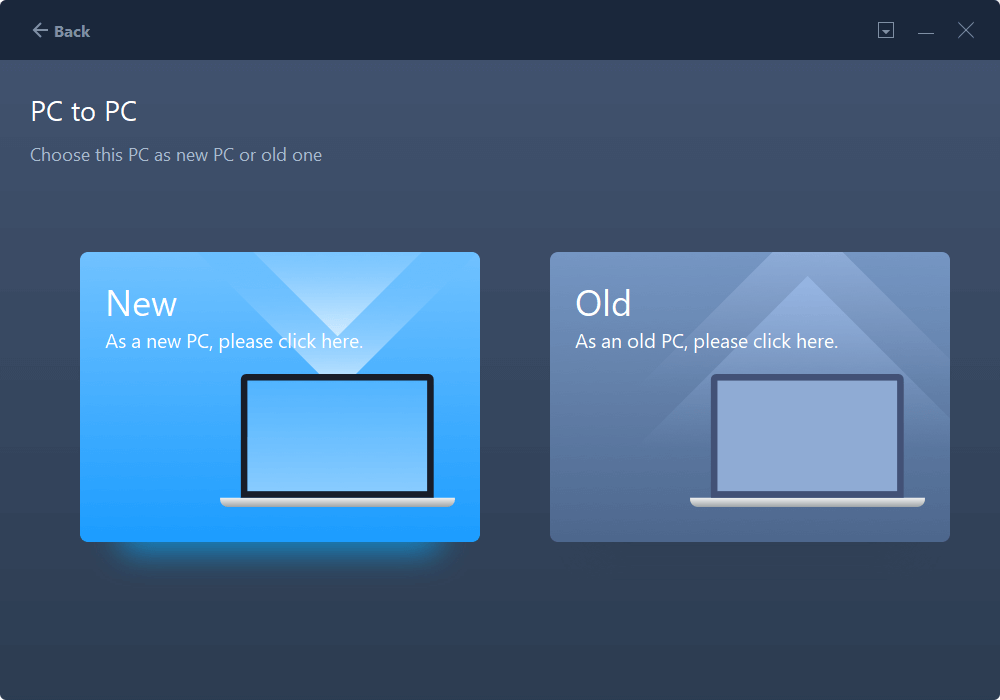 Step 3. Connect two computers
1. Select your target PC to connect via its IP address or device name and click "Connect".
2. Enter the login password of your target PC and click "OK" to confirm.
If you didn't see the target PC in the listed devices, you can also click "Add PC" to manually connect the target PC by inputting its IP address or device name.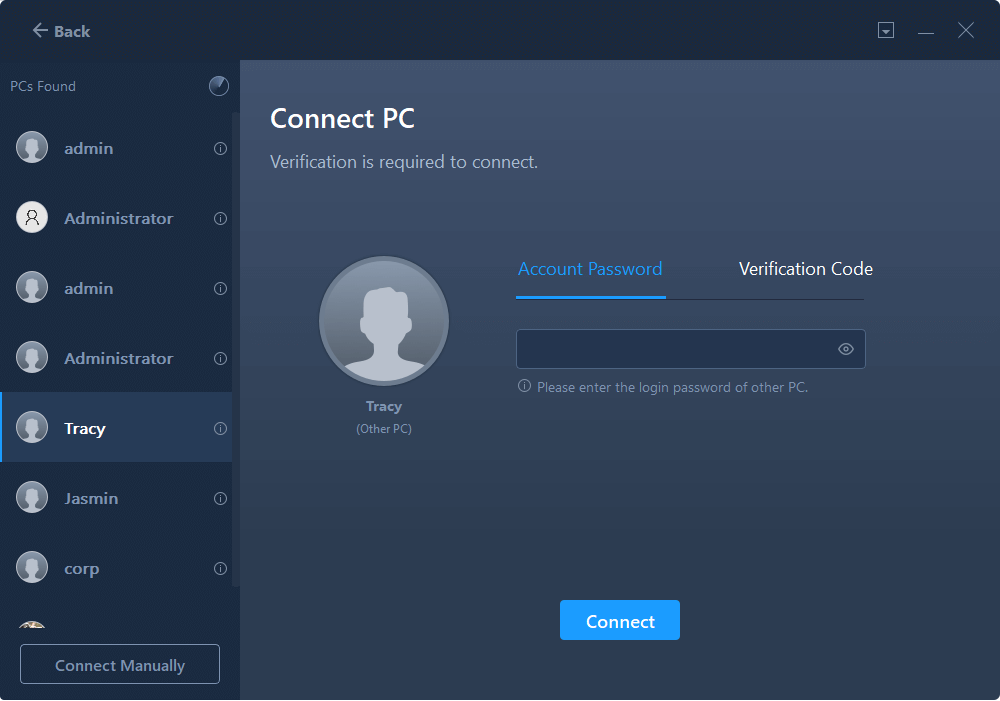 Step 4. Select apps, programs, and software and transfer to the target computer
1. You can select and choose what you want to transfer from the current computer to the target PC.
2. After selecting desired applications and programs, click "Transfer" to start the transferring process.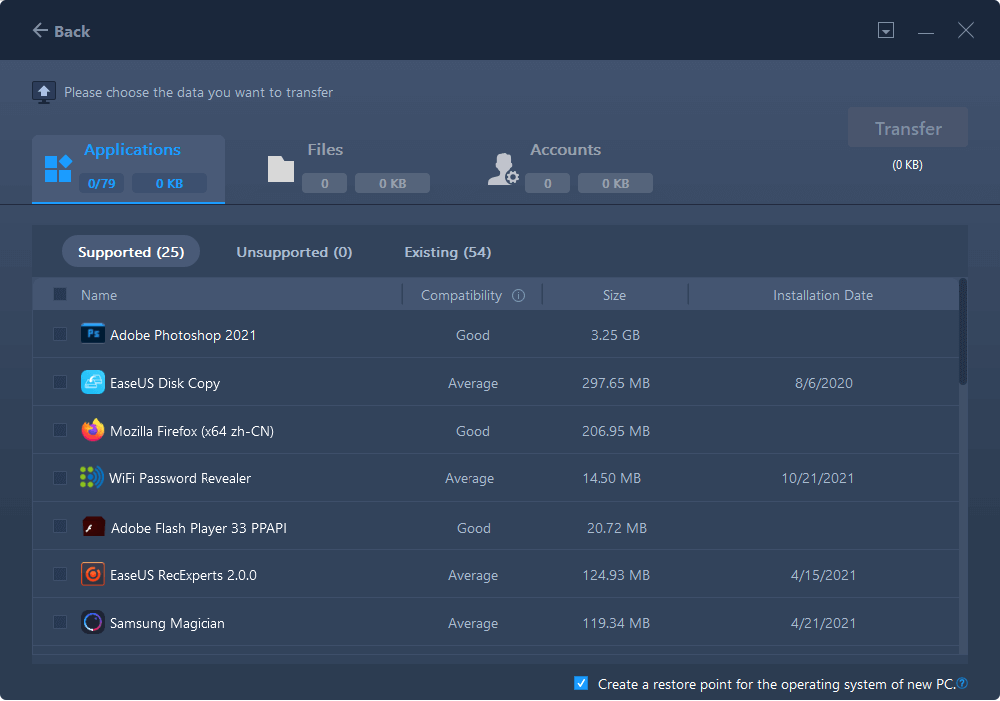 EaseUS Todo PCTrans not only transfers data but is also capable of transferring settings to a new PC. It omits the need for the re-installation of programs on a new PC. The useful features of EaseUS Todo PCTrans are listed below: 
Transfer data, files, and settings to a new system.
Compatible with windows 7/8/10/11.
Capable of rescuing data from a dead PC.
Migrate data to a local to save disk space. 
Method 2. UkeySoft Spotify Music Converter
UkeySoft Spotify Music Converter is a great music-to-computer downloader. It does"t matter if you use its free or premium version, it supports you to download DRM-free Spotify songs to your computer and save them in different formats. You can also copy or transfer the downloaded Spotify MP3 files.  
Step 1. Login to your UkeySoft Spotify Music Converter.
When you log in to the converter, Spotify will run automatically. Click Add icon.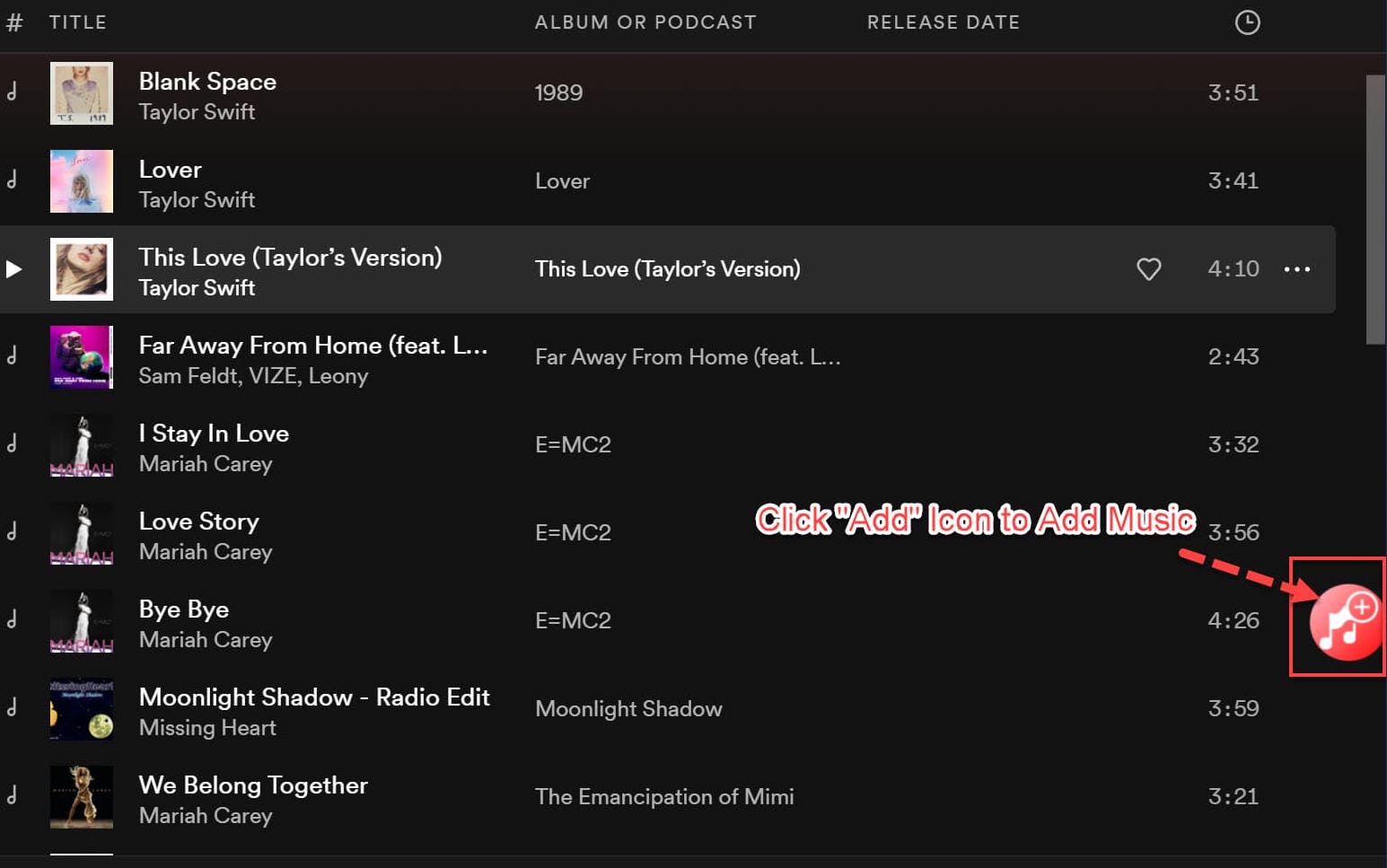 Step 2. Copy the URL.
Press the three dots icon and then press the share button and then click "Copy Artist link". In the bar displayed below on the left side, copy the URL, then click "Add". 
Step 3. Choose format.
Click the options button to save songs. Choose the MP3 as an output format. 
Step 4. Click "Convert".
Click "Convert" to convert Spotify music to MP3 without losing the quality.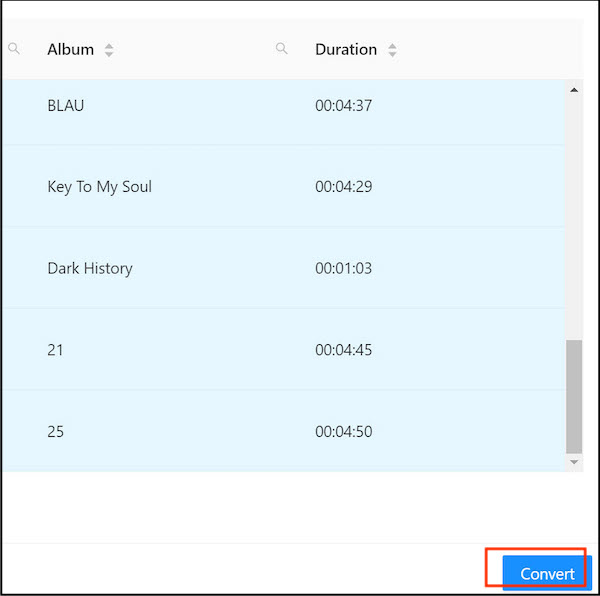 Step 5. Click "History".
When the conversion is done, click the "History" button and now you can see the MP3 files.
Now you have the Spotify songs downloaded to your computer. Copy them into a flash drive and paste them into your new PC.
Method 3. Transfer Spotify Playlist and Music to New Account
Mostly we forget the password of old accounts. If you have also forgotten your Spotify password and wondered how you could move Spotify to your new PC, it would be better to recover the password of your old account or transfer the playlist to a new account.
Step 1. Making a new playlist.
Open Spotify on your old computer and log in. There, go to the "Songs" section in the left sidebar. Please select one of the songs and press CTRL + A to select all of them. Then, right-click and go to "Add to Playlist" and select "New Playlist".
This way, it will create a new playlist consisting of all your songs. Now, it will be a public playlist, and you can also change its name if you want.
Step 2. Log into your new account.
Now get on your new PC and log in to your new Spotify account. After that, search for the username of your old Spotify account, and under overview, you will see the new playlist consisting of all songs you just created on the old PC. Now tap on it to enter the playlist.
Step 3. Copying all songs to the new account.
After entering the Spotify playlist, select any of the songs, press "CTRL + A", and hit "Save to Your Music". All of these songs will be saved automatically in your "Songs list".
Step 4. Checking songs on a new account.
Finally, your old songs are saved in your new account, and you can check them by clicking on the "Songs" in the left sidebar. The order of songs may differ from the original list, but still, it is better than transferring them at once.
Method 4. Reinstall and Sync Old Account
If you reinstall Spotify on your new PC with the old account, you will restore all data. If you know your Spotify login and password, you may reinstall Spotify on a new PC without losing your data by following these steps.
Step 1. Uninstall Spotify from an old PC.
Start by going to the old PC and uninstalling Spotify. Go to the control panel and tap on "Uninstall a program". There, you will see all your applications. Find Spotify and uninstall it.
Step 2. Download Spotify on a new PC.
Now go to your new PC and install Spotify from their official website. From there, download and install it. But, it will be downloaded fresh with no previous data.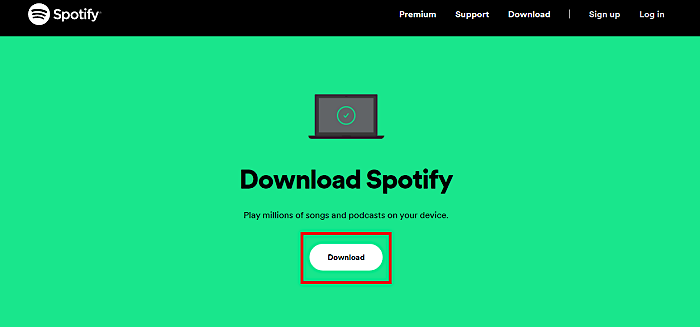 Step 3. Sign in to your Spotify account.
After installing it on your new PC, sign in with your old Account"s username and password. All your previous saved playlists, songs, and personalized settings will be restored to this version.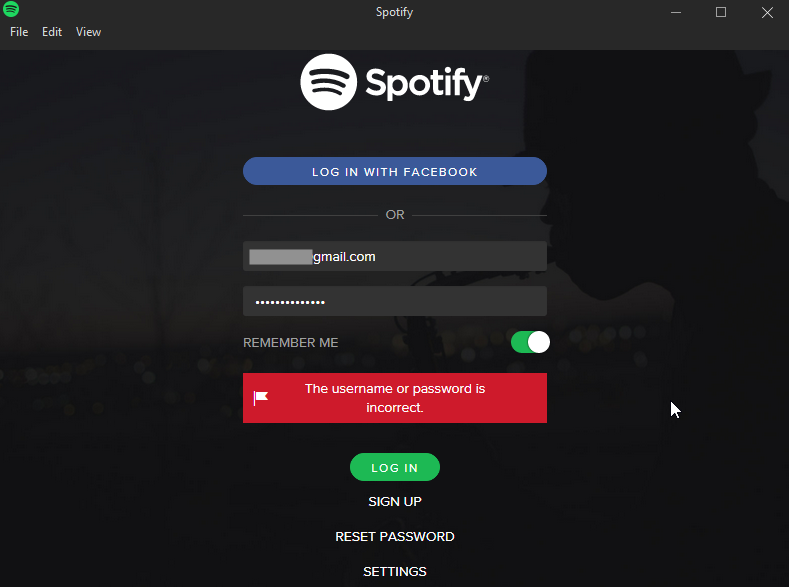 Conclusion
These were a few methods to transfer Spotify from old PC to new PC. But, if you are looking for a permanent solution to transfer applications between two computers without a hassle, you should try out EaseUS Todo PCTrans to move applications smoothly. You'll also be saving their keys and login information this way. As a result, you will never have to worry about losing crucial data on the old PC.
About the Author
Daisy is the Senior editor of the writing team for EaseUS. She has been working in EaseUS for over ten years, starting from a technical writer to a team leader of the content group. As a professional author for over 10 years, she writes a lot to help people overcome their tech troubles.

Roxanne is one of the main contributors to EaseUS and has created multiple posts on digital devices like PCs, Mobile phones, tablets, Mac, etc. She loves to share ideas with people of the same interest.
Reviews and Awards
EaseUS Todo PCTrans Free is a useful and and reliable software solution created to serve in computer migration operations, be it from one machine to another or from an earlier version of your OS to a newer one.

 Read More

EaseUS Todo PCTrans is by the folks at EaseUS who make incredible tools that let you manage your backups and recover your dead hard disks. While it is not an official tool, EaseUS has a reputation for being very good with their software and code.

Read More

It offers the ability to move your entire user account from your old computer, meaning everything is quickly migrated. You still get to keep your Windows installation (and the relevant drivers for your new PC), but you also get all your apps, settings, preferences, images, documents and other important data.

 Read More