User Situation - How to Copy/Install a Program to USB
Q: Hey everyone, after many google searches I am just confused about how to put programs to my flash drive. I have read that you can use a 3rd party application to make the applications "portable" such as portableapps.com etc. However, it doesn't work well for me. I have also read about the registry having possible problems when using other systems. Can I simply copy my programs? Or is there any effective way to handle this?
A: You may wish to run software directly from a USB flash drive to save space on your hard drive or avoid leaving a trace of your software on your computer. Copying a program sometimes is a good option, for programs like Total Commander, or Winamp, or Aida64, or Need for Speed. If you have a few programs installed is fine. If you have many programs installed in the program files, some programs will work, some will not be licensed, and some will send you the message to reinstall the application.
A thing is clear, you will never know exactly which programs that you use will certainly work until you try it or you ask somebody that did it before for each program particularly.
So can you find an easy and fast way to move/transfer programs to a USB flash drive? Directly copying the program sounds easy, but you cannot be sure whether the application would work or not. In fact, using a third-party software is still a nice choice.
EaseUS Todo PCTrans - An Easy-to-Use Application Mover
EaseUS Todo PCTrans is an easy PC migration solution that can help you move data, apps, and transfer account from one computer to another or to an external device. In only one click, this transfer tool transfers all of your wanted applications or data. You can see more information below.
01
Transfer user's accounts:
Transfer user's account settings, user data, personalization & power settings from one PC to another or from the previous OS to new OS after Windows in-place upgrade via the network connection or image file.
02
Transfer applications:
Up-to-date application compatibility list allows getting the latest transferable applications. Applications may require re-activating on the new PC/OS. Support to transfer data/apps from Windows XP/7/8 to Windows 10. Transfer applications between local disks.
03
Transfer data among different devices:
Transfer selected applications & data from one PC to another or from the previous OS to new OS after Windows in-place upgrade.
04
Other Highlights:
We provide 24 X 7 service & live chat. EaseUS Todo PCTrans takes all stuff to a new PC and gets it ready for use.
Details - How to Move Programs to a USB Flash Drive
You only need four steps and you can install a program to your portable device. Before you start to do it, you must de the following thing:
Make sure that the USB has enough space so that you can install your programs
Download EaseUS Todo PCTrans and restart your computer
Connect the USB to your computer
Then, follow the steps below to put/install programs on a USB:
Step 1. Connect an empty USB drive to your PC and run EaeUS Todo PCTrans
Click "App Migration" on the main screen, and click "Start" to continue.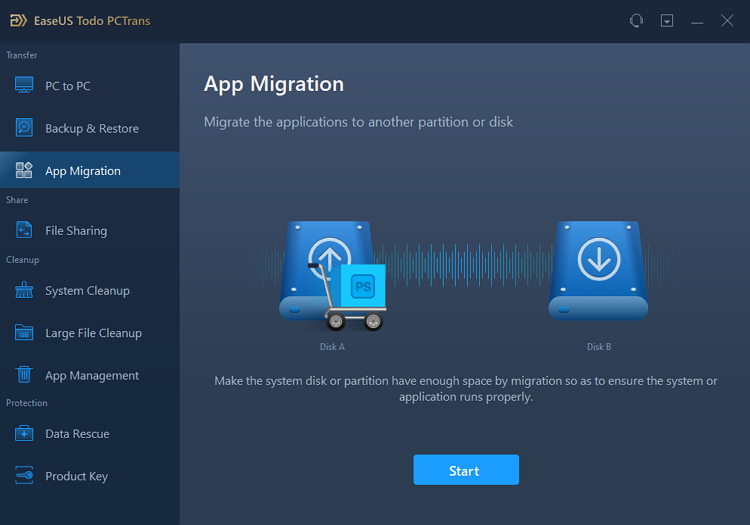 Step 2. Select applications, programs, and software to transfer
First, select the source partition where you installed apps and tick the programs marked as "Yes" that you'd like to move to your USB drive.
Next, click "Browse" to choose the USB as your target location to move the selected programs without reinstallation.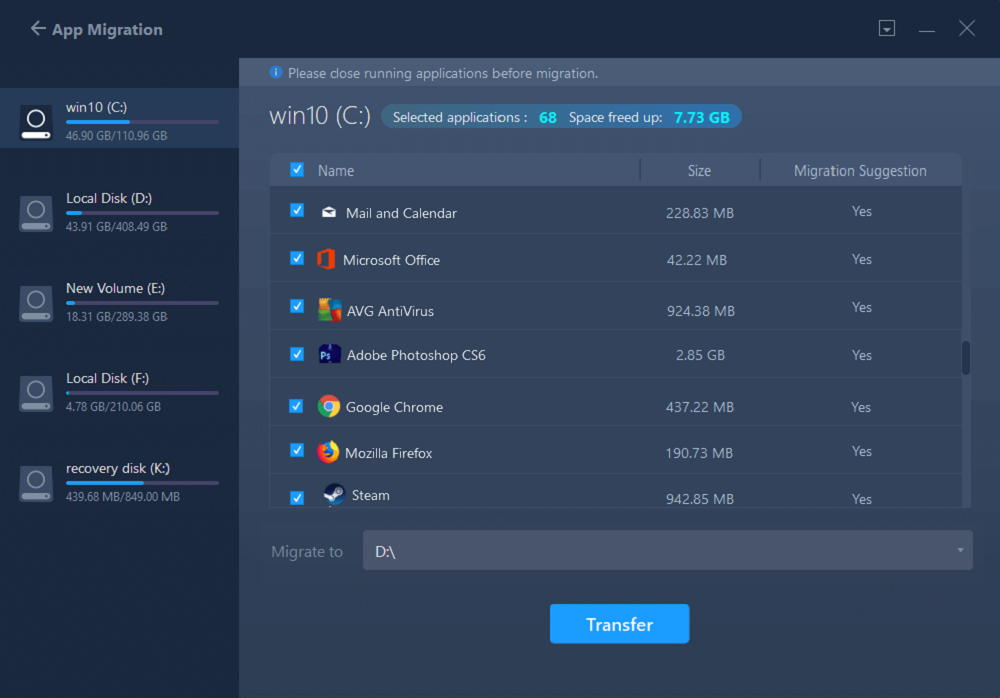 Step 3. Transfer and move selected apps, programs, and software to USB
Click "Transfer" to start the transferring process and wait for the process to finish.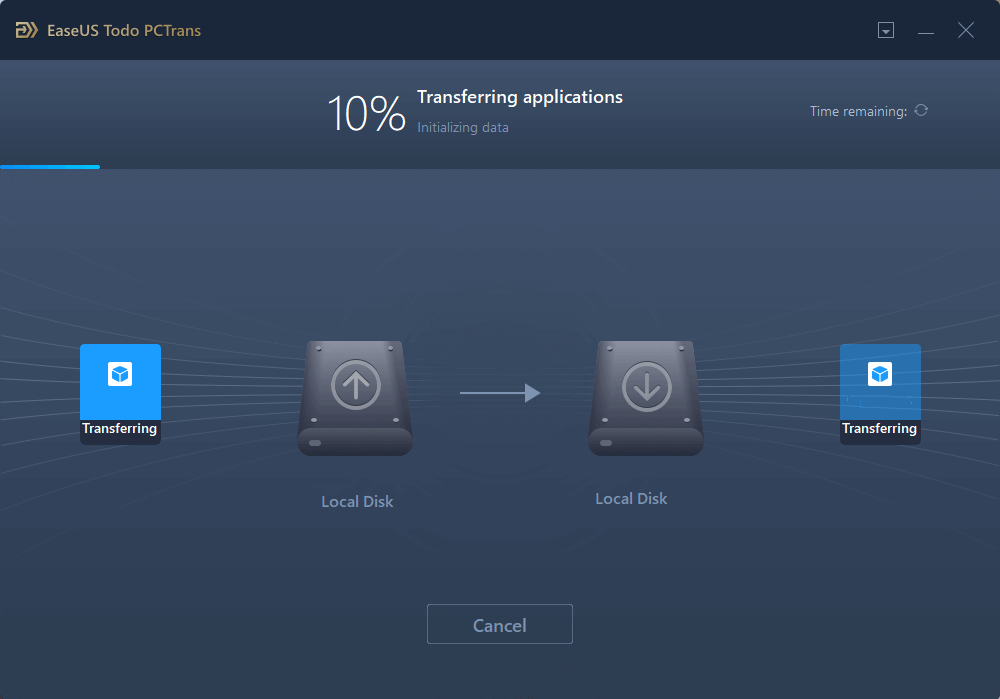 Note: 1. After the transferring, restart the PC if necessary. Then you can run the transferred programs on your USB drive without reinstallation.
2. You can only run and launch transferred programs from the USB on your source PC. It won't work on other computers.
After you have put programs on the USB, you can run applications from it. Go to the Windows File Explorer, open the USB. Double-click on the application.exe file. You can see the application will begin to prepare it to set up.