Is It Possible to Transfer Files from Hard Drive with Bad Sectors to Another
Once a hard disk drive developed bad sectors, it'll soon run into trouble. For example, the hard drive gets corrupted, unable to open or access data in it. Usually, there are two ways to access/extract/transfer/copy/recover data from hard drive with bad sectors.
1. Hard drive data recovery software to recover inaccessible hard drive data
2. Windows easy transfer software to directly transfer files from one hard drive to another
How to Transfer Files from Corrupted or Damaged Hard Drive
Instead of spending much time and effort to fix hard disk bad sectors, most people would choose to replace the failing hard drive with a new one. But before the replacement, what they concern the most is the data on the corrupted or damaged hard drive. They need a safe transfer.
To make this work simple, straightforward and fast, the second suggestion is much preferred, but only when you find a right file transfer utility that runs perfectly on a Windows 10, 8 or 7 computer.
So, what's the easiest way to transfer files from hard drive with bad sectors to another? The answer goes to EaseUS Todo PCTrans, which is the most popular Window transfer tool this year.
Step 1. Create an image file of the source hard drive
Launch EaseUS Todo PCTrans on your Windows computer. Navigate to the "Image Transfer" mode and click "Start".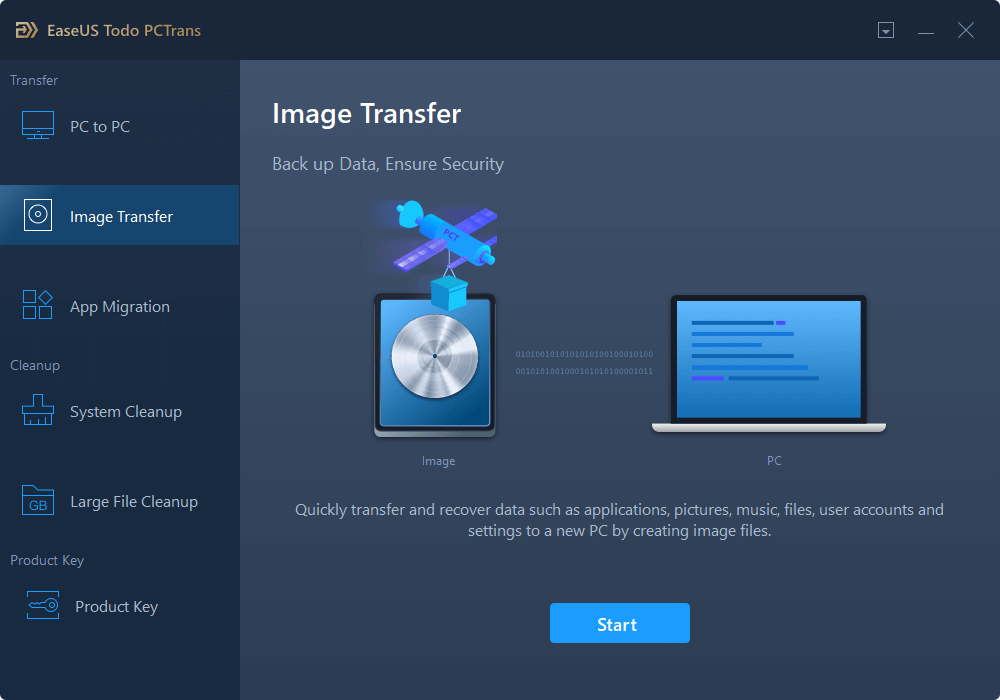 Hover your mouse over "Create Image File", and click "+Create". Later, confirm the default settings of the file name and file path, or you can customize the settings on your own.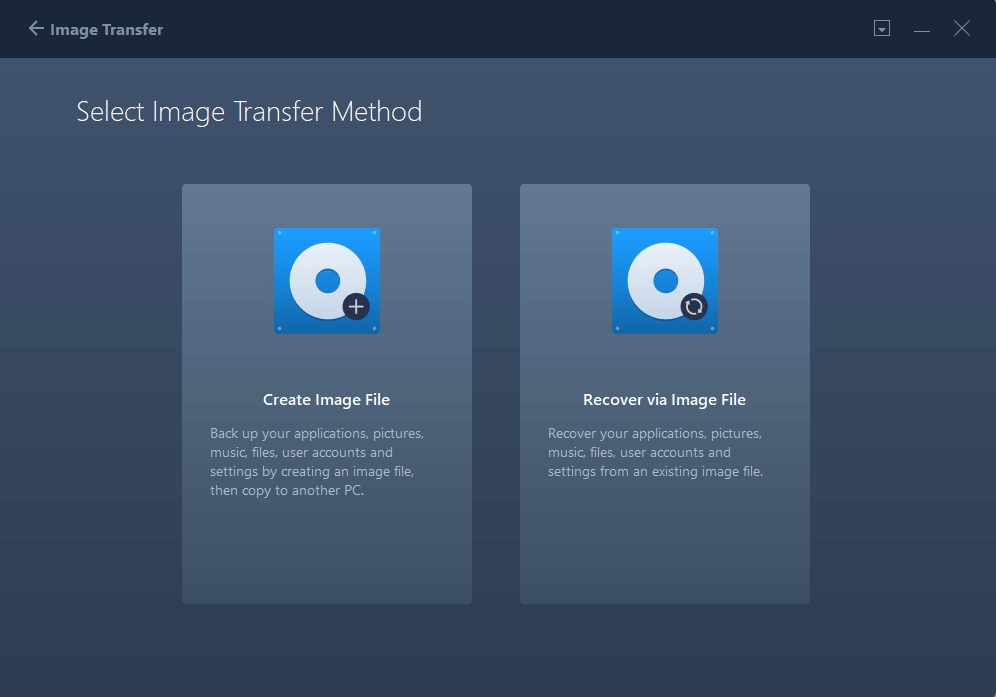 Now select the items you want to transfer to the other hard drive. EaseUS Todo PCTrans allows users to create image files of multiple file types, including applications, personal data, and user accounts. To transfer files from one drive to another, deselect the "Applications" and "Accounts", hover your mouse over "Files", and click "Edit".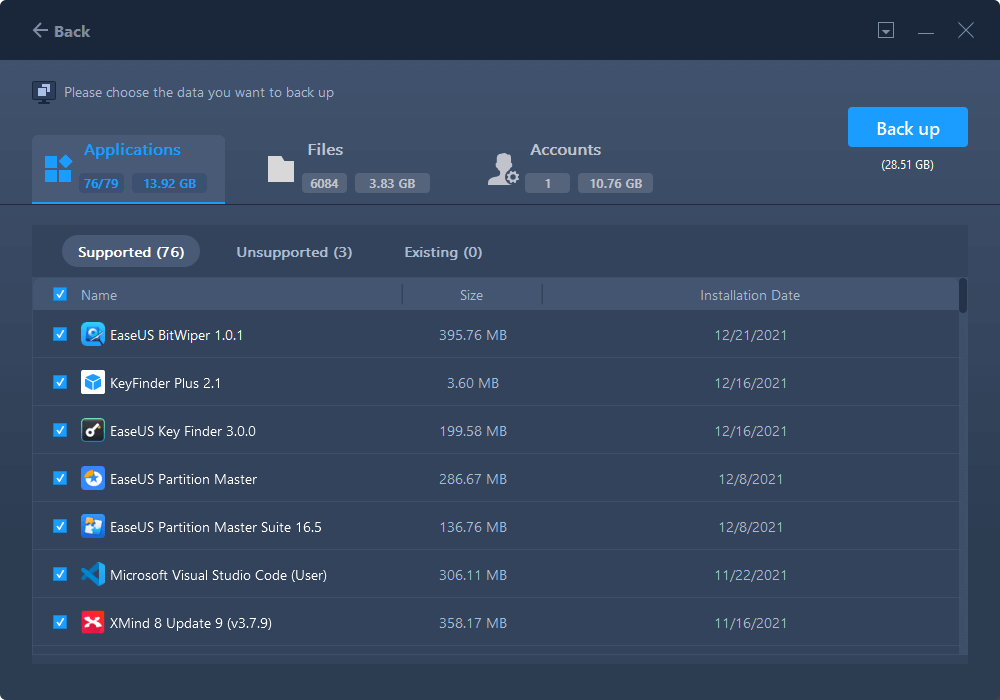 This is where you need to select files on the source drive. Expand the drive so you can selectively choose desired files, after then click "Finish". In the end, click "Create". Wait for the process completes.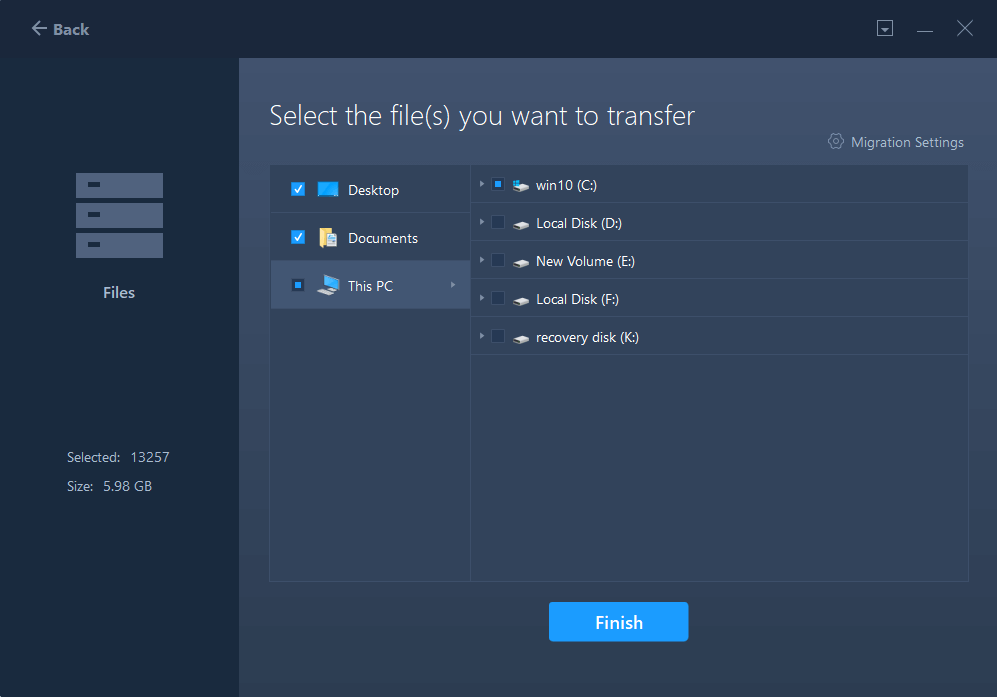 Step 2. Recover the file image to the destination drive
Launch EaseUS Todo PCTrans and follow the same way to reach the step of selecting a transfer method. This time choose "Recover via Image File" and click "Recover".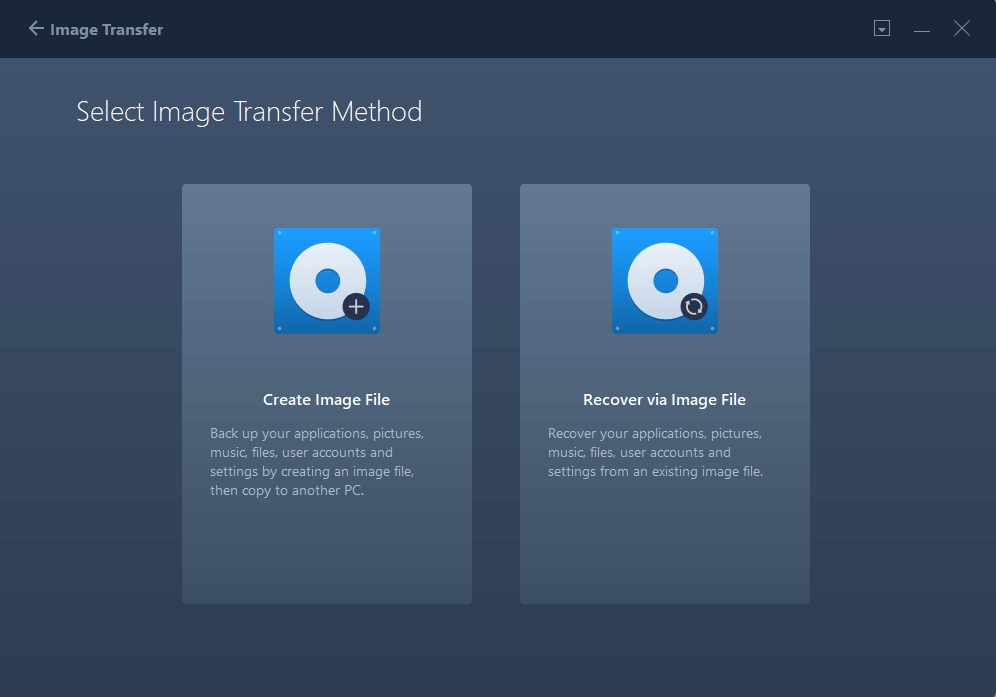 Choose the existing image file presenting on the interface, or navigate to the exact file path where the image file is, click "Recover".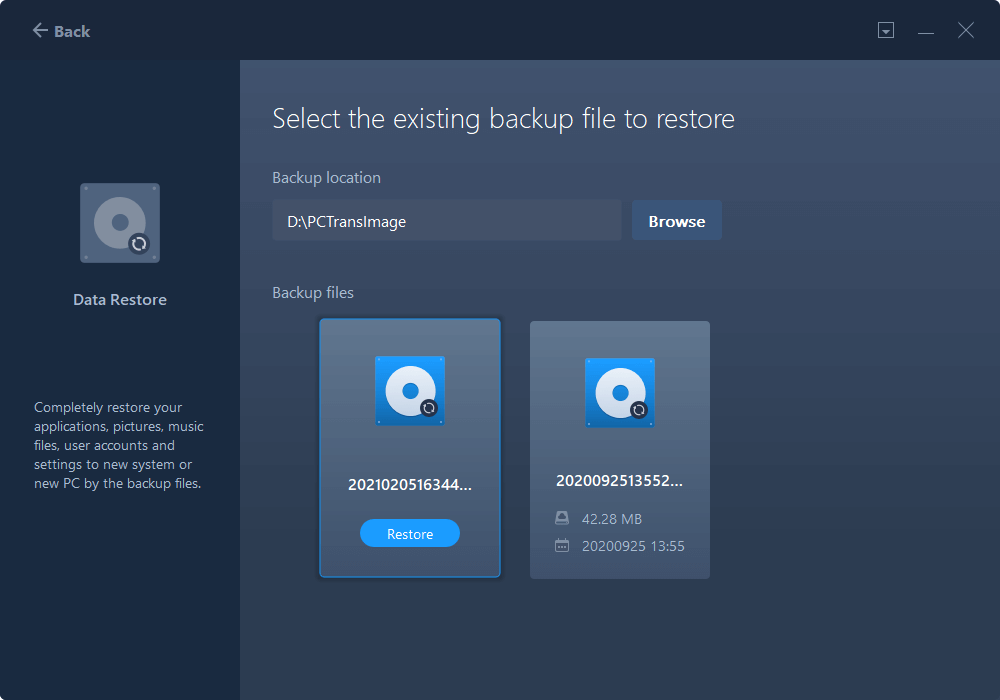 You're back to the "Files", click "Edit" to get in. The image file is viewable here. You need to click the pencil icon to set the target location, which is the other hard drive, and submit the change. After the basic settings, click "Finish" and finally "Recover". Wait patiently until the image transfer process is over.