Are you planning to move from SSD to HDD in Windows 11? Then, you must be already wondering how to move all your files from SSD to HDD without losing anything in the way. 
Well, it is not that hard to transfer your entire system files from a solid-state drive to a hard disk drive in Windows 11. You can use data transfer software or manually copy and paste SSD files to HDD. 
Below, we have discussed both options briefly to easily decide which method is more beneficial for you. So, let's get started. 
PAGE CONTENT:
Method 1. Data Transfer Software — EaseUS Todo PCTrans Method 2. Manual — Copy and Paste
Why Should You Move Files to SSD to HDD?
Today, most PC users prefer SSDs as they are highly reliable, durable, and power-efficient storage devices. However, it doesn't mean HDD isn't a good option to store your files. In fact, in many cases, HDD is a better option to store files than SSD, such as:
Larger storage capacity
When you have a hefty amount of files on your system, moving SSD files to HDD is the best option for you. The HDDs are available in different storage capacities such as 40GB, 12TB, or even higher. SSDs are also available in varying capacities, but it is mostly less spacious than HDDs. 
Cost-effective solution
If you want more space at a lower price, HDDs are also beneficial in that scenario. After upgrading to a new Windows 11, you probably don't want to buy expensive SSDs. So, here you can use an HDD to get more space without spending much. 
A longer lifespan
HDDs are perfect for you if you don't want to move your files from one SSD to another with every system update. That's because HDDs have a higher read-write cycle as data is directly written on the platter disk. These platter disks offer higher durability and last for a long time. Thus, you can store your files for a longer time over HDDs.
Since now you know when to move files from SSD to HDD, the next step is to learn how to transfer files from SSD to HDD in Windows. For this, you have two options — Software and Manual. Let's understand both options carefully. 
Method 1. Data Transfer Software — EaseUS Todo PCTrans
The data transfer software is one of the easiest ways to move files from SSD to HDD in Windows 11. And EaseUS Todo PCTrans is the one-stop PC transfer software. It is a simple tool with numerous features, such as: 
It can transfer data, applications, system, and user account settings to different locations. 
EaseUS Todo PCTrans can transfer data in three ways — PC to PC, Backup and Restore, and App Migration. 
It can fully automate the data transfer process. 
The software can transfer different programs such as Photoshop, Adobe, Dropbox, AutoCAD, etc. 
For file transfer from SSD to HDD, EaseUS Todo PCTrans offers two options:
Option 1. Large File Cleanup Feature 
When you want to find large files on your SSD and then transfer them to HDD, this option is ideal. You can use this option to locate and move large files in Windows 11, 10, 8, 7, or even older versions. 
Step 1. Click "Large File Cleanup" on the left panel, and click "Start" button.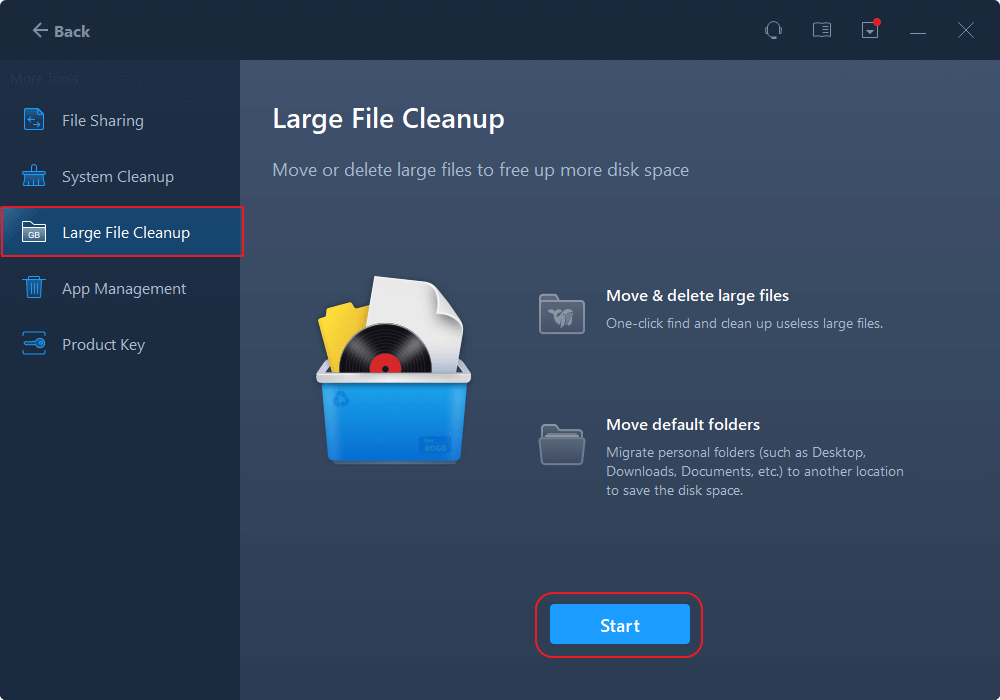 Step 2. Select "Folder" tab, check the folders you want to move. Choose target drive and click "Move" button.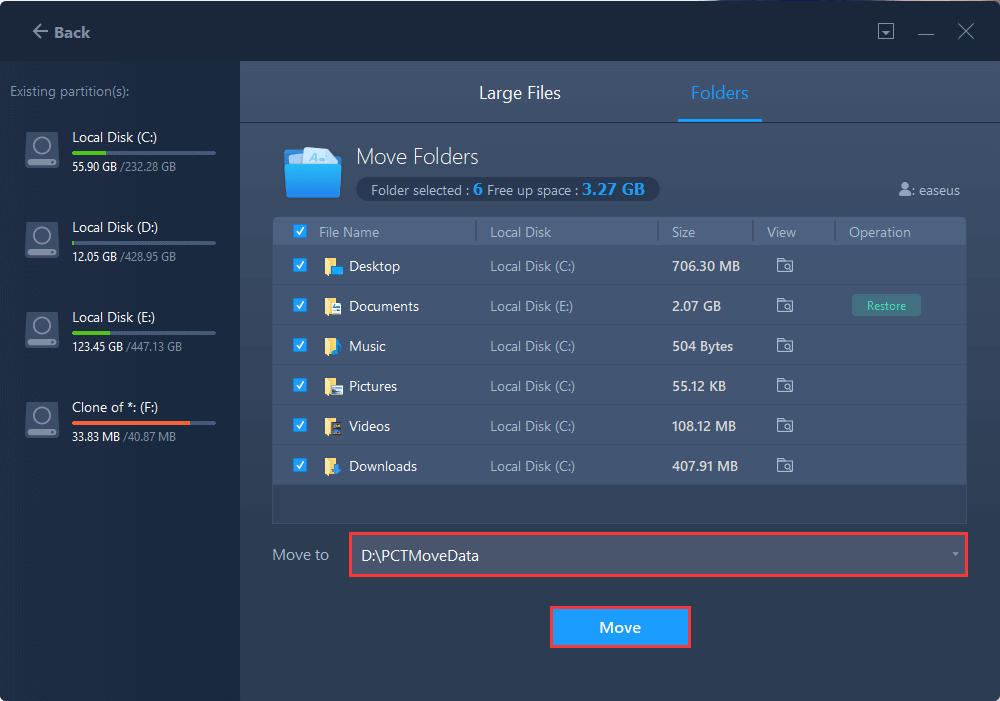 Step 3. Wait for moving process completes. Click "Finish".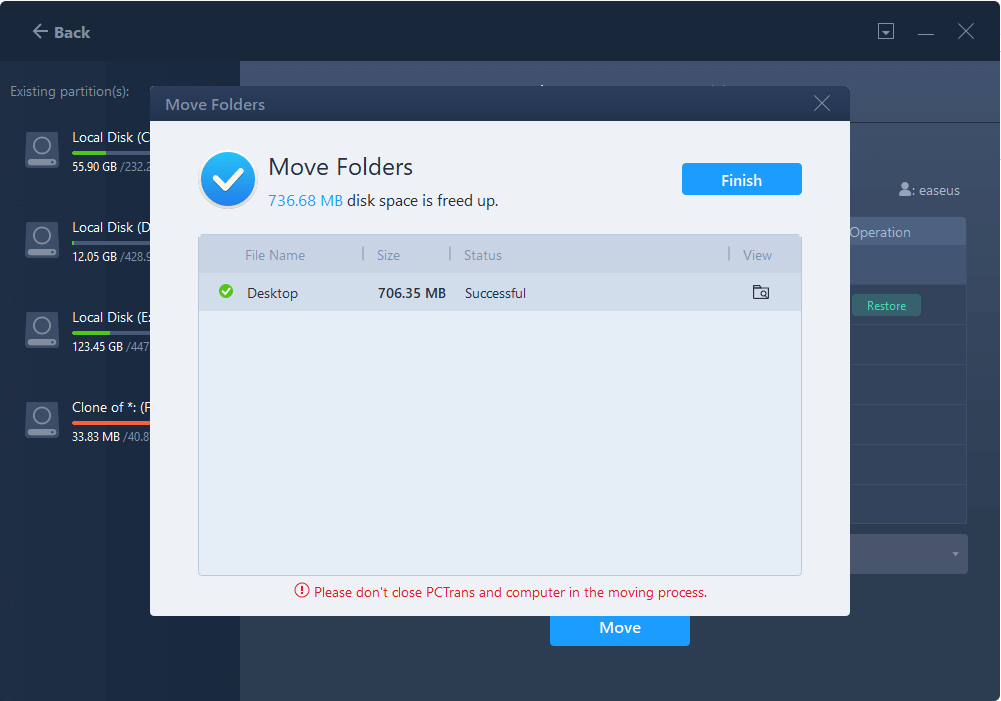 Note: You can click the "Restore" button to restore the current folder to the default location.
Option 2. Backup & Restore Feature
Another way to move files from SSD to HDD via Todo PCTrans is making an image copy of the files on SSD and then moving them to HDD. After that, you can delete files on your SSD to create more free space.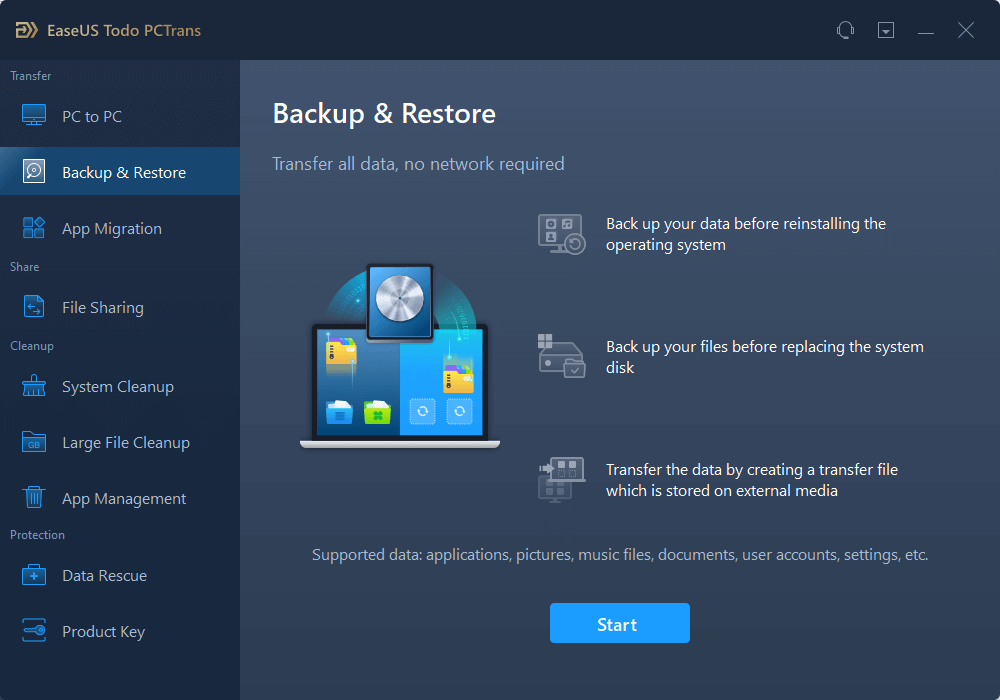 Method 2. Manual — Copy and Paste
If you wish to manually transfer files to HDD, you can use the copy and paste technique. Here you just have to cut the file from the SSD and paste it to your HDD location. However, if you want to move lots of files, it will take some time. Besides, you have to face various permission issues if you aren't logged into the computer as an administrator. 
If you face a permission issue or want to move various files together, you have to follow these steps:
Open the Run command box by pressing Windows + R together. 
Enter gpedit.msc and hit Enter.  . Go to Computer Configuration > Windows Settings > Security Settings > Local Policies > Security Options.
Highlight Security Options and navigate down to the User Account Control. 
Right-click on it, select the Properties to enable them one by one, and Save changes.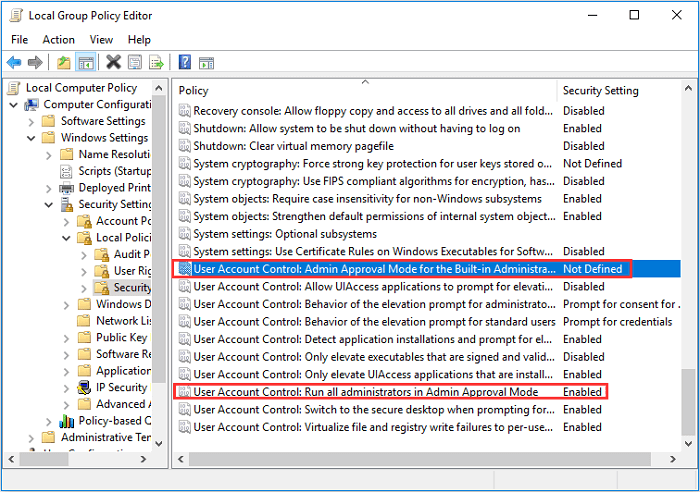 Go to This PC > Manage > System Tools > Local Users and Groups > Users. 
Right-click Administrator and select the Properties.
Uncheck an Account is a disabled option.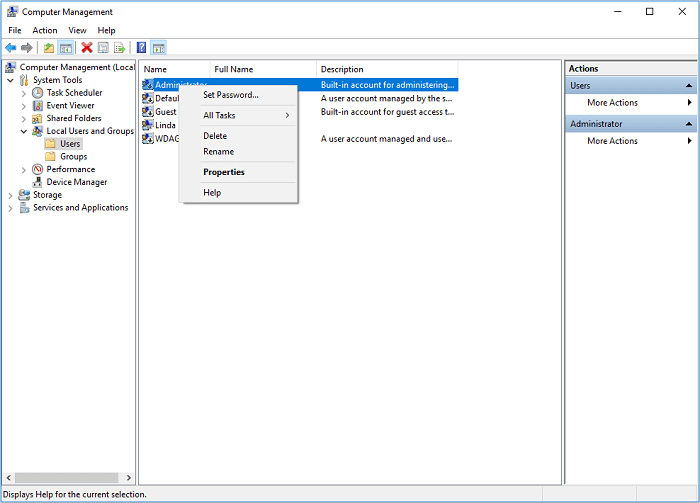 Just restart your computer, and now you can move files from SSD to HDD. 
Concluding Thoughts 
It is easy to move files from SSD to HDD in Windows 11 using both methods. In the first method, you can use a simple tool like EaseUS Todo PCTrans to move and backup files between two disk formats. On the contrary, the manual copy and paste method are easy, but it is time-consuming and full of glitches. 
All in all, EaseUS Todo PCTrans is the best option to transfer files from SSD to HDD in Windows 11 without any hassle. Rest it is your choice, so consider all relevant facts before selecting your file transfer method. 
Quick FAQ About Moving Data from SSD to HDD 
To get a better idea about moving data from SSD to HDD in Windows 11, have a look at the following facts:
1. Can you move games from SSD to HDD?
Yes, you can. If your SSD disk is running out of space, you can easily find, locate and move big game files to HDD. In fact, Todo PCTrans lets you transfer Steam, Epic, Blizzard, Riot, and Origin games to another drive with one click. 
2. Can I move windows from SSD to HDD?
Once again, yes. Using the professional Windows migration solution, you can move all Windows files from SSD to HDD. You can even backup your SSD Windows files before moving to HDD for extra safety. 
3. How to move user files from SSD to HDD?
Without administrative access, it is very complicated to transfer user files from SSD to HDD (already discussed above). However, if you use Todo PCTrans to move user files between two disks, you can do it in a couple of steps (already discussed above). 
About the Author

Roxanne is one of the main contributors to EaseUS and has created multiple posts on digital devices like PCs, Mobile phones, tablets, Mac, etc. She loves to share ideas with people of the same interest.
Reviews and Awards
EaseUS Todo PCTrans Free is a useful and and reliable software solution created to serve in computer migration operations, be it from one machine to another or from an earlier version of your OS to a newer one.

 Read More

EaseUS Todo PCTrans is by the folks at EaseUS who make incredible tools that let you manage your backups and recover your dead hard disks. While it is not an official tool, EaseUS has a reputation for being very good with their software and code.

Read More

It offers the ability to move your entire user account from your old computer, meaning everything is quickly migrated. You still get to keep your Windows installation (and the relevant drivers for your new PC), but you also get all your apps, settings, preferences, images, documents and other important data.

 Read More