Can I Upgrade SSD to M.2 Without Reinstalling OS? Yes, Here Is Your Guide
Do you know what types of SSD disk are you using on your computer? Basically, we distinguish SSDs via their connect types. Besides PCIe, U.2, mSATA, SATA Express, SATA, and M.2 are the two most common SSDs that are widely used by worldwide users and computer manufacturers. 
So which is better, should you and how will you upgrade from SSD to M.2 SSD? Follow through this guide to improve your computer by moving its data and OS from SSD to M.2 now. 
1. Should I Upgrade from SSD to M.2?
Yes, as long as your computer is physically not too old, it supports M.2 interface connector, and you have enough budget for an M.2 SSD disk, you should upgrade the installed SSD to M.2 SSD. 
When should you upgrade SSD to M.2? Let's check this out:
Your computer becomes slow.
You want to speed up the OS, improve installed programs' & applications' launch duration.
You want to upgrade gaming computer, gaining a better gaming experience.
You want to separate the OS drive and data drive, moving OS to an M.2 SSD.
2. SSD vs M.2 SSD, Which Is Better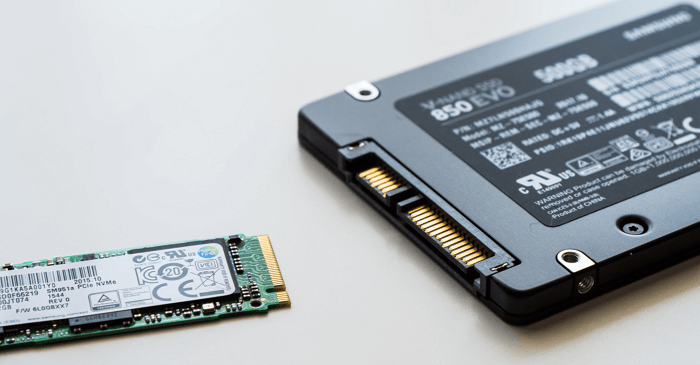 Is it worth upgrading SSD to M.2 SSD? Yes! It's because that M.2 SSD is far faster than SSD. Here is a comparison table that includes all basic information about SATA SSD and M.2 SSD, let's see:
Comparison
M.2 SSD
SSD
Type Of Connector
Capacity
Reading Speed

2280 MB/s for PCIe 3.0
Up to 3500 MB/s.

Writing Speed
In a word, M.2 SSD drive is somehow 2 -2.5 times faster than a SATA SSD. Though the price of the M.2 SSD could be more expensive than SATA SSD with the same storage capacity, it worths its excellent performance in reading and writing data. 
3. How Do I Upgrade My SSD to M.2? [Complete Guide]
So now, you may want to know how do I move Windows 10 from SSD to M.2 or how to fully replace the old SSD with a new M.2 disk. Follow the complete guide here, you'll fulfill the task on your own. 
#1. Check If Your PC Support M.2 Slot

Step 1. Open your computer or laptop case.
Step 2. Check if your computer support M.2 slot: PCIe. 
On desktop, if the SSD interface is marked with SATA/PCIe, it means that you can add an M.2 SSD to the computer.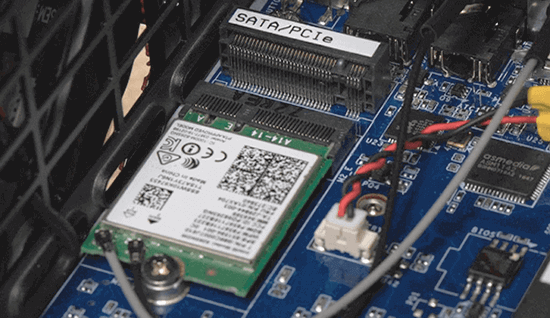 On a laptop, you can clearly see that the type of SSD slot. Most latest laptop all contains one or two M.2 slots.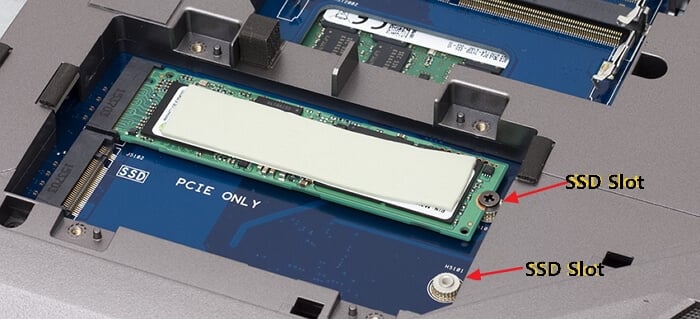 #2. Select One Of the Best M.2 SSD in 2021
Here are two important factors that you should consider while selecting or purchasing an M.2 SSD:
Price: Your budget decides the brand and the storage capacity of the M.2 SSD that you'll get.
Storage Capacity: To upgrade SSD, the storage space of your new M.2 should be equal to or even bigger than the old SSD. (500GB and 1TB are the most popular M.2 SSD capacity.)
Here is a list of the best M.2 SSD recommended by many professionals:
Samsung 980 Pro 1TB M.2 NVMe Gen4 Solid-State Drive — $199.99 
WD_BLACK SN850 500GB M.2 NVMe Solid-State Drive — $119.99 
WD_BLACK SN750 500GB M.2 NVMe Solid-State Drive — $69.99
Sabrent Rocket 1TB M.2 NVMe Gen4 Solid-State Drive — $159.98
#3. Install M.2 SSD to Computer
Step 1. Open the computer or laptop case using a screwdriver.
Step 2. Slide the M.2 SSD inside to the SSD slot and screw the SSD drive-in.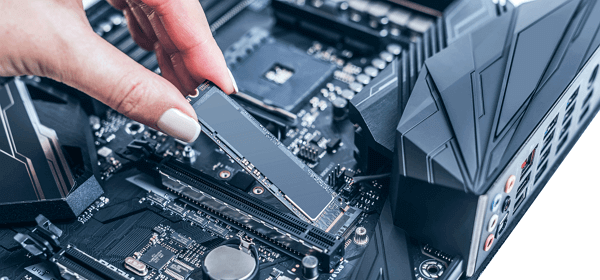 Step 3. Finalize and cover the computer case.
#4. Initialize M.2 SSD
New M.2 SSD won't show up until you initialize the SSD in Disk Management. Here are the steps: 
Step 1. Open Disk Management, check the partition style of your source SSD.
Step 2. Locate and right-click the New M.2 SSD, Select "Properties".
Step 3. Select "Initialize Disk" and set the partition style the same as the source disk (MBR or GPT).
 Click "OK" to confirm.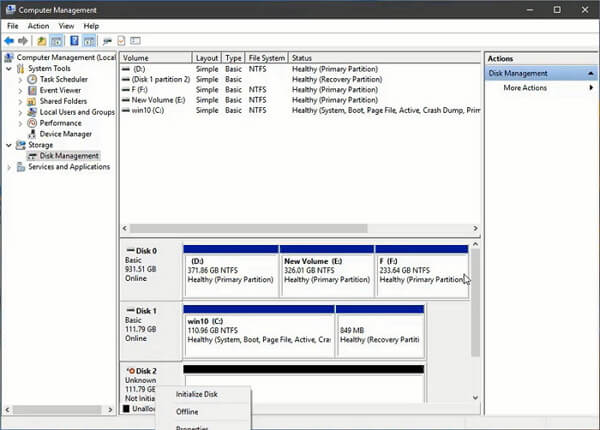 #5.1. Guide to Fully Upgrade SSD to M.2 - Clone SSD to M.2
To upgrade SSD to M.2 SSD, you need to move data, applications, and programs to the new disk. To do so, you'll need a disk cloning tool for help. 
Here, reliable partition manager software - EaseUS Partition Master with its complete disk upgrade feature enables you to clone everything from the source SSD to the new M.2 SSD in only a few simple clicks:
Step 1. Select the source disk.
Right-click the disk that you want to copy or clone. Then, select "Clone".
Step 2. Select the target disk.
Choose the wanted HDD/SSD as your destination and click "Next" to continue.
Step 3. View the disk layout and edit the target disk partition size. 
Then click "Continue" when the program warns it will wipe out all data on the target disk. (If you have valuable data on the target disk, back up it in advance.)
You can select "Autofit the disk", "Clone as the source" or "Edit disk layout" to customize your disk layout. (Select the last one if you want to leave more space for C drive.)
Step 4. Click "Proceed" to start the disk cloning process.
If you prefer to move Windows OS and installed games from C drive to the M.2 disk, try the next guide. 
#5.2. Guide to Migrate OS (Windows 10) to M.2 SSD - Transfer OS from SSD to M.2
If you only want to move your operating system, installed games, and important applications from the current SSD to the new M.2 SSD, follow the guidelines below for help:
Steps to migrate OS to HDD/SSD:
Run EaseUS Partition Master, select Migrate OS from the top menu.
Select the SSD or HDD as the destination disk and click Next.
Check Warning: the data and partitions on the target disk will be deleted. Make sure that you've backed up important data in advance. If not, do it now.
Then click Continue.
Preview the layout of your target disk. Then click Proceed to start migrating your OS to a new disk
Note: The operation of migrating OS to SSD or HDD will delete and remove existing partitions and data on your target disk when there is not enough unallocated space on the target disk. If you saved important data there, back up them to an external hard drive in advance.
#6. Set Up New M.2, Make It Bootable
If you replaced the OS drive, make sure that you follow the steps here to set the new M.2 SSD as the boot drive in BIOS:
Step 1. Restart PC and press F2/F8/F11 or Del to enter BIOS.
Step 2. Go to the Boot menu, change the boot priority, set the new M.2 SSD as the boot drive.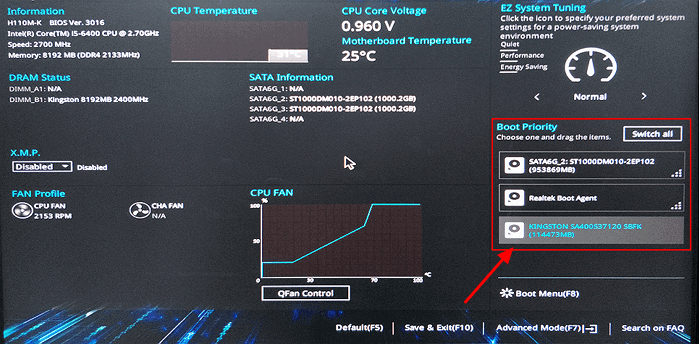 Extended Reading: M.2 vs NVMe SSD, Which to Choose
Besides upgrading SSD to M.2 SSD, some of you may want to know the differences between M.2 and NVMe SSD. So if these two types of SSD disks are listed here, which one to choose? Check the comparison table between M.2 and NVMe SSDs from the next table:
| Comparison | M.2 SSD | NVMe SSD |
| --- | --- | --- |
| Connector | | |
| Data Transfer Speed | Up to 550 MB/s | Up to 2100+ MB/s |
| Slots | 2 Slots: 6 pins wide on the left, 5 pints on the right. | 1 slot: 5 pines on the right. |
As you see that NVMe is far faster than the M.2 SSD in data transferring. So which one to choose? Here is our suggestion:
If you have enough budget and your PC supports NVMe interface, buy NVMe SSD.
If your computer only supports M.2 slot, take an M.2 SSD. 
Upgrading SSD to M.2 SSD Is Possible, Follow to Improve Your Computer Performance Now
On this page, we explained what is M.2 SSD and the whole process of upgrading SSD to M.2. If you are looking for a guide to upgrade your computer drive, follow this page to maximize your computer performance by replacing its OS drive with M.2 SSD now.
For a reliable SSD to M.2 SSD upgrade tool, EaseUS Partition Master is here to help.
Updated by Tracy King 
Tracy joined in EaseUS in 2013 and has been working with EaseUS content team for over 7 years. Being enthusiastic in computing and technology, she writes tech how-to articles and share technical solutions about Windows & Mac data recovery, file/system backup and recovery, partition management and iOS/Android data recovery.
I love that the changes you make with EaseUS Partition Master Free aren't immediately applied to the disks. It makes it way easier to play out what will happen after you've made all the changes. I also think the overall look and feel of EaseUS Partition Master Free makes whatever you're doing with your computer's partitions easy.

 Read More

Partition Master Free can Resize, Move, Merge, Migrate, and Copy disks or partitions; convert to local, change label, defragment, check and explore partition; and much more. A premium upgrade adds free tech support and the ability to resize dynamic volumes.

 Read More

It won't hot image your drives or align them, but since it's coupled with a partition manager, it allows you do perform many tasks at once, instead of just cloning drives. You can move partitions around, resize them, defragment, and more, along with the other tools you'd expect from a cloning tool.

 Read More
About EaseUS Partition Master
All-round disk & partition management software for personal and commercial use. Let it manage your storage drive: resize, format, delete, clone, convert, etc.
Video Tutorial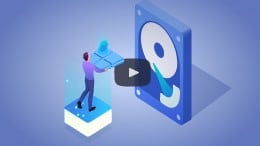 How to Partititon a Hard Drive on Windows 10/8/7
Was This Page Helpful
How Can We Help You
Find answers to common questions below.