Key Takeaways of Partition Magic Server 2022/2019:
Reliable partition magic server software is highly useful in managing disk partitions on Windows Server computers.
This page covers one of the best partition magic server software that you can free download and apply to manage and optimize disk performance efficiently. 
What Is Partition Magic Server 2022/2019
Speaking of Partition Magic, you may come up with the disk partition utility named PartitionMagic, also known as PowerQuest Partition Magic, created by PowerQuest and owned by Symantec. Since 2008 December 8th, this software was no longer updated. Most old Windows users may still remember that Partition Magic is a freeware that allows users to get Partition Magic free download access and install it on Windows computers for disk partitioning efficiently.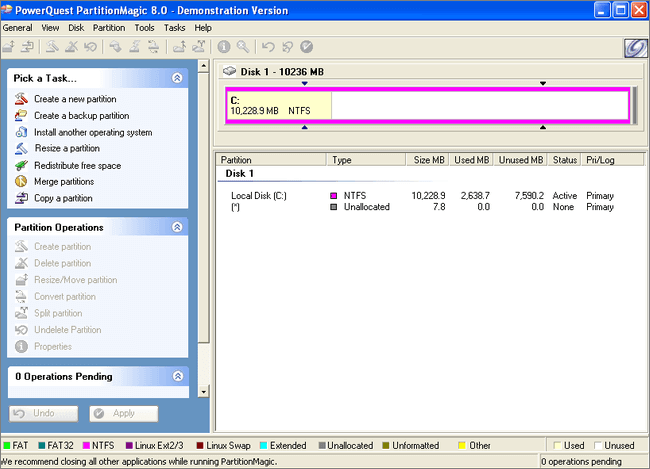 What about Windows Server computers? Does Partition Magic have a server edition for managing disks and optimizing Server performance? Yes, sure. Though Symantec had announced to stop supporting and updating this software, sophisticated service providers and software manufacturers kept going. They are continuing to provide Partition Magic alternative software to serve both Windows and Windows Server users to manage their disk space and partitions efficiently.
To manage disk drive space on Server computers, you'll need Partition Magic Server 2022 or Partition Magic Server 2019 for different Windows Server systems. 
Why Need Partition Magic Server 2022 [Benefits & Drawbacks]
Why do Windows users prefer Partition Magic other than Disk Management or Diskpart? The reasons are various. So it is to the Windows Server owners. Here is a list of benefits and drawbacks of Partition Magic Server 2022/2019 that clearly explain why do you need this software on Server computers:
Benefits of Partition Magic Server 2022
Drawbacks of Partition Magic Server 2022

Easy-to-use
Time-saving
Efficient in extending, shrinking, merging, or optimizing disk partitions.
Support Windows Server 2022/2019 and some older Server systems well.

Not available on Mac computers.
Not free.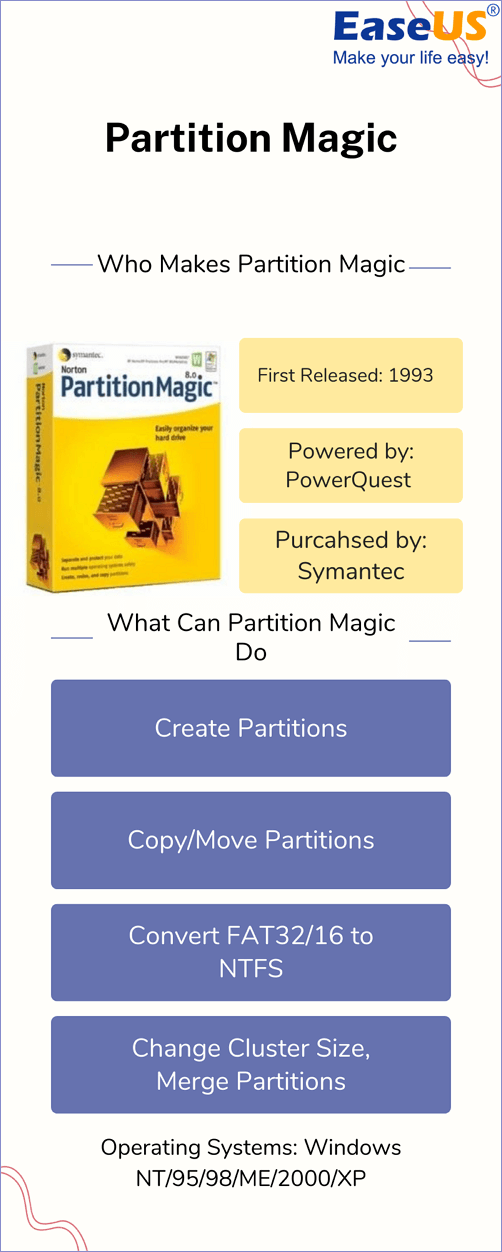 The biggest benefit of using partition magic or partition manager software is that this software provides quick access to partition hard drives, allocates disk space, and optimizes disk performance, etc., on Windows and Windows Server computers. 
If you are using Windows, you can turn to the following two links to download Partition Magic on Windows 11/10 or to learn more information about this software:
As for Windows Server users, you can now follow and get the reliable Partition Magic for Server software in the next part instantly.
Download Partition Magic Server Software and See How It Works on Windows Server 2022/2019
In this part, you'll learn:
1. What is the best partition magic software for Server 2022?
2. How to download it and apply it to manage disk drives on Windows Servers?
Let's get started here!
Download the Best Partition Magic Server Software for Server 2022
By searching 'Partition Magic for Server" or "Windows Server Partition Magic" online, you'll get a long list of the best disk tools that can be applied for managing Windows Server disk drives. 
EaseUS Partition Master Enterprise is one of these partition magic server alternatives with fully featured tools to assist great Windows Server users in executing the following tasks:
Partition Management: create, delete, resize/move, extend/shrink, format/wipe disk partitions.
Disk Conversion: convert a disk to MBR/GPT, convert a disk to Dynamic/Basic.
Partition conversion: convert the partition to primary/logical, and convert file system between NTFS and FAT32.
Disk Clone: clone OS disk, data disk, migrate OS to HDD/SSD.
Disk Performance Optimization: check file system, surface test, change cluster size, 4K align SSD, rebuild MBR.
Specs and Tech Support: 
To most Server owners and business users, they may feel more interested in the tech specification and support information provided by the partition magic server software. Here is more details of EaseUS Partition Master Enterprise:
Supported Systems

Windows 11/10/8/7-XP
Windows Server 2022/2019/2016, Windows Server 2012-2003

File Systems

NTFS
FAT/FAT16/FAT32
exFAT
EXT2/EXT3/EXT4
ReFS

Hardware Requirements

CPU: at least with X86 or CPU with main frequency 500MHz
RAM: equal to or larger than 512MB
Disk space: hard disk drive with 100MB of available space

Tech Support

Self-reliance support: https://www.easeus.com/support-center/
Email Support: [email protected]
Contact Support: https://www.easeus.com/support/contact.htm
Live Chat & Pre-sales Inquiry: https://secure.livechatinc.com/licence/1389892/v2/open_chat.cgi?groups=3
Contact: 1-800-570-463(Available from 6:00PM to 7:00AM Mon to Fri PST)
Teamviewer Remote Assistance
Editor's Review on EaseUS Partition Master:
What do reviewers and editors think of EaseUS Partition Master? Here are some thoughts provided by different editors.
Review 1:
With EaseUS Partition Master, a well-designed interface helps make technical partition management tasks easy to manage. Importantly, you may use EaseUS Partition Master in 15 languages, including English - posted by Andy Wolber from
TechRepublic
Review 2: 
I've used Partition Master Professional many times to create, delete, format, move, rename, and resize partitions. All functions are selected and handily listed in a pane to the left of the main window so you can see what will transpire when you hit the Apply button. - by Jon L.Jacobi from
PCWorld
How to Use EaseUS Partition Magic Server Software on Windows Server 2022/2019
EaseUS Partition Master offers more fascinating features to replace Partition Magic perfectly on Windows Server computers, including: 
EaseUS Partition Master Enterprise
Your trustworthy Windows Server disk manager.
 Extend System drive, combine/split partitions.
 Clone disk, migrate OS to HDD/SSD.
 Convert MBR to GPT, GPT to MBR, no data loss.
 1-click adjust disk layout, create volumes at one time.
Here is a quick guide that you may follow to learn how to use EaseUS Partition Master to partition hard drive on Windows Servers:
[1] "Resize/Move" enables you to adjust space of a selected disk partition as wish. Right-lick "Resize/Move", you can shrink a volume, extend the other one, or create unallocated space for special use.
[2] "Clone" aims to make two identical hard disks or partitions with the same layout and content. You can use the "Clone" feature to upgrade a hard disk, replace a failing one, backup the drive data and so on.
[3] "Delete" is a common method to remove an unwanted disk partition, turning it into unallocated space.
[4] "Format" is frequently used in many situations. By formatting a drive partition, you can alter the file system, fix some corruption issues, and sometimes remove viruses and malware.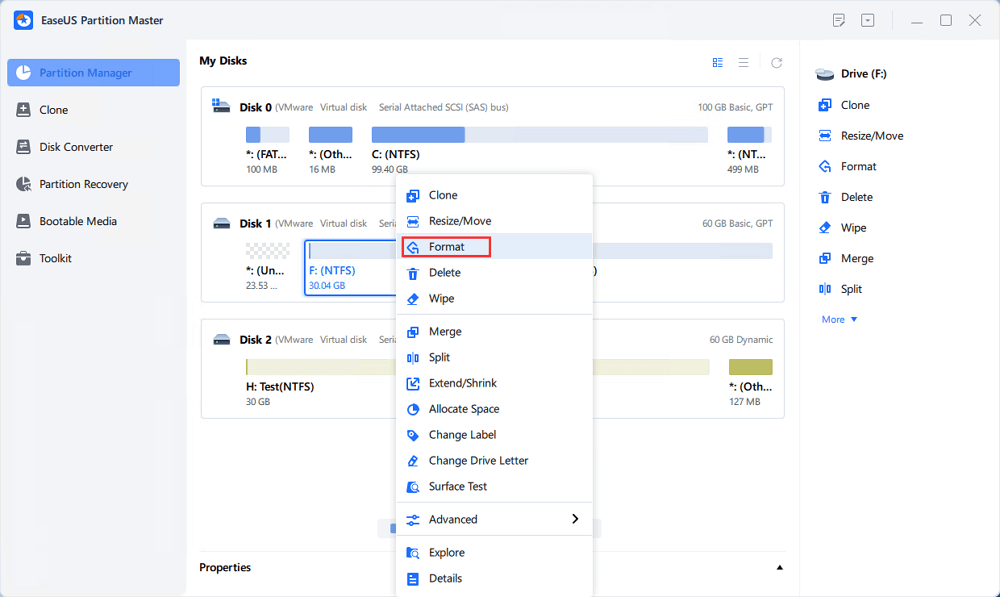 [5] "Allocate space" is very useful when one drive partition space is too much while the other is inadequate. 
[6] "Migrate OS" makes it easy to transfer a Windows installation drive to the other without reinstalling.
[7] Conversion between GPT and MBR, NTFS and FAT32, and Basic to Dynamic is getting more and more popular among EaseUS Partition Master customers. Besides all the listed benefits, there are so many functional yet practical features are waiting you to explore.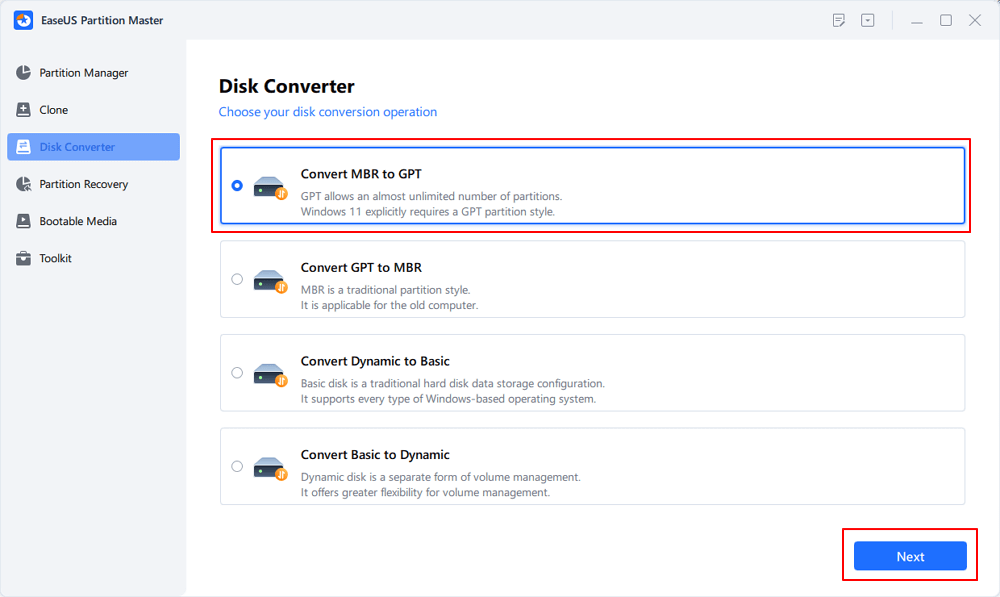 Video Tutorial to Learn More Features of EaseUS Partition Master Enterprise
Conclusion: EaseUS Partition Magic Server 2022 Is Now Available Here for You to Free Download 
On this page, we've shown you what Partition Magic Server software is and what you can do with it on Windows Server 2022/2019 or even older Server systems. 
Though Partition Magic is no longer updated, you can still find the perfect replacement for partitioning and managing disk drive space on Windows Server computers. You can take EaseUS Partition Master Enterprise for an efficient disk management solution for help. It provides you with different editions according to different purposes:
Server users: You can take EaseUS Partition Master Server
Business owners: EaseUS Partition Master Unlimited suits better.
MSP or Service Providers: EaseUS Partition Master Technician is a perfect option.
FAQs about Partition Magic Server 2022
If you have further questions about Partition Magic Server software, follow and find the answers below.
1. Is Partition Magic Server free?
Partition Magic is now no longer supported by its owner Symantec, so for the Partition Magic Server software, it doesn't exist at all.
However, suppose you are looking for partition magic Server software to manage Windows Server disk partitions and storage space on internal or external HDDs, SSDs, or USB, etc., devices. In that case, you can take alternative software for help. As for the price, most of them are not free. You need to, and we suggest that you turn to a reliable & paid version of partition magic server software so to fully make use of storage devices' space on your devices. 
2. Can I partition a Server?
Yes, you can partition and manage Server disk drives on your own using third-party Server partition manager software like EaseUS Partition Master Enterprise, Disk Management, or even CMD.
3. What is the best free Server partition software?
On Windows Servers, the best free built-in Server partition tool is Disk Management. While for third-party Server partition software, which is not free but contains advanced features, you can take EaseUS Partition Master Enterprise, Paragon Hard Disk Manager Business, Im-Magic Partition Resizer Unlimited Edition, etc.
Updated by Tracy King 
Tracy joined in EaseUS in 2013 and has been working with EaseUS content team for over 7 years. Being enthusiastic in computing and technology, she writes tech how-to articles and share technical solutions about Windows & Mac data recovery, file/system backup and recovery, partition management and iOS/Android data recovery.