3 Best Disk Repair Tools for Windows Server Free Download 2021
Why Need Disk Repair Tool on Windows Server Computers
There are ample cases where file system corruption or bad sectors in external drives lower affects the functioning of the Windows system. From Windows server partition inaccessible error to multiple corruptions, the issues open the doors of disaster for Windows users. In severe cases, users face data loss, system crashes, or hard drive problems. To avoid all possible disasters, users are advised to use disk repair tools. The utility software is specially designed to repair disk errors, partition issues, and all the problems associated with the Windows server. With the help of disk repair tools, users can keep their Windows servers safe from unwanted setbacks and complications.
3 Best Disk Repair Tools for Windows Server Free Download in 2021
| Workable Solutions | Step-by-step Troubleshooting |
| --- | --- |
| Tool 1. CHKDSK Command | Step 1. Open the command prompt with administrative privileges...Full steps |
| Tool 2. SFC File System Checker | Step 1. Open the Command Prompt and run with administrative privileges...Full steps |
| Tool 3. EaseUS Partition Master Enterprise Edition | Step 1. Open EaseUS Partition Master on your computer...Full steps |
Since there are various disk repair tools for Windows servers available in the market, it can be difficult to pick the best software to solve all your issues. This article will list the three best disk repair tools for Windows servers. Before jumping into the disk repair tools, it is essential to consider the data recovery option. Since disk and Windows server errors can lead to data loss, it is advised that users must run reliable data recovery software to keep their important files safe. One of the reliable software that you can use for data recovery is the EaseUS Data Recovery Wizard. The software is easy to operate, and with simple steps, you can recover your data. You can use the EaseUS Data Recovery Wizard from partition recovery to formatted file recovery for multiple purposes.
Windows servers can use the following disk repair tools for solving disk errors and partition issues
CHKDSK Command
SFC File System Checker
EaseUS Partition Master Enterprise Edition
Follow the article to the end for a detailed guide regarding the features and benefits of the disk repair tools
Running CHKDSK Command to Repair Disk on Windows Server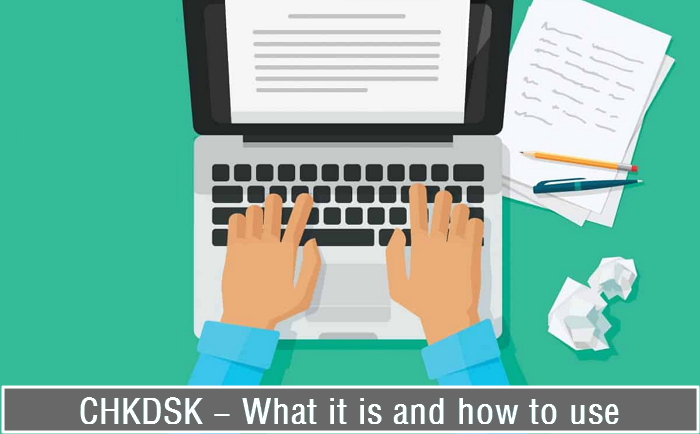 Windows offer various built-in tools to scan and repair disk errors. One such utility tool that you can use to repair corrupted or problematic hard drives is the CHKDSK. In case you are not aware, CHKDSK stands for check disk. The tool has been designed to assist Windows users in repairing system disks. Some of the functions of CHKDSK are:
Scan all the sectors of a particular disk and inform about the bad sectors.
The bad sectors in a disk can occur for various reasons. One of the prime reasons for bad sectors is physical damage to the disk.
Scan the integrity of the file system and metadata of a disk drive to find logical errors.
Even though CHKDSK might look technically difficult, you can use it without extended hassle once you are aware of the commands. The CHKDSK is almost the same in all the versions of Windows. Whether you are using Windows 10 or Windows 8/7, you can use the tool for solving problematic hard drive partitions.
You get the freedom to run CHKDSK in both command prompt or Powershell. The steps to repair hard drives and problematic drive partitions will be applicable for the command prompt.
Step 1. Open the command prompt with administrative privileges.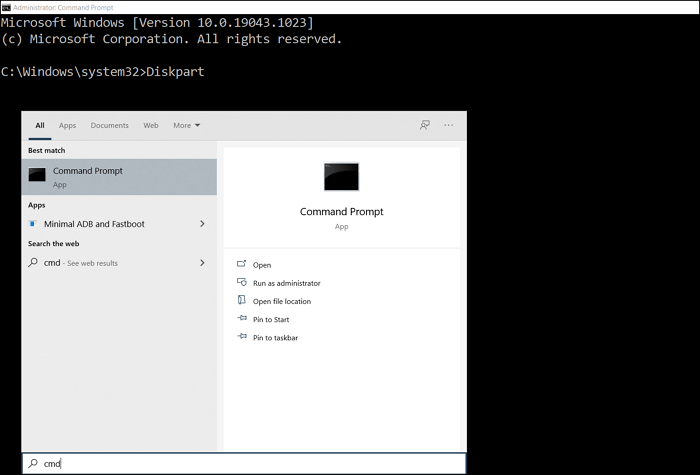 Note: CHKDSK uses various optional switches, but you will be revolving with /f and /r. You must note that if you just use CHKDSK in the command prompt, it will start scanning the drive in read mode only. You will only see the errors, but they will not be repaired

Step 2. Type CHKDSK with a correct command for fixing respective error:
To find the errors and repair them during the scan, add the /f switch. You will be asked to dedicate time for the next restart if the drive has files that are being used.
To check for hard drive, bad sectors, use the /r switch after typing CHKDSK.
If you run CHKDSK with the /r switch, you will get the most optimum scan that you can perform on a volume. Also, if you use the /r and /f switch, there will be no adverse effect on the command.
Other parameters of CHKDSK:
Volume: Denotes the drive letter (followed by a colon) mount point or volume name.
Filename: Specifies the files to check for fragmentation.
/F: Fixes various errors and problems on the disk.
/V: On FAT/FAT32: Shows the full details of every file, including name and path on the disk
/R: Finds the bad sectors and tries to recover all the readable information (implies /F).
/L: size(NTFS only): Changes the log file size to the specified number of kilobytes. If the size is not specified, displays the current size.
/X: Forces the volume to dismount first.
/I: NTFS only: Starts a less vigorous check of index entries.
/C: NTFS only: Ignores the checking of cycles within the folder structure.
/B: Re-checks bad clusters on the volume (implies /R)
As for the pros and cons of the CHKDSK tool, even though you can find bigger problems related to hard drive and partition, the process might take time, and technical challenges might occur for new users. As for pros, you can easily diagnose the disk partitions in Windows server machines.
Running SFC to Repair Disk Partitions in Windows Server
Just like CHKDSK, SFC is another windows utility tool that you can use to repair disk partitions. SFC stands for System File Checker. If you face frequent Windows crashes or abnormal system functions, you can use the System File Checker to repair faulty disks in the Windows server. Here are the steps to run the SFC command:
Step 1. Open the Command Prompt and run with administrative privileges.
Step 2. Once the cmd window is open, type SFC scannow in the cmd window. As soon as you type, the scanning process will begin, and corrupted files will be repaired.

Note: If you only want to scan the corrupted files, type SFC/verifyonly command.
The major benefit that you get from SFC is a quick and efficient system file scan. The files get scanned and repaired without any hassle. However, you can explore bad sectors minutely with the help of SFC.
Running EaseUS Partition Master Enterprise Edition for Repairing Disk on Windows Server
The EaseUS Partition Master Enterprise Edition is arguably one of the finest disk management tools millions of users use for various disk-related issues. With the help of software, you can manage and optimize the disk partition performance. Not only this, but you can repair corrupted raw and inaccessible hard drive partitions. The entire process of repairing the disk is easy to follow. The minimal interface and technical assistance offered by the experienced team make it the best disk drive repair tool.
EaseUS Partition Master Enterprise
Your trustworthy Windows Server disk manager.
 Extend System drive, combine/split partitions.
 Clone disk, migrate OS to HDD/SSD.
 Convert MBR to GPT, GPT to MBR, no data loss.
 1-click adjust disk layout, create volumes at one time.
Steps to Repair Hard Disk Drive Errors:
Step 1. Open EaseUS Partition Master on your computer. Then, locate the disk, right-click the partition you want to check, and choose "Advaned" > "Check File System".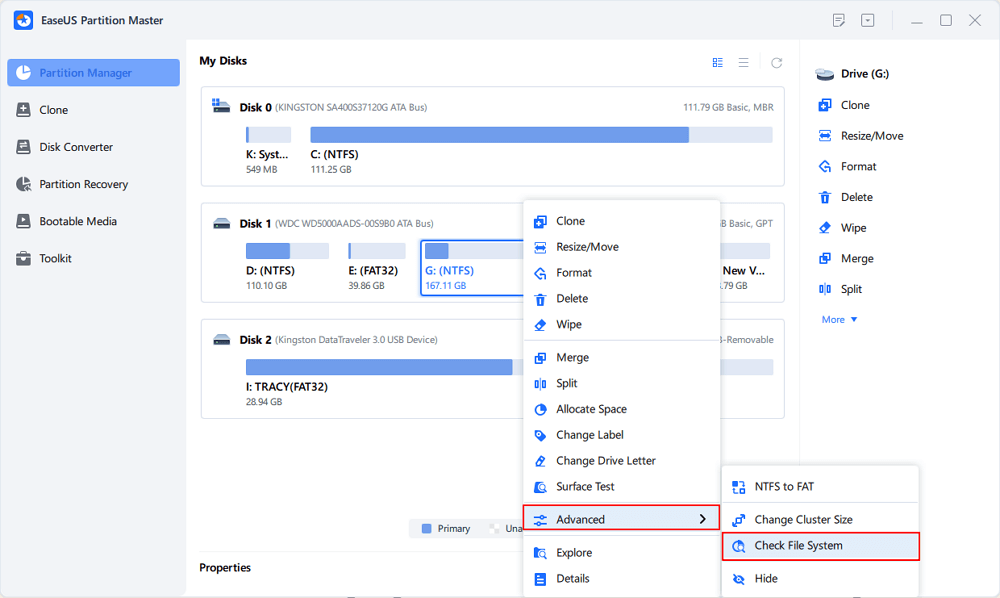 Step 2. In the Check File System window, keep the "Try to fix errors if found" option selected and click "Start".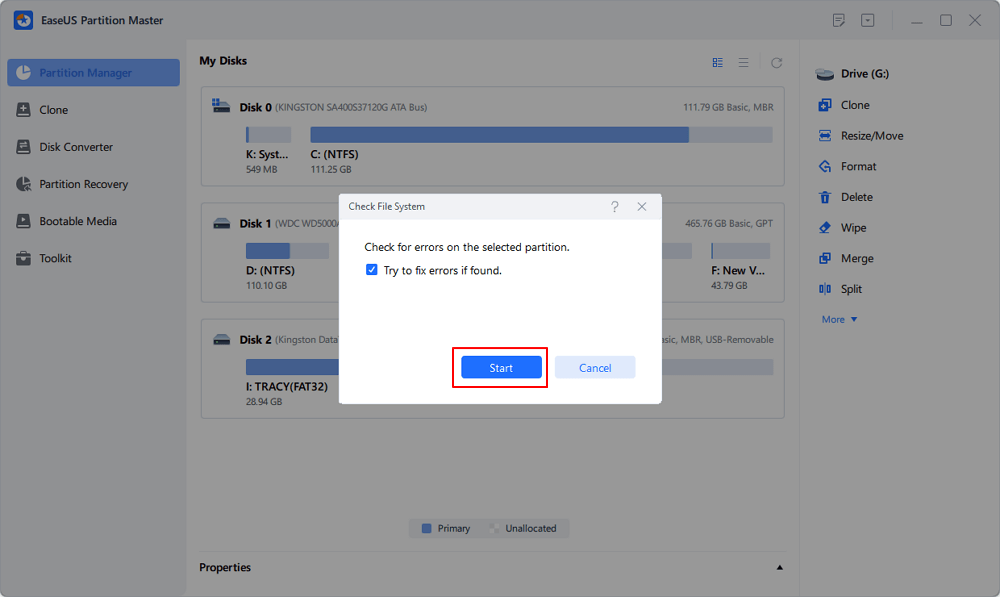 Step 3. The software will begin checking your partition file system on your disk. When it complets, click "Finish".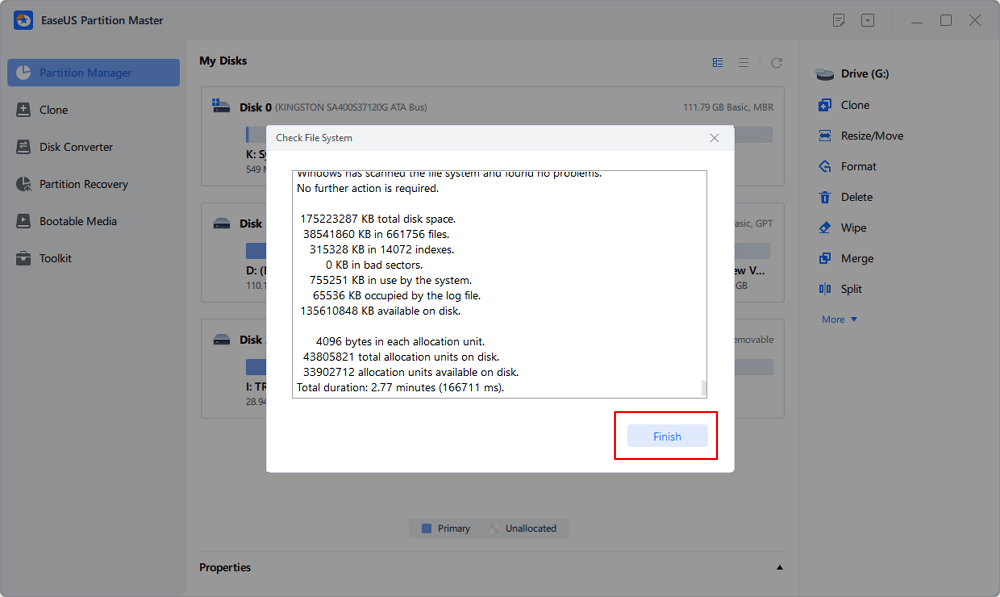 Unique Features of EaseUS Partition Master Server Edition:
The partition recall protection feature allows you to safely restore the disk partitions in the previous state in case of partition errors
EaseUS is a comprehensive disk management tool that has been designed to optimize disk usage and allow you to create, delete, format, hide, extend and erase partitions to increase the disk space
You get the feature to wipe unallocated space from the disk and rebuild MBR
With the help of the WinPE disk feature, you can boot your PC prior to Windows to look for our partition status or problematic computer
Pros:
The software nearly supports all the Windows version
Users get various other features along with disk management and repair tools
You can convert between a primary and logical partition
The command line feature is present in all the versions of EaseUS Partition Master Server Edition
Cons:
Some of the features are only present in the paid version of the app.
Conclusion
Drive and file systems errors are common, and with the help of a dedicated disk repair tool, you can repair the bad sectors or errors present in the drive without any hassle. In this article, we listed the three best methods which you can use for the process. If you want a comfortable and risk-free disk repair, we advise you to check out the EaseUS Partition Master Server Edition because of the array of features present in the software. However, you can pick the most suitable one as per your need.
Updated by Tracy King 
Tracy joined in EaseUS in 2013 and has been working with EaseUS content team for over 7 years. Being enthusiastic in computing and technology, she writes tech how-to articles and share technical solutions about Windows & Mac data recovery, file/system backup and recovery, partition management and iOS/Android data recovery.
I love that the changes you make with EaseUS Partition Master Free aren't immediately applied to the disks. It makes it way easier to play out what will happen after you've made all the changes. I also think the overall look and feel of EaseUS Partition Master Free makes whatever you're doing with your computer's partitions easy.

 Read More

Partition Master Free can Resize, Move, Merge, Migrate, and Copy disks or partitions; convert to local, change label, defragment, check and explore partition; and much more. A premium upgrade adds free tech support and the ability to resize dynamic volumes.

 Read More

It won't hot image your drives or align them, but since it's coupled with a partition manager, it allows you do perform many tasks at once, instead of just cloning drives. You can move partitions around, resize them, defragment, and more, along with the other tools you'd expect from a cloning tool.

 Read More
About EaseUS Partition Master
All-round disk & partition management software for personal and commercial use. Let it manage your storage drive: resize, format, delete, clone, convert, etc.
Video Tutorial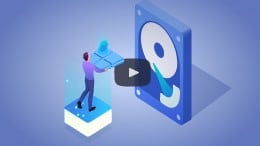 How to Partititon a Hard Drive on Windows 10/8/7
Was This Page Helpful
How Can We Help You
Find answers to common questions below.