Help! A Critical Process Died error pops up while I was gaming on my PC.
"Hey guys, do you have any clues about what is Critical Process Died error with error code - 0x000000EF or blue screen? I received such an error code with a blue screen while I was playing a game on my computer, I was totally out of my mind. Can anyone of you offer me a solution to this problem? It would be highly appreciated if you do know how to fix this error."
Overview of Critical Process Died
Critical Process Died indicates to a critical system process died with error code - 0x000000EF or blue screen error. When a critical system process fails to run, the operating system will crash with a Critical Process Died Stop Error 0x000000EF, or Blue Screen displayed on your Windows computer.
Why is that? It happens because the process which was needed to run the Windows operating system such as Windows 10/8/7 ended abruptly for some reasons.
So how to find a solution for Critical Process Died error in Windows 10/8/7 will be a vital question for those users who are having such a problem on their computers. Here the following, EaseUS will provide you with practical solutions for fixing Windows 10/8/7 Critical Process Died error with 0x000000EF code.
Solutions for Critical Process Died error 0x000000EF on Windows 10/8/7
Solution 1. Check and repair system file error
Use System File Checker to find and fix system file errors
1. Run System File Checker in Windows 10/8/7 and type: cmd in the search box.
Right-click "cmd" and choose "Run As Administrator".
2. At the command prompt, type: sfc /scannow and hit Enter.
The SFC utility will run for a while and if any corruption or error is discovered, replace them on reboot.
Use partition manager tool to check and repair system error
EaseUS recommends you to use professional partition manager software to check and fix system file errors with simple clicks. Here the following, you can try EaseUS Partition Master Free to check and fix errors under Windows 10/8/7 now:
Step 1: Open EaseUS Partition Master on your computer. Then locate the disk, right-click the partition you want to check, and choose "Check File System".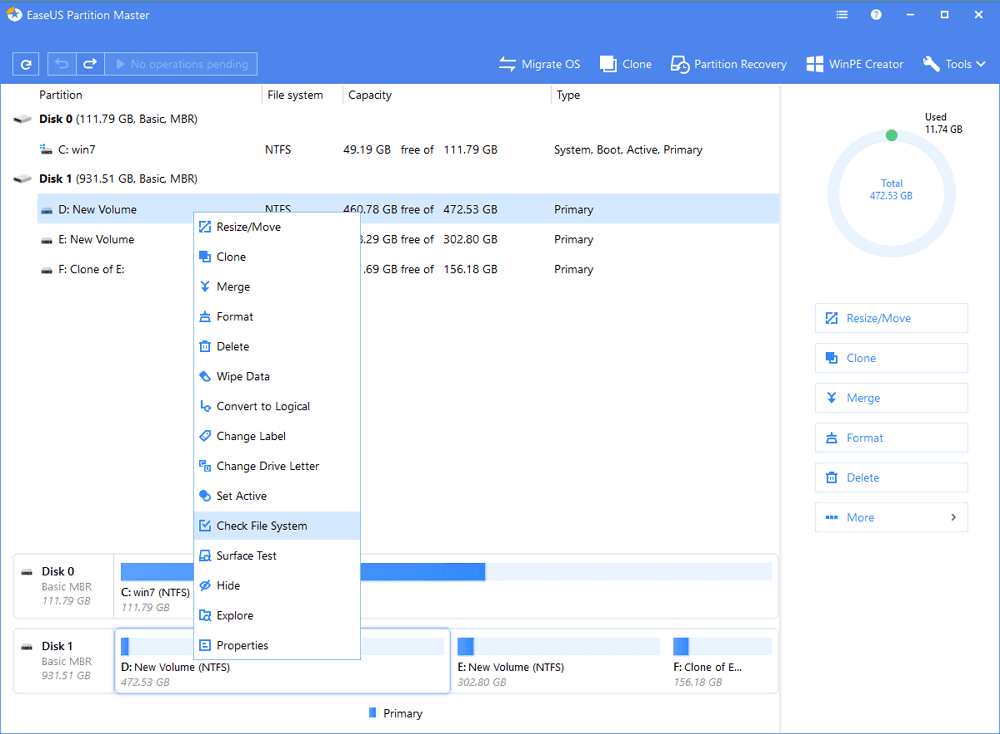 Step 2: In the Check File System window, keep the "Try to fix errors if found" option selected and click "Start".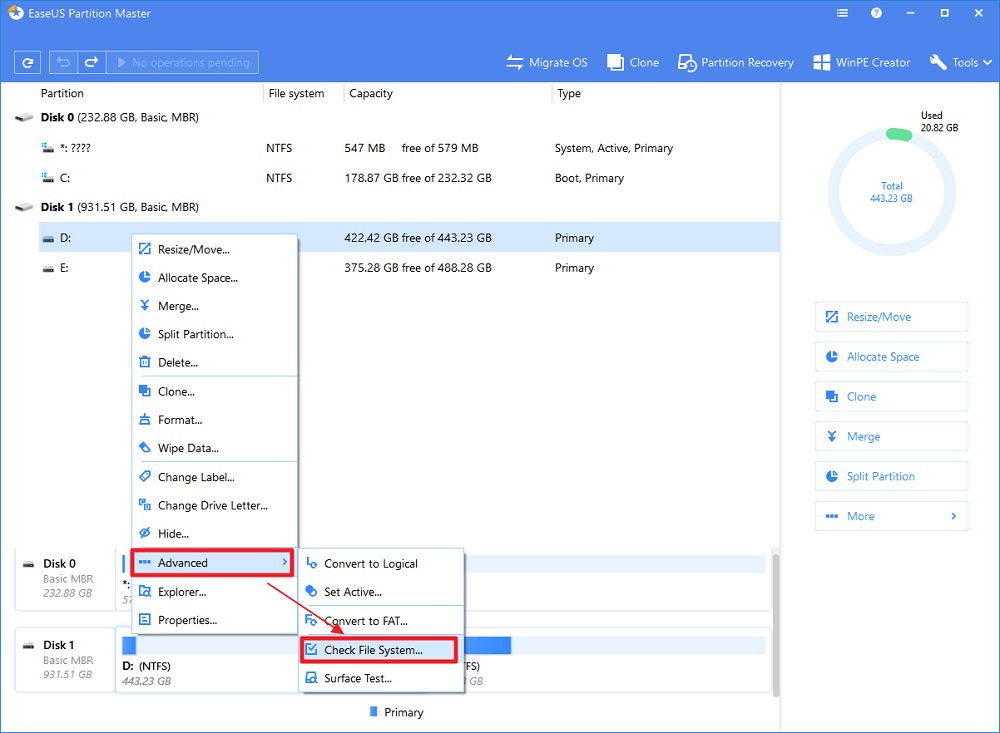 Step 3: The software will begin checking your partition file system on your disk. When it has completed, click "Finish".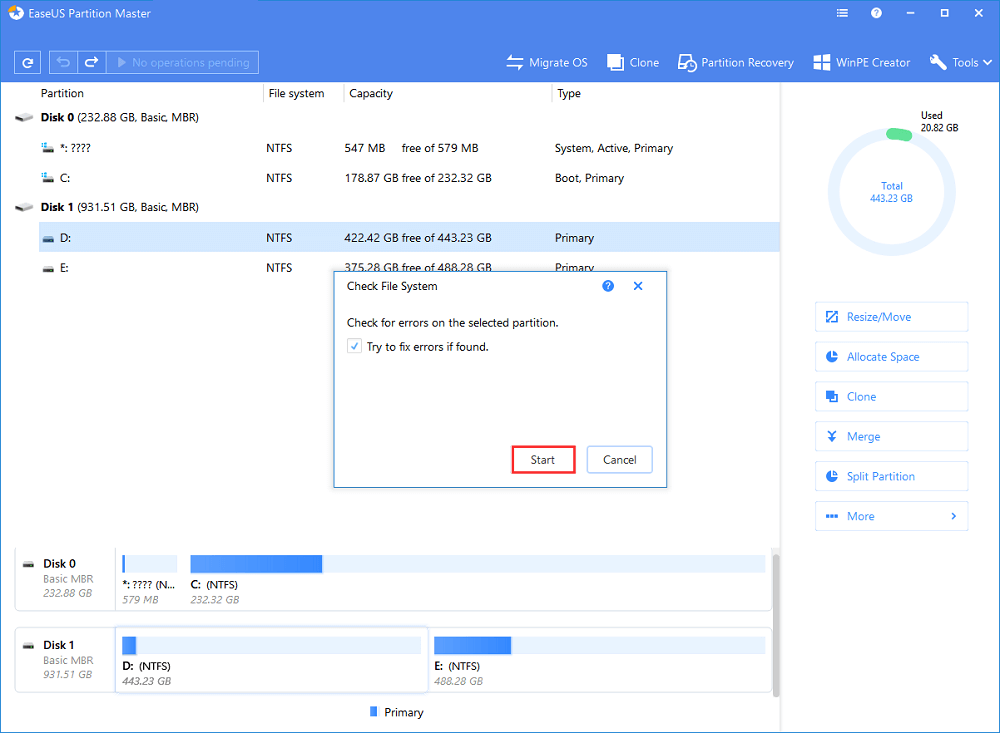 After checking and fixing system errors to fix the Critical Process Died error issue under Windows 10/8/7, you can also use EaseUS Partition Master to extend system drive and system reserved partition so to leave more space for system booting so to thoroughly avoid or solve blue screen issue.
Solution 2. Run DISM to repair a corrupt system image
Solution 3. Update all drivers in Windows to see whether this will solve Critical Process Died issue
Solution 4. Perform a Clean Boot.
Solution 5. Restore system to a previous point or healthy state
If the Critical Process Died error - 0x000000EF popped up recently, you can use a system restore tool to restore the computer to a previous version or point so to fix this issue.
Solution 6. Disable Sleep and Hibernate in your Power Setting
Open Control Panel > "All Control Panel Items" > "Power Options" > "Edit Plan Settings".