My Computer Freeze When I Plug in USB Devices
"Almost everytime (it doesn't do it all the time but like 90% of the time) I plug a USB key or my mp3 in my computer, it freezes all of a sudden. I've had this problem for a while and to be honest it's really bothering.
Can anyone give me some fix to try out if you have any idea of the problem, it would be very appreciated, thank you."
PC freezing after plugging in the USB drive is quite a common issue. In fact, the issue comes into view quite often when the corruption lays in either the USB drive or the USB port driver is corrupted. Before you take actions, you can try the two quick fixes below.
try connecting the USB drive to another USB port on your PC.
Check for the same issues by connecting this drive to another computer.
If nothing works, you may alternatively try implementing the following methods (in Windows 10/7) to resolve the problem:
Method 1.

Use a Free Tool to Check the partition
1. Launch EaseUS Partition Master Free and right-click the USB that you want to check by clicking "Check partition".
2. Choose the way that you want to use to check partition: Check Partition Properties, Call Windows Chkdsk to fix errors or Surface Test.
Click OK.
3. Let EaseUS Partition Master automatically check the USB's errors and repair errors for you. Click OK to finish the process.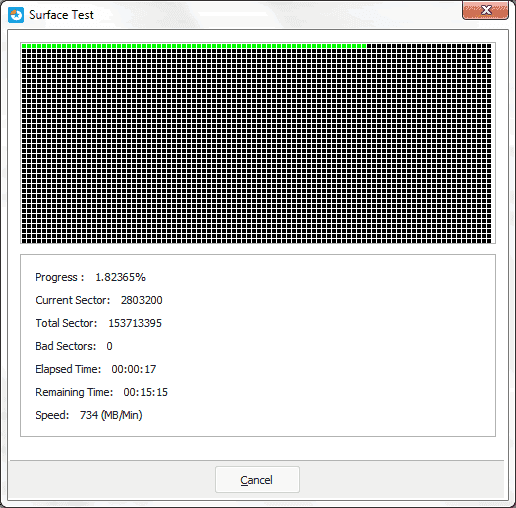 Method 2.

Uninstall and Reinstall the USB Driver
1. At the start search for Device Manager and double click it
2. In Device Manager, double-click to expand "Universal Serial Bus controllers", right click on the Host Controller, click "Uninstall" and click "OK".
3. Check if at all there is an exclamation mark along the driver, it suggests issues with the driver installed.
4. Repeat the step 2 to uninstall all items under "Universal Serial Bus controllers".
5. Then, restart your computer and Windows 10/7 will reinstall all USB controllers automatically.
Notice:
You must disconnect all USB devices and then perform the operations above. After the operations above, open Disk Management and check if the USB drive is shown in the list of drives. If the drive is shown in Disk Management window, try opening it there and move all your files out of the drive, if you get it opened. If it isn't showing up, follow this guide to
fix USB flash drive not showing up in Windows 10/8/7
.