
About the Author
Hot Topics in 2022
Lenovo VS Dell: Which Is Better Laptop in Terms of Price, Performance, and Much More?
PAGE CONTENT:
Part 1. About Dell Laptops
Part 2. About Lenovo Laptops
Part 3. Dell VS Lenovo: Which is better?
Part 4. How to Optimize Your Laptop Hard Drive?
Part 1. About Dell Laptops
Dell is a common laptop brand that will instantly jump into your mind whenever you purchase a new Windows laptop. In general, the Dell laptops are high-priced and pretty more expensive than Lenovo laptops, but they are definitely high-quality laptops with unique specifications. The Dell laptops are highly suitable for gaming purposes, less strenuous activities, and demanding work. When it comes to laptops that can easily deal with heavy use, Dell laptops make a great choice.
In terms of performance, Dell laptops are high-end laptops that boast excellent processors and graphic cards. All these things can easily compete with top-notch gaming PCs. Apart from gaming, Dell laptops are a fantastic option for editing high-quality photographs and videos.
This was all about the powerful Dell laptop models, but if you don't want something with much power, then you can go for their Chromebooks as well. The Dell Chromebooks are lighter and the best fit for travel, but they have decent processors that are pretty much more powerful than large-sized laptops.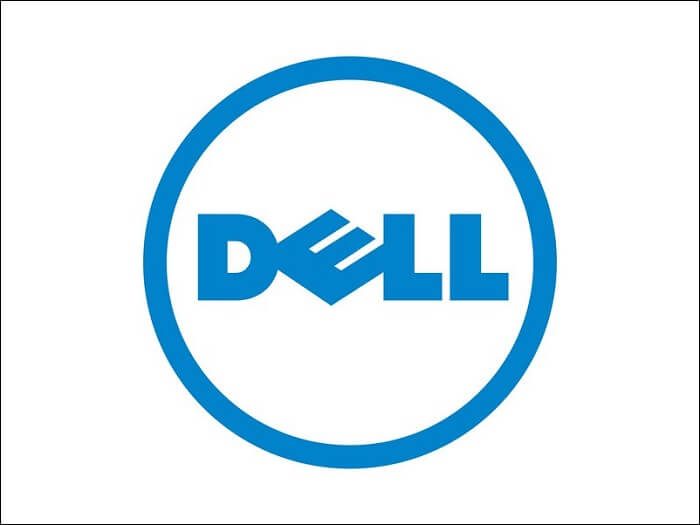 How Do The Components of Dell Laptop Perform? 
While comparing Lenovo VS Dell, the performance of each of its components plays an important role! So, here's how the different components of a Dell laptop perform!
The Processor: Dell laptops rely on Intel processors. In Dell, you will find much more AMD processors, especially in the cheaper laptops. With its Alienware range of laptops, Dell has made a significant move in the gaming world. The Alienware range of laptops comes with i7 and i9 processors. If you want a Dell laptop for graphic designing or editing, you must go for the Dell XPS series. All the mid-range Dell laptops come with i3 and i5 processors and are perfect for business use. With cheaper Dell laptops, you will find the AMD processors, and the Inspiron series features Intel Celeron and Pentium Quad-core processors.
Graphics Card: Dell laptop relies on NVIDIA graphics card for offering you a jaw-dropping graphics experience. Some high-end Dell laptops feature AMD Radeon Cards that perform excellently, but AMD graphics cards also perform pretty well.
User-Praised Models
Some of the top user-praised models of Dell laptops involve the following:
Dell Inspiron 14 7000 (7490)
Alienware m15 R4
Dell XPS 13 2-in-1 (7390, 2019)
Dell XPS 15 (9500)
Alienware Area- 51m
Dell Latitude 7400 2-in-1
Dell Precision 7540
Pros 
Dell laptops are budget-friendly.
Built a reputation for innovative designs.
Comprehensive customer support service from the company.
Dell laptops are covered with advanced security solutions.
Cons
Ends up compromising a bit on build quality.
In the pursuit of lower-cost, Dell uses low-quality batteries in some of its laptops.
Not all Dell laptops come with an advanced display panel.
Part 2. About Lenovo Laptops
Like Dell, Lenovo laptops are also one of the best-selling laptops out there. Due to various reasons, most people prefer to buy Lenovo laptops with the top reasons being good quality, versatile range of products, and most importantly, the budget-friendly price. All the models of Lenovo laptops are usually on the lower end of the price spectrum, but they still offer you pretty a bit for your spending. With excellent features and unique specifications, Lenovo laptops are not cheap knock-offs that will fail when put under stress, but they will make some of the most amazing value laptops. So, if you are willing to get the most out of your money, Lenovo laptops are indeed a great choice.
In terms of performance, the high-tech Lenovo laptops come with powerful Intel processors that allow the laptops to cope with everything you throw at it. From editing high-quality videos to gaming, Lenovo laptops are always on the top of the list. In short, for the price they come in at, you will get excellent value in terms of performance.  

How Do The Components of Lenovo Laptop Perform? 
All the components of Lenovo laptops perform excellently when it comes to delivering top-notch performance. Here's a list of basic components of Lenovo Laptops!
The Processor: Almost all the Lenovo laptops choose Intel as their first choice when it comes to The Processor. Most of the high-end Lenovo laptops feature a 9th Gen i7 processor that offers unparalleled versatility. From graphic designing, gaming to programming, Lenovo laptops are professional laptops. In all the mid-range laptops, you will find i5 and i3 processors, whereas, in the budget laptops, you will find Dual-Core processors from Intel or AMD. Apart from this, if you will go for the IdeaPads, you will find a Quad-Core processor with 2.7 GHz of clock speed.
Graphics Card: All the high-end Lenovo laptops feature an NVIDIA GTX or NVIDIA Quadro graphics card that makes them capable of delivering appealing graphics. This makes games hyper-realistic than before. For the lower-end laptops, Lenovo usually stuck with Integrated HD Graphics cards. 
User-Praised Models
Some of the top user-praised models of Lenovo laptops involve the following:
Lenovo ThinkPad X1 Carbon Gen 8 (2020)
Lenovo Chromebook Duet
Lenovo ThinkPad C13 Yoga Chromebook
Lenovo ThinkPad X1 Nano
Lenovo IdeaPad 3 Chromebook
Lenovo Legion 7i
Lenovo ThinkPad X1 Extreme Gen 3
Pros 
Laptop with a lot of innovation.
Lenovo laptops are amazingly affordable and budget-friendly.
Battery life goes far beyond other laptops in the market.
Brand versatility to cover your requirements.
Cons
Laptops don't offer much durability.
The design of Lenovo laptops is considered too standard.
Few models of Lenovo laptop comes with NVIDIA graphics installed.
Part 3. Dell VS Lenovo: Which is better?
Here's the comparison between Lenovo VS Dell laptops on the basis of multiple factors!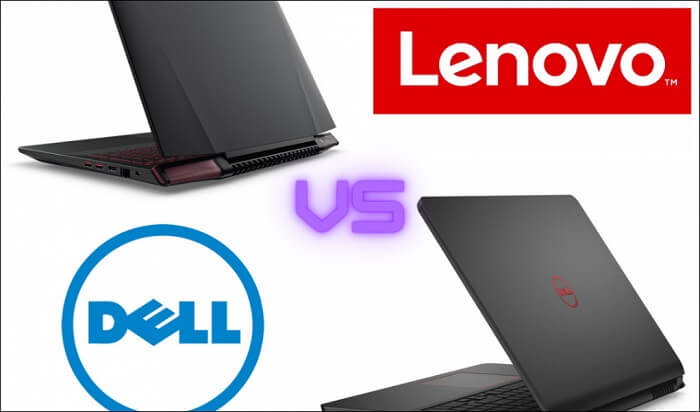 Price
Price is the first thing that buyers see while purchasing the laptop. So, if we talk about the price of Lenovo laptops, then the prices are generally kept under the affordable range. The cheapest Lenovo laptop comes at $200, and the most expensive range can go up to $1200.
On the other hand, Dell has all the machines required to fit all tasks and applications. Dell laptop has a lot to offer with a maintained price. The cheapest Dell laptop comes at $200, which isn't much, and the most expensive laptop can range up to more than $2000.
Performance 
While comparing Lenovo VS Dell on the basis of performance, Dell is a better performer overall because the dual-fan cooler of Dell laptops allows it to run faster, and the Dell laptops are less likely to overheat than the Lenovo ThinkPad, which usually have some issues with the overheating sometimes.
Design
When it comes to design, Dell has some of the excellently designed laptops to offer you! Though the company focuses more on the build than the looks, you will still find excellently designed laptops under Dell, but if you want some beautiful and classy laptops, then Dell is not for you.
Lenovo laptops, on the other hand, do not come in better color variants. Most of the Lenovo laptops are silver or black finished. But yes, with Lenovo laptops, you can expect a better artwork and design in comparison to Dell.
Innovation
Lenovo laptops never disappoint when it comes to innovation. Lenovo is the mind behind the TrackPoint, a red ball in the center of the keyboard and functions as an extra mouse. Lenovo has also released WRITEit, handwriting recognition software. In addition to this, Lenovo was the first brand to deliver HDR displays.
 On the other hand, however, Dell laptops have unique specifications, but they lack a bit in Innovation in comparison to Lenovo. So, in short, Lenovo has always been far more innovative in making its laptops better than Dell.
After-Sale Service
Being one of the top laptop manufacturers, Dell boasts excellent customer support service. The Dell customer service centers can be found in every corner of the world. So, whenever you face any issue with your Dell laptop, you can easily find the spare parts too, but the price and discount depend upon the warranty period.
In contrast, Lenovo should offer good customer supports service as a mandatory option, and it ultimately does. In comparison to Dell, you can find more Lenovo centers, and most of the Lenovo laptops come with an elongated warranty offer.
Battery Lifespan
Almost all the Lenovo laptops use 6-cell batteries that deliver a runtime of approximately 6-10 hours which is highly based on the usage. The Lenovo batteries perform much better than the batteries in the Dell laptops.
Our Recommendation:
In comparison between Lenovo VS Dell, overall, Dell laptops are a good option in terms of price, but when it comes to other factors like innovation, battery life, and specifications, then Lenovo laptops top the list. Aside from being rated as the best laptop by most people, Lenovo laptops offer great value for money.
So, if you want a laptop for office use or for students, then Dell is the cheapest option available, but if you are looking for a powerful laptop with advanced specifications, then Lenovo must be your first choice.
Part 4. How to Optimize Your Laptop Hard Drive?
After making a purchase between Lenovo VS Dell, it's now time for you to learn the best way to keep your laptop functioning perfectly for a long and for this, you just need to know "How to Optimize Your Laptop Hard Drive"! Well, optimizing the hard drive of your laptop will lead to its smooth and flawless functioning.
There are plenty of tools available that can help you keep your laptop's hard drive optimized but EaseUS Partition Master works seamlessly like no other tool. Yes, with the EaseUS Partition Master tool, you can easily optimize, resize, merge, move or create a partition within few minutes. In addition, it is free to use the superior partition manager tool that manages the partitions in Windows without causing any data loss. With cloning, merging, and migrating OS features, EaseUS Partition Master Tool is a perfect fit to fulfill your Hard Drive Optimization needs in your Windows laptop.
Functions Performed By EaseUS Partition Master:
EaseUS Partition Master Tool performs a variety of functions that involve:
Create/Resize Partitions
Migrate OS
Clone partitions
Merge Partitions
Adjust Disk Layout
Format Partitions
SSD 4k Alignment
Change Partition Label
Step-by-Step Guide to Use EaseUS Partition Master:
Here's how to use EaseUS Partition Master to create/resize partitions for better Hard Disk Optimization!
Step 1: Locate and select the target drive/partition
Launch EaseUS Partition Master and go to Partition Manager, select the target drive/partition to adjust its size, right-click on it and choose "Resize/Move".
Step 2: Resize or move the partition
1.To shrink the partition, simply drag one of its ends to free up unallocated space. Once done, click "OK". 
2. To extend the partition, make sure that there is unallocated space aside (if there isn't, follow the above steps to create some). In the same way, drag your mouse into the unallocated space. Click "OK".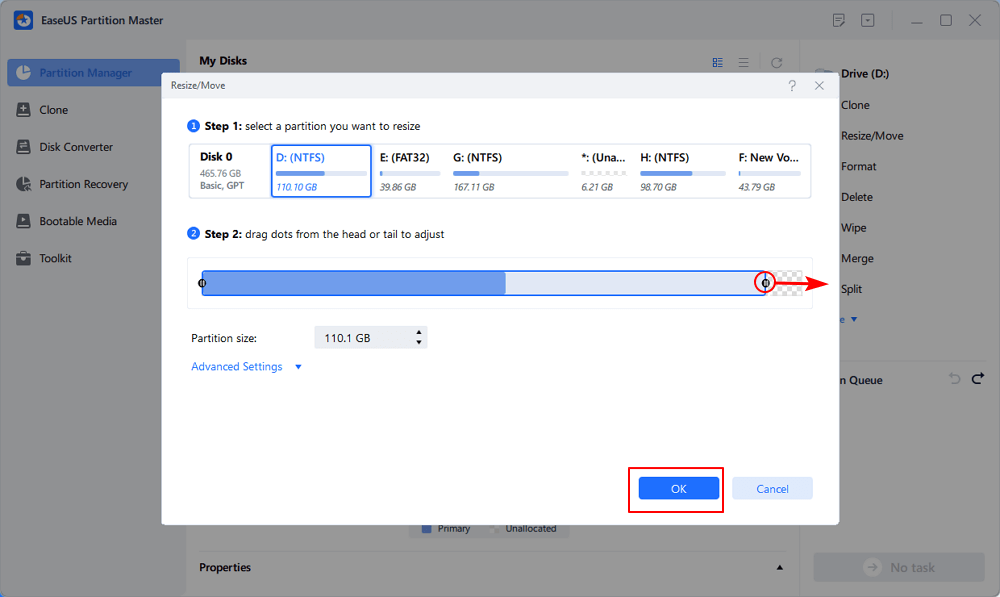 3. To move a partition position, you need to leave unallocated space next to the target partition. If no, free up some unallocated space first.
Right-click the target partition, select "Reize/Move". Then drag the whole partition leftward or rightward to adjust its position. Click "OK" to confirm. 
Step 3: Confirm the result and apply changes
At this step, you will see the new disk partition information & diagram.
To save changes, click the "Execute Task" button and then "Apply".
That's all! It was this simple and quick to use EaseUS Partition Master to Resize/Create/Move partition!
Part 5. Conclusion
Here we come to the end of this article where we have compared Lenovo VS Dell based on various factors like price, innovation, after-sales service, performance, etc. Well, these two are the top laptop brands that will jump to your mind immediately when you are looking for a high-end Windows laptop, but each of them has its own advantages and limitations. So, you can go thoroughly through the comparison above and make a fruitful decision. Still, according to us, Lenovo is the best option in terms of innovation and performance, but if you are low on budget, then Dell will never miss an opportunity; to satisfy you!
About the Author

Roxanne is one of the main contributors to EaseUS and has created multiple posts on digital devices like PCs, Mobile phones, tablets, Mac, etc. She loves to share ideas with people of the same interest.
Product Reviews
I love that the changes you make with EaseUS Partition Master Free aren't immediately applied to the disks. It makes it way easier to play out what will happen after you've made all the changes. I also think the overall look and feel of EaseUS Partition Master Free makes whatever you're doing with your computer's partitions easy.

 Read More

Partition Master Free can Resize, Move, Merge, Migrate, and Copy disks or partitions; convert to local, change label, defragment, check and explore partition; and much more. A premium upgrade adds free tech support and the ability to resize dynamic volumes.

 Read More

It won't hot image your drives or align them, but since it's coupled with a partition manager, it allows you do perform many tasks at once, instead of just cloning drives. You can move partitions around, resize them, defragment, and more, along with the other tools you'd expect from a cloning tool.

 Read More