
Table of Contents

About the Author

Reviews and Awards

Best Data Recovery Software
Because of the high price of Apple computers, the quality of Mac has always been guaranteed. Even so, it is inevitable that, like a Windows computer, it will experience a black screen of death, freezing, overheating, or slow startup issues after using it for a long time. So today we're going to talk about the things that make your Mac slow, and how to speed up your Mac and macOS.
Workable Solutions
Step-by-step Troubleshooting
Part 1. Fix Software Issues
Part 2. Fix Hardware Issues

Fix 7. Upgrade RAM...Full steps

Fix 8. Repair hard drive corruption...Full steps
***Other possible fixes like reinstalling macOS, restoring Mac to factory settings, erasing Mac hard drive, or replacing HDD with SSD can be useful to solve the slow issue on Mac. However, these methods can erase data during the repair process. EaseUS Data Recovery Wizard for Mac provides users with a free trial version to recover data from a formatted and inaccessible Mac hard drive if you finally need to apply these methods.
Before heading for the solutions' parts, do you know what is the average lifespan of an Apple computer? What exactly is slowing down our computers? What should we do in the face of abnormally degraded computer performance? Alright, let's get started with some quick answers.
Q1. What's the lifespan of a Macbook Pro?
A Macbook Pro, for example, is generally acknowledged to be able to use for 5 to 6 years without problems. 
As for Mac's battery lifespan, the battery used in the majority of Macs (MacBooks, MacBook Airs, and MacBook Pros) is rated at 1,000 battery cycles. This should keep you covered for at least three years of regular use. 
Therefore, when your Mac is recently slow and laggy, is it because it's reaching its lifespan? If yes, the most effective method is to clean install macOS from USB, clean dust, upgrade the hard drive or replace a battery.
Q2. What is slowing down my Mac?
Exclude the factor of your Mac is too old to run fast, following are the common reasons for a slow running Mac computer:
1. Graphics processor takes the extra load
2. Safari is affected by network data
3. Not enough RAM
4. Mac is running out of space
5. Unwanted programs occupy CPU resources
6. Corrupted/outdated macOS system files
7. Damaged hard drive
8. Corrupted user profile
9. An overworked mac
 Important - It's likely to lose access to data on a slow Mac hard drive

A slow Mac hard drive can be corrupted or crash a program you're working on. Be aware of the stuck or freezing signals, and it's better to instantly enable Time Machine to back up important data. Otherwise, you need to consider using data recovery software for lost data recovery.
Top-rated Mac data recovery software download for free:
Q3. Is it because the Internet is slow?
Use https://www.speedtest.net/ to test your Internet speed. You're likely to get poorer results or inconsistent results if your connection is bad, which will also affect your Mac performance when you browse the internet or watch online videos. At this time, you can reset the router, or contact the network operator to help you solve it.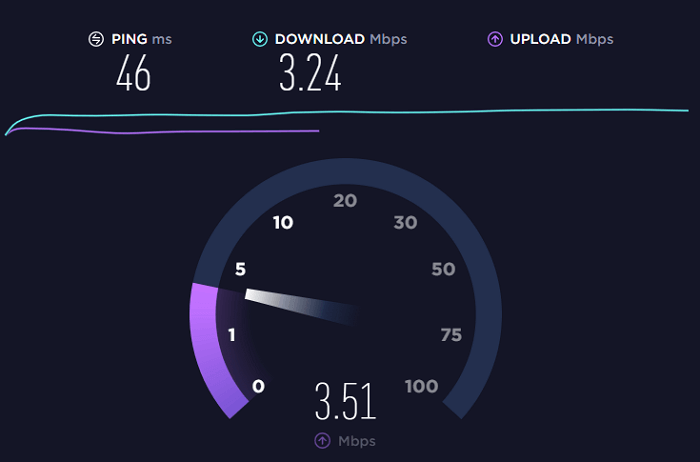 Now we arrive at the solutions - how do I speed up a slow Mac? 
In fact, all computers can run slower and slower as time goes by. But if we know how to avoid insignificant resource consumption, we can prolong the lifespan and maintain the peak performance for at least two more years. In most cases, the hardware read/write degradation can make it hard to keep up with the latest system, and some software issues can lead to a sluggish Mac too. Next, we'll break down the approaches to fix a slow Mac one by one from both hardware and software aspects.
How to fix a slow Mac - [Software aspect]
1. Kill processes that slow your Mac in Activity Monitor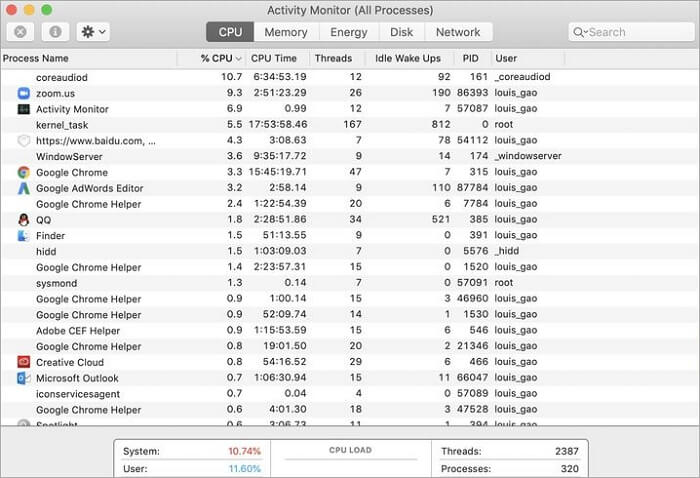 Windows users should be familiar that when the PC is stuck or a program is freezing, open the Windows Task Manager so they can check the resource usage status of the running programs in the background. In the Mac operating system, there is a similar function for you to look for the programs that are making trouble. It's called Activity Monitor.
Navigate to Applications > Utilities > Activity Monitor. There, you'll need to check all the five tabs of CPU, Memory, Energy, Disk and Network. Each of the five keep track of certain aspects of your Mac's performance, and they're highly relevant with the slowdown Mac issues. Find one or many applications or background processes that take high usage of the resources, and end the process one by one.
2. Reduce startup applications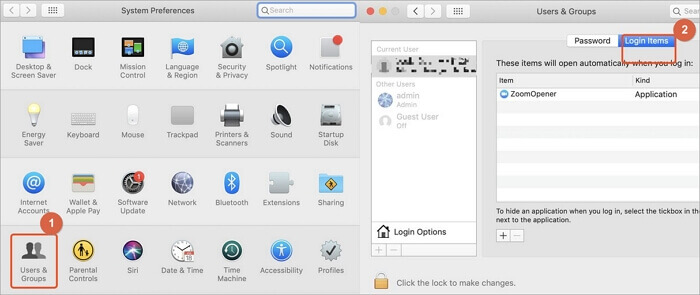 Similar to Windows, if the Mac has too many startup items, it will also slow down your Mac. You can reduce your startup items to speed up the startup time. The specific operation is within System Preferences >Users and Groups, click your username, then check the startup apps you do not need, and then select "-".
3. Minimize system visual effects (animation)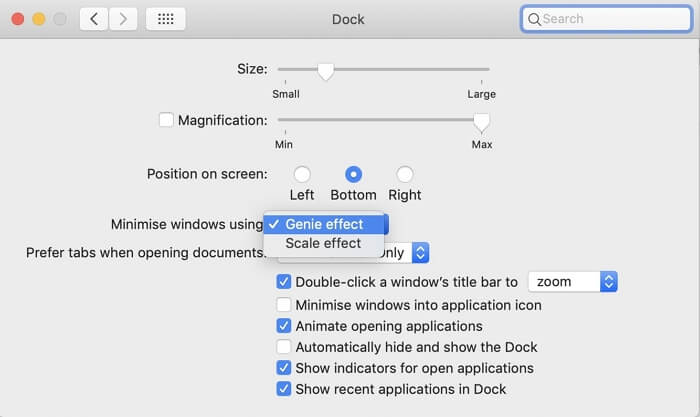 Although the visual effects are enhanced features in Apple systems, the cool visual effects can consume precious system resources as well, resulting in unsmooth window switching and stuttering of the program. In this case, you can turn off unnecessary system effects to speed up your Mac.
The specific method is to open System Preferences > Dock, uncheck the following settings:
1. Program startup animation
2. Animate opening applications
3. Automatically show and hide the docking station
4. Switch Genie effect to scale effect
4. Repair Mac hard drive permissions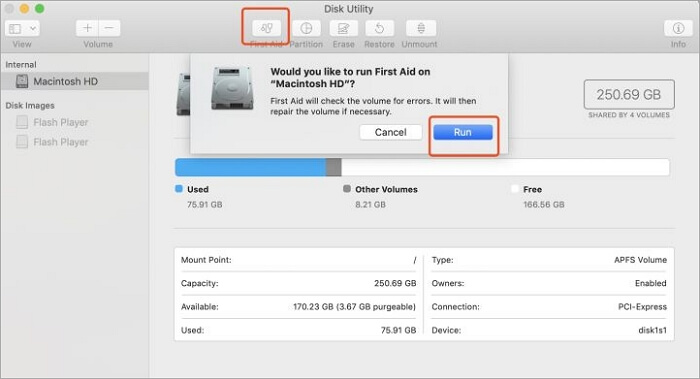 When you install applications on your Mac, all application installations are authorized to ensure that ordinary users will not tamper with important files. During computer use, file permissions may change, which brings potential danger to the computer, so repairing disk permissions is actually repairing these file permissions.
This will cause your Mac to slow down. How to deal with these problems? It involves repairing disk permissions.
1. Choose Go > Utilities.
2. Double-click Disk Utility.
3. Select the volume in the left pane for which you want to repair permissions.
4. Click the First Aid tab.
5. Select startup disk which slows down your Mac, and then click Repair Disk Permissions.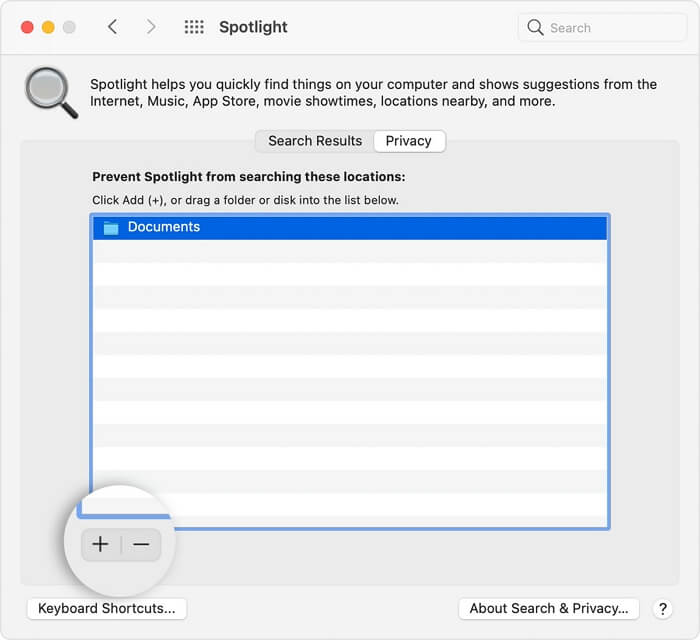 If you've updated your system before, you'll find your system slows down when the spotlight is indexing files. In general, reindexing a file doesn't take a particularly long time. But if the index crashes, you need to reindex your files to speed up the system. The specific steps are as follows
1. Choose Apple menu > System Preferences, then click spotlight.
2. Click Privacy Options.
3. Drag the folder or disk to the list or directly use the + or - operation below.
4. Close the System Preferences window. The Spotlight will reindex folders and disks.
6. Use Mac cleaning software
Did you check how much free space is available on your Mac? Is your Mac running out of space? Once the Mac hard drive is filling up with documents, downloads, files and Other storage, it'll certainly affect the speed of booting up macOS, opening programs and editing videos. If you're not ready to replace the current hard drive with a bigger one, try to use some Mac cleaning software to clear caches, browser plugins, temporary files, or even uninstall some large programs you seldom use.
EaseUS CleanGenius for Mac is good at doing a Mac cleaning up job, including freeing up memory, uninstalling programs, finding and deleting duplicate files, and clearing Safari, Chrome or Firefox caches and plugins.
You can try uninstalling unwanted applications with the software in the first place, and then do more cleaning by trying the other cleaning options.
Step 1. Launch EaseUS CleanGenius and click on Uninstall under Tool;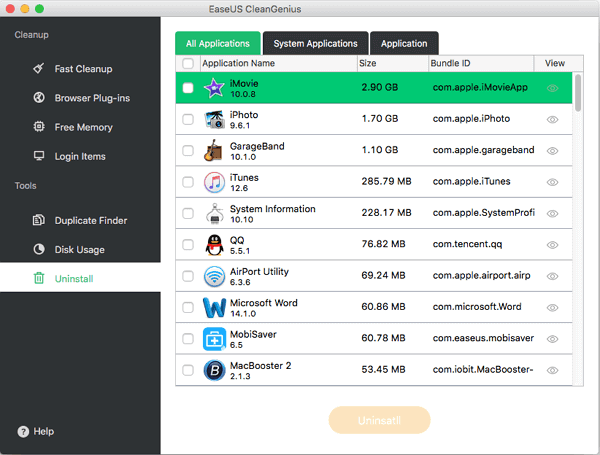 Step 2. Find and select applications or programs that you want to remove and click on Uninstall;
Selected application, software or program will be removed in seconds.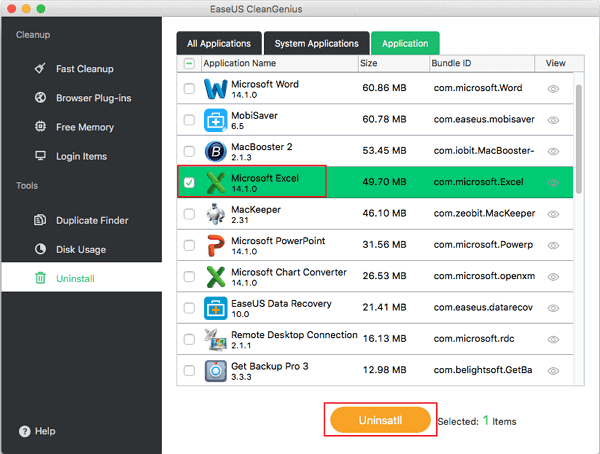 How to fix a slow Mac - [Hardware aspect]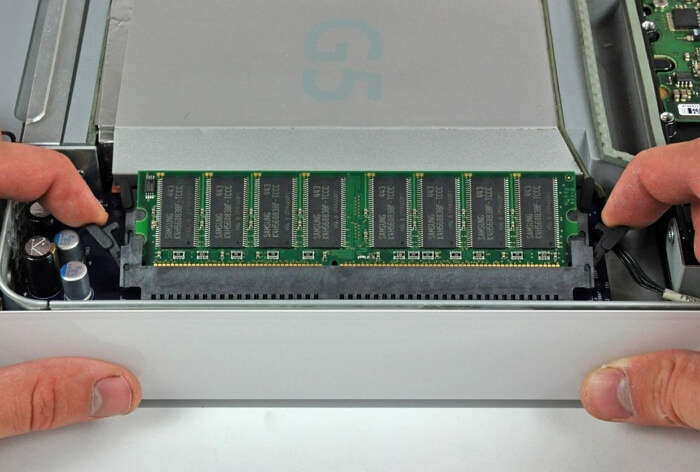 An introduction first. RAM refers to the Random Access Memory, which is the memory used to store ongoing tasks and processes. Your Mac keeps certain things in RAM for speed reasons because RAM is faster than the rest of the storage on it.
The size of the memory capacity is related to the overall running speed of the Mac computer. When you have multiple software open at the same time, too little memory will run out and cause your Mac to run slowly. If you have some early Mac models, you can consider adding RAM to solve the slow running problem.
Note: You cannot add RAM to any MacBook Air.
8. Repair hard drive corruption
Besides your Mac becomes slow all of a sudden, if you notice the symptoms like opening files not responding, applications quit unexpectedly, or the Mac just crashed to death, chances are that the Mac hard drive is corrupted or upon failing. You should repair a corrupted hard drive on Mac as soon as possible. On one hand, fix corruption can somehow solve the slow problem on Mac. On the other hand, it can prevent severe data loss disasters from happening.
1. Open Disk Utility from Finder > Applications > Utilities > Disk Utility.
2. Select the corrupt disk from the left sidebar and click First Aid
3. Click Run to start repairing the corrupted hard drive.
Download EaseUS free Mac hard drive data recovery software to recover data from a corrupted hard drive on Mac.
Step 1. Select the location to scan
Launch EaseUS Data Recovery Wizard for Mac and choose the hard drive, SSD,  SD card, USB flash drive, or TF card where you lost data. Click "Search for lost files" to start scanning.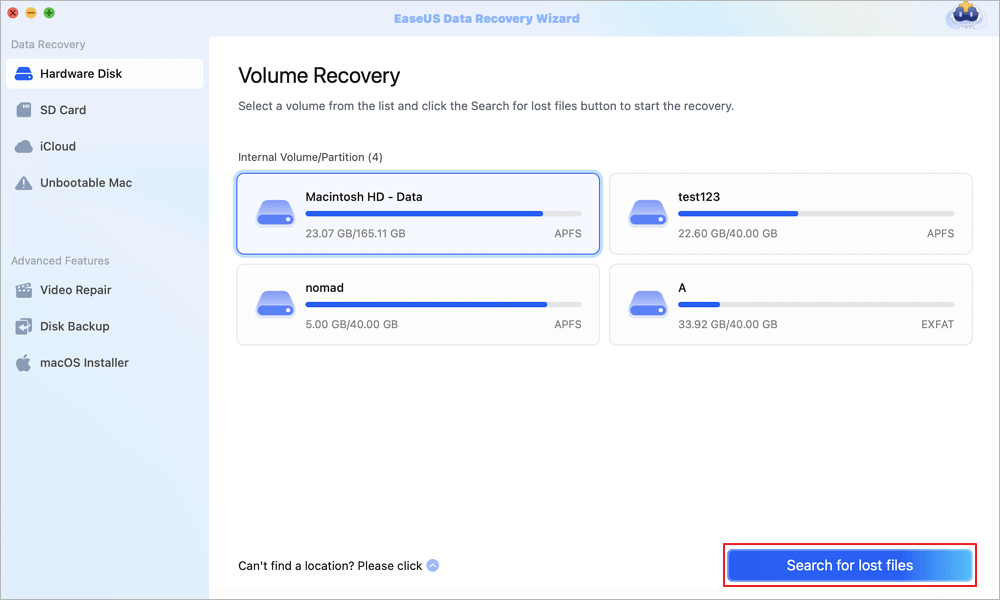 Step 2. Filter lost Mac data
The software will automatically scan for lost data on MacBook/iMac. When the scan completes, filter wanted data through the "Type" and "Path" buttons.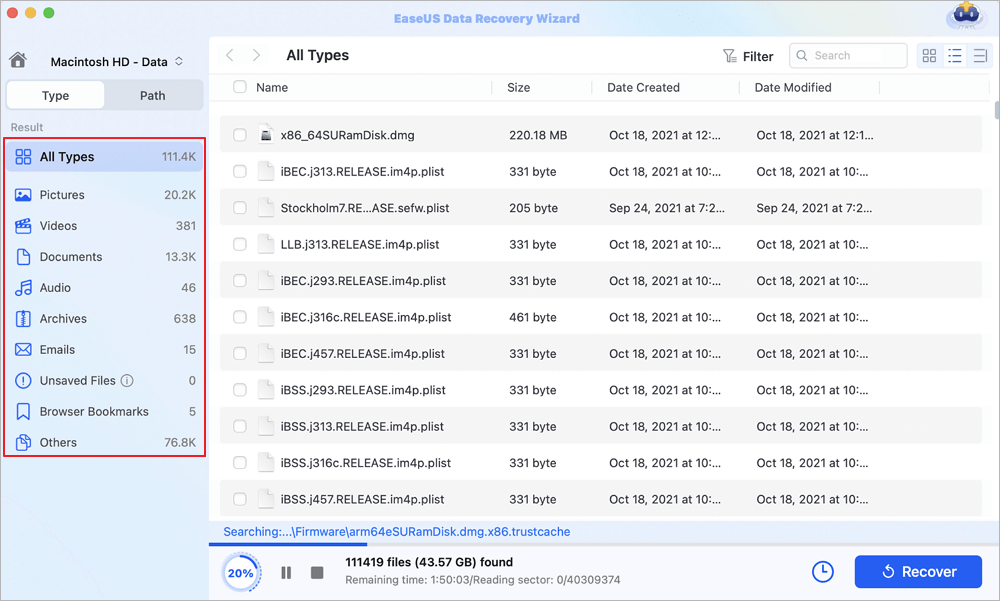 Step 3. Recover lost data or files
Double-click a file to preview it. Then, click the "Recover" button to restore the lost data to another place.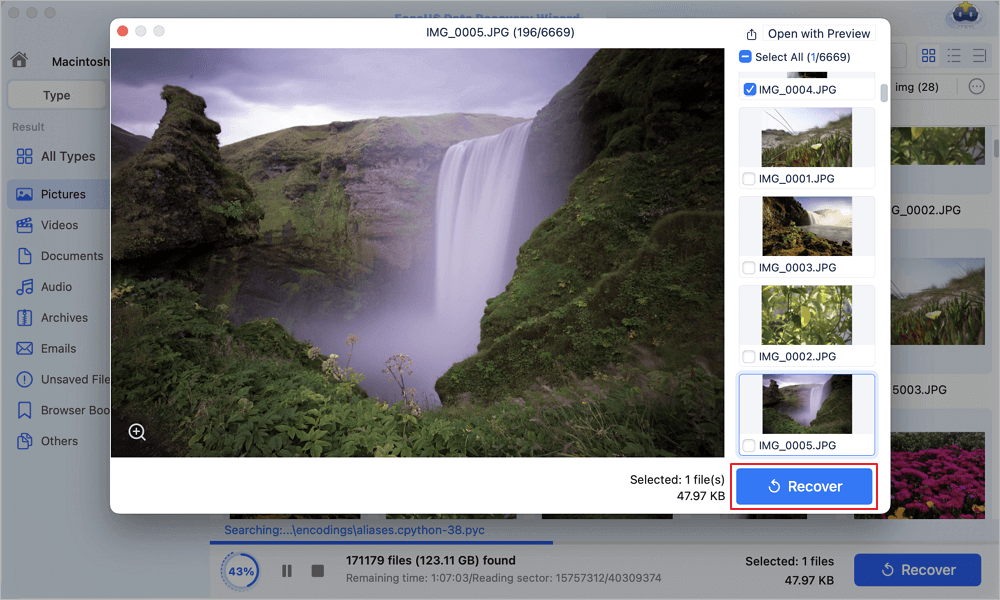 Wrapping up
Are you still troubled by an incredibly slow Mac? Undoubtedly, the most direct way to fix a slow Mac is to replace it with a new one. However, the modern Macbook Pro or Macbook Air of slightly better configurations often costs tens of thousands of dollars. It's basically difficult for ordinary users to follow such a plan. 
If you have no idea about why your Mac is slow, what is slowing down your Mac, or how to fix a slow Mac, this post is for you. At least the solutions can help increase the 1-2 year lifespan of your old and slow Mac. Some of the fixes are easy to follow, and you can also try to repair Mac that is overheating, crashing, freezing apps, and taking forever to startup.
You can send feedback to us if you found any of the solutions is valid to solve your problem. Always be aware of backing up your valuable photos, music, videos and documents when your Mac starts booting up or responding slowly. If unfortunately, your Mac becomes dead, you'll need to access and export data through the bootable version of EaseUS Mac data recovery software.

Dany is an editor of EaseUS who lives and works in Chengdu, China. She focuses on writing articles about data recovery on Mac devices and PCs. She is devoted to improving her writing skills and enriching her professional knowledge. Dany also enjoys reading detective novels in her spare time.

Jean has been writing tech articles since she was graduated from university. She has been part of the EaseUS team for over 5 years. Her special focuses are data recovery, disk partitioning, data space optimization, data backup and macOS. By the way, she's an aviation fan!
EaseUS Data Recovery Wizard is a powerful system recovery software, designed to enable you to recover files you've deleted accidentally, potentially lost to malware or an entire hard drive partition.

 Read More

EaseUS Data Recovery Wizard is the best we have seen. It's far from perfect, partly because today's advanced disk technology makes data-recovery more difficult than it was with the simpler technology of the past.

 Read More

EaseUS Data Recovery Wizard Pro has a reputation as one of the best data recovery software programs on the market. It comes with a selection of advanced features, including partition recovery, formatted drive restoration, and corrupted file repair.

 Read More