Summary
When you accidentally deleted important Excel files or lost an Excel encryption password, stay here. You can follow three parts on this page to resolve this issue: Part 1. Recover deleted, lost Excel file with file recovery software; Part 2. Unlock and remove password protection from encrypted Excel in Windows 10/8/7; Part 3. Remove Password Protection from Excel sheets.
This page includes three parts to help you effectively restore deleted or lost Excel files, unlock encrypted Excel or Excel sheets without the password.
PAGE CONTENT:
Part 1. 3 Methods to Restore Deleted or Lost Excel Files

Part 2. Decrypt Excel File Without Password

Part 3. Remove Password Protection from Excel Sheets
Can I Recover Lost Excel and Decrypt It without Password
"Hi there, do you know how to restore lost Excel file and decrypt it without a password? I lost an important Excel file that was encrypted by password.
I couldn't find it in the recycle bin and nothing was found on my PC by searching the file name. If anyone of you has a way to help me restore and unlock Excel file without a password, please let me know."
Although losing Excel files or Word documents on Windows PC is no longer a new problem, it's still a top concerned issue. Losing encrypted Excel without the unlocking password may is one of these issues.
If you are experiencing the same issue, follow solutions in the next parts to restore and unlock Excel file on your own.
Part 1. 3 Methods to Restore Deleted or Lost Excel Files
If you accidentally deleted or lost an important Excel file with a password, don't worry. You can restore the lost Excel from below 3 Methods.
# 1. Undelete Excel from Recycle Bin
You may first try to undelete Excel from the Recycle Bin:
Step 1. Open "Recycle bin".
Step 2. Locate and right-click the deleted Excel, choose "Restore".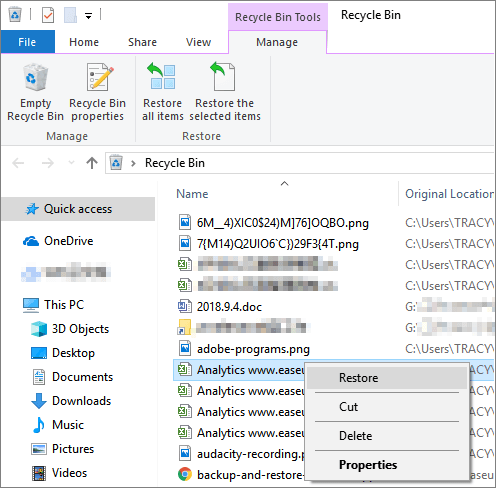 # 2. Search Excel File Name on PC
If nothing was found, try to search and find the Excel in your PC by searching its file name.
Note: This method works more efficiently on helping you find missing files that are still existing on your PC or storage devices.
Step 1. Open Windows File Explorer, type the file name of your lost or missing excel at the right search column.
If you can't remember the file name, you can search with the file extension, such as .xls or .xlsx.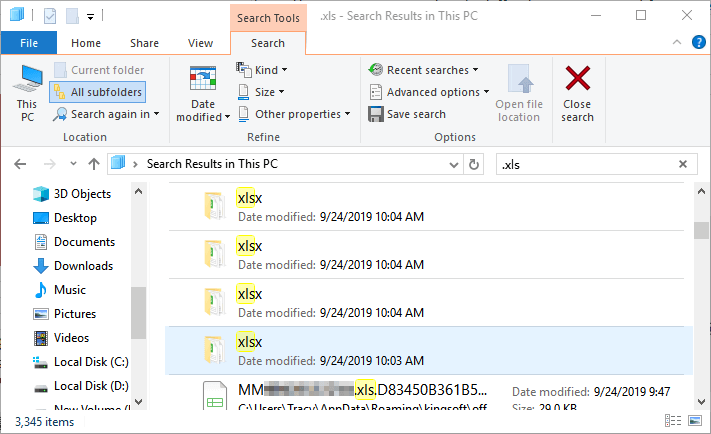 Step 2. Check and open the displaying excel files and see if you can find it.
If you still find nothing, use automated file recovery software in Method 3 for help.
# 3. Use File Recovery Software for Help
EaseUS Data Recovery Wizard will execute a 3-step recovery process to scan and find your lost Excel file:
It supports all Windows OS, including Windows 10/8/7 and old Windows OS.
Step 1. Specify a location.
Run EaseUS Data Recovery Software. Choose the drive X: or perhaps a specific folder on Desktop or somewhere else where you lost the excel files, and then click "Scan".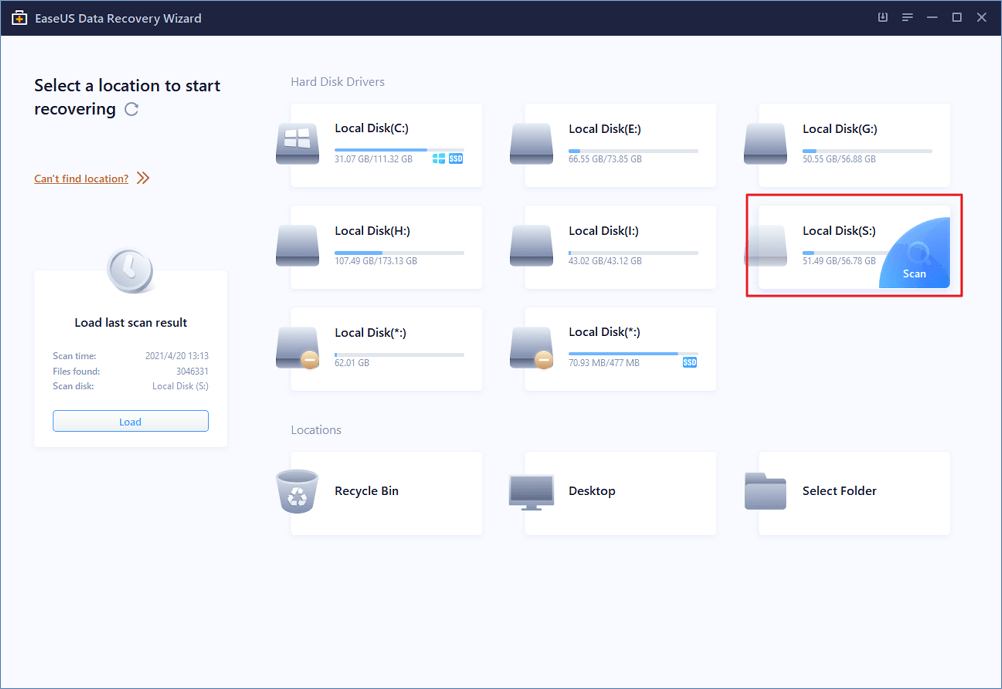 Step 2. Scan for data.
During the scan, you'll see more and more data showing up very quickly in the "Deleted files" result. That's part of what the software has found and displayed. To quickly find the Excel files in the massive data in the scan results, click on the "Filter" on the top area and choose "Documents". Or, search .xls or .xlsx in the Search box.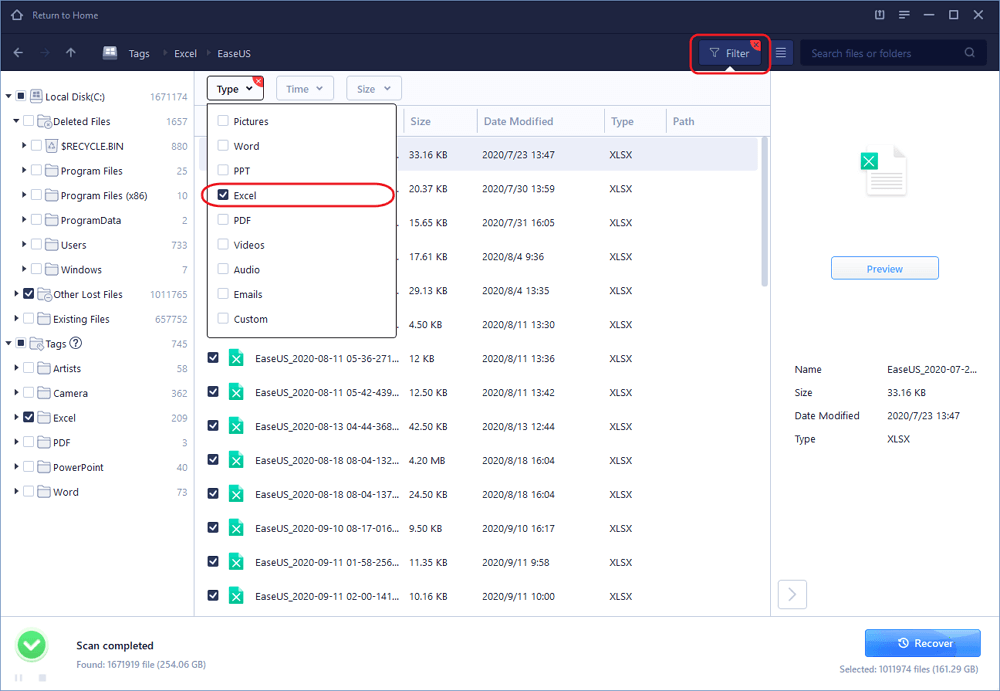 Step 3. Preview and recover.
You can double click on a file to preview its integrity. Finally, select the desired files and click "Recover".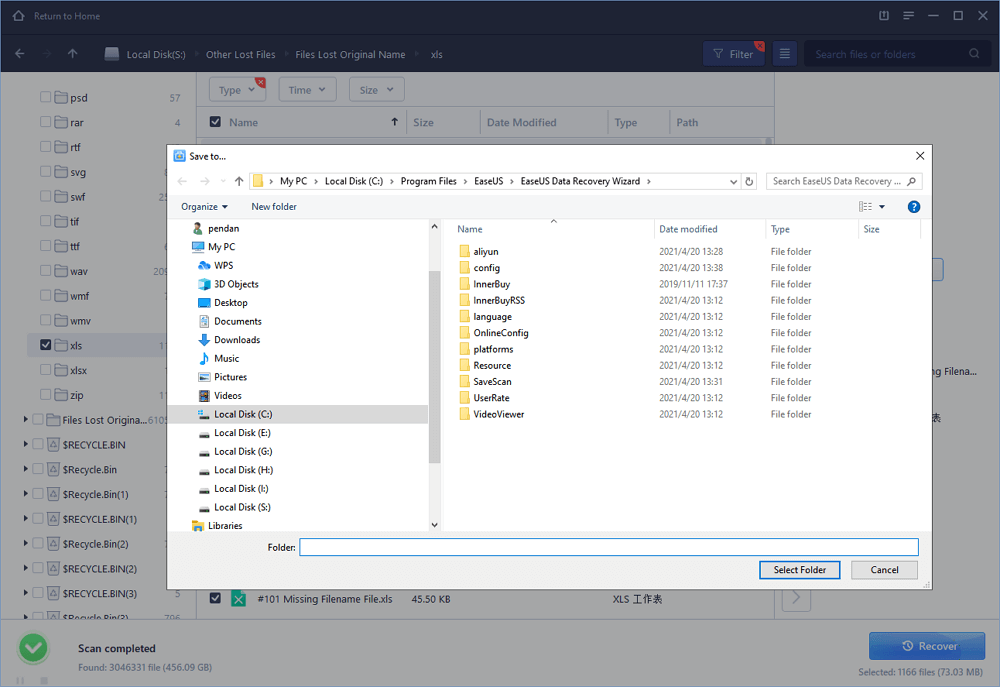 If the restored Excel is encrypted, use your password to unlock it. If you forgot the password, follow Part 2 with provided methods to decrypt it.
Part 2. Decrypt Excel File Without Password
When you go to unlock an encrypted Excel file, the program will ask you for the password. Don't panic when you lost the decryption key.
The methods that we collected here will remove password protection from the found Excel file. In other words, you can decrypt an Excel file without password:
Method 1. Remove Excel Password
Step 1. Create a new folder and drag password-protected excel into the folder, open Folder Option.
Step 2. Got to the View tab, scroll down to uncheck "Hide extensions for known file types" and click "Apply".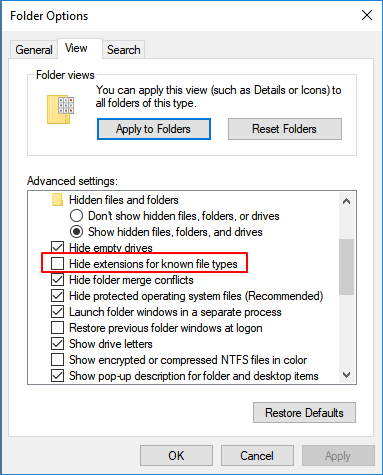 Step 3. Now change the Excel extension from .xlsx to .zip.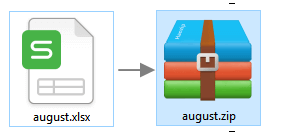 Step 4. Open the zip file with an unzip program, click the xl folder > Worksheets > Sheet1.xml and open it with Notepad.

Step 5. Delete the Sheet protection password="**" in the quotes and save the Notepad and click "Yes".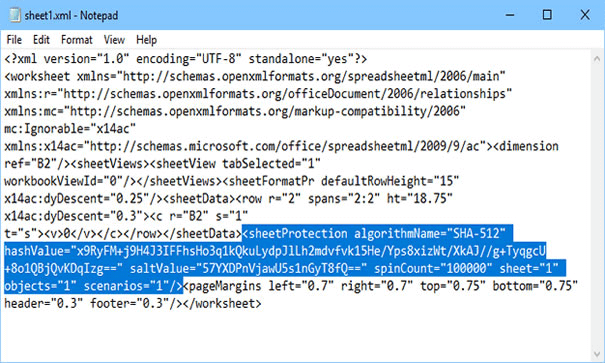 Step 7. Change the extension from .zip to .xlsx again, open the Excel and go to Review, click Unprotect Sheet.
Now you can edit your Excel file and unlock it to reusable again.
Method 2. Decrypt Protected Excel Without a Password by VBA Code
Step 1. Open a new Excel file, and press Alt + F11 to open the VBA window.
Step 2. Click on Insert, select "Module".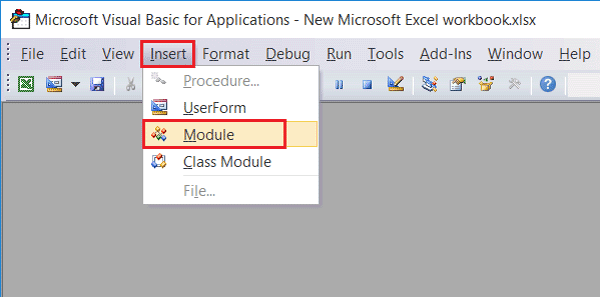 Step 3. On the General window enter the VBA code.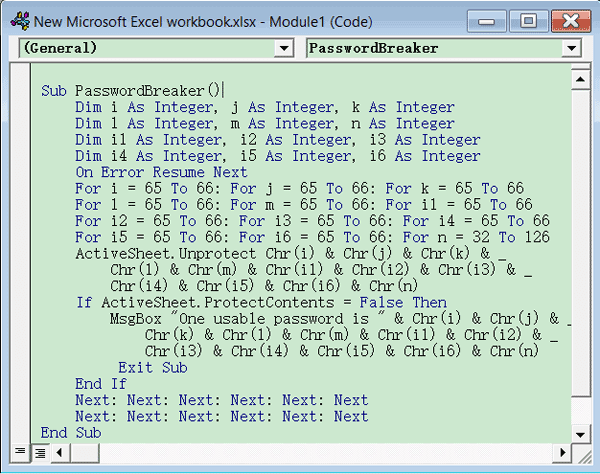 Step 4. Click on "Run" button (or press F5 key) to run it.
Step 5. Click on OK when a small box pops up and close the VBA window, you will find your Excel sheet has been unprotected without the password.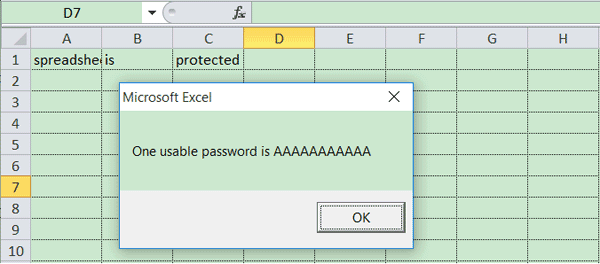 Method 3. Try Excel Password Removal Tool
If you prefer a professional software or tool to help you remove password protection on your Excel file.
Or you want to unlock Excel file without a password, you may try the recommended password removal tools:
Excel Password Remover
Excel Password Recovery Lastic
Excel Password Genius
Excel Password Refixer
PassFab for Excel
You can selectively try any one of the recommended tools online and let it unlock the Excel file without a password.
If you happen to meet the problem of Excel unsaved, here is the online help on how to recover unsaved Excel file.
Part 3. Remove Password Protection from Excel Sheets
Step 1. Copy the encrypted Excel as a backup, and change the file extension of original excel from .xlsx to .zip.
Step 2. Use an unzip file to open the zipped file, locate and open the xl folder, and copy the workbook.xml file to your desktop.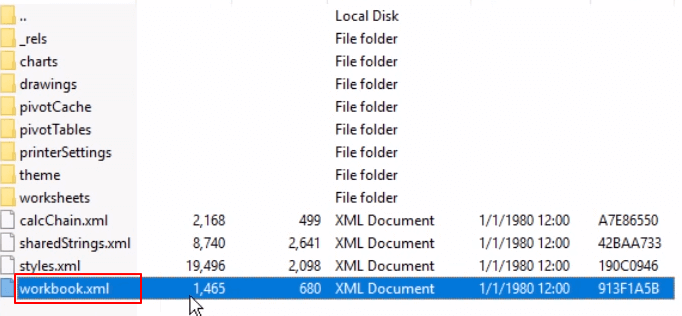 Step 3. Open the .xml file with notepad, and change the lockStructure number from "1" to "0" as shown below.

Step 4. Save the changed file and copy it back to the unzipping window, replace the old workbook.xml file.
Step 5. After this, switch the zip file back to excel by changing its file extension to .xlsx again.
Step 6. Open the excel file again, and click "Enable Connection".
There, you can edit the Exel sheet again and the password encryption has been removed.
100% of people found this article helpful.
Frequently Asked Questions
1. Why choose EaseUS Data Recovery Wizard?

"EaseUS Data Recovery Wizard is the best we've seen. It's far from perfect, partly because today's advanced disk technology makes data-recovery more difficult than it was with the simpler technology of the past, but it's fast and efficient..." —PCMag

"The first thing you'll notice about EaseUS Data Recovery Wizard Pro is that its interface is very clear and uncluttered, with only a small collection of self-explanatory controls. You won't find lots of extra options hidden in a system of hidden menus, either; what you see really is what you get." —techradar

"Recover lost files, even after deleting a partition or formatting your drive." —Macworld
2. Why cannot I recover 2GB data for free?

It is recommended to check the version installed is Free or Trial because they are different versions.

Trial has data preview function but cannot save any files, while the Free version enables to recover 2 GB files. The default free space is 500 MB and you may share the product on social media to get another 1.5 GB.
3. Why cannot the recovered files be opened?

A file is saved as 2 parts on the storage device: directory info (which is comprised by file name, time stamp and size info, etc.) and data content.

If the files with original file names and folder structures cannot be opened, one possible reason is the corrupted directory info. There is still a chance to recover the data content with the RAW Recovery method in our software.
4. Why isn't it suggested to recover the files back to the original drive?

The storage structure of the lost files would be altered or damaged by any changes on the drive. If you save the recovered files back to the same drive, the original data structures and data content would be corrupted or overwritten, which causes permanent data loss. So you should prepare another disk to save the files.
5. How can I check whether my data is recoverable or not before purchase?

The Free version helps you save 2GB files to better verify the recovery quality of our product before purchase.
6. How long does it take to scan the drive?

It strongly depends on the capacity of your hard drive and the performance of your computer. As reference,most drive recoveries can be completed in around 10 to 12 hours for a 1-TB healthy hard drive in general conditions.
About Data Recovery Wizard
It's super easy to recover 250+ types of files after deletion, disk formatting and virus infection. Click the links and compare the difference of each version.